Pokémon Brilliant Diamond & Shining Pearl Appear To Add Platinum Features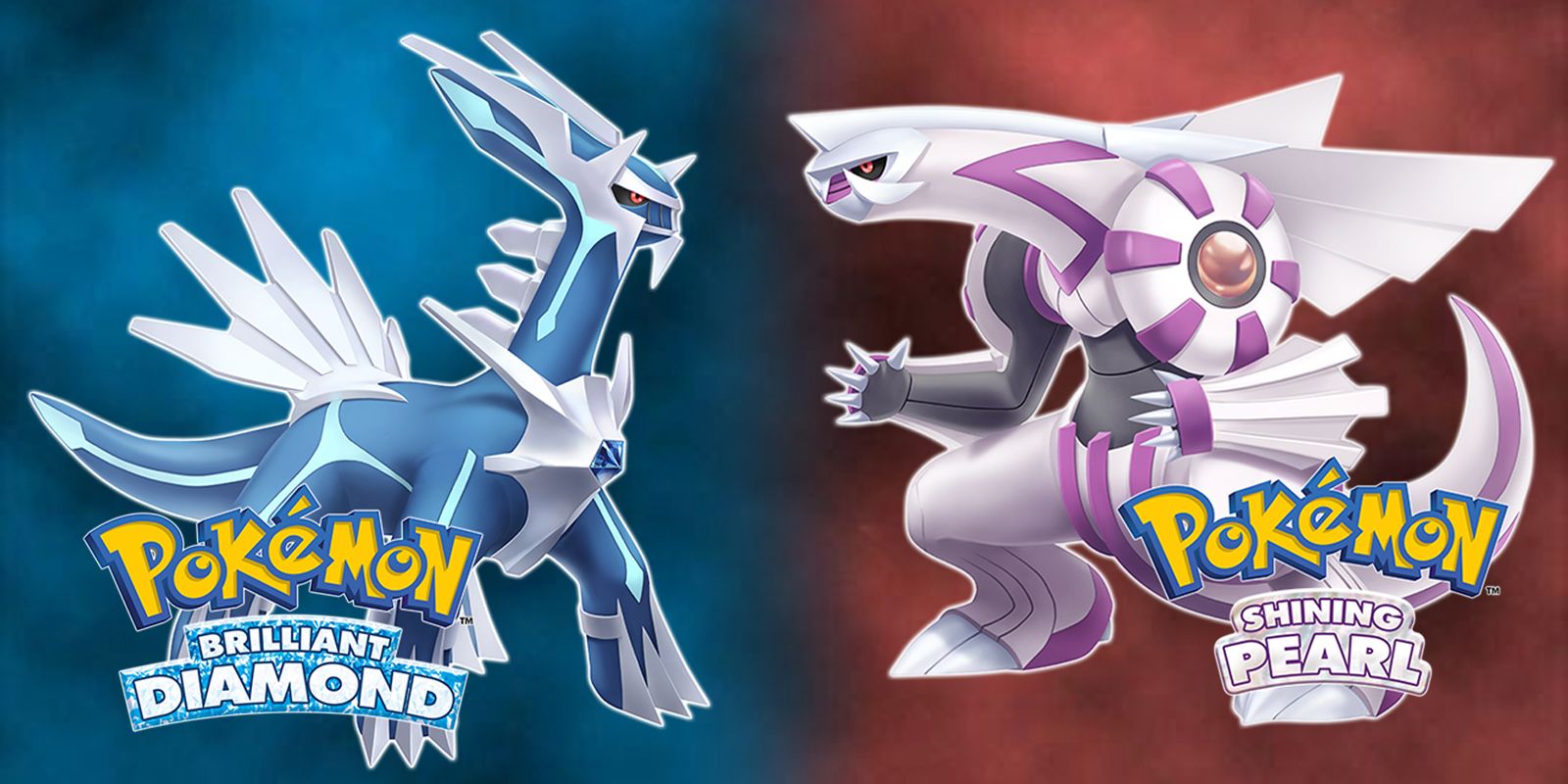 Upcoming remakes Pokémon Brilliant Diamond & Shining Pearl may be getting some Platinum settings when it releases for Nintendo Switch. Evidence has come to light that the two titles will be incorporating elements from 2008's Pokémon Platinum, as fans have been speculating. Less than a day after the announcement trailer for the new games was officially released, a keen-sighted fan of the series has spotted clues in the trailer that more or less confirm that the remakes will be incorporating elements from the original Diamond and Pearl's enhancement, Pokémon Platinum Version.
Brilliant Diamond and Shining Pearl are both the latest entries in an ongoing series of remakes of earlier-gen Pokémon titles, which are largely based on their original versions (Diamond and Pearl in this case). These remakes incorporate elements from same-generation entries in the series that were considered enhancements of those original versions. Pokémon Platinum was considered the enhancement of Diamond and Pearl when it was released in 2008, and all three games were considered the standouts of the fourth generation of the Pokémon series from which they originated.
But unlike their contemporaries, like Omega Ruby and Alpha Sapphire, Brilliant Diamond and Shining Pearl are not utilizing the current generation's engine, preferring instead to be a more faithful port of the original games than anything. Early leaks from the Pokémon Presents showcase revealed that the two would be based in the Sinnoh region, but not much else was revealed until the trailer was formally released. But Twitter user voltimer noticed two key elements in the trailer that indicated Brilliant Diamond and Shining Pearl would be incorporating some features from Platinum Version: Porygon-Z (which, admittedly, isn't as compelling as it's also found in the original Diamond and Pearl postgame), and an NPC in Floaroma Town which Platinum players will recognize as the same NPC that would exchange a Shaymin for a Gracidea.
Platinum added an extra NPC to Floaroma Town to talk to you about the Gracidea and give it to you if you came with Shaymin.

Guess who's there in the trailer. pic.twitter.com/1iOazHLfQq

— voltimer @ TL of Sinnohan Passion (@voltimer_) February 26, 2021
Viewers will spot the NPC in question standing in front of a patch of flowers next to a small house at the top of the road. The visual cues are pretty strong, but of course, until more definitive information is revealed, it is still entire speculation – there's no indication in the trailer that the NPC will operate in the same way as in Platinum. But the placement and the visual similarities still hearken to Platinum and are still a pretty strong hint that there will be Platinum elements in Brilliant Diamond and Shining Pearl, although just how many elements or how prevalent they are remains to be seen.
There will undoubtedly be more updates about the two titles in upcoming months now that they've been announced properly, and Pokémon hasn't been historically quiet about upcoming games or features. With Pokémon Legends: Arceus on the horizon as well, there's still plenty more to learn about the next round of Pokémon games before they release at the end of this year.
Source: voltimer