Plants vs. Zombies: Battle For Neighborville Announced for Nintendo Switch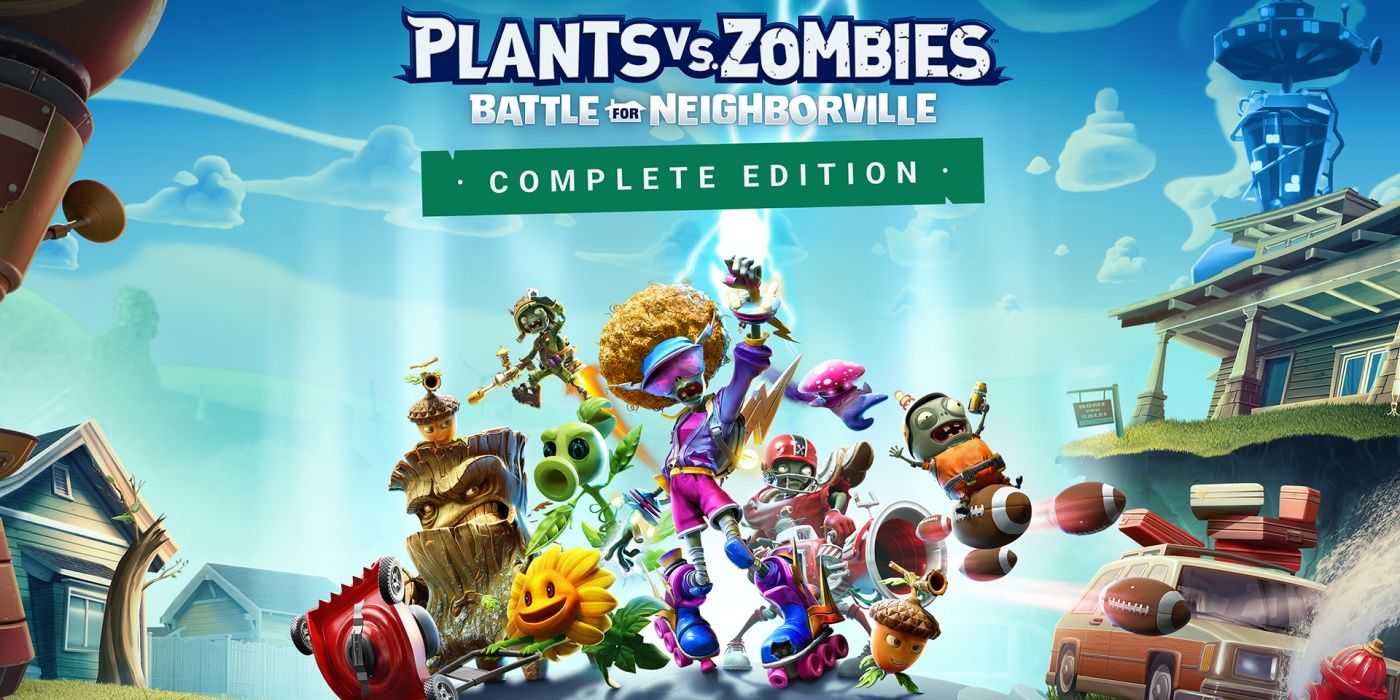 Plants vs. Zombies: Battle for Neighborville – Complete Edition is scheduled to hit Nintendo Switch next month on March 19. Battle for Neighborville originally launched on consoles and PC in the fall of 2019, though a Steam release didn't roll out until summer 2020. Much like the two Garden Warfare spinoff entries before it, this particular Plants vs. Zombies title comes in the form of a third-person shooter, complete with single-player and multiplayer modes.
PopCap Games' Plants vs. Zombies first took the world of mobile gaming by storm in 2009 as a tower-defense experience. Before long, the title had taken over console and PC gaming, too. The aforementioned third-person shooters made a splash on the market with the release of Garden Warfare in 2014, followed by Garden Warfare 2 in 2016. Battle for Neighborville counts as the third installment in the spinoff series, introducing fresh gameplay mechanics and several new character classes. Fortunately, the latest Nintendo Direct, unveiled some exciting PvZ-related news for Switch owners. 
During the most recent Nintendo Direct presentation, PopCap and publisher Electronic Arts announced plans to bring Plants vs. Zombies: Battle For Neighborville – Complete Edition to the Nintendo Switch on March 19. Priced at $39.99, the Complete Edition will feature every bit of content launched across previous versions, including all characters, cosmetics, post-launch DLC offerings, and in-game unlockables. The title additionally boasts 23 customizable characters, a Team Play class for each faction, offline play, team play with up to three friends, and 8v8 multiplayer. In a press release regarding the announcement, EA noted that PopCap co-developed the game with QLOC S.A. And, interestingly, Battle for Neighborville serves as the first Frostbite Engine-created title to launch on Switch.
Since this marks the first time a PvZ game has been available on Switch, owners of Nintendo's incredibly successful handheld are in for quite the treat. The offline and online modes provide players with plenty of content to sink their teeth into, all of it made more compelling by Battle for Neighborville's fun and simple gameplay loop.
Today's Nintendo Direct was packed with several exciting announcements. As such, from the Ninja Gaiden collection to the Fall Guys: Ultimate Knockout port, Switch fans have a whole host of new releases to look forward to throughout the year. Now the wait begins for when Nintendo might once more bless the world with yet another of its smile-inducing presentations.
Plants vs. Zombies: Battle for Neighborville is already available to play on PC, PlayStation 4, and Xbox One platforms. The game's Complete Edition will come to Nintendo Switch next month on March 19.
Source: Electronic Arts