Overwatch 2 Reveals Updated Look To Four Heroes At Blizzcon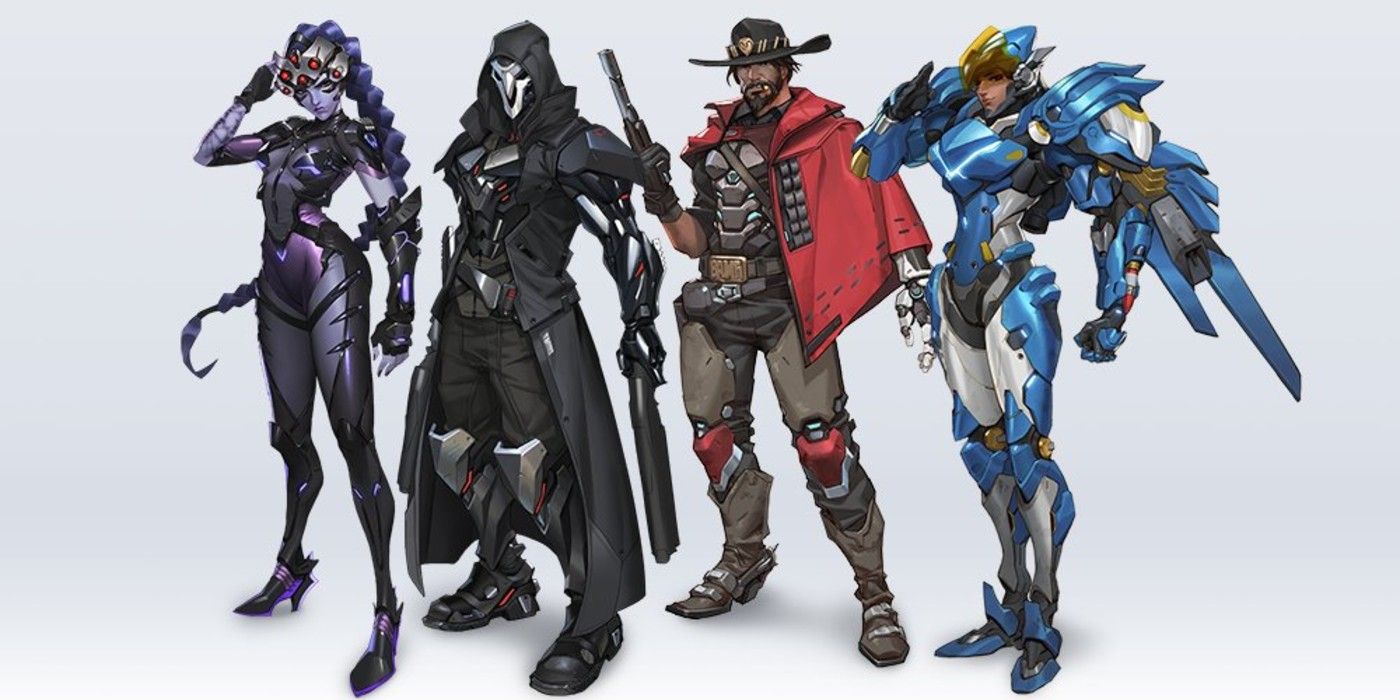 After a long hiatus of new information, Overwatch 2 came out of the woodwork at showing off updated looks for four more of its heroes at Blizzcon 2021. Overwatch 2 was last seen when it was unveiled at Blizzcon 2019, but the developers over at Blizzard have been silent about the game since then. Aside from some sporadic updates featuring the release of Echo, Overwatch's 32nd and final new hero until the release of the sequel, a new map, and small changes to the first game like a flexible role queue option to jump into matches quicker while earning priority passes to get to the front of the line when entering queues with longer wait times (which is almost always the line for damage heroes).
New information about Overwatch 2 seemed like a longshot when Blizzard released the schedule for Blizzcon 2021. However, the developers served up a hearty amount of new information in a behind-the-scenes presentation that clocked in at almost 40 minutes long. Other tidbits shown off during the presentation include two new maps (Rome and New York City), updated enemy behavior, and a look at the new technology the developers are using to create Overwatch 2.
New looks for four of the heroes that Overwatch launched with (Widowmaker, Reaper, McCree, and Pharah) were shown off in the Overwatch 2 presentation, now on the PlayOverwatch channel. Arnold Tsang, Overwatch 2's Character art director, explained the philosophy Blizzard is using to update the new heroes. They want to show the growth and evolution of each character while still preserving their legacies. Tsang went into more detail about how the art team is going for a more technical look for each hero, "What that really is using very techy fabrics as well as having very intricate, but polished, straps designed in a way that is very aesthetically pleasing."
McCree was the first hero shown off. The art team wanted to preserve his classic cowboy look while also giving him a more grizzly, aged look. Next up was Pharah. They didn't want to change your model too much, but they play around with the color scheme of her armor, bringing it back to Overwatch's original colors: white and blue. Pharah's helmet was also changed as the art team made her visor more transparent to make her face more visible. Reaper was given a more militaristic look as opposed to his ghostly appearance in the first Overwatch. His iconic mask was also changed from bone white to a metallic silver. The team went for a more cyberpunk look for Widowmaker, giving her more armor and ditching the ponytail for a long, braided hairstyle.
It's nice to finally get some more detail about Overwatch 2 after such a long dry spell. We probably would have gotten more details about the game last year but shifting from working together at Blizzard HQ to working at home probably set things back. The game seems to be coming along well with a lot more content than originally anticipated. A release date has yet to be announced and it remains to be seen if there will be PlayStation 5 and Xbox Series X and S versions of the game or if Blizzard will be sticking with last-gen consoles, PC, and Nintendo Switch.
Sources: PlayOverwatch/YouTube