Outriders Devs Explain Darker Tone Compared To Bulletstorm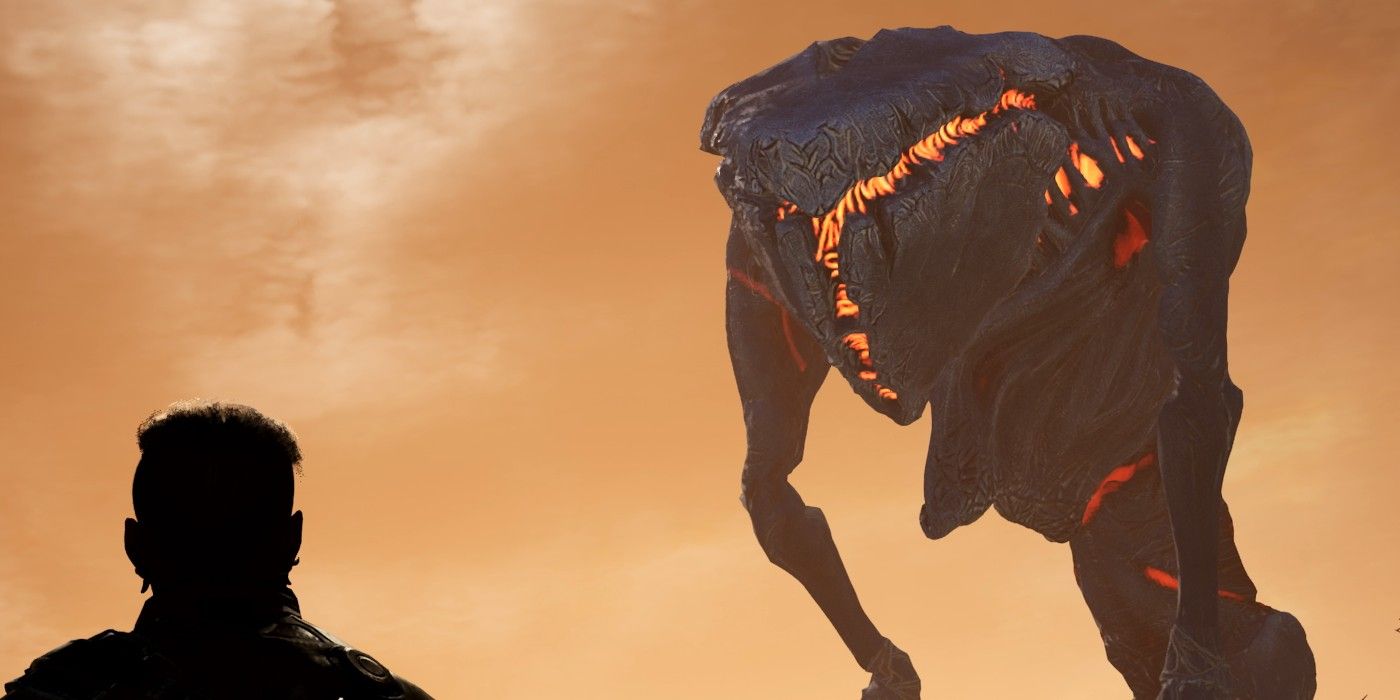 Outriders developer People Can Fly has touched on its reasoning for going darker than previous games like Bulletstorm. The company has always created pretty violent games, but all of them have a pretty charming, light-hearted vibe (even with all the blood and gore). Outriders, on the other hand, kicks off by introducing the player to its dark and oppressive world.
Outriders is the first new game from the People Can Fly since Gears of War: Judgement in 2013. The studio did assist Epic Games on some other titles like Fortnite, but this is the dev's first endeavour as a totally independent studio. The game was delayed several times but looks to be finally releasing after a lengthy development. The co-op shooter looks to be an ambitious next step for the studio, mimicking a bit of some other popular franchises like Destiny but the studio has stressed it's not a live-service game. The studio is also going in a new direction with tone, as the game is notably much darker in its narrative with an incredibly bleak and oppressive world, which you'll get a taste of in the demo.
In a round-table interview prior to the game's new demo, Screen Rant asked about Outriders very dark tone off the bat when compared to People Can Fly's previous games, such as the raunchy first-person shooter Bulletstorm. Creative Director Bartek Kmita joked that the game actually only gets darker and explained the choice to go make a more mature game, saying:
"If you think that it opens with a dark tone, I think it's going only deeper. We felt that it actually opens quite light! [laughs] Yes, of course, you are right. We are creating a new universe. We are creating something fresh for us. We got a little bit older, so we decided to basically go with a more mature approach to some subjects."
"There's no other logical reason that we wanted to avoid Bulletstorm's [tone] because maybe one day we will come back to it and we would be going back to this raunchy theme, as you call it. [laughs] But right now, it was basically time for us to do something darker, something more serious or moody and less raunchy," said Kmita. The game director went on to also note that they wanted to branch away from some of the "cartoonish" titles they had worked on with Epic, such as Fortnite, explaining:
"I figured out maybe it was connected to this way that we were working earlier a lot with Epic on Fortnite or other games that have this cartoonish vibe. So [we probably wanted to] break this theme and go with something darker for the contrast. You know, it's good to change things in your life sometimes. Overall, we are happy that we made the decision because it open new perspective for us to tell the story."
Outriders isn't the only game the studio is working on right now. People Can Fly is also developing a brand-new game, but it isn't ready to lift the curtain on it quite yet. Whether or not the company will continue to maintain this more mature, dark tone for the other mystery project remains to be seen. Perhaps it's Bulletstorm 2 and it's going the complete opposite direction of Outriders. It's anyone's guess right now and it'll probably be a while before fans get to find out.
Outriders will release on April 1, 2021 for Xbox One, Xbox Series X/S, PS4, PS5, PC, and cloud streaming services.