Outriders Classes Differences & Abilities Explained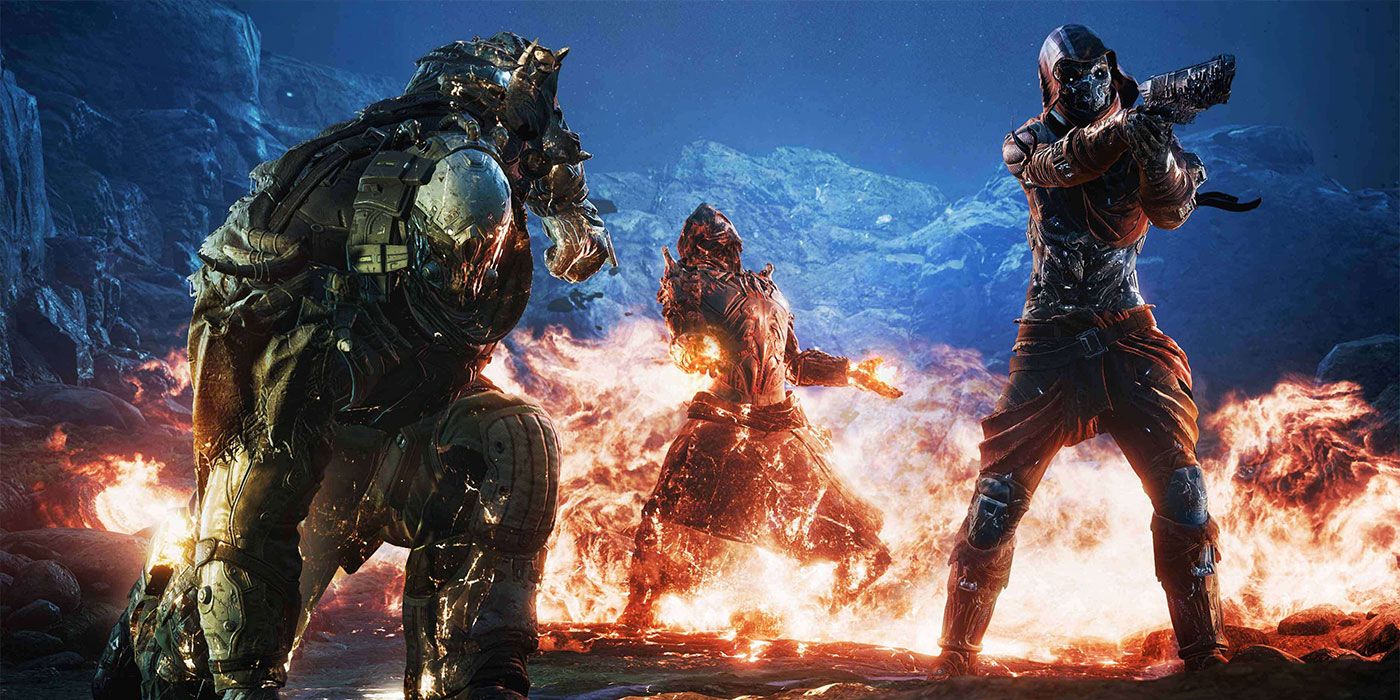 The demo for People Can Fly and Square Enix's Outriders launched on February 25, preceding its April 1 release date. In just a few short days, the upcoming looter-shooter floated to the top of Steam's most popular titles thanks to its approach to the genre that franchises like Destiny and Borderlands popularized. Similar to its predecessors, up to three players can work together to defeat computer-controlled enemies as they hunt for new weapons and armor. Outriders lets players select any of its four distinct classes, which each have a unique playstyle and synergies.
Players can create up to six characters, so they have the opportunity to try all the classes in Outriders' demo. Each archetype has eight abilities and three skill trees that users must steadily unlock as they level up. Newcomers start with a single skill, and the rest must be unlocked by progressing through the Outriders demo's 12-hour campaign. The game's four classes can be adapted to fit various playstyles, but each character follows a general archetype.
Anyone playing through the demo should take the early release to try out all of the classes Outriders has to offer. Progression through the demo will carry over to the full game once it launches on April 1, so any demo grinding won't go to waste. Even Outriders' legendary weapons will be transferable. Currently, characters can only reach level seven, allowing players to only unlock up to four different abilities and two skill points. Here's how each class was intended to be used and the skills they have at their disposal.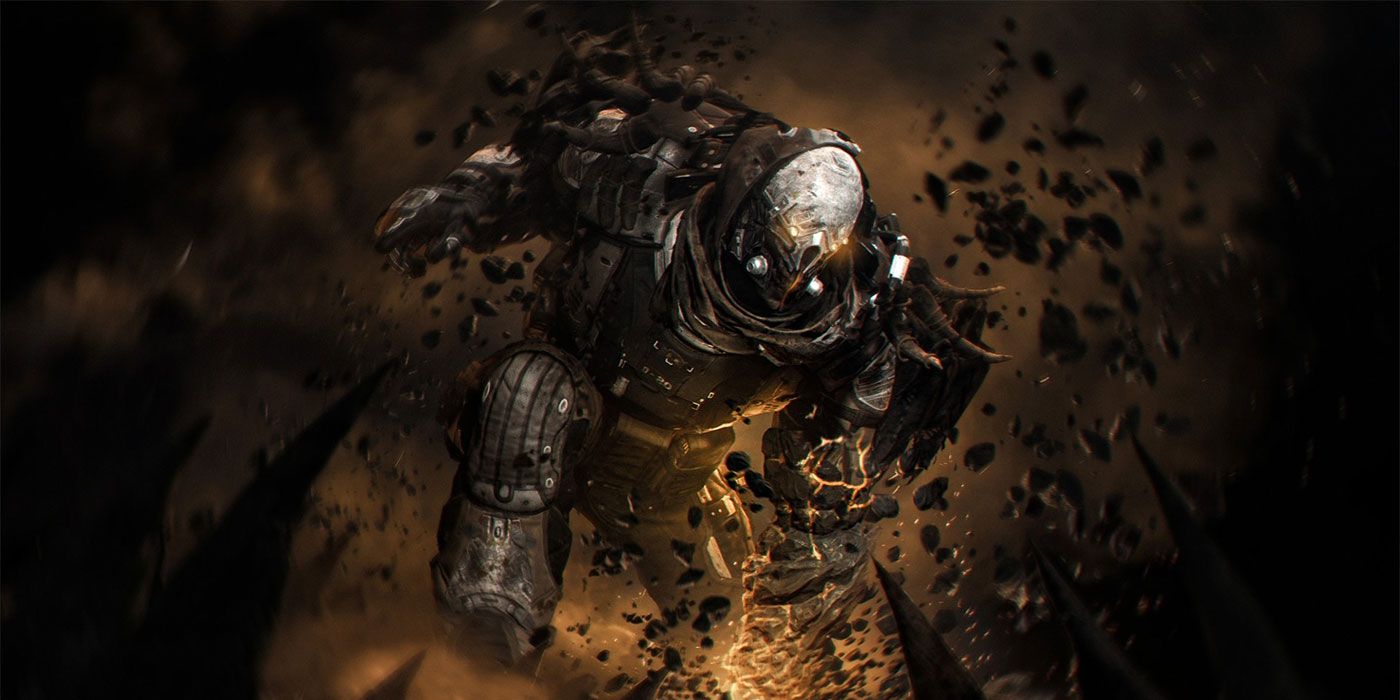 The Devastator is Outriders' close-ranged tank, designed to be the front-line of any team and to defend more vulnerable classes. This brawler's skill trees (Vanquisher, Warden, and Seismic Shifter) offer a wide array of survivability, movement, and area-of-effect damage abilities that users can customize depending on how aggressively or defensively they want to play the class. The Devastator's class traits and unlockable skills are listed below.
Traits:
Skills: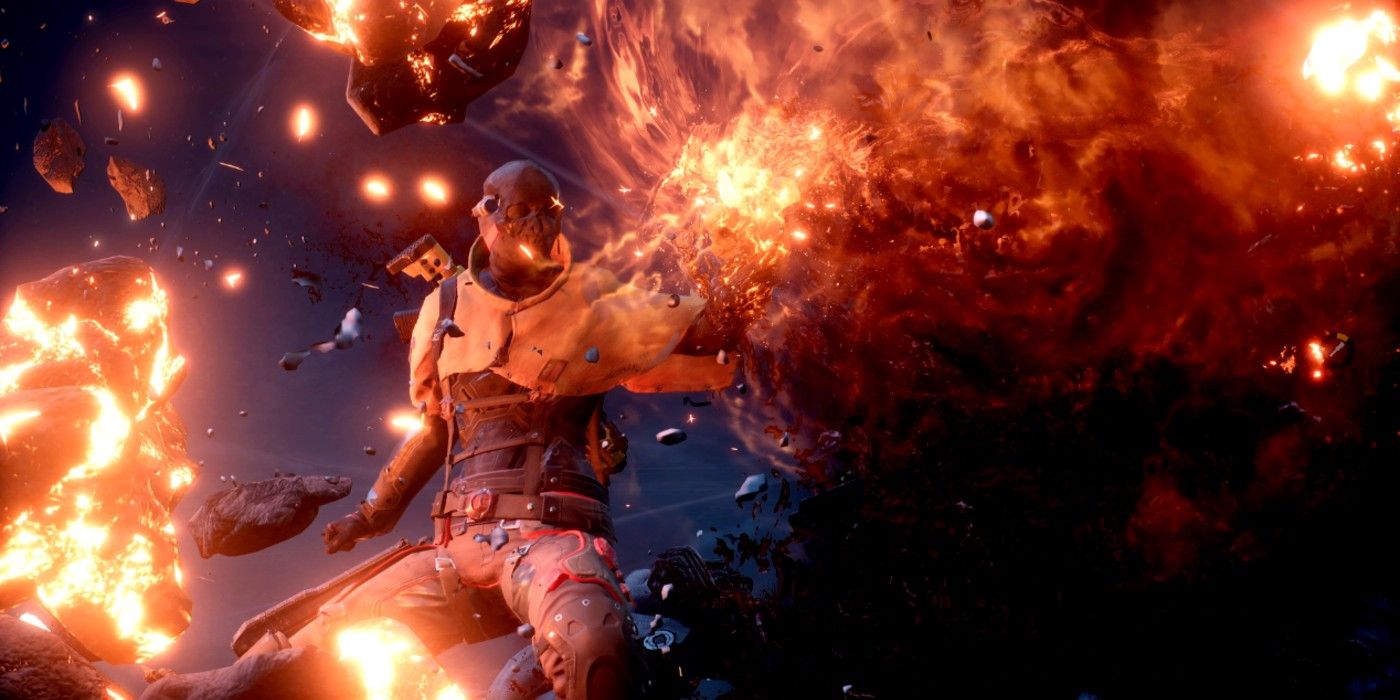 The Pyromancer is Outriders' mid-range class. Pyromancers have the ability to douse enemies with fire and regenerate their own health while their foes burn. This class excels when confronted with large groups of enemies, as they can output massive AoE damage while being able to sustain themselves. This combination makes the Pyromancer a formidable solo class that has a solid mix of killing power and survivability. The Pyromancer's class traits and unlockable skills are listed below.
Traits:
Skills: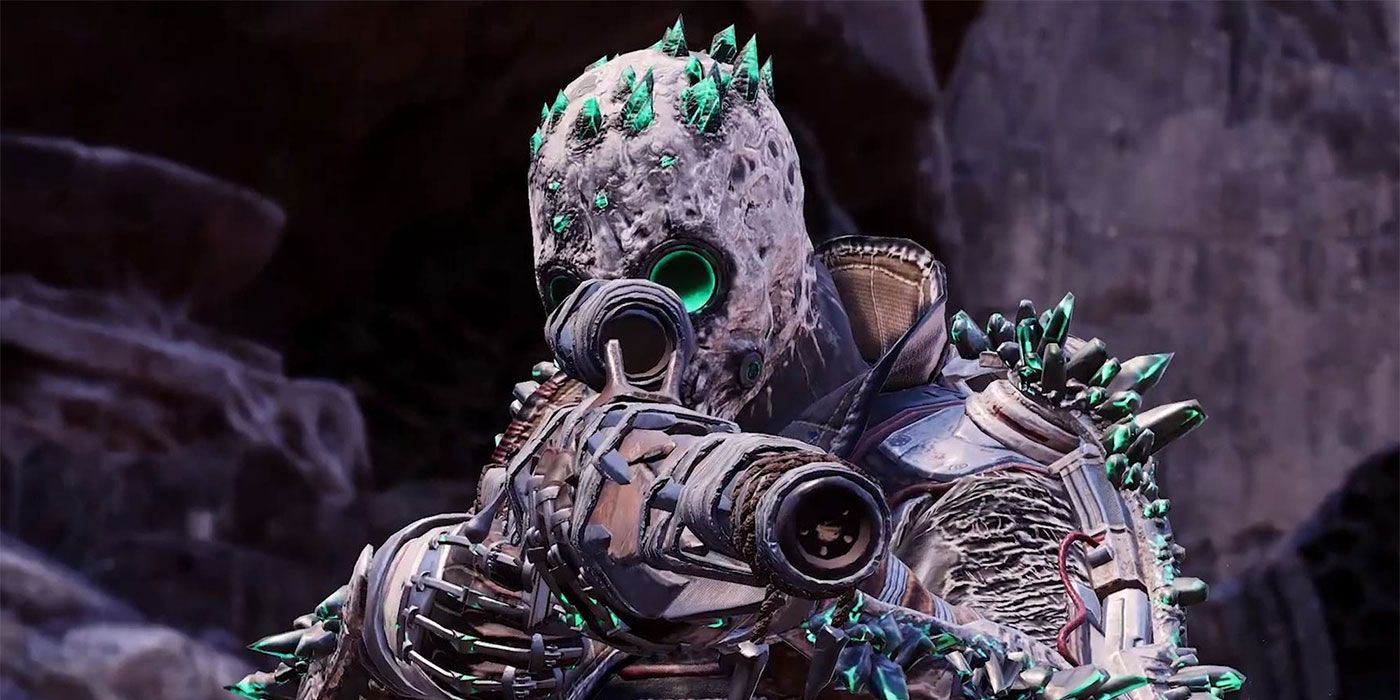 The Technomancer is Outriders' long-range support class and touts the most powerful healing abilities of all character classes. This hybrid healer has a grab bag of equipment they can deploy in the heat of combat to assist their teammates and distract enemies. This is another excellent solo class because of their damage-dealing items and the ability to keep a distance from opponents. The Technomancer's class traits and unlockable skills are listed below.
Traits:
Skills: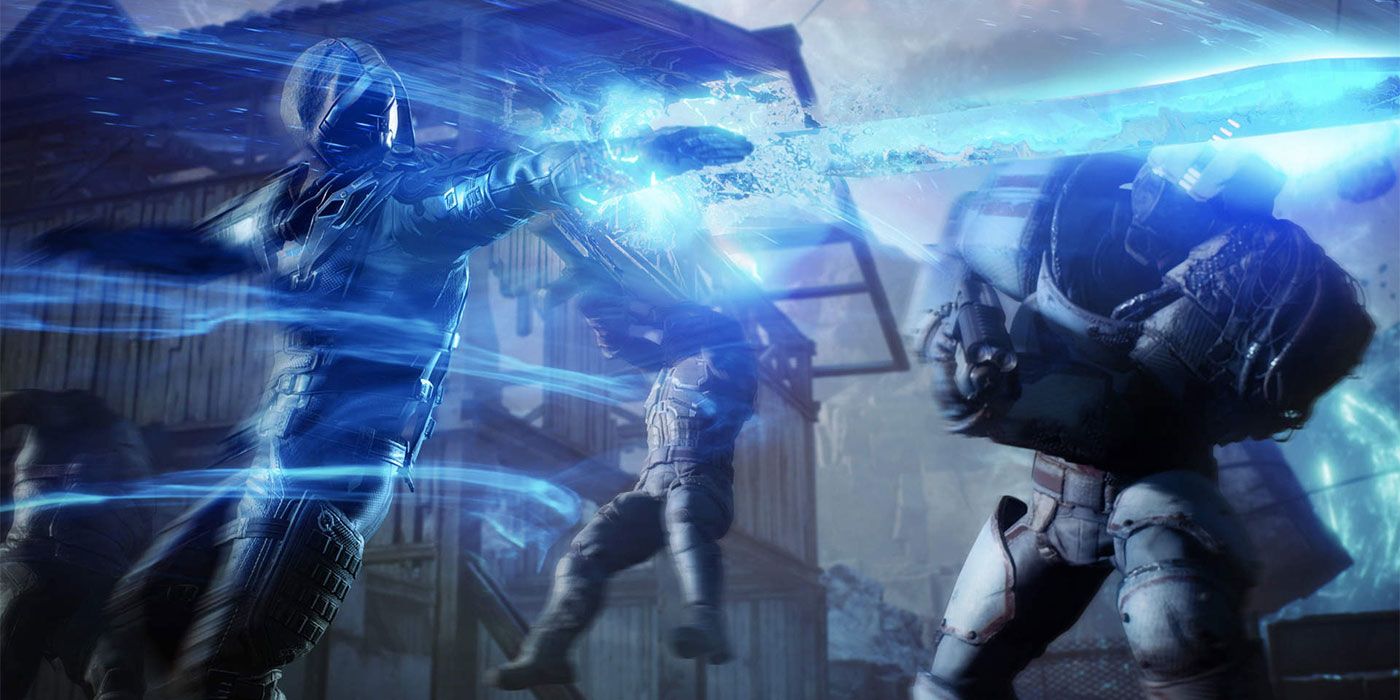 The Trickster is Outriders' short-range assassin class, with the ability to bend the laws of space and time. They rely on teleportation and putting their enemies in stasis to gain the upper hand in combat with their hit-and-run playstyle. This character is all about timing when to go in for the kill based on their ability cooldowns, as they're very vulnerable with no skills available to them. The Trickster's class traits and unlockable skills are listed below.
Traits: 
Skills:
Currently, players are only able to unlock half of each Outriders class' skills, but that will change once the game releases in full. Players who have already picked up the February Outriders demo should take the remaining months until release to see which class they enjoy most and commit to bringing that character to maximum level once April comes around.
Outriders is coming to PC, PlayStation 4, PlayStation 5, Xbox One, and Xbox Series X|S on April 1, 2021.