On Becoming A God In Central Florida Season 2 Updates: Is The Sitcom Returning?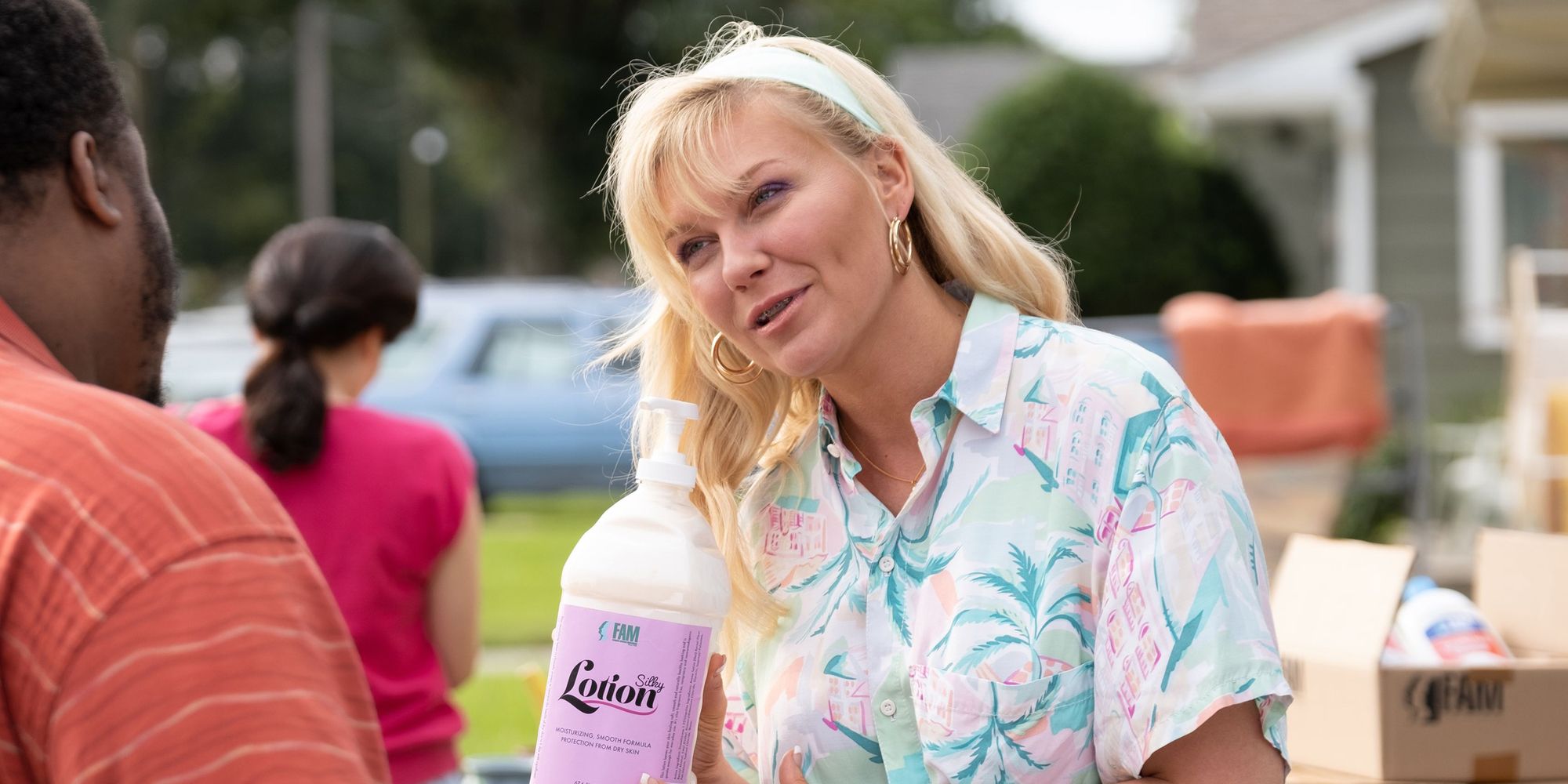 What are the chances of On Becoming A God In Central Florida season 2 happening? Created by Robert Funke and Matt Lutsky, On Becoming A God In Central Florida is a dark comedy series that aired its first season on Showtime in 2019. The show is set in early 1990s Greater Orlando and stars Kirsten Dunst as Krystal Stubbs, a new mother and minimum wage water park employee whose husband Travis (Alexander Skarsgård, in a darkly hilarious one-episode cameo) dies in a freak alligator-related incident, which leaves her deeply in debt thanks to his involvement in a cult-like pyramid scheme named Founders American Merchandise (or FAM, for short) that hawks home cleaning products.
On Becoming A God In Central Florida follows Dunst's Krystal as she finds herself increasingly enmeshed with FAM and it boasts a talented cast that includes Théodore Pellerin as Travis' former upline Cody Bonar, Ted Levine as charismatic FAM founder Obie Garbeau II and Mel Rodriguez as Ernie – Krystal's neighbor and co-worker who is coaxed into joining FAM and soon becomes obsessed with clawing his way to the top of the pyramid.
The show was praised for its satirical send-up of pyramid schemes and MLM culture and Kirsten Dunst earned Best Actress nominations at both the Critics' Choice Television Awards and the Golden Globes for her performance as Krystal. Critical acclaim stood the show in good stead for another season but will On Becoming A God In Central Florida season 2 happen?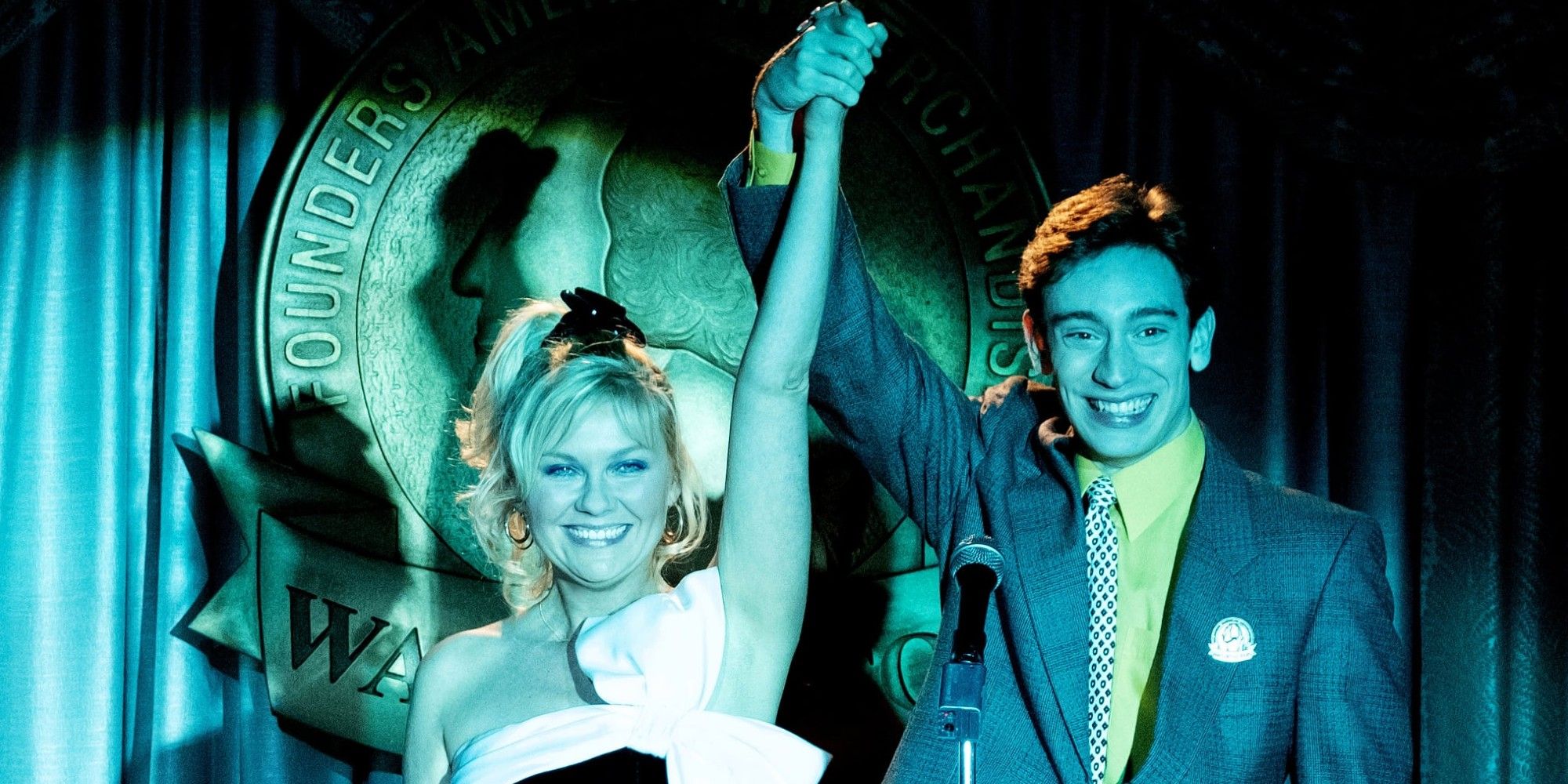 Shortly after the sixth episode of On Becoming A God In Central Florida aired in late September 2019, Showtime announced it had renewed the series for a second season. As reported by Deadline, Showtime co-president Jana Winograde praised its "imaginative storytelling" and Kirsten Dunst's "inspired lead performance" and stated the network was "eager to see what wild events await our ensemble in the downline of season two."
In an interview with Gold Derby, Kirsten Dunst – who's also an executive producer – seemed excited to see what On Becoming A God In Central Florida season 2 would bring for Krystal after she became so invested in FAM and envisioned her character becoming more villainous:
"I mean, of course, she becomes an anti-hero … I think that that's definitely the trajectory we go on. After the second season, I think that definitely she will become what she hates and I think it's going to be so fun to play. I think she's going to become really power-hungry and really insane."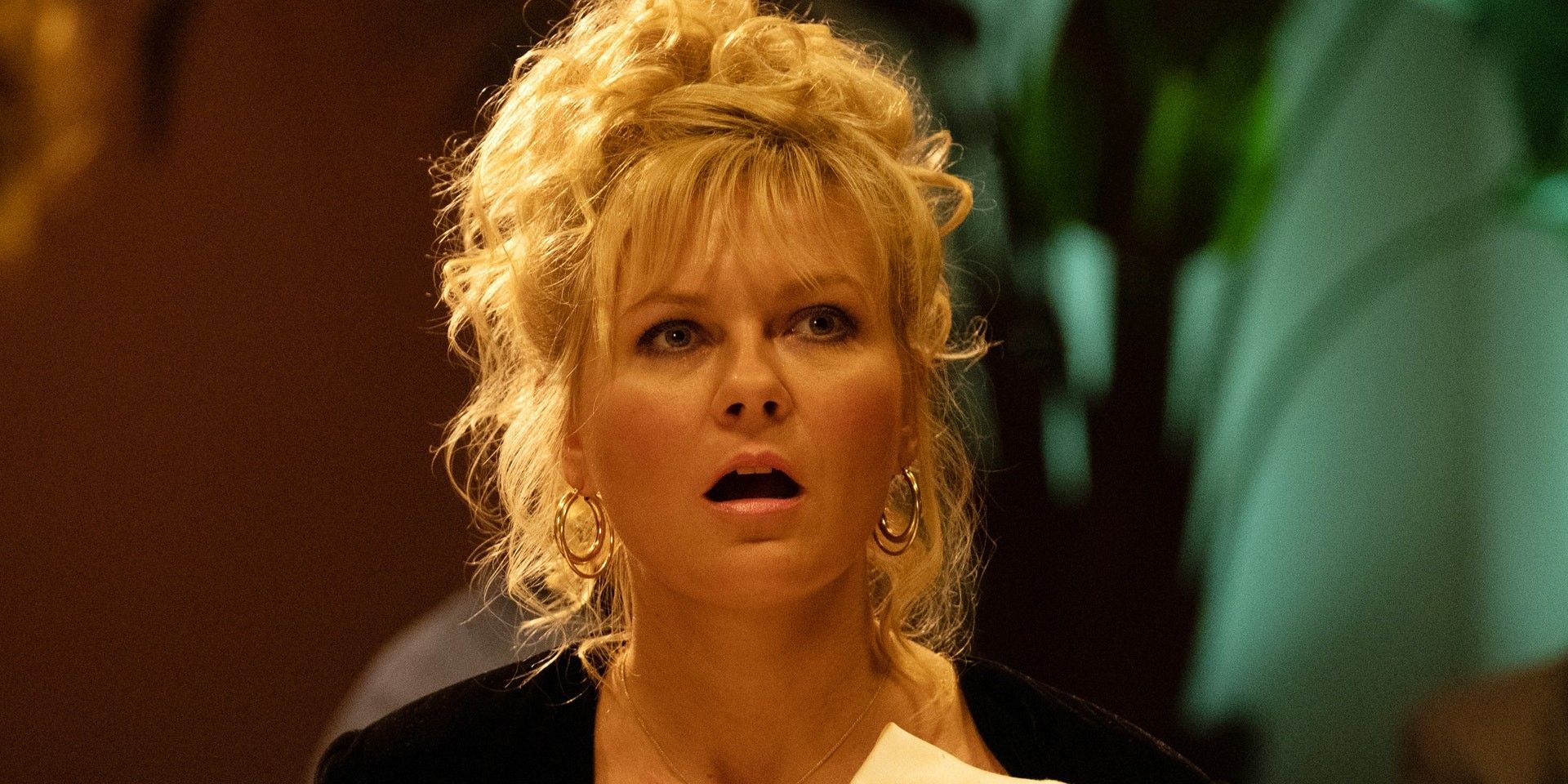 A little over a year after Showtime renewed On Becoming A God In Central Florida, it was reported the COVID-19 pandemic had forced the network to cancel the show. An official statement detailed how the network had made every effort to move forward with production on the second season but the situation became untenable thanks to problems posed by the pandemic. The season 1 finale of On Becoming A God In Central Florida suggested its next season had big things in store for Krystal Stubbs – some good and some not so good. Unfortunately, however, the show's cancellation spells the end of her journey.