Obi-Wan Kenobi Transformation Possibly Teased in New Image of Ewan McGregor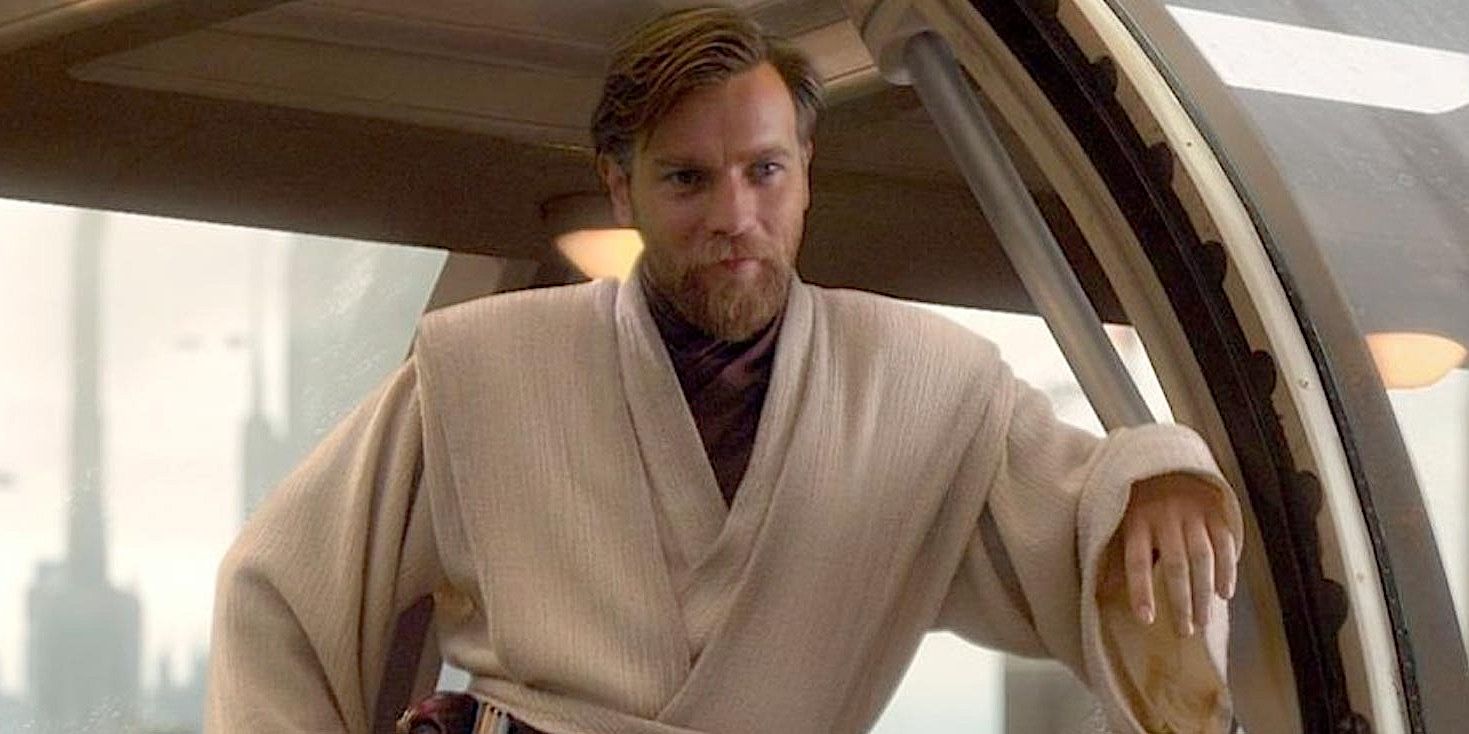 A new image might just offer a glimpse into the sort of transformation that Star Wars fans can expect from Ewan McGregor as Obi-Wan Kenobi in the upcoming Disney+ series. The spin-off is the latest highly-anticipated foray into television for Star Wars fans, with The Mandalorian having proven that TV is indeed a valid medium for the franchise.
But so far, despite having been announced back in 2019, the Obi-Wan Kenobi series continues to keep fans guessing as to what exactly it will be like. Casting has been one of the few reasonably steady imgs of information on the production, and many fans were delighted to discover that McGregor was indeed once again selected to play the role of Obi-Wan "Ben" Kenobi. In addition to McGregor, his prequels castmate Hayden Christensen is also set to return as Anakin Skywalker/Darth Vader. The series is definitely on track to be a hit – building a new world around one of the franchise's most intriguing characters is a wise move on the part of Disney. However, with so much uncertainty around Obi-Wan Kenobi, it's currently challenging to separate the rumors from the facts.
Adding even more fuel to that fire is a new image from the Bespin Bulletin Instagram account. In it, a masked McGregor can be seen flexing his biceps inside what appears to be a gym. Though there is no official confirmation from Disney regarding the photo, Bespin Bulletin has surmised that this is a photo of McGregor in the process of transforming into his Obi-Wan character. Commenting on McGregor's physical state, Bespin welcomes fans to the "gun show," kicking off what is sure to be a period of much speculation.
At present, even the Obi-Wan Kenobi series' filming schedule is a bit of a mystery. It was initially reported that the spinoff would begin filming in March of this year. But this soon changed, with more reports stating that filming was due to being in January before news arrived claiming that filming would start in spring, as originally planned. McGregor certainly appears physically fit enough to begin filming now, and the delays in production have apparently given him even more time to build up those muscles. It would seem that this is the new look of Obi-Wan Kenobi, however, Star Wars fans might be a little confused as to why a Jedi would require such brawn, as physical strength has never been a part of Jedi knighthood.
While it makes sense that McGregor would require being physically fit for the more practical demands of his Obi-Wan Kenobi role, it could also be that his sizeable transformation is due to another upcoming project. McGregor will star in World War Z director Marc Forster's The Cow, in which the Obi-Wan star will play a World War II-era soldier. As this project is currently listed as being in pre-production, it could very well be that McGregor's gun show is actually reserved for a war, but not of the variety found in a galaxy far, far away.
Source: Bespin Bulletin