Nomadland Trailer Showcases Frances McDormand's Potential Third Oscar Win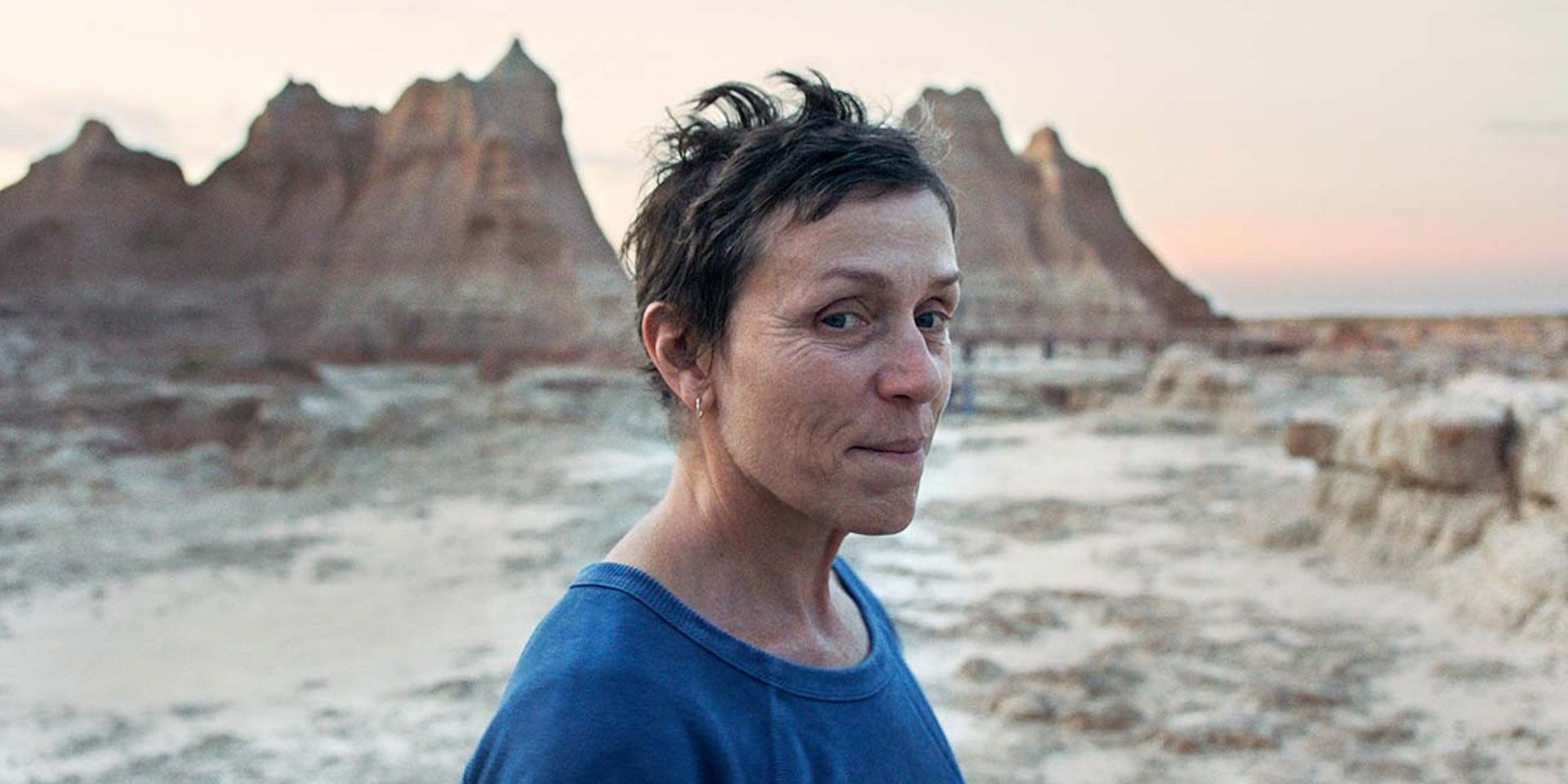 The second trailer for Nomadland spotlights star Frances McDormand's lead performance that could win her a record third Oscar. Nomadland is written and directed by Chloé Zhao and stars McDormand as Fern, who travels the American west living out of her van after losing everything in the Great Recession. It's been a critical darling of the festival circuit since premiering at the Venice Film Festival last September and recently scored four Golden Globe nominations, including Best Director for Zhao and Best Actress for McDormand.
Searchlight Pictures is going all in on the awards push with its second Nomadland trailer, which opens with the film's overwhelming number of festival laurels blanketing the screen. The melancholy shots of McDormand and other nomads living off the western landscapes beckon the movie's meditative tone and calls back to similar classics like The Grapes of Wrath. Check out the new Nomadland trailer below:
Considering the film's feverish hype, McDormand appears well on her way to earning an Oscar nomination that could potentially become her third win, a milestone that only Ingrid Bergman, Meryl Streep, and four-time winner Katharine Hepburn have achieved. McDormand's performances have received a total of five Oscar nominations, winning for Fargo in 1996 and Three Billboards Outside Ebbing, Missouri in 2017. Nomadland is just one of three high-profile films she has on the docket right now, the other two being Wes Anderson's The French Dispatch and her husband Joel Cohen's The Tragedy of Macbeth. A third win would certainly generate even more buzz around those films coming out later this year, but audiences can make their own assessment when Nomadland hits theaters and Hulu on February 19.
Source: Searchlight Pictures/YouTube