Nomadland Cast & Character Guide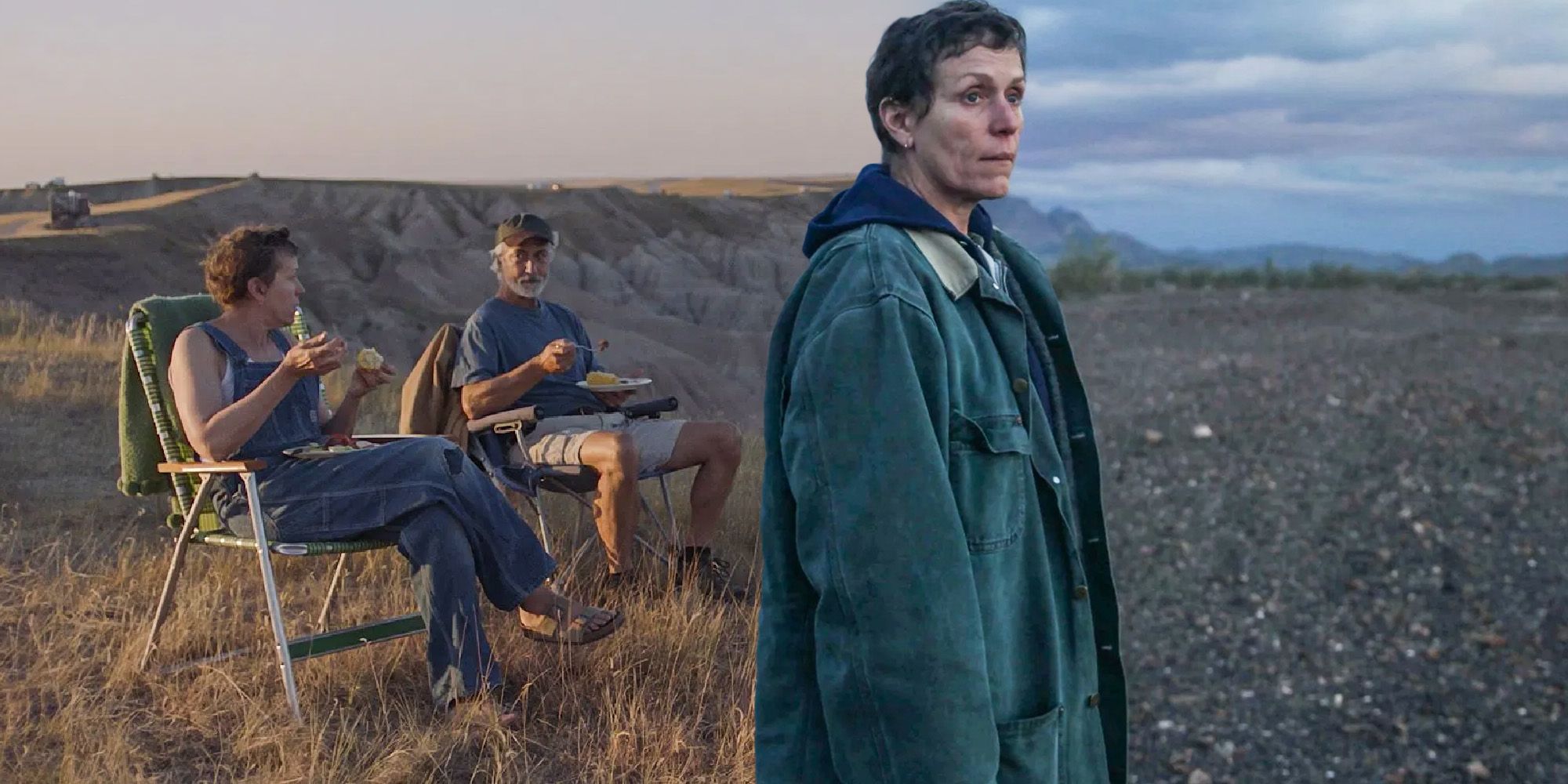 The Nomadland cast is primarily led by Frances McDormand, but who else stars in the Golden Globe-nominated movie? Directed by acclaimed filmmaker Chloé Zhao, the adaptation of Jessica Bruder's eponymous 2017 book follows a woman who seeks personal liberation after experiencing a devastating loss. Nomadland features several non-professional actor and actresses, along with an Oscar-nominated performer in a supporting role.
Nomadland follows Fern (McDormand), a woman who decides to travel after the death of her husband Bo and the 2011 collapse of her hometown – Empire, Nevada. She hits the road in a white van called "Vanguard" and picks up odd jobs along the way. Nomadland is a poignant character study about a free spirit who doesn't take the little things in life for granted.
McDormand is indeed the main attraction in Nomadland; however, the cast of non-professionals make the movie feel purely authentic. The landscapes even feel like a character too, with Zhao displaying the directorial skills that led to her being hired for the Eternals, an upcoming MCU blockbuster.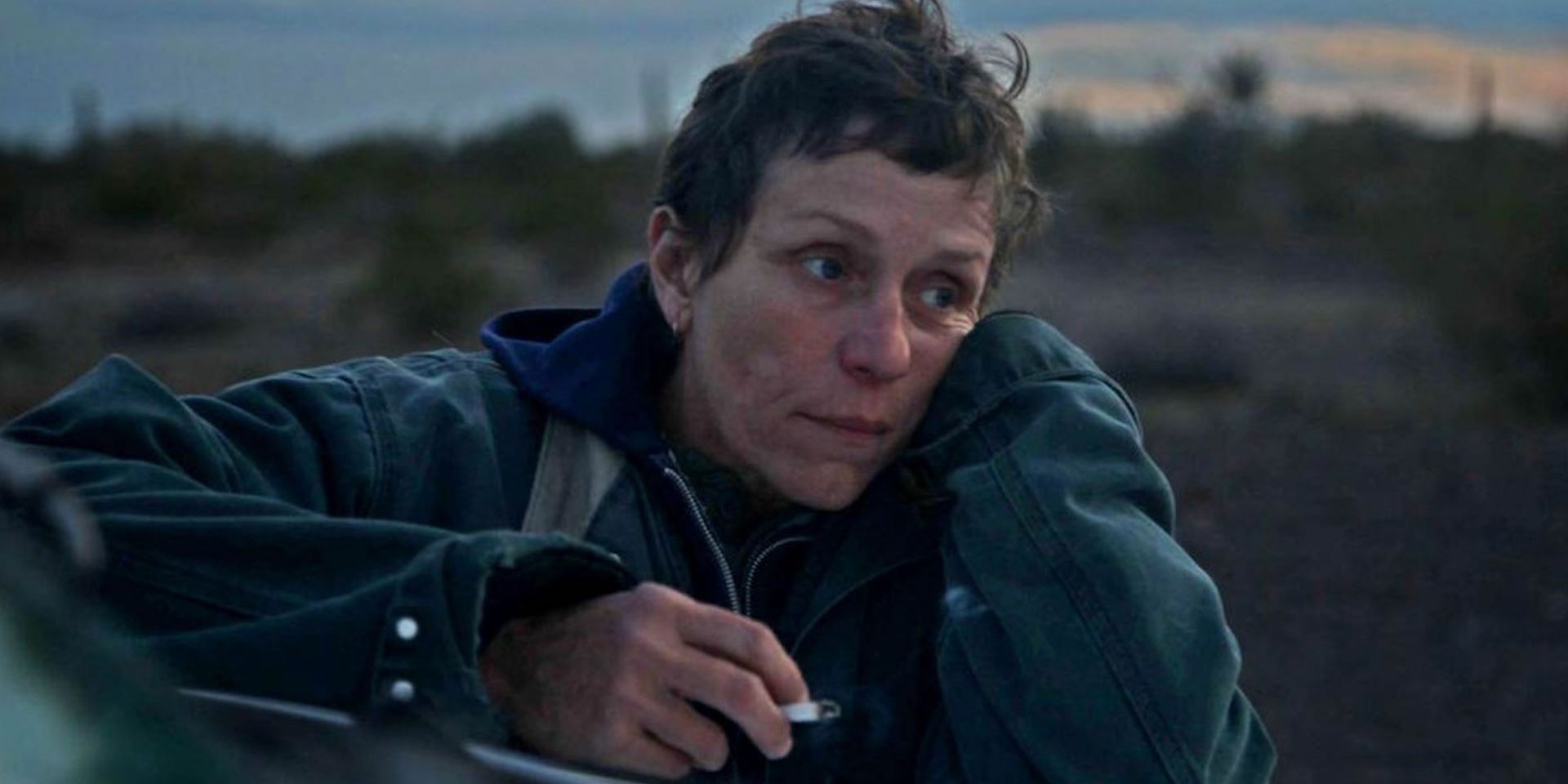 Frances McDormand stars as Fern, a Nevada woman who goes on a road trip after her husband passes away. McDormand earned Academy Awards for her performances as Marge Gunderson in Fargo and Mildren in Three Billboards Outside Ebbing, Missouri. She recently narrated Good Omens season 1 on HBO as the voice of God.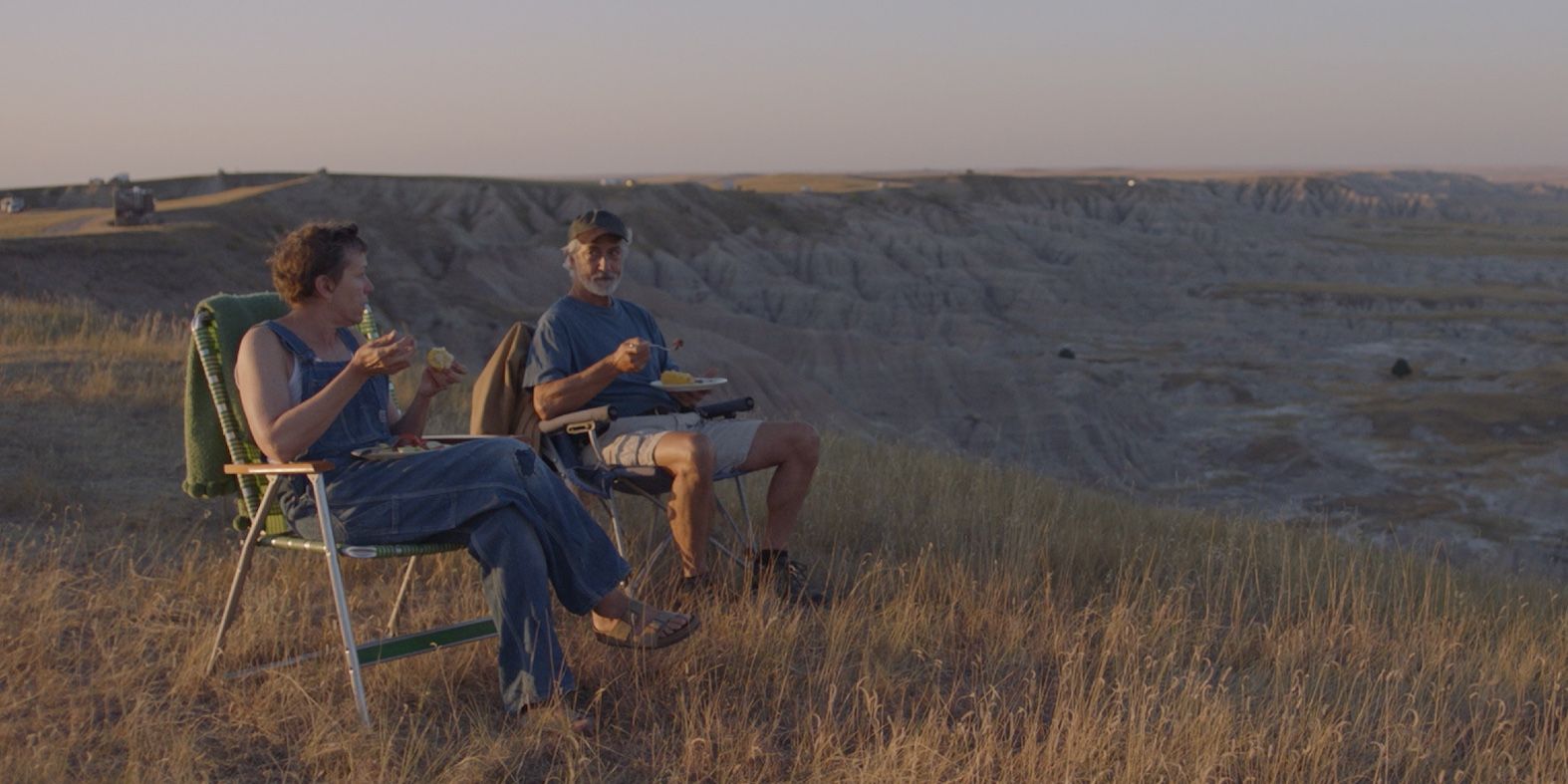 David Strathairn (above) as Dave: Fern's road friend/possible love interest whom she meets at the Quartzsite Yacht Club. David Strathairn portrayed Pierce Patchett in L.A. Confidential and William Seward in Lincoln. He recently appeared as Black Jack Foley in Billions, Commander Klaes Ashford in The Expanse, and Admiral Stenz in the MonsterVerse. Stathairn earned an Oscar nomination for his performance as Edward R. Murrow in Good Night, and Good Luck.
Tay Strathairn as James: Dave's son who talks to Fern about AA meetings. Tay Strathairn portrayed Bucky in Eight Men Out and Young Sam in Lone Star. He's the son of David Strathairn.
Cat Clifford as Cat: A nomad who sings "Drifting Away I Go." Cat Clifford appeared in Zhao's 2015 film Songs My Brothers Taught Me and starred in her 2017 follow-up Western, The Rider.
Peter Spears as Peter: Dave's neighborhood friend. Peter Spears portrayed Danny Benjamin in Something's Gotta Give and Isaac in the 2017 hit Call Me by Your Name.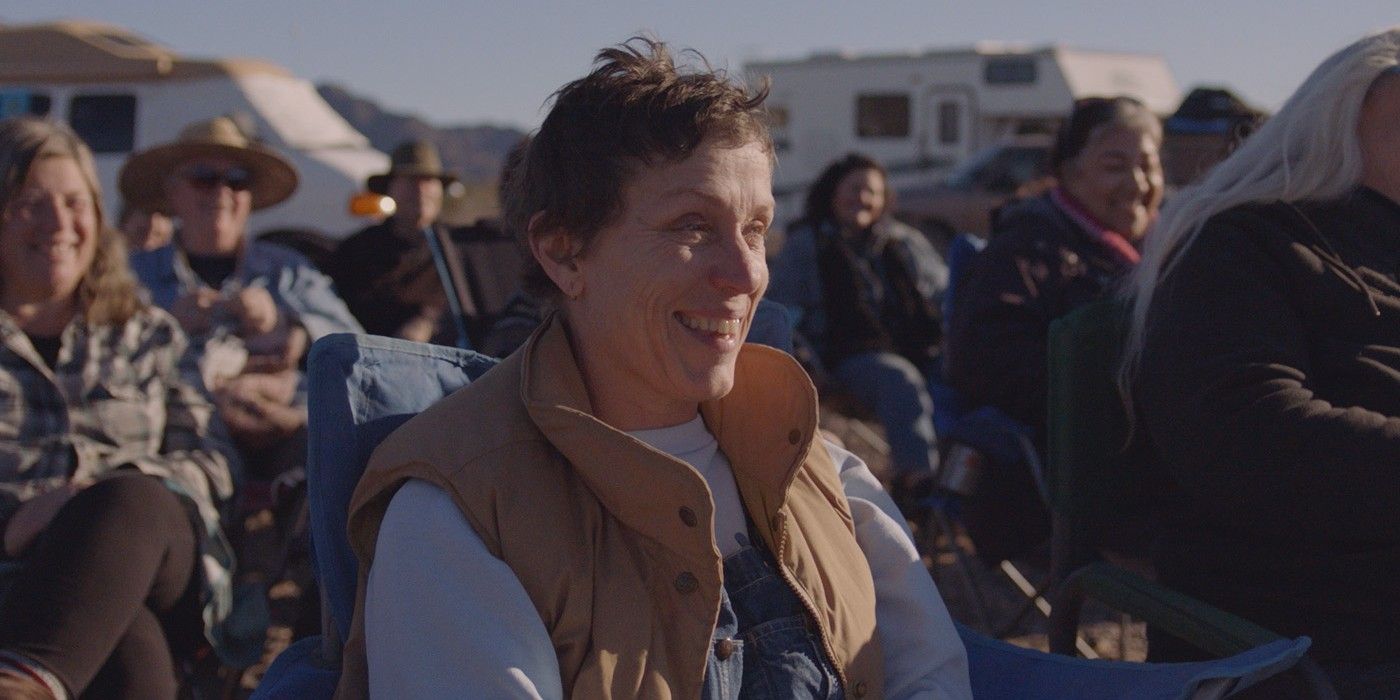 Linda May as Linda May: Fern's Amazon colleague who introduces her to everybody.
Charlene Swankie as Swankie: Fern's terminally-ill friend who teaches her lessons about nomad life.
Brandy Wilber as Brandy: One of Fern's friends who spots her at Amazon and offers a place to stay.
Makenzie Etcheverry as Makenzie: Brandy's daughter.
Patricia Grier as Patty: An employee at Desert Rose R.V. Park.
Rachel Bannon as Rachel: The Fox Peek manager who suggests that Fern stay at a Baptist church to avoid the cold.
Bob Wells as Bob: Fern's bearded friend who warns about the "tyranny of the dollar."
Bryce Bedsworth as Bryce: Bob's friend, a Vietnam veteran with PTSD.
Derek Endres as Derek: A traveler from Wisconsin who meets Fern at two different locations in the movie.
Melissa Smith as Dolly: Fern's sister who wants her to settle down and live a so-called normal life.
Warren Keith as George: Dolly's husband.