Nintendo Switch Pro Said To Feature 4K & Bigger Screen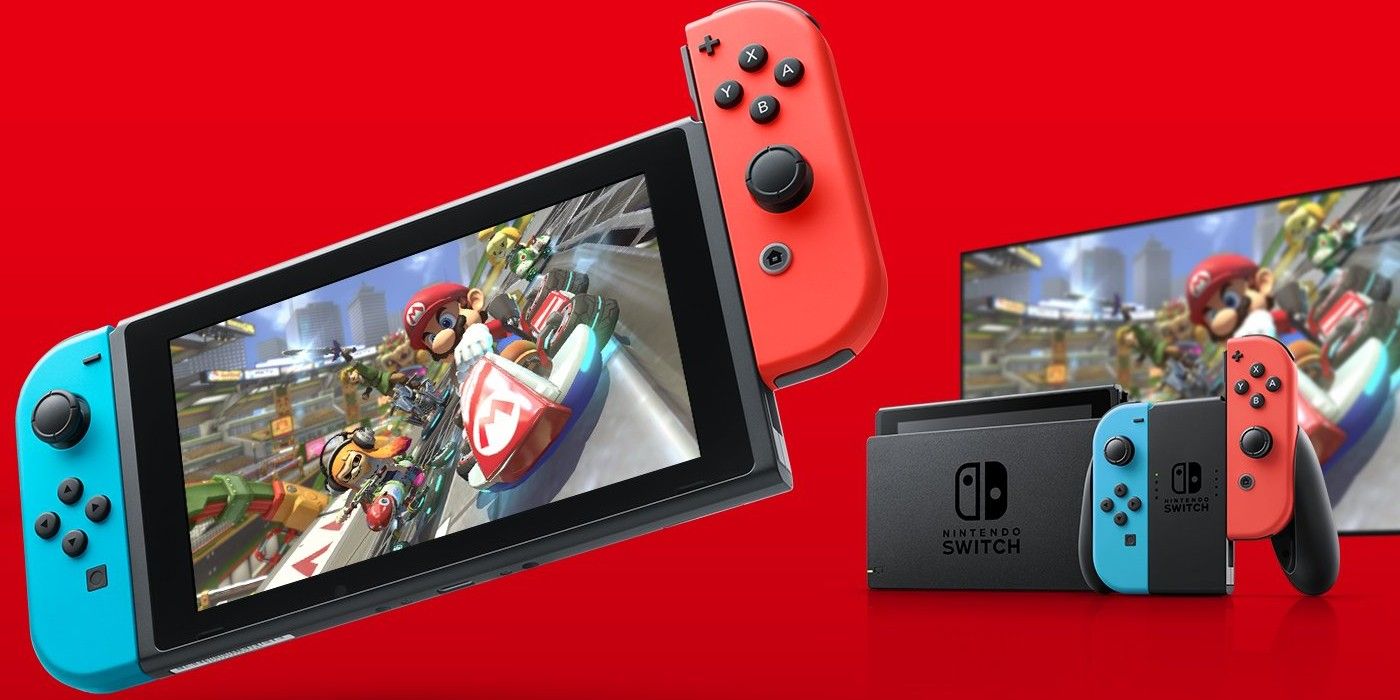 A new report on the next Nintendo Switch console has arrived from a legitimate img, claiming that the unannounced system will feature a bigger screen and support 4K resolution on TV. The system has been a bit of an enigma in recent months, with constant chatter about the console's existence echoing throughout online chatrooms and social media websites. Rumblings had persisted for so long that fans had begun to wonder if they were actually true, but it's looking more and more likely that they are.
Following the release of PS5 and Xbox Series X, the difference in power between Nintendo and its competition has grown much more noticeable recently. Not that this has slowed down recent sales for the Switch at all, but with partners now scaling for next-gen development, it was inevitable that Nintendo would stretch its hardware as best as it could to ensure future support from game developers.
The latest report from Bloomberg details the new Nintendo Switch, claiming that it will feature a 7″ screen (the original was 6.2″) and 720p resolution while in handheld mode. The console will also utilize a Samsung OLED display, marking a major and meaningful changeup for the home/handheld hybrid hardware. Better yet, the upgraded Nintendo system is said to support a 4K resolution on TV, although how it scales has yet to be detailed in an overt fashion.
NEW SWITCH, BIGGER SCREEN.

7″, up from 6.2″ on the OG. Still 720p portable though, but the OLED panel should be dope.

4K resolution on TV, which will be interesting depending on how processor power scales. https://t.co/qxQKHUngBa

— M.H. Williams (@AutomaticZen) March 4, 2021
It's important to note that this report has yet to be confirmed by Nintendo, so like any rumor it should be taken as such until official word comes down from the House of Mario. However, if true, this would be a noticeable upgrade for gamers that have been waiting in the wings to scoop up an enhanced system. Just what this would mean for the existing line of Switch games and the potential for first-party exclusives on the upgraded console remains to be seen. Still, it's not hard to imagine that some sort of software incentive will be provided to those willing to drop money for the new Nintendo tech.
While the new system may not end up being called the Nintendo Switch Pro – with some fan-based claims even stating that it'll be dubbed the Super Nintendo Switch – at least it sounds as if the platform is en route. With a possible announcement lined up for this year and several major titles like the Breath of the Wild sequel, Splatoon 3, and Pokémon Legends: Arceus set to arrive within that same window, things may end up shaking out very nicely for Nintendo fans.
The new Nintendo Switch console is reported to be unveiled this year but is currently not an official product from Nintendo.
Source: Bloomberg (via M.H. Williams – Twitter)