Ninja Gaiden Collection Brings Bloody Swordplay To Nintendo Switch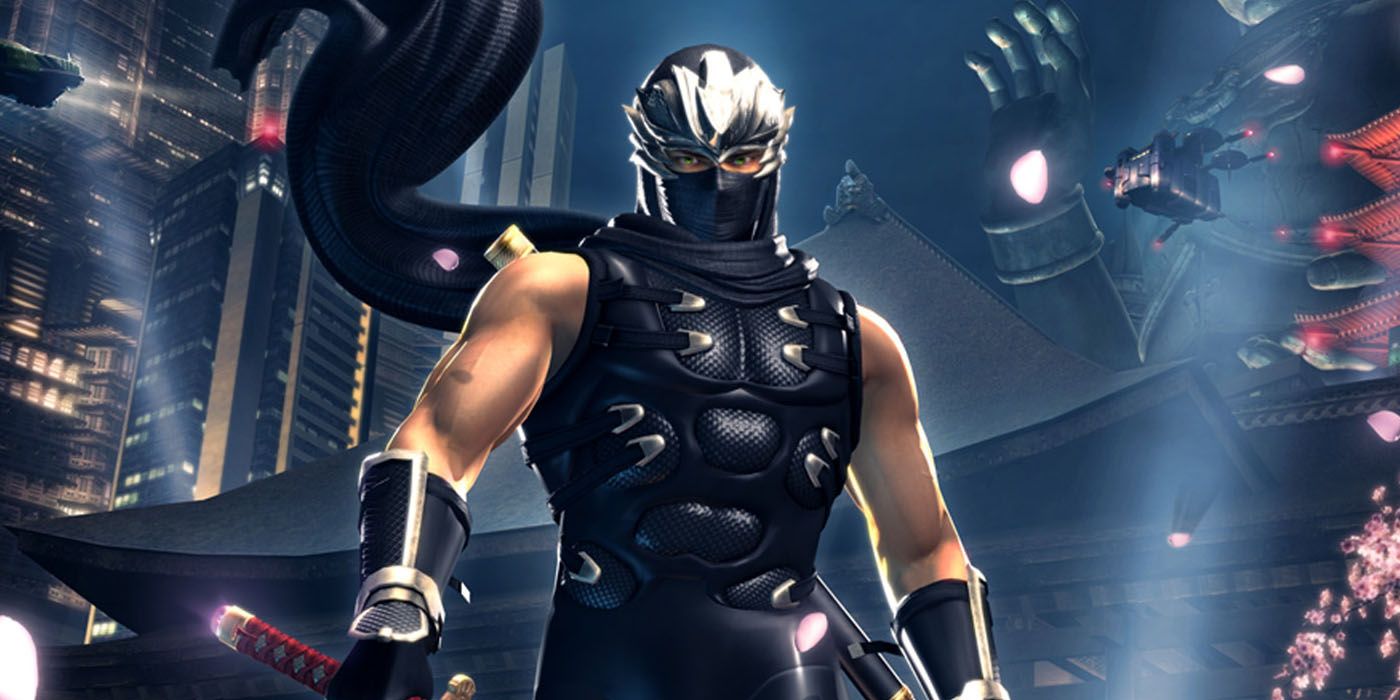 The modern Ninja Gaiden reboot trilogy is finally coming to Nintendo in the form of the Ninja Gaiden Master Collection for the Switch. This was just one of many titles announced in today's Nintendo Direct livestream presentation, which gave fans plenty of exciting new reveals featuring Super Smash Bros, The Legend Of Zelda: Skyward Sword, and Splatoon 3.
Team Ninja and Koei Temco's reimagining of the classic NES Ninja Gaiden series was first released on the original Xbox way back in 2004 and has since been updated and remade for practically every console generation to follow. It retold the story of ninja warrior Ryu Hayabusa as he battled to find the legendary Dragon Sword and avenge his fallen clan, earning high praise for its fast-paced gameplay and visceral combat. It would also span two follow-ups, 2008's Ninja Gaiden 2 and 2012's Ninja Gaiden 3: Razor's Edge, and while only the less-beloved third installment has seen release on the Nintendo Wii U in the past it looks like all three are set to slice their way onto the Switch this summer.
During today's Nintendo Direct livestream, it was revealed that the Ninja Gaiden Master Collection would be arriving on the Switch on June 10. This fast-paced compilation will contain 2007's Ninja Gaiden Sigma (a PS3 port of the first game), Ninja Gaiden Sigma 2 (likewise for the second), and Ninja Gaiden 3: Razor's Edge, as well as all related DLC content such as bonus costumes and game modes. So far, there is no word on any special features being added to the Switch ports of these games, but the Nintendo Direct reveal trailer promises that all of the "killer weapons," "lethal skills," and "fast and frenzied combos" from the previous releases will be intact.
Before today's blockbuster Nintendo Direct event, rumors had circulated online that the modern Ninja Gaiden trilogy would be coming to the Switch thanks to a Hong Kong retailer listing back in September. Also, while Team Ninja's previously released Ninja Gaiden games are seeing plenty of renewed life thanks to their constant updates and ports, there are currently no plans for a proper sequel despite Ninja Gaiden 3 director Fumihiko Yasuda expressing interest in such a project last month.
In the meantime, the Ninja Gaiden Master Collection looks to provide plenty of fun gameplay and value to Nintendo Switch fans who haven't gotten a chance to play through them in any of their various iterations before. The Ninja Gaiden Master Collection is currently set to arrive on the Nintendo Switch on June 10.
Source: YouTube