New Godzilla vs Kong Sneak Peek Coming This Week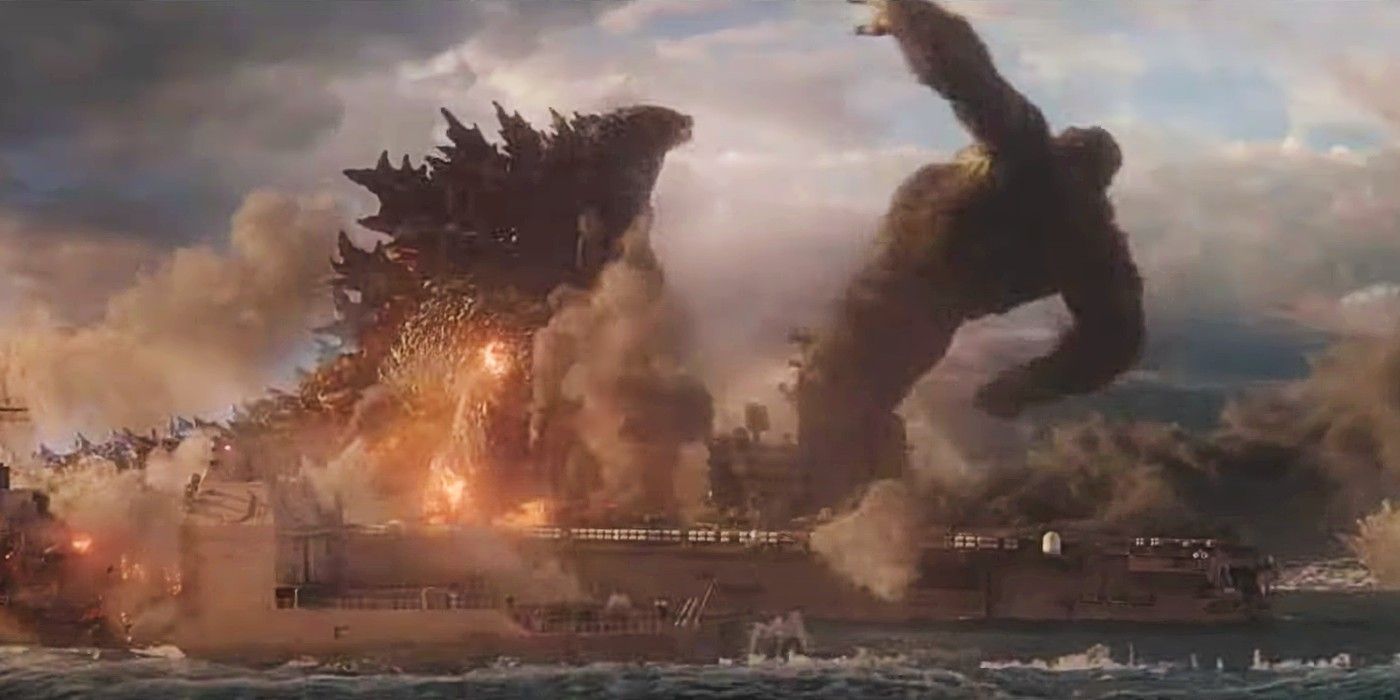 A new Godzilla vs. Kong sneak peek will be released this week. Hype is continuing to soar for the upcoming Titan brawl. The first Godzilla vs. Kong trailer debuted last month to widespread acclaim. Director Adam Wingard compiled some of the best online reactions to the footage, showing just how excited many moviegoers are.
For a little while, Godzilla vs. Kong was something of a mystery. Delays and a lack of details kept the film shrouded in mystery. Information sprinkled in 2020 due to toy leaks, but Legendary kept things close to the vest, even poking fun at those asking for the trailer. Combine that with the Legendary and Warner Bros. streaming dispute, and many wondered if the film would be delayed again. In a twist, the film was moved up, which isn't common, especially these days. At that point, a trailer seemed likely to come sooner than later. On January 24, Warner Bros. unleashed the trailer. It appears the marketing approach is working. The trailer has generated much anticipation, speculation, and fan content. Although not a full-length teaser, Legendary released a second trailer earlier this month with a bit of new footage.
Those hoping to get a new look at Godzilla vs. Kong will want to tune into IGN Fan Fest this week. The Godzilla vs. Kong part of the event (via Kaiju News Outlet) will be held on February 26 at 8:45am PT, and features a Q&A with Adam Wingard, along with a sneak peak at the upcoming MonsterVerse brawl. It's not known if this sneak peak will be a clip, new trailer, or something else.
On February 26 at 8:45am EST, #GodzillaVsKong will be showcased during the virtual IGN Fan Fest event. The event will include a Q&A from director Adam Wingard and will also offer "a sneak peek at the super-sized blockbuster." pic.twitter.com/RhL6XkT6dO

— Kaiju News Outlet (@KaijuNewsOutlet) February 20, 2021
Although a sneak peak at Godzilla vs. Kong should be exciting, something potentially as interesting could be the Q&A with its director. Although Wingard likely won't reveal major plot details, hopefully there will be some insight into the film's development, and other things, like a general overview of the characters. In the past, Wingard has done nothing but build hype for the film. Watching the Q&A and whatever the sneak peak ends up being should be a treat.
The hope likely is Legendary won't reveal too much more before release day. So far, every bit of footage released for Godzilla vs. Kong has served to excite viewers. However, the story is still something of a mystery, with a central aspect being Godzilla's role. It would be a shame to spoil what's happening, so hopefully Legendary will continue to build anticipation without spoiling anything big.
Source: Kaiju News Outlet