My Blue Heaven & The 9 Other Best Mob Comedies, Ranked According To IMDb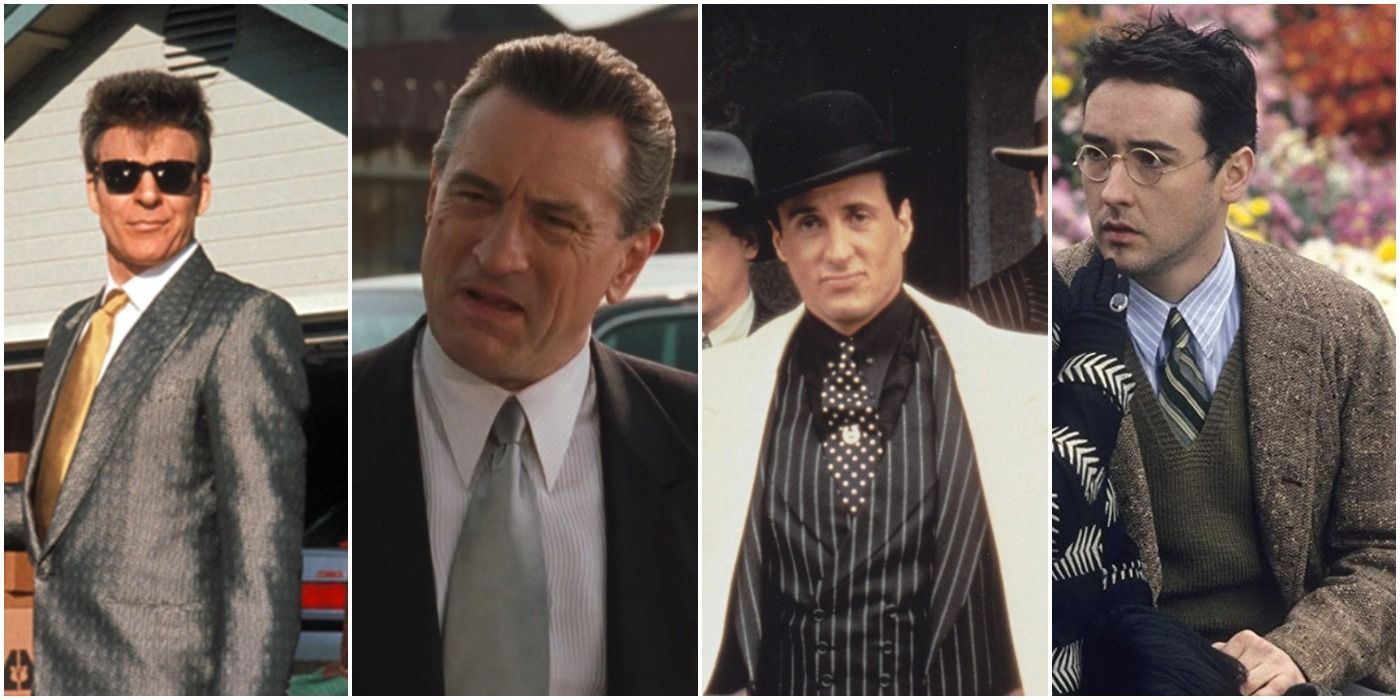 The mob movie is one of the most beloved genres in cinema history, having produced countless classics over the past century of film. Most mafia films are dramas with dark and violent themes, some more realistic, and some hyper-stylized. Less common is the mob comedy. These are films that lampoon the underworld using dark humor.
While there aren't as many classics in the mob comedy genre as there are in the dramatic category, there are still a number of great titles to choose from when seeking out a few devious laughs. Here are 10 of the best mob comedies, ranked according to IMDb.
1990's My Blue Heaven is, rather literally, the light-hearted version of Goodfellas. The two films were released one month apart from each other, and both were based on the life of Henry Hill. Nicholas Pileggi wrote Goodfellas, and his wife, Nora Ephron, wrote My Blue Heaven. 
In the latter, Steve Martin plays Vincent Antonelli, a former mobster in the Witness Protection Program. He's being looked after by Barney Coopersmith, played by Rick Moranis, who must prepare him for testimony against his former mob associates. It's a fitting comic accompaniment to Scorsese's timeless masterpiece.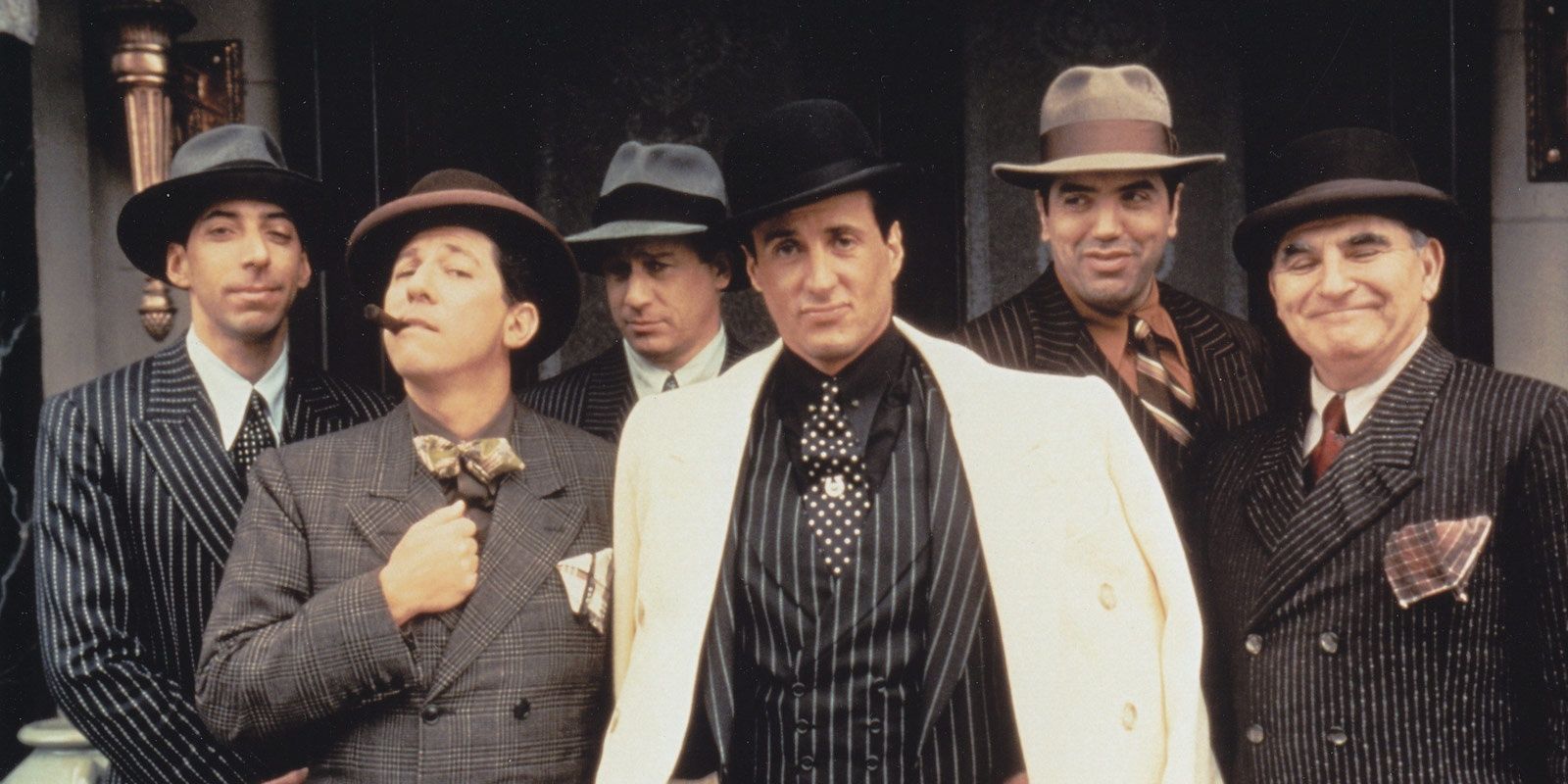 In 1991's Oscar, Sylvester Stallone plays Angelo "Snaps" Provolone, a mobster who promises his dying father that he will retire from his life of crime and live out the rest of his days as an honest law-abiding citizen. His resolve is put to the test by a variety of factors, not the least of which being that his daughter is pregnant with a child who she says is Oscar's, a chauffeur who's currently serving overseas in the army.
This is one of Stallone's rare comedic performances, and he's supported by a great cast including Marisa Tomei, Tim Curry, and Chazz Palminteri.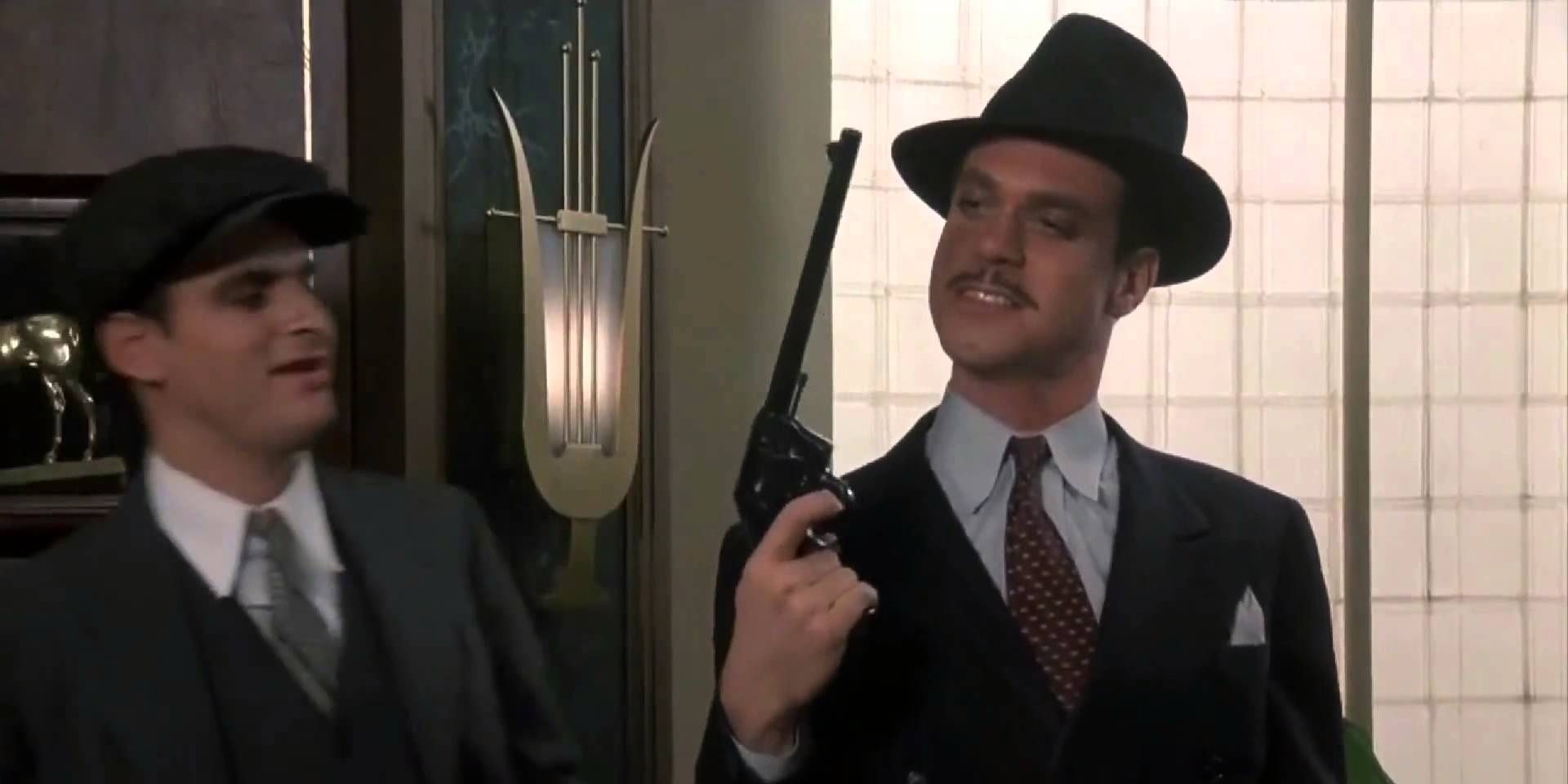 Michael Keaton plays the title role in 1984's Johnny Dangerously, a dark comedy about an honest man driven to a life of crime in order to pay his mother's medical bills. The film takes place mostly in the 1930s, so it takes advantage of the opportunity to lampoon some common tropes in more serious gangster period dramas.
The film received mixed reviews but was generally appreciated by audiences. Nowadays, it feels a bit dated, but it's still worth the watch for Keaton's performance.