Mr. Potato Head Brand Is Going Gender-Neutral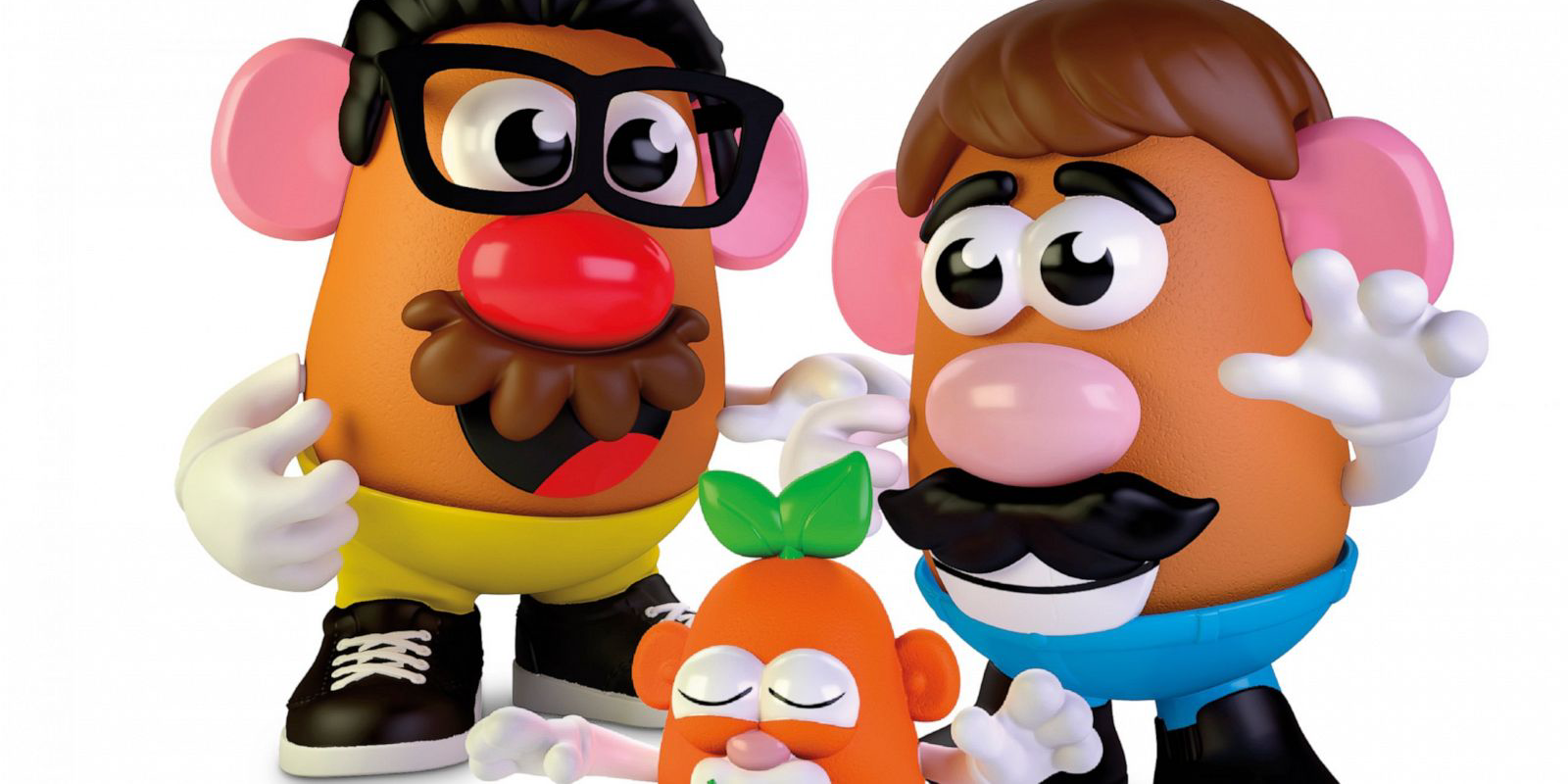 The Mr. Potato Head brand, well-known for its classic flagship toy's appearance in Toy Story, is officially dropping the "mister." This modern change, coming almost 70 years since the brand's first release, falls in line with a burgeoning effort in the toy industry to appeal to the progressive modernization of today's society.
Mr. Potato Head holds an important role in America's entertainment industry and pop culture landscape. The toy, a plastic potato-shaped body with facial expression and body part attachments, was first manufactured and released by Hasbro in 1952. It was the first toy advertised on television and has remained in distribution since. Shortly after, companion toys such as Mrs. Potato Head were released. Originally, the Potato Head series began as just the accessories a child would push into a real potato, until they switched to providing the plastic body. The success of the Mr. Potato Head toy, coupled with its role as an identifiable American pop culture landmark, inspired its appearance in Pixar's 1995 animated hit film Toy Story. The character of Mr. Potato Head was voiced by the late comedy legend Don Rickles, who portrayed the potato-shaped character throughout the rest of the film franchise (although he passed before he recorded Toy Story 4, the film used archived audio from Rickles).
As reported by AP, it has been announced that the Mr. Potato Head brand and logo is dropping the "Mr." and becoming gender-neutral under the moniker of simply "Potato Head." The change will be visible on boxes at some point this year. However, it is important to note that the classic Mr. and Mrs. Potato Head toys will still exist, just under a non-gendered brand name.
Hold that Tot – your main spud, MR. POTATO HEAD isn't going anywhere! While it was announced today that the POTATO HEAD brand name & logo are dropping the 'MR.' I yam proud to confirm that MR. & MRS. POTATO HEAD aren't going anywhere and will remain MR. & MRS. POTATO HEAD pic.twitter.com/6I84KrxOLQ

— Hasbro (@Hasbro) February 25, 2021
Children like to see themselves represented in the games they play and the toys they play with, especially ones that are supposed to mimic real life. The Potato Head toy line has often been focused around the family unit, with a Mr. and Mrs. Potato Head and some children. Now, with an incredibly simple change, the brand will represent a much greater scope of the different types of families and people that exist.
This news of the rebranding of Mr. Potato Head is part of a more progressive movement in today's American toy industry. Mattel announced its first gender-neutral doll in 2019 and has been rebranding their classic Barbie doll—now with various skin tones, sizes, disabilities, occupations, etc.—for years. The American Girl line now makes a male doll with more traditionally masculine accessories. And considering that many children's toys that facilitate role-playing focus on customization, the release of different types of accessories and clothing widens the scope of gender representation greatly. This new era of modernized toys is indicative of a normalization of self-identification that today's children will hopefully get to experiment with. 
Source: AP