Moxie Cast & Character Guide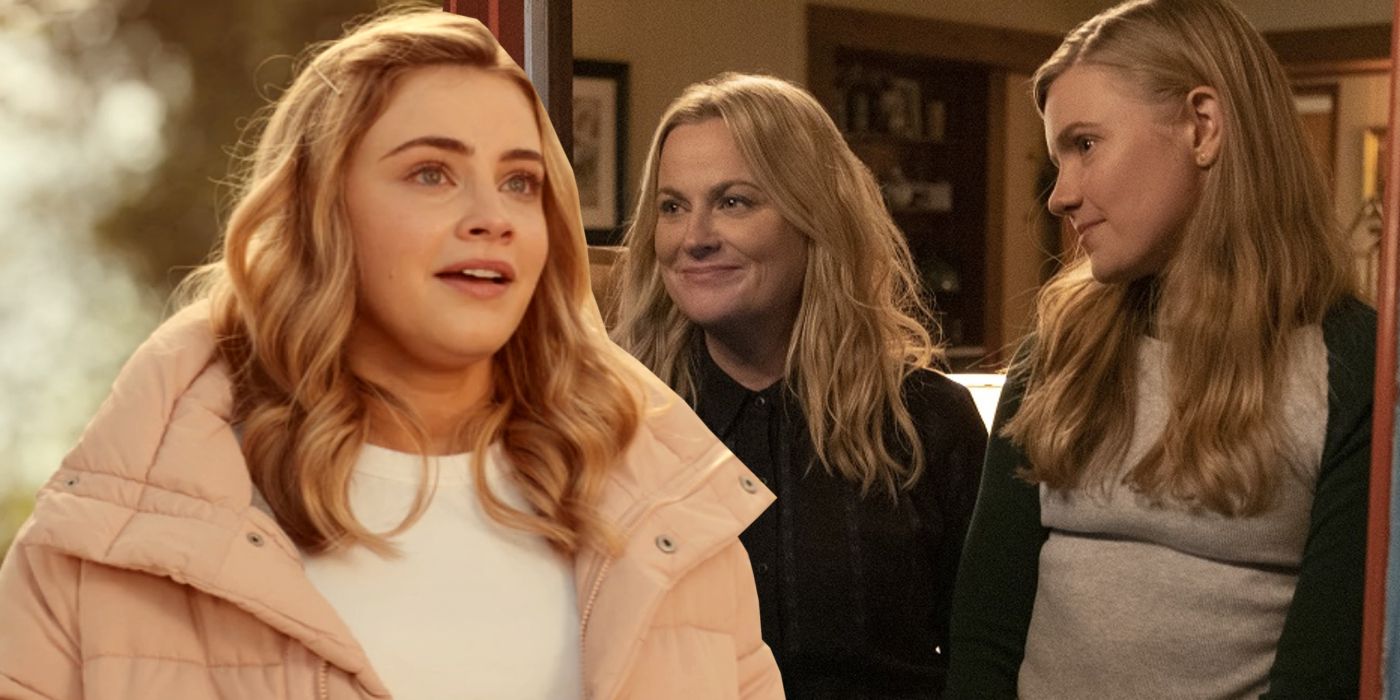 Here's who's in the cast of Moxie, and where you know the actors from. Amy Poehler directed the 2021 Netflix movie, which was adapted from Jennifer Mathieu's 2015 novel of the same name by Tamara Chestna and Dylan Meyer. The storyline has a punk rock spirit, and follows a teenager who leads a feminist revolution.
Moxie stars Hadley Robinson as Vivian Carter, a junior at Rockford High School who observes female students being bullied. After learning that her mother created a Riot Girl zine years prior, she's inspired to create her own publication. Vivian doesn't initially reveal herself as Moxie's leading revolutionary, and instead focuses on spreading her messages throughout the school, which ultimately leads to institutional change.
The Moxie main cast is headlined by Robinson, whose on-screen mother is portrayed by a Saturday Night Live alum. The supporting cast features an Oscar winner in Marcia Gay Harden, and the younger sister of actress Katherine Langford, Josephine Langford, has a small role as a cheerleader who admires Vivian's leadership. Here's a cast and character guide for Moxie on Netflix.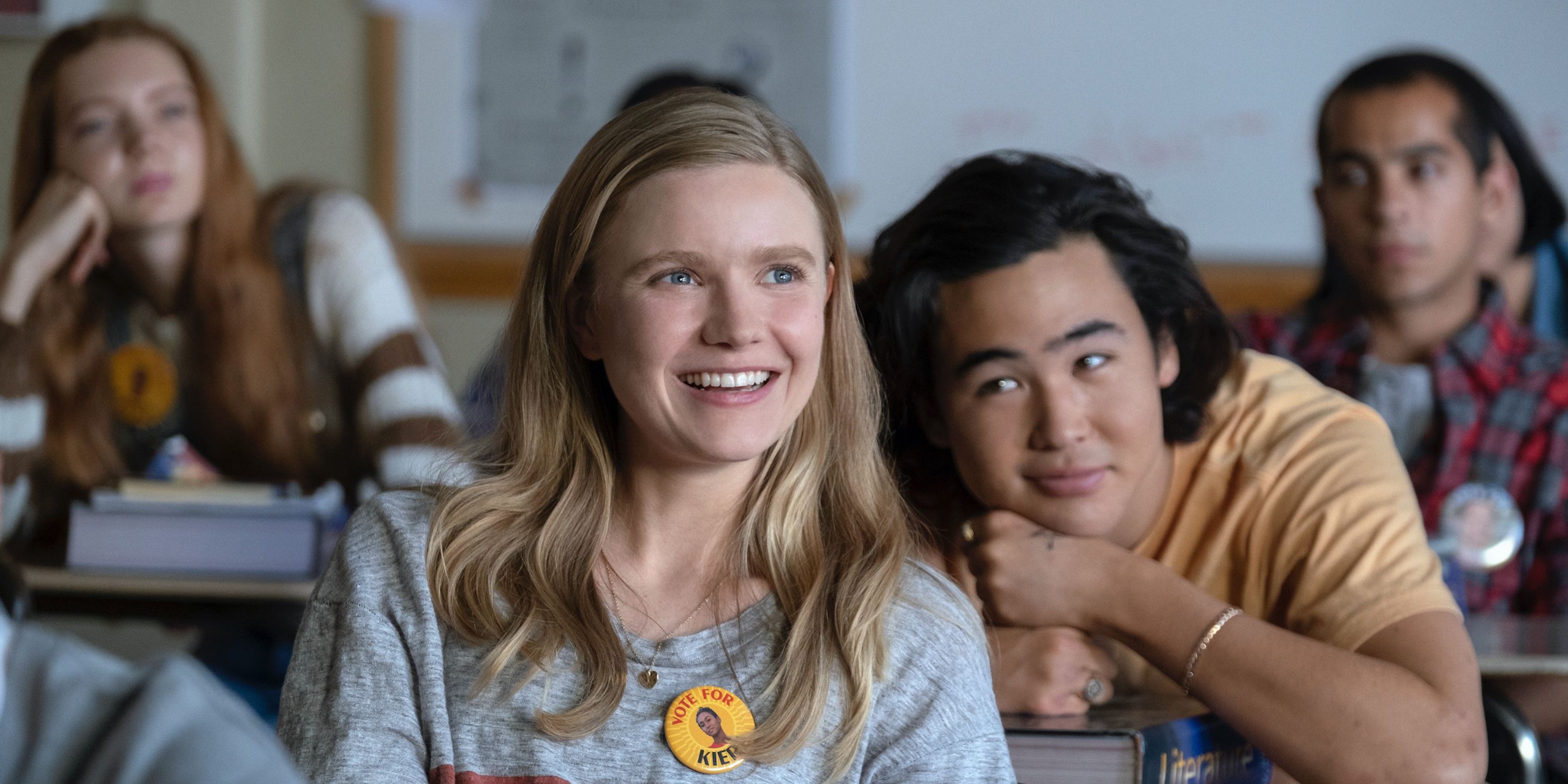 Hadley Robinson leads Moxie's cast as Vivian Carter, a high school junior who secretly creates her own zine called "Moxie." As the publication gains popularity, Vivian develops into a feminist leader. Robinson portrayed Sallie Gardiner Moffat in Little Women and Laurey in I'm Thinking of Ending Things. She's also part of the Utopia main cast as Lily/Charlotte.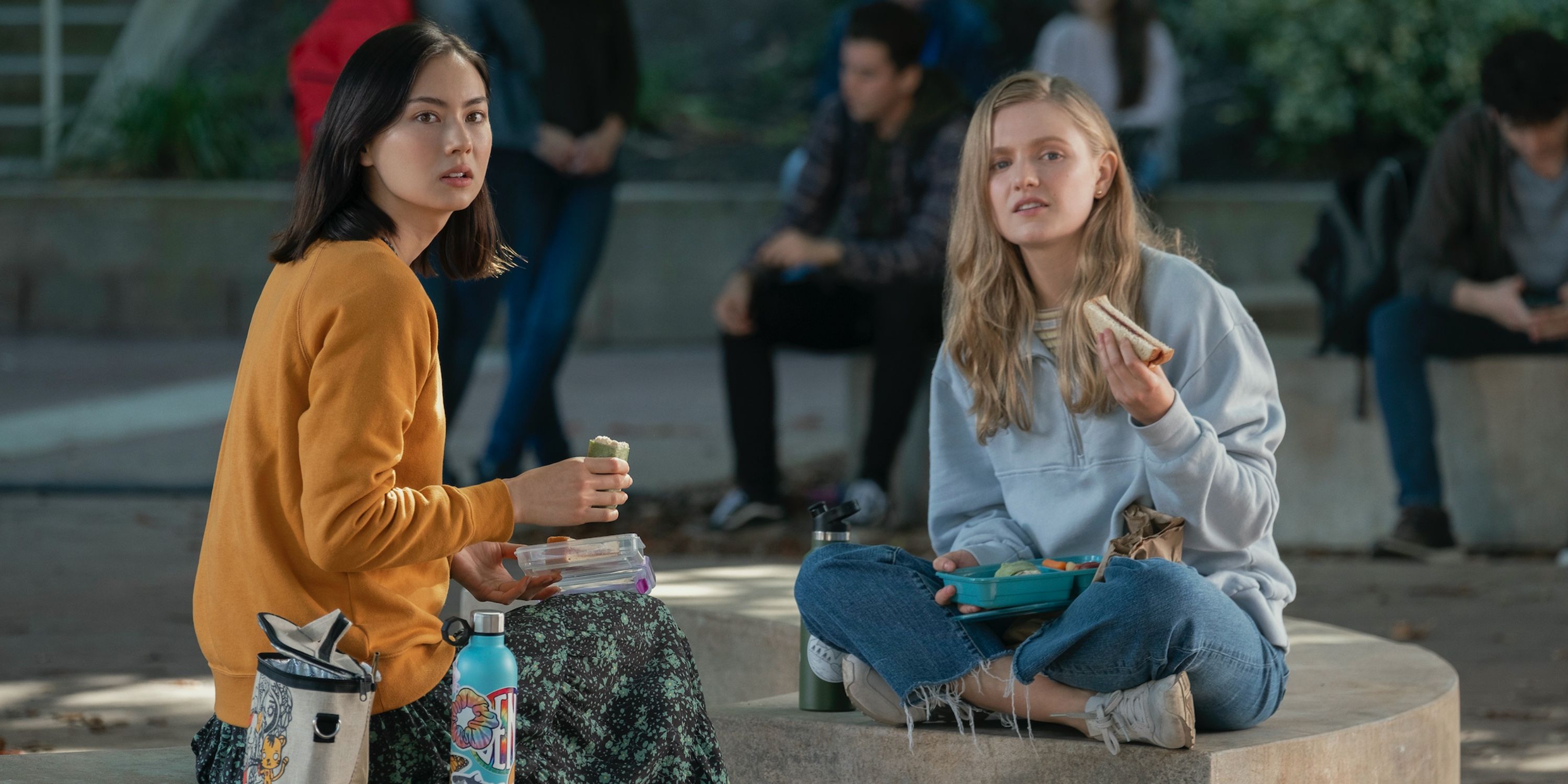 Lauren Tsai portrays Claudia in Moxie, Vivian's Asian-American best friend who wants to attend the University of California, Berkeley. She's less vocal than her peers but has a strong work ethic. Tsai appeared as herself in Terrace House: Aloha State and made her TV acting debut in Legion with a recurring role as Switch. Moxie marks her movie debut.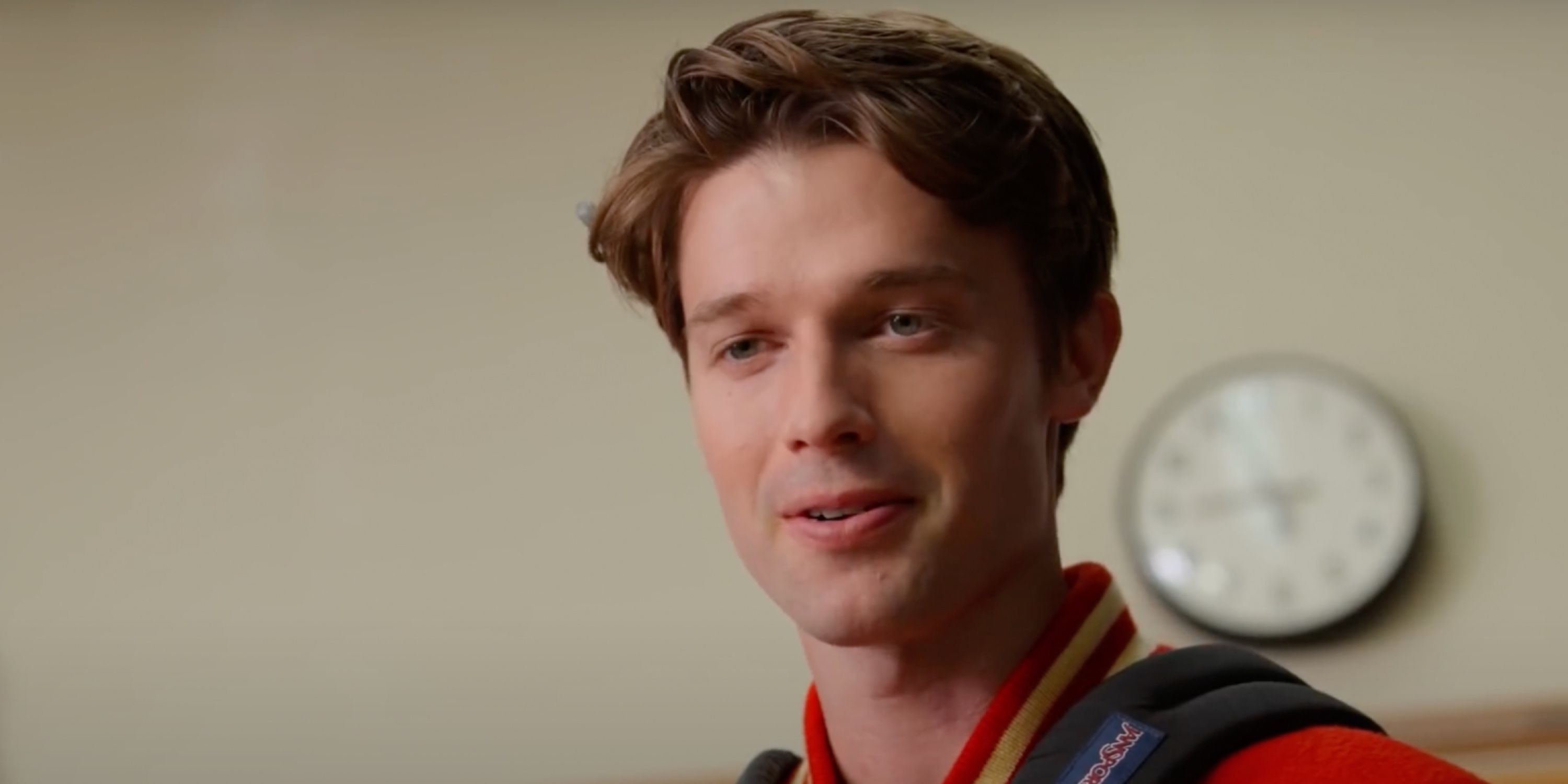 Patrick Schwarzenegger appears among Moxie's cast as Mitchell Wilson, the captain of the football team whose arrogance makes him a prime target for Moxie supporters. Schwarzenegger portrayed Jeff in Scouts Guide to the Zombie Apocalypse and starred as the title character in Daniel Isn't Real. He also portrayed Sergeant Ben Hayhurst in The Long Road Home. Schwarzenegger is the son of Arnold Schwarzenegger and Maria Shriver.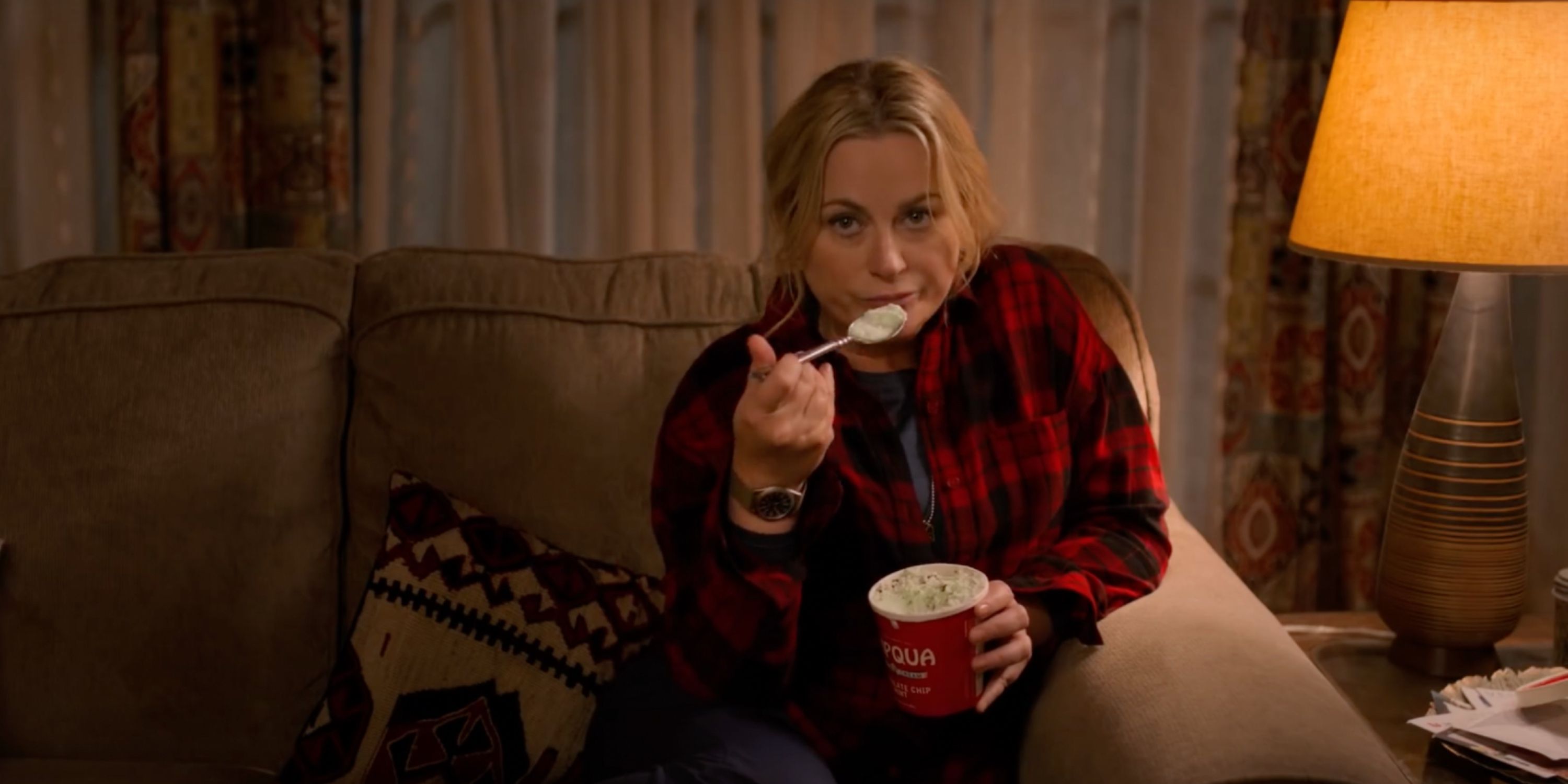 Amy Poehler portrays Lisa Carter, Vivian's single mother who once created her own Riot Girl zine. Poehler was a Saturday Night Live cast member from 2001 to 2008, and co-hosted the Weekend Update segment with Tina Fey. She later starred as Leslie Knope in Parks and Recreation, and also voiced Joy in Inside Out. Poehler made her feature directorial debut with the 2019 Netflix comedy Wine Country.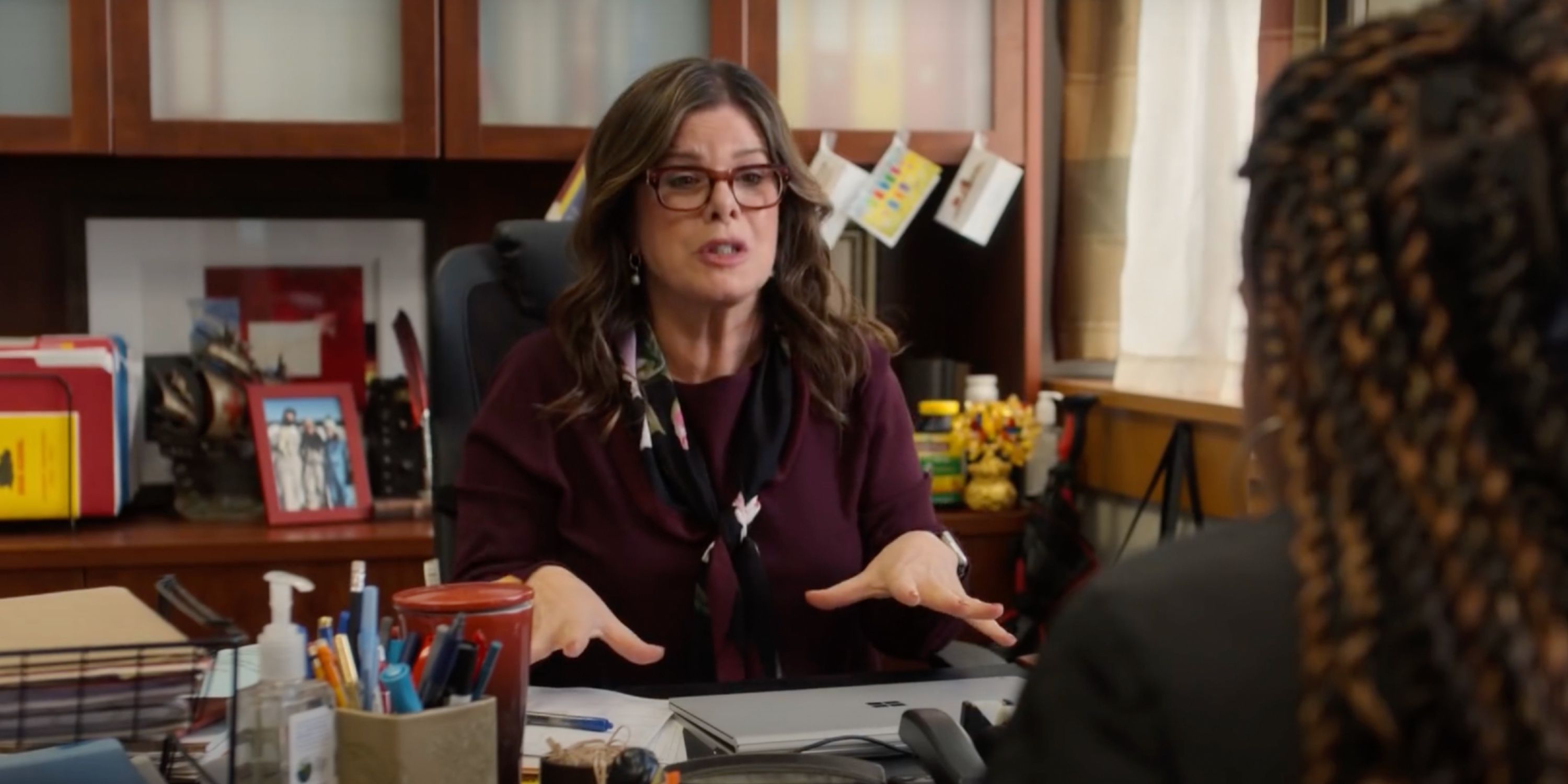 Marcia Gay Harden appears as Marlene Shelly, the strict Rockport High principal who doesn't fully support Moxie's ideas. Marcia Gay Harden won a Best Supporting Actress Oscar for portraying Lee Krasner in Pollock. She also appeared as Celeste Boyle in Mystic River, Mrs. Carmody in The Mist, and Maggie Brener in The Morning Show.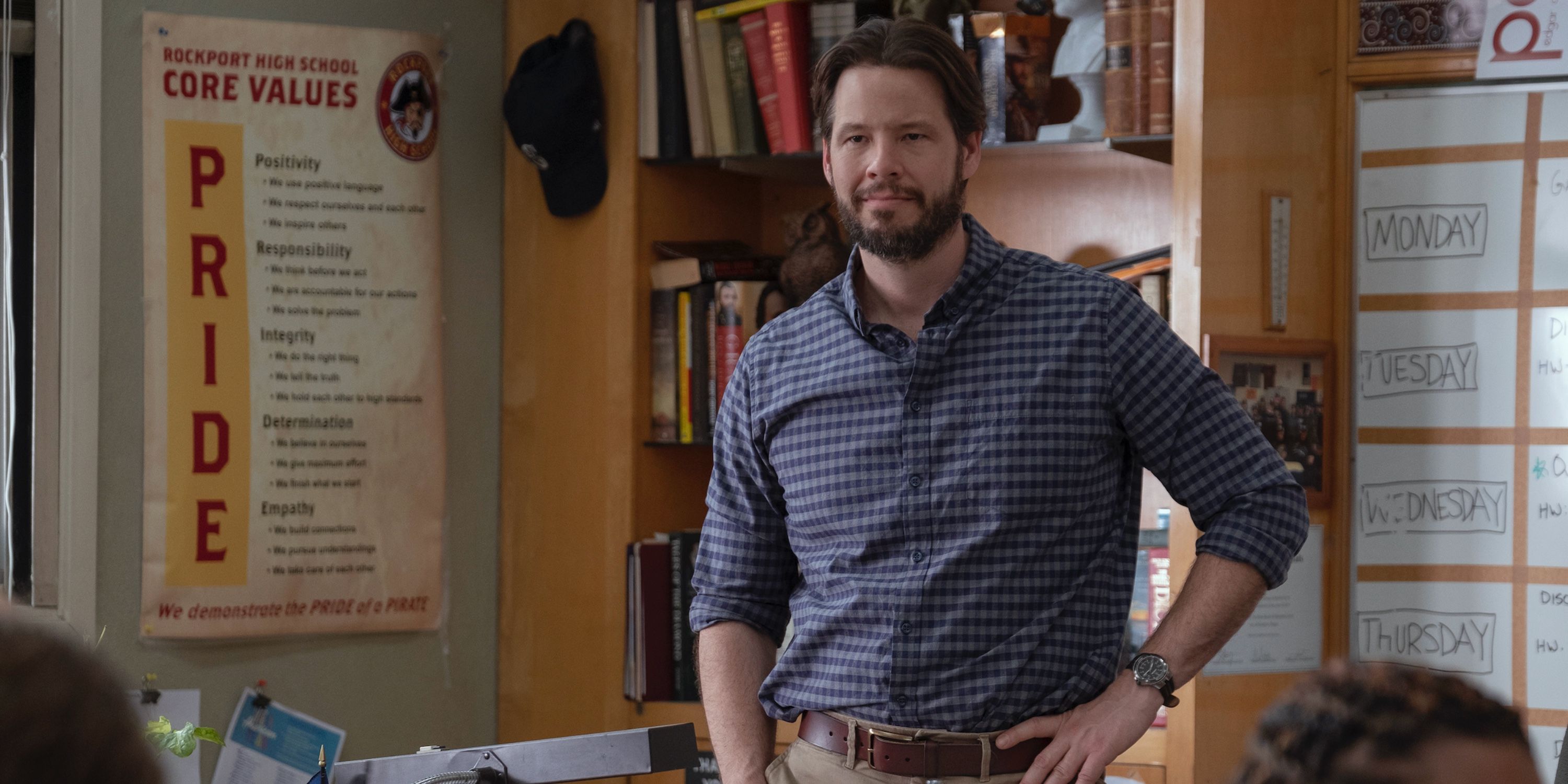 Ike Barinholtz is in Moxie's cast as Mr. Davies, a teacher who enjoys self-deprecating humor and learns more about himself through Moxie. Ike Barinholtz appeared as Morgan Tookers in The Mindy Project and Griggs in Suicide Squad.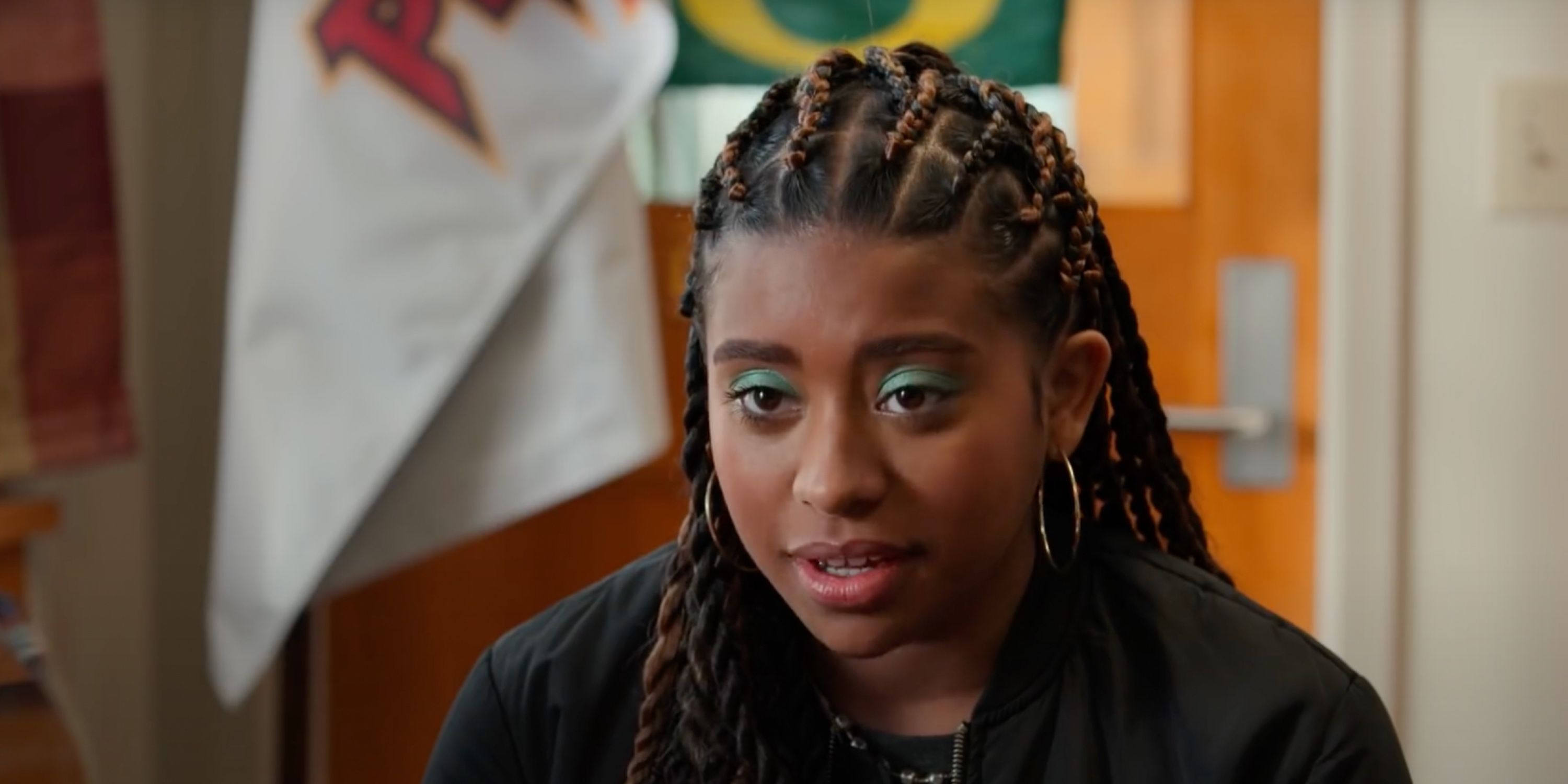 Alycia Pascual-Peña portrays Lucy Hernandez in Moxie, a new student whose experiences inspire Vivian to create Moxie. Alycia Pascual-Peña portrayed Clara in Chase and currently stars as Aisha Garcia in the Saved by the Bell reboot.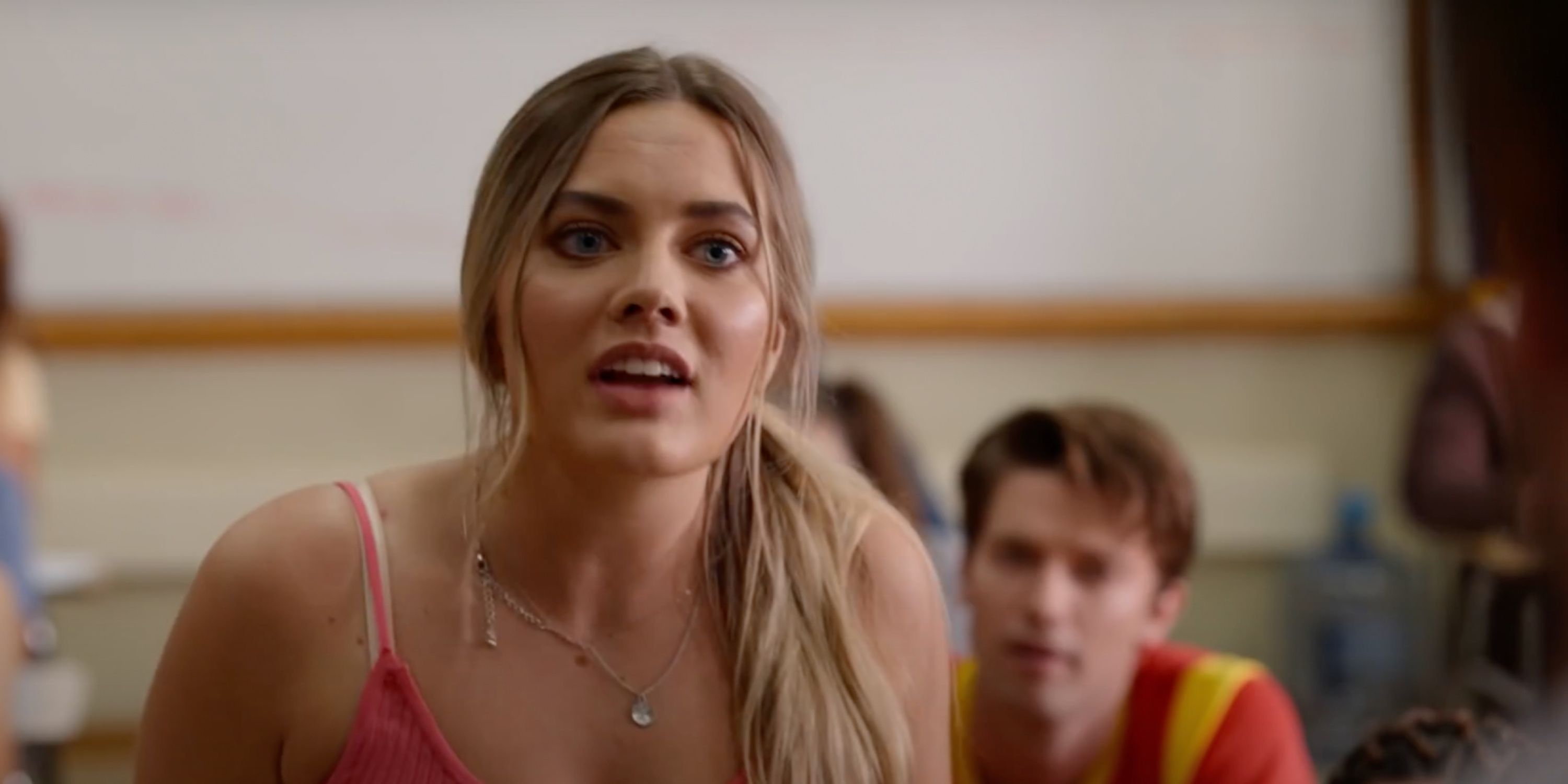 Sabrina Haskett portrays Kaitlynn Price, a student who is asked not to wear tank tops by Principal Shelly. Sabrina Haskett was a contestant in American Idol season 13 and portrayed Darlene in Deidra & Laney Rob a Train. She'll soon headline the TV series Happy Hazel as Hazel Rybicki.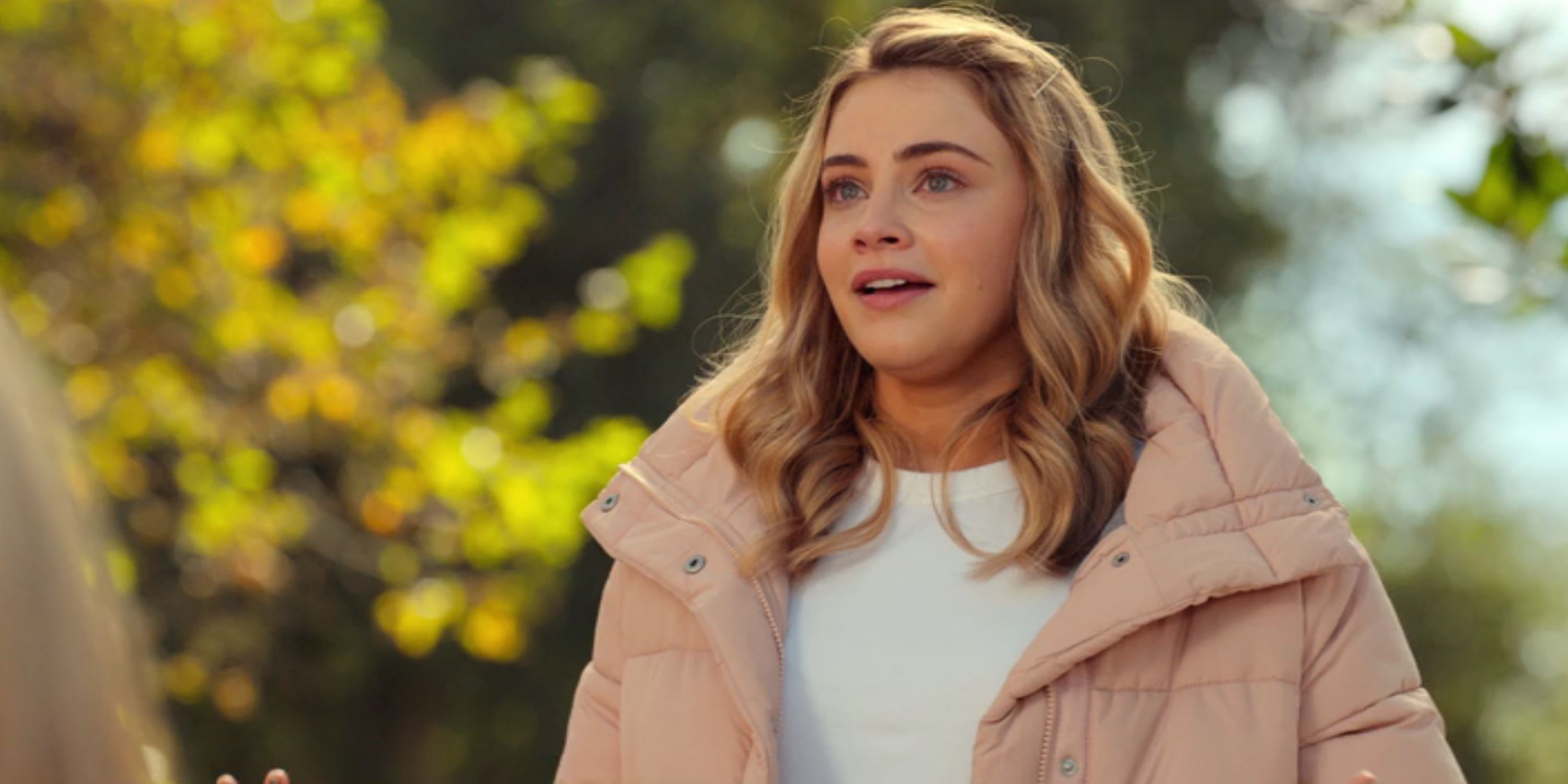 Josephine Langford plays Emma in Moxie, a popular cheerleader and Mitchell's ex-girlfriend who reveals a dark secret. Langford starred as Tessa Young in After and the sequel After We Collided. She also appeared as Claire Singer in Into the Dark season 1 on Hulu.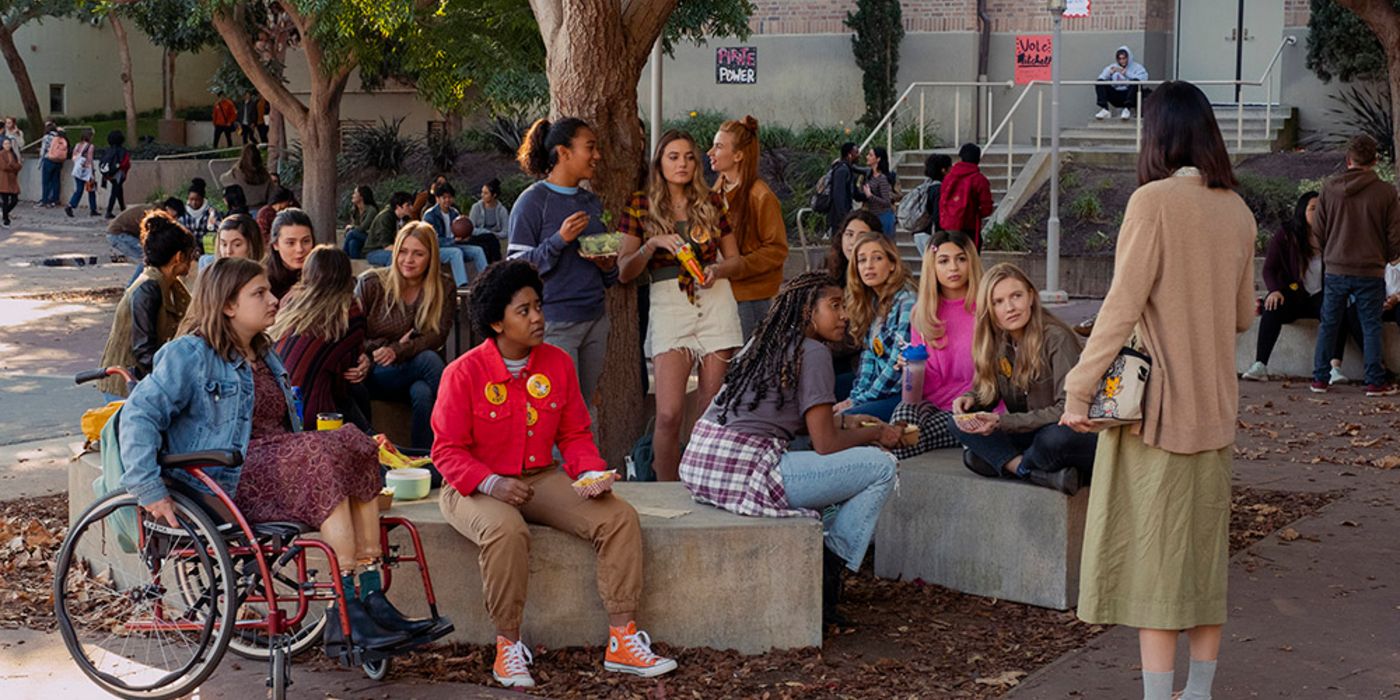 Josie Totah as CJ: A transgender student who wants classmates to use her new name. Josie Totah portrayed Stuart Wooten in Jessie, Myron Muskovitz in Glee, and currently appears as Lexi Haddad-DeFabrizio in the Saved by the Bell reboot.
Clark Gregg as John: Lisa's love interest who is described as "the chives guy" by Vivian. Clark Gregg is best known for portraying Agent Phil Coulson in Agents of S.H.I.E.L.D. and the MCU. He also appeared as Richard Campbell in The New Adventures of Old Christine.
Sydney Park as Kiera Pascal: The captain of the soccer team. Sydney Park portrayed Winter in Santa Clarita Diet, Caitlin Lewis in Pretty Little Liars: The Perfectionists, and Cyndie in The Walking Dead.
Nico Hiraga as Seth Acosta: Vivian's love interest who discovers that she created Moxie. Nico Hiraga portrayed himself in Ballers and Tanner in Booksmart.
Moxie released in March 2021 on Netflix.