Monster Jam Steel Titans 2 Review: An Over The Top Simulation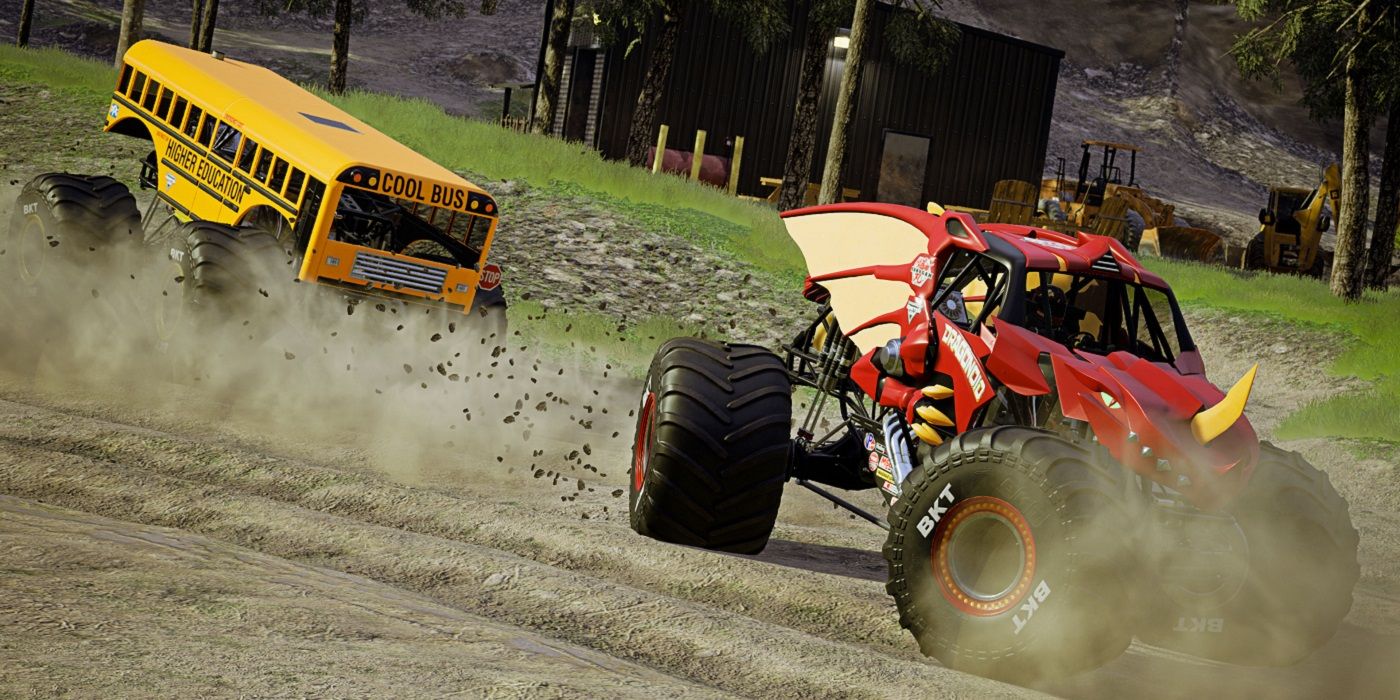 Monster truck video games have a tall task, attempting to translate the over-the-top vehicular action that characterizes the events to game consoles while preserving the chaos that makes them so fun. Most recently, developer Rainbow Studios brought its racing experience to the table with Monster Jam Steel Titans 2. While it's likely the best gaming translation of monster truck events available, there's still something missing to really push it into fourth gear.
When first starting Monster Jam Steel Titans 2, players load into an open-world playground that's built for the game's gargantuan trucks. It's a setup that will be familiar to any fans of Rainbow Studios' MX vs ATV All Out, letting players choose between cruising around in a vehicle of their choice and loading into a more structured event. Either way, Steel Titans 2 serves up authentic monster trucking with an interesting control scheme.
In a move seemingly designed only to facilitate massive donuts and other tricks, players can control both the front and back wheels of their trucks simultaneously via dual analog sticks. This one choice sets up a surprisingly intricate control scheme where trucks can maneuver around the track swiftly despite their size. Of course, players will likely find themselves flipping all over the place at first, and there is an option for more traditional controls, but this option really makes the game into something beyond the standard racer.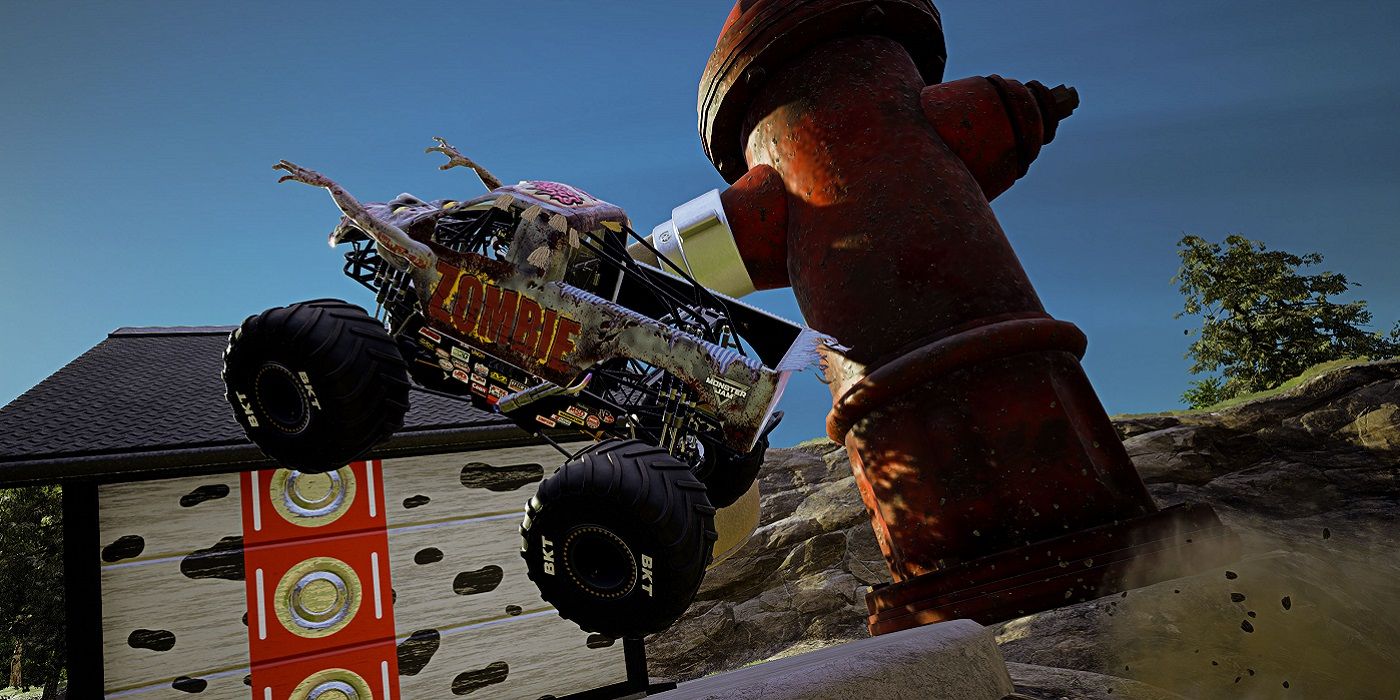 Speaking of, racing is only one part of the equation here. Steel Titans 2 ports over every event fans know from the Monster Jam circuit. From freestyle runs through an arena to two-wheel trick trials, they're all here. There are also head-to-head tournament races in the arenas and checkpoint races outside in patches of the open world. Most of these game types port over straight from the original Steel Titans, which can make this game feel like an iterative sports game in the same vein as 2K's yearly WWE games.
The only big addition in this iteration is an online multiplayer mode. The prospect of roaming around the open world and chatting with like-minded monster truck aficionados is enticing, and the mode also offers most of the events from the main game right off the back. It's unclear if this type of game will attract a lasting online audience, but the lack of massive player counts means that players should be able to enjoy the mode for a good while after release.
Monster Jam Steel Titans 2 probably leans too far into the simulation side of things to really appeal to those who just want a racing experience. Players will enjoy spinning donuts and catching big air when they first start, but many of the arena events come off as repetitive for anyone unfamiliar with the various arenas, trucks, and rulesets the game is perfectly emulating. However, for fans of the circuit, the addition of online mode makes Steel Titans 2 the first game about monster trucks to really capture every intricacy of the sport. It's been a long road since Monster Jam: Maximum Destruction, and it feels sweet to hit the finish line.
Monster Jam Steel Titans 2 will release on March 2 on PC, PlayStation 4, Xbox One, and Nintendo Switch. An Xbox One copy of the game was provided to Screen Rant for the purposes of this review.