Modern Family: Mitch & Haley's 10 Best Friendship Moments, Ranked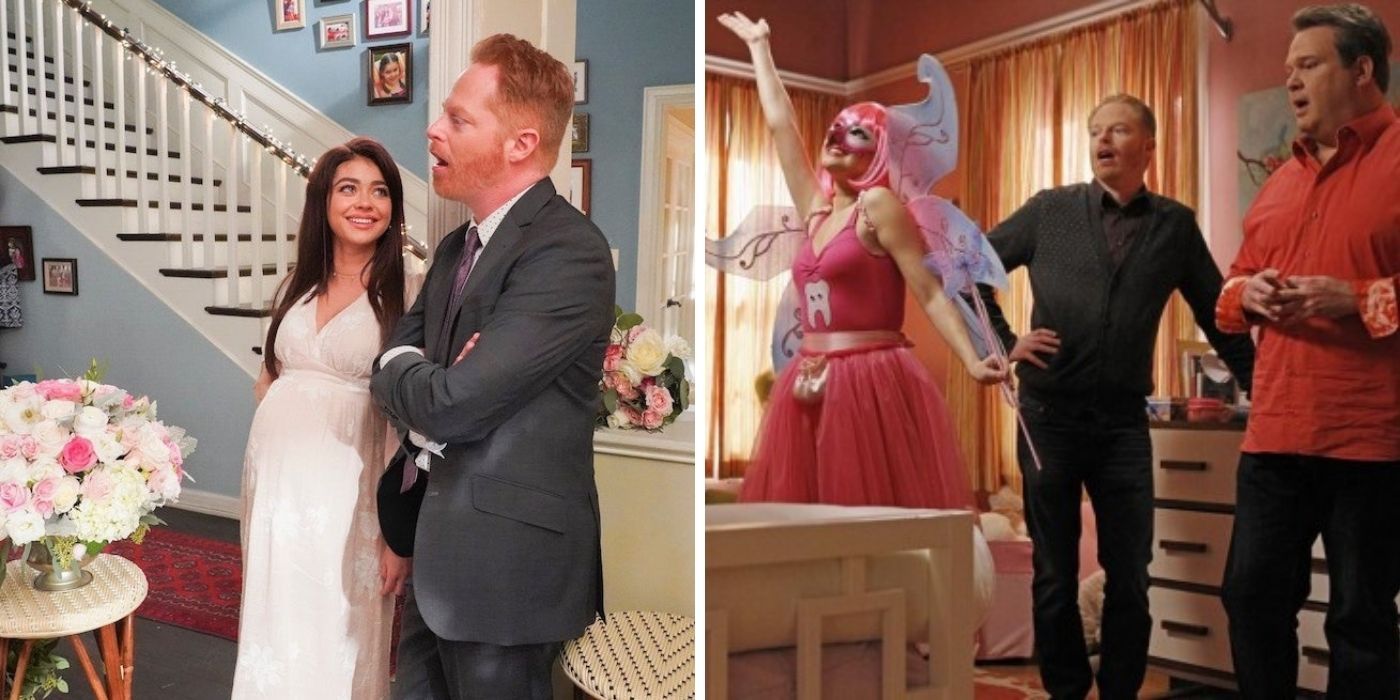 When Haley Dunphy was growing up on Modern Family, she loathed telling her parents about her life and would rather spend time with her friends than hang out with her family. The older Haley got, however, there were two people whom she started relying on more and more when it came to her personal life: Mitch and Cam. With Mitch being a better secret-keeper, Haley treated him as a best friend.
There was a level of trust and respect between them that wasn't had with others in the family. Alex and Luke weren't as close with Mitchell as Haley was, and he became a cool parental figure in her life. Seeing as Haley became a parent in the final two seasons, Mitch and Haley had even more in common than they did before. In fact, most of their moments together on Modern Family are severely underrated.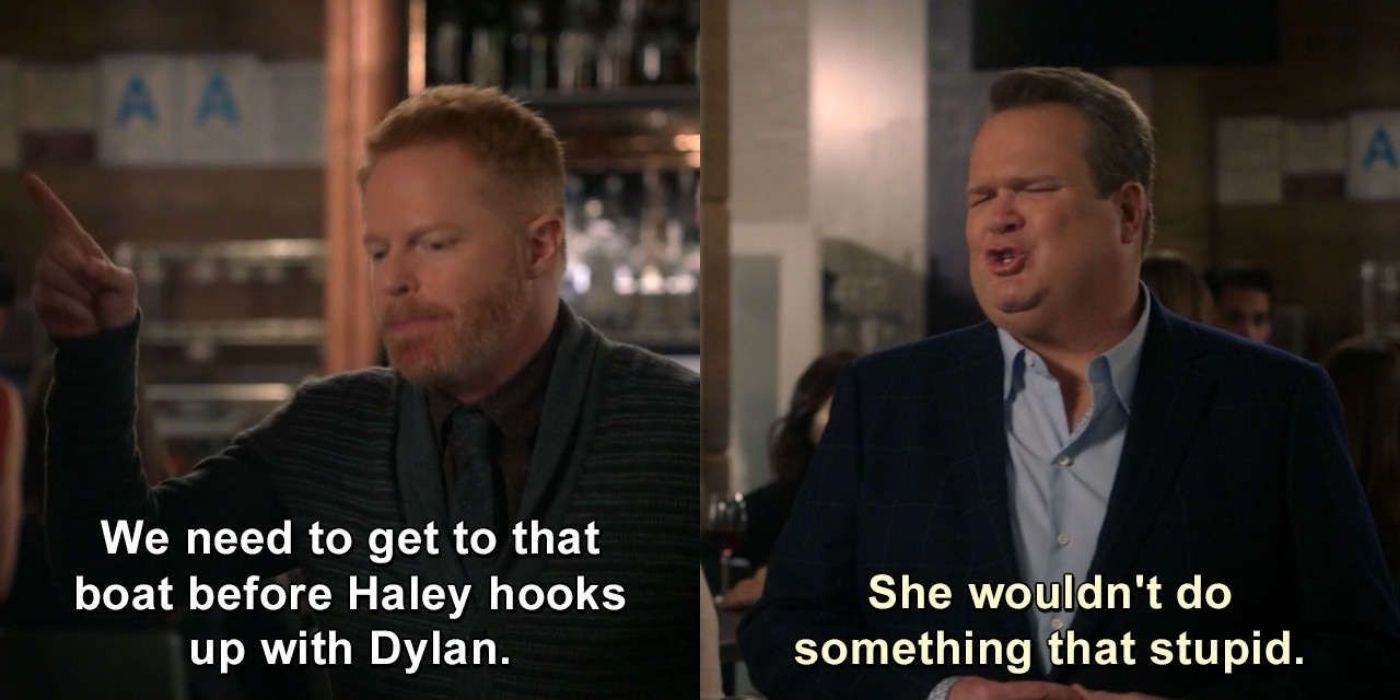 In "Do You Believe in Magic," Mitch and Cam's Valentine's Day plans are ruined when their best party friend, Sal, bombarded their day. Haley ended up joining the trio for a day of day-drinking and lunch but it went sour fast. Sal got too drunk and Haley saw her boyfriend on a date with another woman. Mitch spent the entire day trying to protect Haley and get her away from the chaos that was Sal.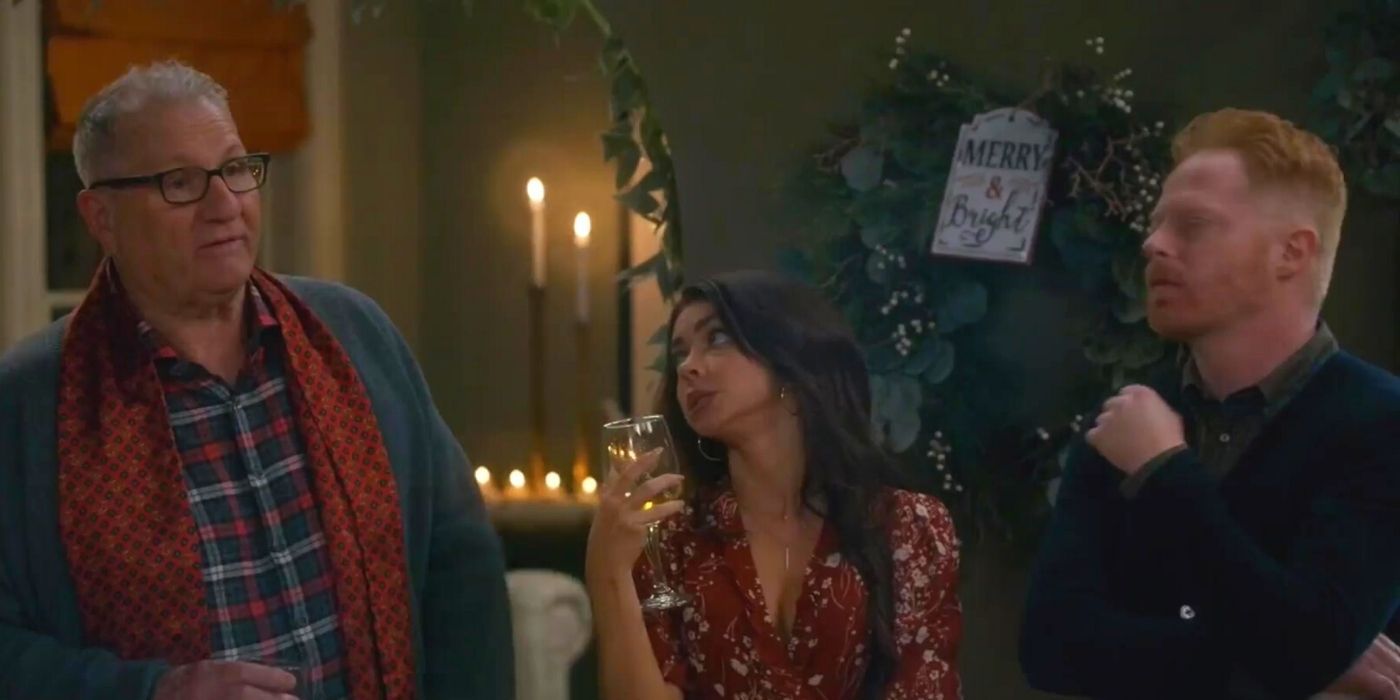 In the 11th season, it's Christmastime and the family was getting ready for a spirited dinner at Mitch and Cam's. Mitchell confided to Haley that Cam was going to Missouri for the holidays and said that he didn't have to go with him for once.
Haley reminded Mitchell how unlike Cam that was and that something sounded fishy. The two began digging and Haley was right — Cam wasn't just going home to see his family. He was going home for a coaching interview.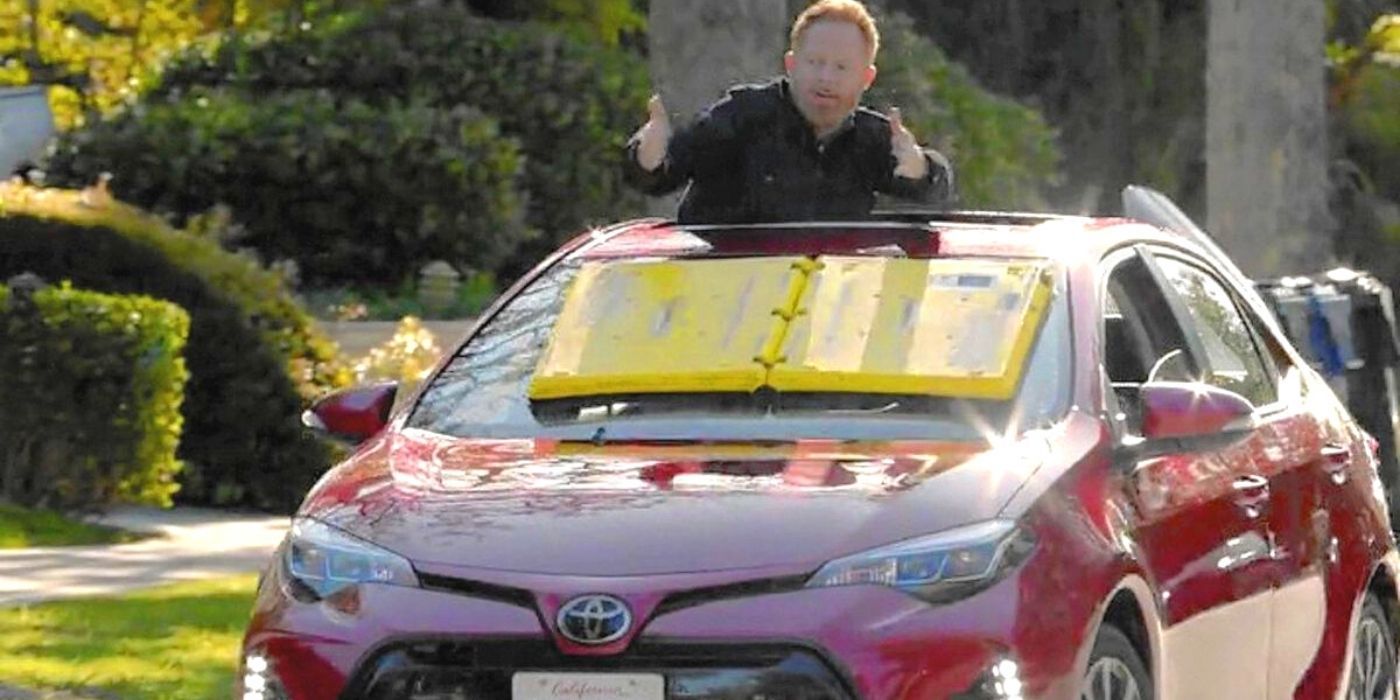 Haley has a longstanding confrontation with the law. She went through a phase where she got parking ticket after parking ticket and never paid them on time. Her dad was even arrested when Haley refused to pay them.
Eventually, they added a protective shield to Haley's windshield, which was supposed to prohibit her from driving until she paid off her fines. Haley didn't want her mom to see the shield on her car so with a little help from Mitchell, Haley drove the car blind as Mitchell acted as her eyes to find another parking spot.