MLB The Show 21 Brings Improvements For March To October Game Mode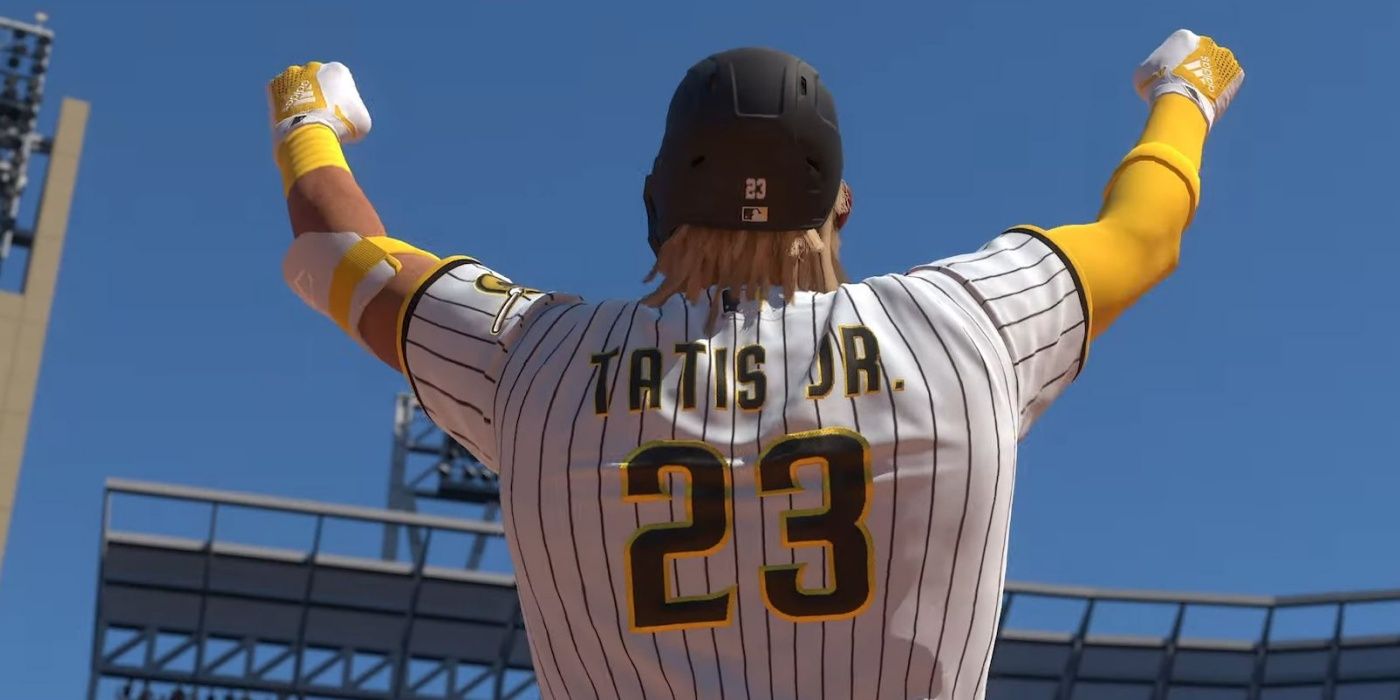 March to October mode is returning for MLB The Show 21, bringing with it truncated seasons and a few noteworthy improvements. Developer San Diego Studio and Sony unveiled this year's entry earlier in the month, a little later than the usual roll out. There's not just one audience the companies have to cater to this time around, however. For the first time in the franchise's 15-year history, MLB The Show 21 is hitting PlayStation and Xbox.
The announcement of MLB The Show's switch to multiplatform releases originally made the rounds in December 2019. At the time, a joint statement from the MLB and SIE indicated the change had something to do with Sony's ability to maintain rights to the license. A clear cut answer for the exclusivity shift remains under wraps for the time being, however. But it's obvious everyone wins in this scenario. Xbox fans finally get access to the premiere baseball game, while Sony as publisher rakes in even more dough from its best-selling sports franchise. Evidently, details about the new entry are rolling out piecemeal for now, with a recent trailer showcasing MLB The Show 21's customizable playstyles.
Yet another video about the upcoming release is available for fans to pour over, and, like the last, it stars puppet versions of cover athlete Fernando Tatis Jr. and Coach. The quick video from PlayStation outlines what players can expect from March to October, the mode that significantly shortens the length of time it takes to go from regular season to postseason games. Improvements to the player logic system have been implemented, for example, meaning users will have even more control over their roster. In addition, the March to October postseason will constantly beef up the intensity. And "fast-track episodes" should allow players to speed up the development of prospects in Minor League games, which will increase their preparedness for the road to postseason.
March to October is a mode that seems rather hit or miss for most MLB The Show fans. There are those who love it, while others probably wouldn't mind its absence. Whether or not the above changes will make the usually stellar baseball game even more appealing to fans remains to be seen.
Sony's annual sports title will hit stores in April, right before a rush of new releases takes over in May. Most notably, the likes of Resident Evil Village, Mass Effect: Legendary Edition, Deathloop, and Biomutant are all stated to launch within a period of three weeks. No doubt the usually packed fall months will prove just as saturated with game releases.
MLB The Show 21 will launch on April 20 for the PS4, PS5, Xbox One, and Xbox Series X|S platforms.
Source: PlayStation