Minecraft Community Build Recreates Greendale's Library & Study Room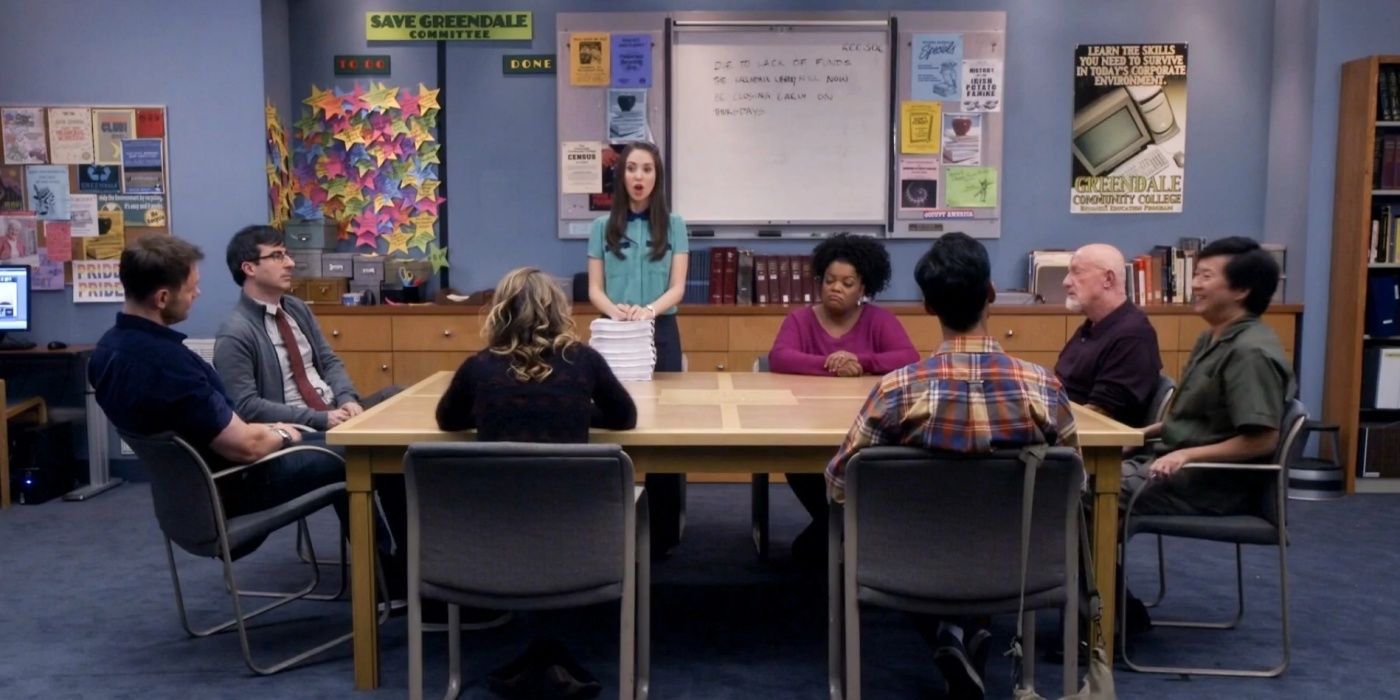 One Minecraft player has devoted their time and efforts into recreating Greendale's library and study room from the hit TV show Community. As has been shown countless times, Minecraft players are incredibly creative, one person even managed to recently recreate Minecraft inside of, well, Minecraft.
The sandbox game may have started out as a small indie project, but its growth into a media phenomenon has left an indelible mark on gaming as a whole. Last year saw the franchise balloon further, thanks to the launch of Minecraft Dungeons – a dungeon crawling experience that's making waves in its own right across various platforms. But make no mistake, the base version of Minecraft isn't going anywhere anytime soon. While there are players recreating iconic imagery from pop culture, modders have taken it upon themselves to continuously liven up the experience with new features and mechanics. Notably, one modder is presently working on Smart Hole Filler, a mod that will allow players to fill holes, caves, and other gaps instantly.
Reddit user battered-fish is presently working on recreating Community's Greendale in Minecraft. At present, their focus is centered on fine-tuning the library and its interior spaces. The player shared a quick walkthrough of the work-in-progress construct on the Community subreddit in hopes of gathering more information for the sake of accuracy. Everything on display in the walkthrough video, which runs just over a minute long, is remarkably impressive. And the response from the show's dedicated subreddit has been nothing short of positive and supportive.
Clearly, battered-fish is on the right track. Fan creations are always a labor of love, and the detail on display here indicates this particular project is no exception. Community fans are bound to get a kick out of seeing an iconic locale from their favorite show reconstructed with Minecraft's pixelated graphics. Meanwhile, Minecraft players can look to yet another incredible example of what's possible within the game's impressive tools and mechanics.
The title's toolset should become more robust in the coming months, once developer Mojang deploys the long-awaited Cliffs and Caves update. Set to arrive by the middle of this year, the next update will add in new cave biomes, brand-new mobs like the Warden and the Goat, as well as revamped cave and mountain generation.
Minecraft is available to play across Nintendo, PC, PlayStation, Xbox, Android, and iOS.
Source: battered-fish