Minari Review: Steven Yeun Leads This Wonderfully Authentic Family Drama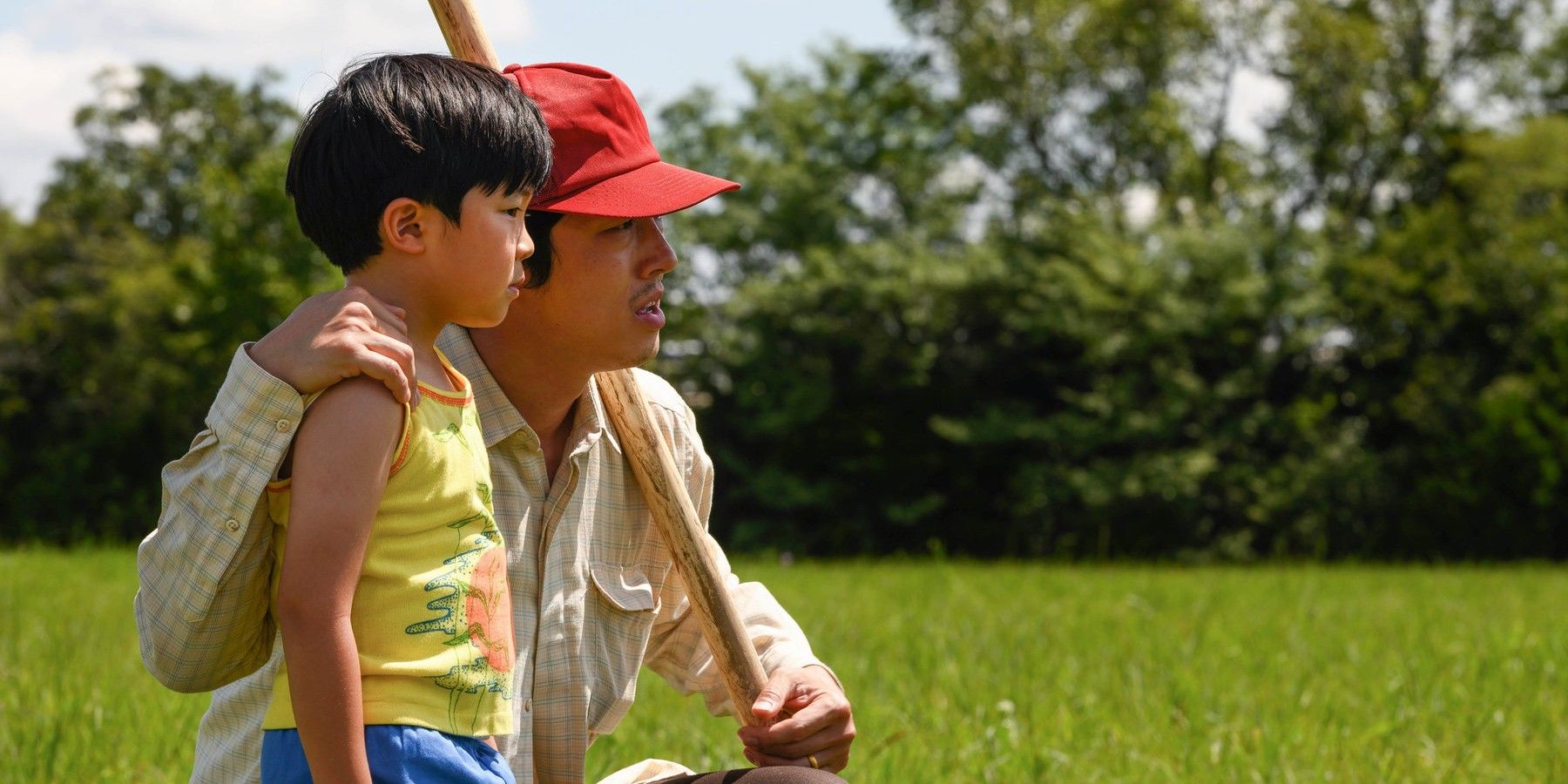 The best movies are ones that feel lived-in; the characters feel real, their experiences authentic. Family dramas will often strive to reach this level of realness, but too often they resort to stereotypes and melodrama. Thankfully, Lee Isaac Chung's awards hopeful Minari avoids that typical trap with great success. Inspired by Chung's own childhood, Minari tells a classic immigrant story while managing to sidestep certain plot points that might be expected of a movie like this. To be sure, there are elements that feel familiar, but they do nothing to lessen the film's overall impact. It's been said many times already, but Minari is sure to make a dent in the ongoing awards season. Anchored by a poignant story and wonderful performances from the ensemble cast, Minari is an excellent addition to the domestic drama genre.
Minari begins with a reluctant move: Patriarch Jacob Yi (Steven Yeun) has dreams of owning his own classic American farm, so he uproots his Korean family from their home in California and brings them to the middle of nowhere in Arkansas. His wife Monica (Yeri Han) disapproves of this right from the start, particularly when they arrive at their rundown mobile home, which stands all alone in a large field. Monica has many concerns; Jacob has none. As he attempts to bring his agricultural dreams to life, Monica's mother Soon-ja (Yuh-jung Youn) moves from Korea to be with them, putting her at strange odds with grandson David (Alan S. Kim).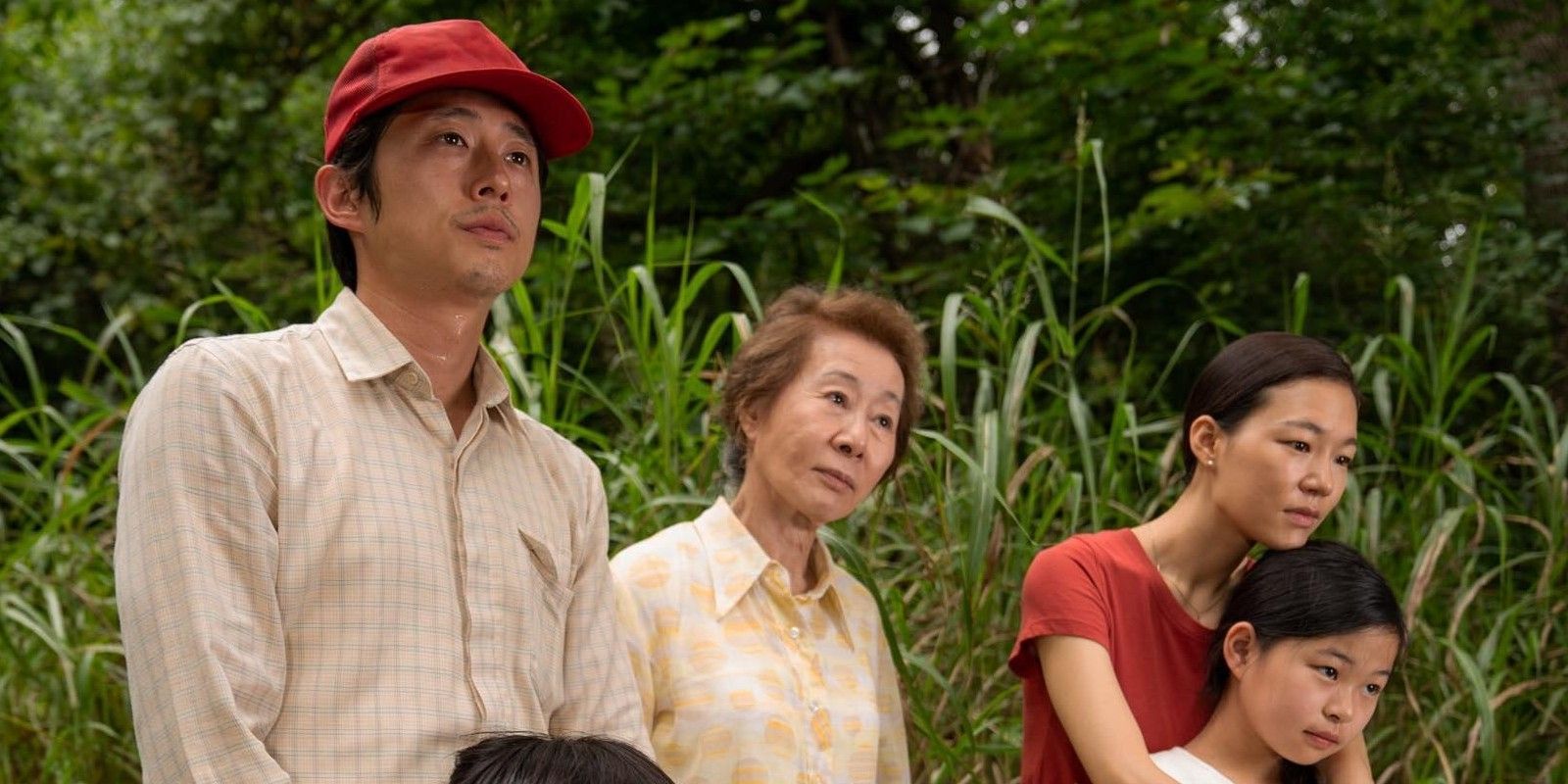 Much of Minari is viewed through David's eyes, though every family member gets their chance to shine. Chung also wrote the script and he crafts a loving story that manages to avoid stereotypes and melodrama. Going into Minari, it's easy to believe one knows which standard dramatic moments will arise, particularly when elements like David's weak heart is introduced. However, Chung resists the urge to dig into a good number of them, leaving only a story that genuinely feels like real life behind. This isn't a soap opera, or a showy tale of domestic woes (like, for example, fellow awards contender Hillbilly Elegy). It's something far more poignant and authentic.
Further aiding this affecting tale is the cast. Yeun might be best known for his work in The Walking Dead, but he truly shines in this understated performance of a father who struggles to find the balance between providing for his family and chasing his own dreams. A part like this could descend into caricature with someone else, but Yeun keeps Jacob a sympathetic figure, even as the audience might begin to question his actions. The other standout is Youn as displaced grandmother Soon-ja, who remains cheery about her surroundings even after she moves from Korea to the United States. Her relationship with David, the grandchild she's never met, is ultimately the beating heart of Minari, as the two slowly feel each other out before growing closer (with more resistance coming from David, who wants an American grandmother). Really, though, the whole cast is excellent, including Han, Kim, and Noel Cho as daughter Anne.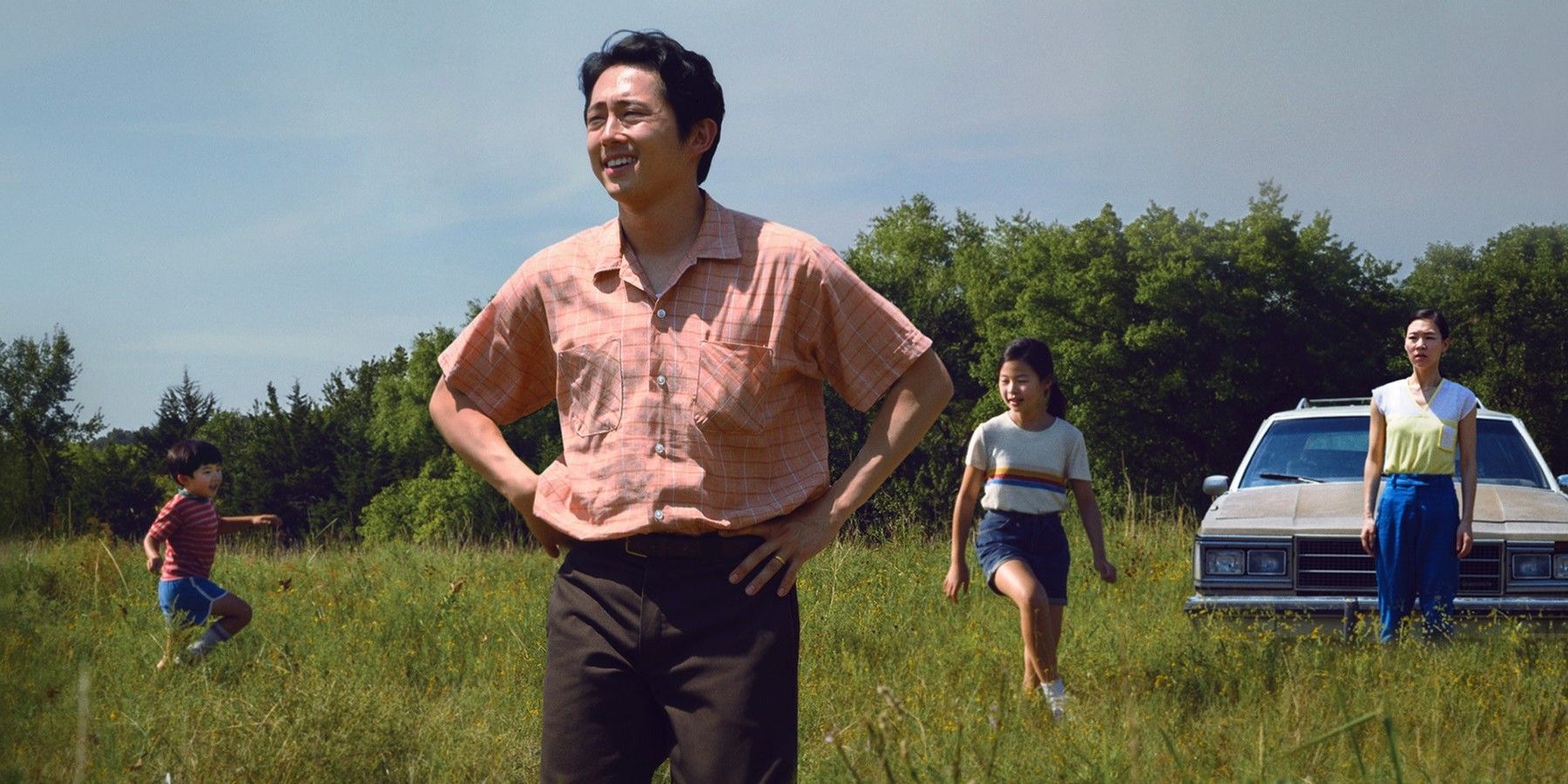 There are little touches throughout Minari that make it a subtle, but no less impactful film. From Soon-ja's makeshift minari garden out in the creek (which seems to hold a clever little metaphor) to Monica's quiet search for pieces of their culture in the unfamiliar terrain of Arkansas, it's clear Chung has put a great deal of thought into every piece of this movie. Yong Ok Lee's production design grounds the family's surroundings, while Lachlan Milne's cinematography keeps the audience close to the Yis, almost as if they are a part of their struggles, too. Because in the end, it's easy to resonate with their highs, lows, and everything in between. Minari is being lauded (rightfully so) as an important immigrant story. But, more than anything, it's a very human tale that deserves to be told.
On the surface, Minari might seem like a very familiar movie. However, thanks to Chung's careful hand, it's something far more special. By not giving into what might be expected from a typical immigrant story, Chung has given the material space to breathe on its own, creating a space that can be appreciated by all kinds of people. The cast shines, the story hits home, and Minari stands as a winner.
Minari debuts in theaters on Friday, February 12, 2021 and on VOD on Friday, February 26. It is 115 minutes long and rated PG-13 for some thematic elements and a rude gesture.
Let us know your thoughts on the film in the comments!