Masked Singer Season 5: Fox Releases Russian Doll Singing 'Shallow', Shocks Fans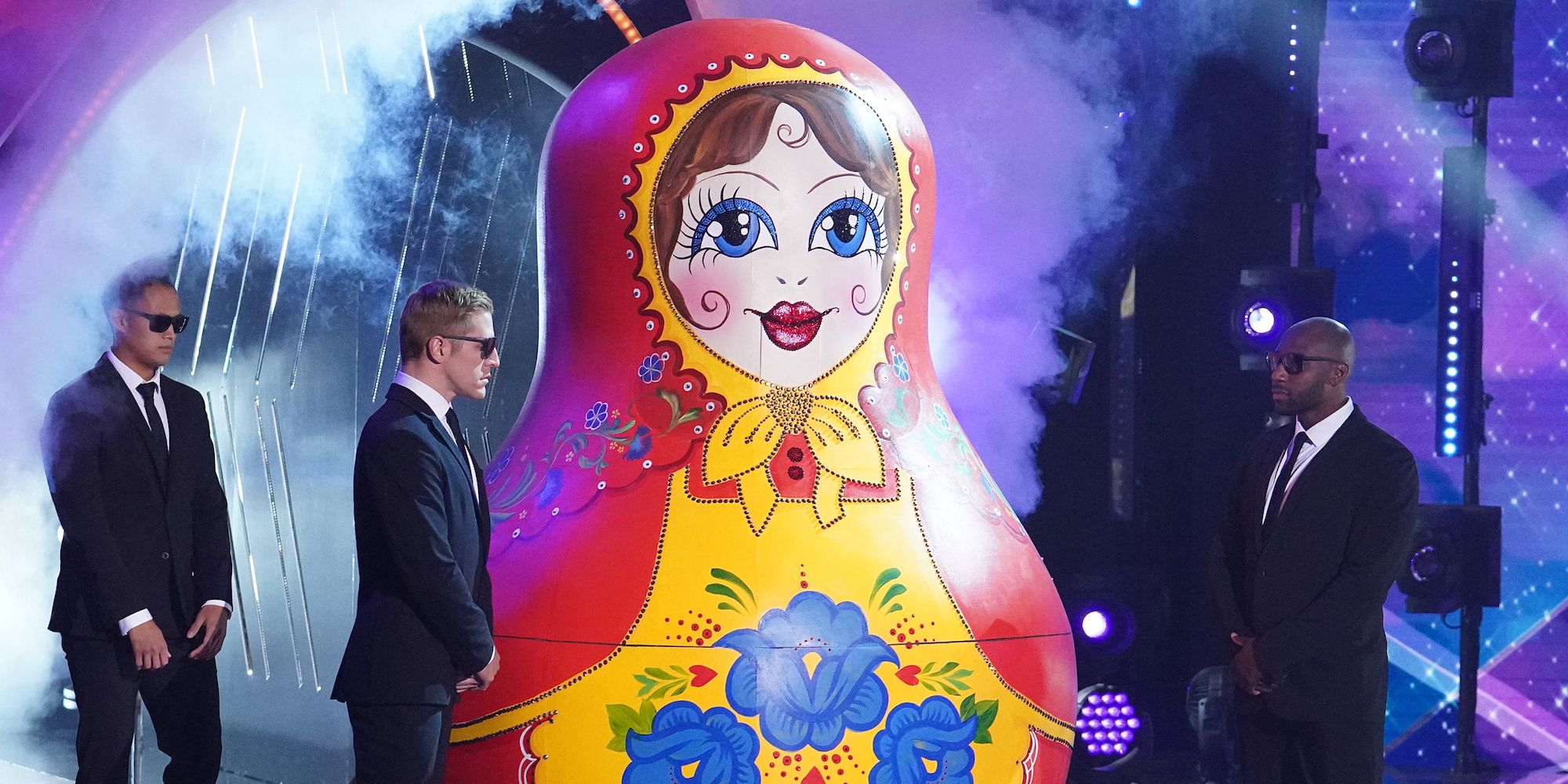 While fans have a little over a week to go for the first episode of The Masked Singer season 5, they can catch the first performance of one of this season's most intriguing costumes now. While the design of Russian Doll does a great job of hiding the celebrity inside, fans will be shocked to find out it may not be at all what they are expecting. In a rare move, Fox has released the first performance of the mysterious costume for fans to check out.
This is just one more shocking reveal for fans of the show in a season full of them. The highly anticipated return of the mega hit reality singing show has brought with it news of a temporary new host, a huge twist, and some seriously big stars joining the show. Host Nick Cannon has been briefly sidelined, leaving comedian Niecy Nash to kick off the season. For the first time in season 5, fans will be treated to wild card contestants who jump in during a special wild card round at the end of each episode hoping to win their way into the competition.
Fans who just today learned that the Fox Super 6 app will be adding The Masked Singer are already scrambling to get any clues in advance of the first episode to help guide their predictions. Viewers who download the app will be able to cast predictions on six questions in advance of the episode hoping to win a piece of the $20,000 in prizes to be awarded weekly. While usually, clues are scarce before the premiere, this time Fox has given a huge break to the home sleuths in the form of this leaked first performance of Russian Doll:
Fans are shocked that this seems to reveal that Russian Doll could be the show's second duo. The duo, which sounds like two male voices, also clearly shows how high the bar is set from week one. During the first week, fans will get to see not only Russian Doll but also Grandpa Monster, Chameleon, Phoenix, and Black Swan. Russian Doll's performance won't be the only surprise of the night since we know the five contestants will be joined by the first wildcard singer of the season.
With even more than just bragging rights at stake this season, fans are sure to take their investigative skills to the next level. Viewers have been known to go to extremes, including reversing the voice modulation used to disguise the contestants' voices. Connecting the clues to each contestant will be a lot more important now that there is prize money up for grabs. With this video, the game is officially afoot. Let the guessing begin.
The Masked Singer premieres March 10 at 8pm EST on Fox.