Marvel's Infinity Stones Are Returning in New Comic Event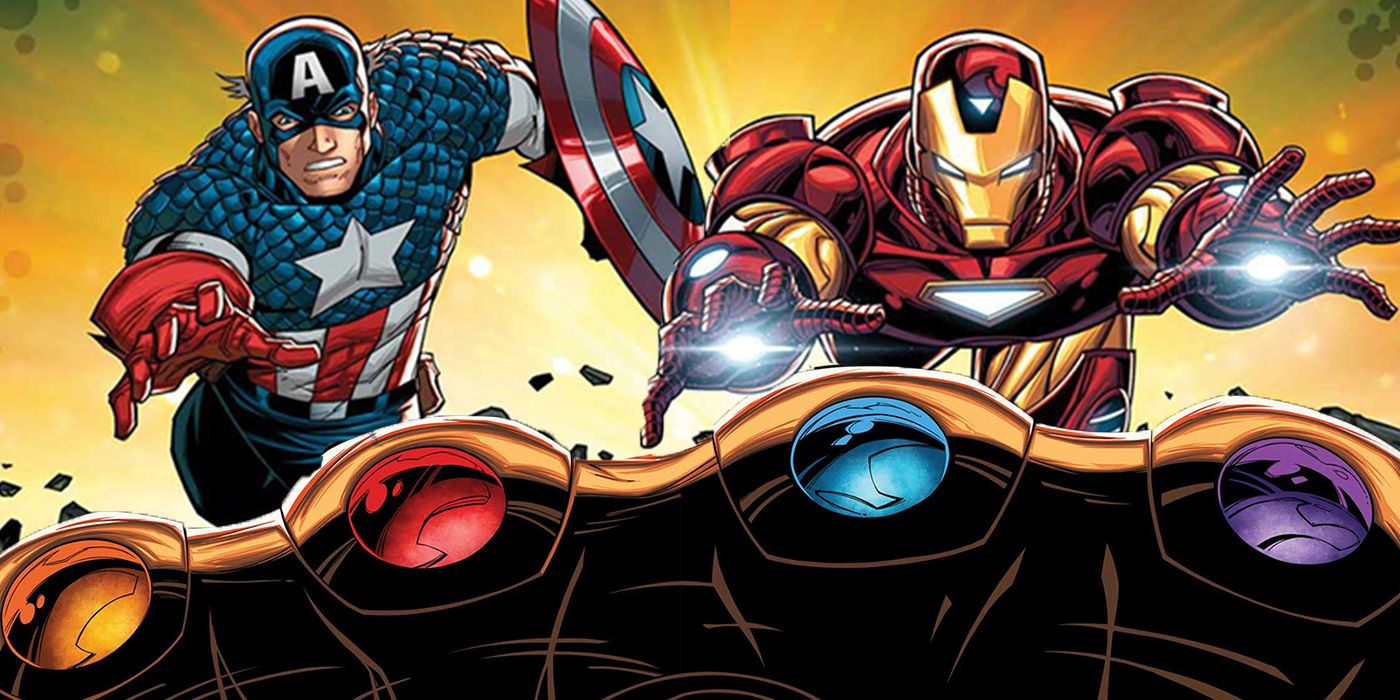 The Infinity Stones are returning to the pages of Marvel Comics in a big way, as a new comic event will explain where the powerful gems have been and how they will make their way back into the universe. On Tuesday, Marvel revealed that the Infinite Destinies event will take place over eight different annuals and will wrap up with Infinite Score, a "game-changing arc" featuring the Black Cat.
Marvel's Infinity Stones have long played a key part in multiple epic events and storylines. The most powerful gems in the universe have the ability to control and rewrite time, space, and reality, giving the user of all six stones (or even just one) an inconceivable amount of power. The upcoming saga will see the return of the Infinity Stones, which have been scattered across the galaxy and have been slowly teased over the last year or so. Marvel has already revealed Black Cat wearing Thanos' Infinity Gauntlet in the lead-up to the event and now more information has been released.
Originally announced last year, Infinite Destinies will follow some of Marvel's heroes and villains as they cross paths with one of the Infinity Stones. Per Marvel, Iron Man Annual #1 by Jed MacKay and Ibraim Roberson will follow Iron Man tracking down who kidnapped and tortured Spider-Man (Miles Morales). The series will introduce new villains to the Marvel Universe. Meanwhile, Captain America Annual #1 by Gerry Duggan and Marco Castiello will see a villain known as Overtime break out of death row with the Time Stone and come face-to-face with Captain America.
Additionally, Black Cat Annual #1 by Jed MacKay and Joey Vazquez will find Black Cat in Seoul, where she'll come across both White Fox the new hero Taegukgi.
Each annual will also include a chapter in an ongoing "Infinite Fury" storyline, which will showcase Nick Fury's own quest to find the heroes and villains with the Infinity Stones.
It remains to be seen if the series will still cover all of the same characters that were announced nearly a year ago – but it's still good to see that Marvel hasn't outright canceled the event. It seems like they've spent the last year reworking it (amidst COVID delays) and will be slowly announcing the other heroes who are part of Infinite Destinies in the coming week. Regardless, it's great to see the Infinity Stones make a return to the Marvel Universe and the spotlight shined on characters that usually wouldn't be featured heavily during a big event.
The Infinite Destinies tie-ins Iron Man Annual #1 comes to comic shops on June 2, 2021, with Captain America Annual #1 coming out a week later, and Black Cat Annual #1 being released on June 23, 2021. Keep an eye out for more updates as new annuals are announced.