Marvel Teaming Up With Def Jam For Black Panther Short Stories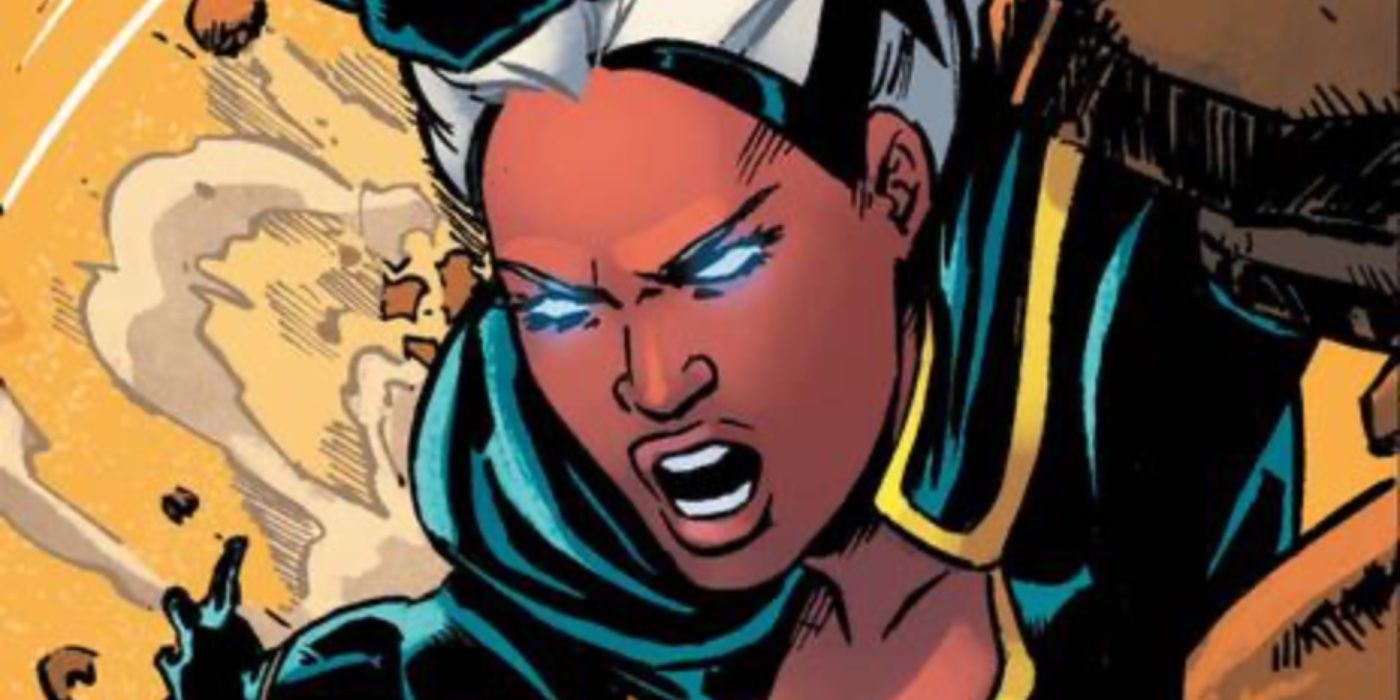 The final three issues of Ta-Nehisi Coates' Black Panther feature some exciting bonus stories as part of a brand new crossover between Marvel Comics and Def Jam Recordings. The partnership is part of the Def Jam Forward Initiative to promote equality, and three of Def Jam's rising music stars will serve as writers. While each tale will be set and connected to the world of Wakanda, they will each feature a respective focus on a singular character such as Storm, T'Challa, and Shuri in the final issues of Marvel's current Black Panther run.
Marvel's new crossover with Def Jam is incredibly exciting, as both companies are huge staples of pop culture in their own rights. Def Jam Recordings has signed and helped launch the careers of some of the biggest pop, urban, and hip hop artists of all time, and some of their current artists include the likes of Justin Bieber, Logic, Kanye West, Lady Gaga, and Rihanna just to name a handful. Now, some of its new and rising stars will be helming these new stories in writer Ta-Nehisi Coates' and artist Daniel Acuña's final three issues of Black Panther, joining forces with Marvel Comics artists to create something truly special.
In Black Panther #23, South-Central-LA singer/songwriter Saint Bodhi will write a story featuring Ororo Munroe, also known as the X-Man Storm who was once the Queen of Wakanda and the love of the Black Panther's life. Likewise, Black Panther #24 will see rapper Bobby Sessions share his take on King T'Challa himself, while the series finale Black #25 will see sing/songwriter Kaash Paige writing about Black Panther's sister Shuri and "the power of knowlege." Here's a teaser image for Saint Bodhi's story about Storm released by Marvel and Def Jam:
In addition to these three-page stories, each issue will also feature an exclusive one-page profile about each of the artists and their music. Furthermore, Def Jam partnerships consultant Jonathan Rheingold shared his excitement for the upcoming crossover:
"Bringing these two logos together was a dream," said Rheingold. "There was a mutual desire to unite these two great brands for a mission and a cause — leveraging Def Jam's rising stars and the legendary Marvel characters to tell powerful stories that would make an emotional connection with fans of both cultures."
Marvel's announcement also pointed out some of the similarities between the lives of Marvel heroes and some the challenges faced by these Def Jam artists themselves. While each artist shared a little bit about the significance of their respective premier albums, Sessions' comments about his album in particular expressed the shared connection point quite well:
"My album 'Manifest' is a guide for people to transform into the greatest version of themselves. A body of work that will lead people to find their inner Super Hero!"
This epic new crossover will no doubt excite both Marvel and Def Jam fans alike, while also hopefully generating new fans for each. In any case, Black Panther #23 and Saint Bodhi's story will be coming to comic book store shelves February 24th, and her story featuring Storm will also be found in Marvel's Voices: Legacy #1.