Marvel & Scooby Doo Characters Wear Masks In Universal Orlando Reopening Photos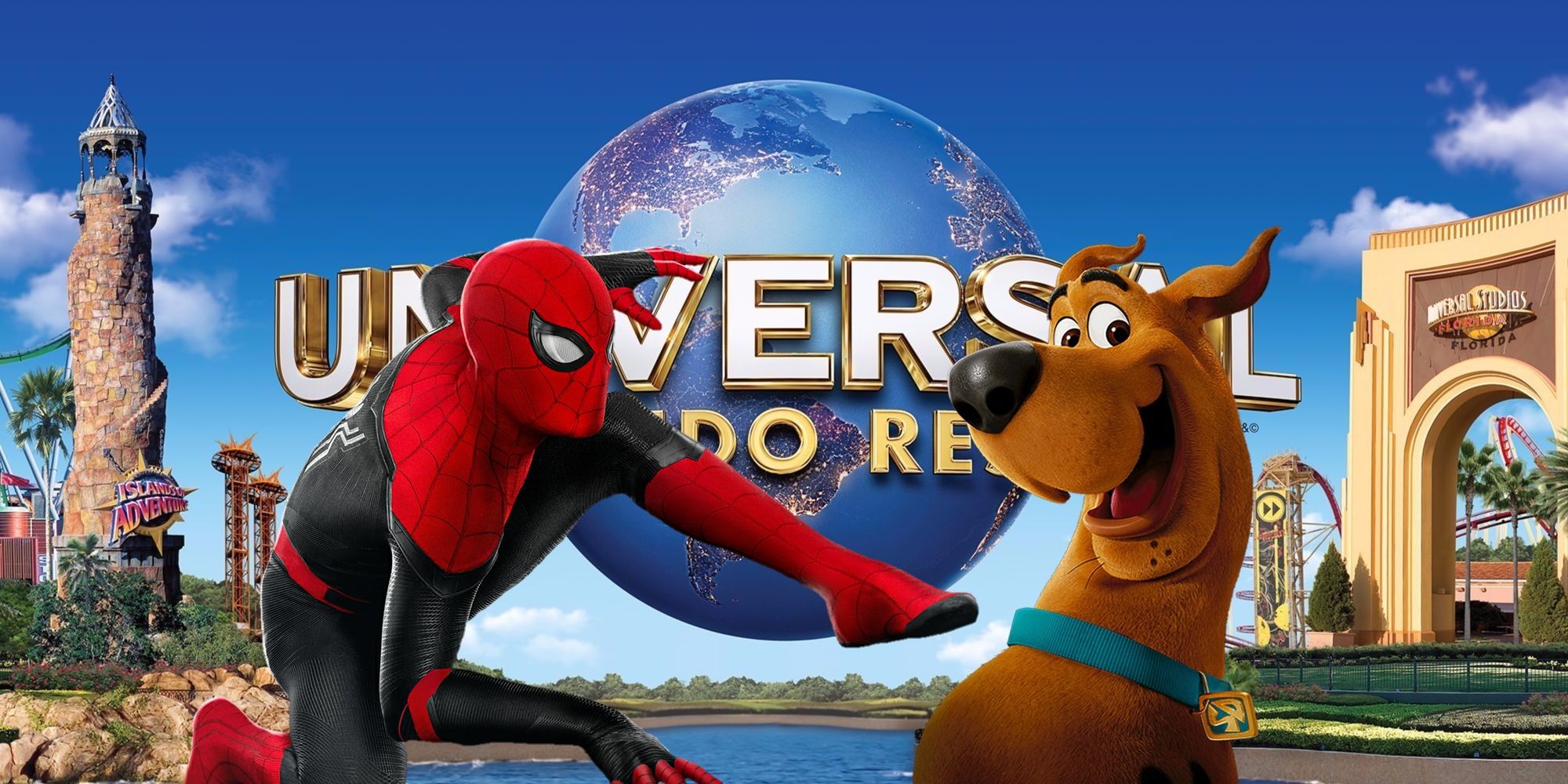 Marvel, Scooby Doo, and other characters wear masks in Universal Orlando reopening photos. Although the COVID-19 pandemic continues its global spread, many nations have begun to relax previous lockdown measures designed to combat the disease. In fact, many American states and businesses are preparing to open once again to the public. Like Universal, Disney has been one of several major corporations that's repeatedly made it known just how adversely the pandemic has been affecting its business.
Being forced to close down production on its various projects, as well as closing its numerous theme parks, has indeed been bad news for the Mouse House, though its subscription streaming network, Disney+, has managed to thrive during the lockdown for obvious reasons. Ever since closing their parks, Disney, Universal, and other theme parks across the country have been actively looking into when and how it can reopen. As of this writing, what is known is that Disney parks are planning to reopen as of July 11, but Universal Orlando has already been given the green light to reopen June 5 by the state of Florida.
While Disney has already opened parts of its Florida-based Disney Springs complex, there could be some strong competition now that Universal Orlando is reopening. As things currently stand, the theme park is doing its best to prepare guests for what lies ahead. Part of that is a campaign designed to both model the correct behavior as well as assure potential guests that safety is a priority. Twitter user John Marecek The Magic For Less Travel has taken a recent visit to Universal Orlando ahead of its public opening. He was able to post some photos of familiar characters wearing masks and respecting social distancing rules. Check them out below:
Famed characters such as The Simpsons, the gang from Scooby-Doo, SpongeBob SquarePants, and some Marvel favorites can be seen in the photos. While not all of them are wearing masks, there's a good deal of social distancing going on, which sends a clear message to potential Universal Orlando guests. This isn't the first time that popular characters have been used in order to educate customers on the proper protocol to maintain during these challenging times. Recently, Stormtroopers kept a vigilant eye on Disney Springs guests, much to the delight of Star Wars fans. With June 5 only a few days away, Universal Orlando has a clear obligation to keep its customers aware of the measures that must be in place in order for their parks to safely run.
It remains to be seen just how successful the reopening of Universal Orlando will be. Simply because the parks have decided to reopen their doors to the public doesn't necessarily mean visitors will be in a hurry to potentially put themselves at risk of coronavirus. At the same time, there are many die hard theme park loyalists out there, and the closure of such parks has made life just that much more difficult. Hopefully, fans of Universal Orlando feel safe enough to visit the park soon.
Source: John Marecek The Magic For Less Travel