Married At First Sight: Reasons Experts Lost Fans' Trust After Season 12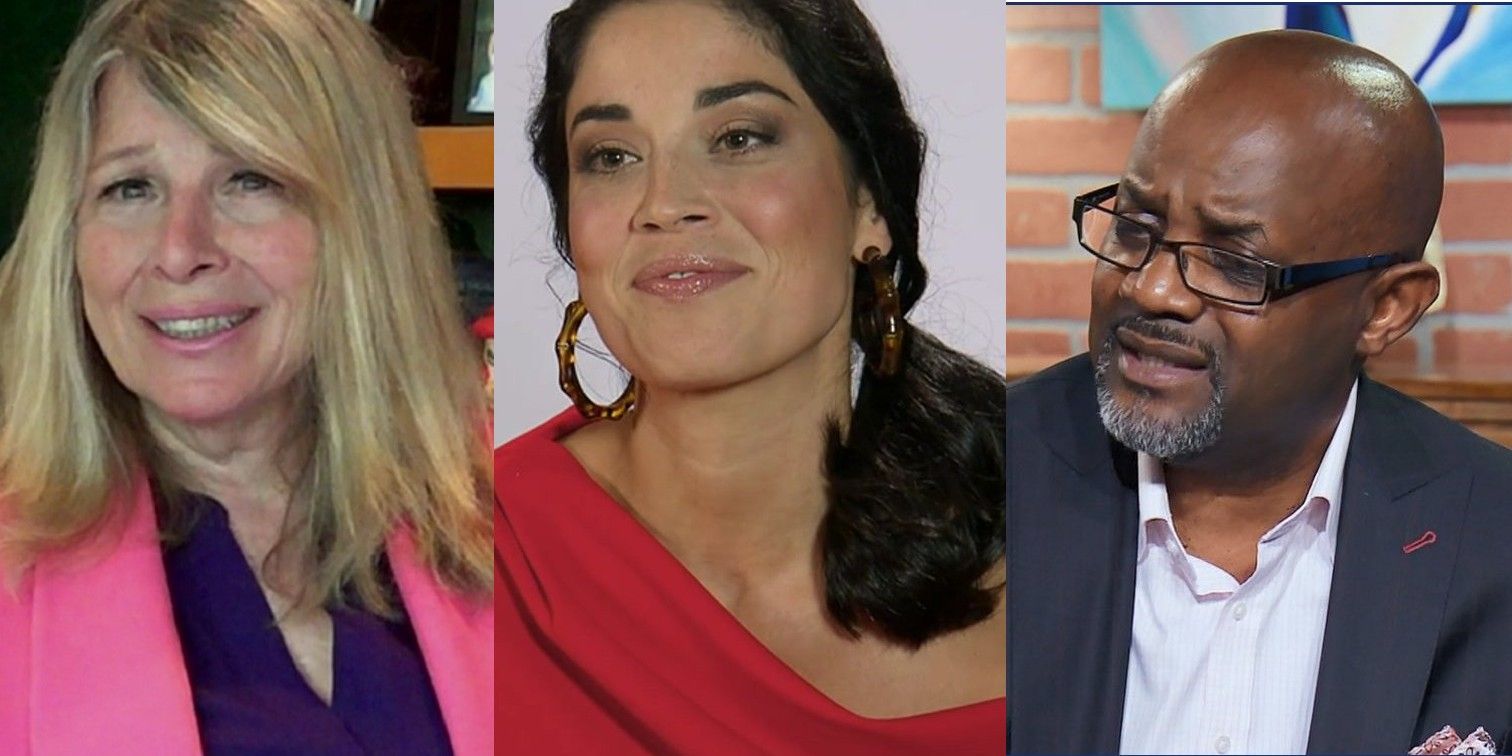 The main draw of Married at First Sight is the risk factor. No matter how thorough the experts are, there's still a chance that a couple's relationship will crash and burn. As exciting as the possibility is of a couple finding lasting love in such an unexpected way, relationship disasters are a more popular focus for many reality shows. During season 12, the Married at First Sight experts ignored one contestant's numerous red flags. This left fans questioning if the experts were actually trying to make successful marriages or if they had become more interested in making a dramatic TV show.
Chris Williams, 27, started the show with red flags. He was paired by the experts with 25-year-old Paige Banks despite the fact that, three months before filming began, Williams was engaged to another woman. It doesn't take an expert to know that jumping into a marriage so quickly after ending a serious relationship isn't healthy. Yet somehow Williams' engagement slipped past the "thorough" vetting process. It also came out later that Williams had impregnated an ex before filming began as well. On top of that, his Subway franchise failed in March of 2020, only six months after it opened. According to SoapDirt, a former employee claimed Williams never paid the franchise fees, never came into work, and treated employees badly. Nothing about Williams implies he was ready for a committed relationship, and yet the shows experts supposedly thought he was.
Several of the experts have defended their choice. Professional marriage coach, Pastor Cal, claimed they were tricked by Williams. Sexologist Dr. Pepper Schwartz posted and then deleted a comment about how disappointed she was and telling fans how "seriously we vet these people before matching them." Dr. Viviana Coles lashed out at fans on IG live, telling them to "chill out," as though Williams' behavior (such as sleeping with his wife, then saying he wasn't attracted to her) was no big deal. None of these excuses were enough to convince fans that Williams was an unforeseeable accident, or that Coles even appreciated the severity of the train wreck she had helped cause.
Williams wasn't the first problematic character on the show. The very first season saw a match that made viewers scratch their heads. Vaughn Copeland was tragically mismatched with Monet Bell despite him vocally wanting a submissive wife and Monet having a strong, independent nature. And it only got worse from there. Season 2's Ryan de Nino threatened to kill his match, Jessica Castro, leading her to file a restraining order against him. How many times can the experts claim they were "tricked" by a contestant? Add to the overwhelming majority of couples getting divorced (if not on the show, then shortly after), and this "social experiment" has clearly demonstrated that the show's relationship experts aren't any good at their jobs.
There's the ethically questionable behavior of former expert Dr. Jessica Griffin. During season 6, her first season as an expert on the show, she apparently found love herself. The trouble was that her feelings were for Jonathan Frenetic, one of the contestants she helped to cast in the show. Their relationship didn't begin until after the Frenetic had decided to get divorced from the wife Griffin had helped pick out for him. Still, fans couldn't help but wonder how much the conflict of interest affected that season's relationships.
Season 14 is already casting, but the horrible matches may begin to give people pause. Fans don't seem ready to accept excuses anymore. With contestants who are immature and unprepared for a committed marriage getting past the "experts," what's the point? If the vetting team can't see the blatant warning flags of contestants like Chris Williams, then hopeful singles are better off picking their own matches. They can't do much worse than these "experts" have.
Sources: SoapDirt