Married at First Sight: Fans Wonder If Erik Tries To Control Virginia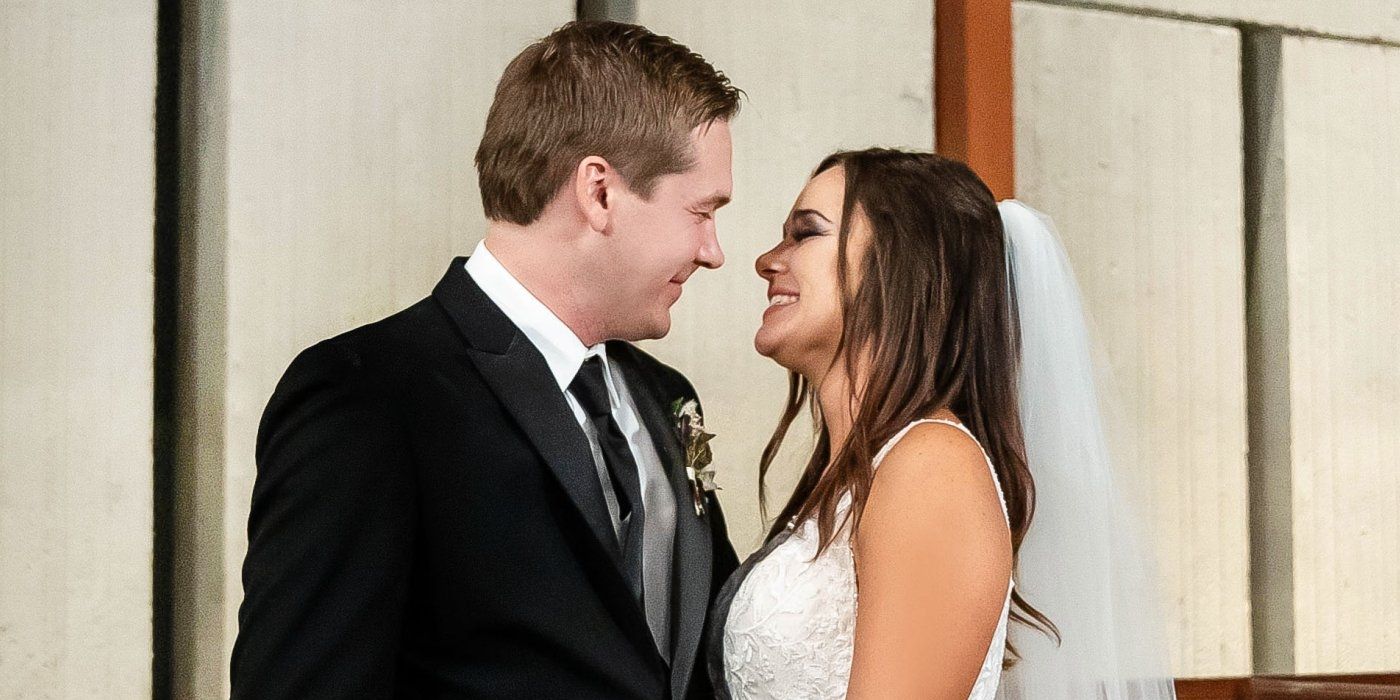 Erik and Virginia, who said "I do" on season 12 of Married at First Sight, are already dealing with some marital problems. This comes despite their immediate connection. The fun-loving couple may have some more serious issues underneath the surface, as some fans pointed out how Erik's behavior can be controlling.
The Married at First Sight experts matched 34-year-old Erik, a successful pilot, with 26-year-old Virginia, who is early in her career as a customer service specialist. Despite their eight-year age difference, the experts hoped that their similarly positive outlooks on life would help them build the foundation for a strong relationship. Erik has been previously married and divorced, although he downplayed the seriousness of his previous relationship and emphasized that he was looking for a true life partner. Virginia has been single for several years and has opted to engage in more short-term flings rather than a serious relationship due to her fear of being abandoned. Erik and Virginia immediately felt a strong attraction to each other on their wedding day and have been working on deepening their bond on their honeymoon in Las Vegas.
Even though their chemistry is strong, Erik and Virginia have uncovered some deep incompatibilities that they must deal with this season. Erik, who is not as interested in partying and drinking as his new wife Virginia, has indulged in more alcohol than he is used to during their Las Vegas honeymoon. But while he has told Virginia that he doesn't want to prevent her from having fun with her friends, he has also made it clear that he expects her to be an attentive wife. He also told Virginia that he was not comfortable with her having male friends and stated that the only acceptable male friends are those who are dating her friends or who are gay. He also made it clear that if Virginia was unable to handle his demanding travel schedule, the marriage would be over. While Erik presented these conditions as a normal part of a mature marriage, some fans pointed out that his behavior seemed controlling. "What's getting me is Erik coming in again with his "dealbreakers" during their one on one… it comes off as a bit controlling and kind of pushy," wrote a fan on Reddit.
However, some fans think that Virginia is the one who isn't ready for marriage, especially to a mature man with an established career. Virginia's proclivity for partying is an important part of her lifestyle, but fans and castmates alike have noticed that her drinking seems excessive. "Love Erik and Virginia to death, but Virginia needs to grow up," said a fan on Reddit. "Drinking isn't a hobby, and 'going out' three nights a week is what people do when they're either insecure or grew up lacking stability." Erik also appeared visibly drunk multiple times throughout episode 6 because he was trying to match his wife's alcohol consumption.
In addition to facing incompatibilities in their own relationship, Erik and Virginia have been embroiled in conflict with their fellow season 12 castmates. After Virginia confronted co-star Chris about his pregnant ex-fiancée and his problematic treatment of new wife Paige, Chris insulted Virginia and accused her of being an alcoholic. The conflict came to a head during a cast dinner where Erik and Chris nearly came to blows at the table before being separated.
Source: Reddit