Mario's Most Underrated Game On Nintendo Switch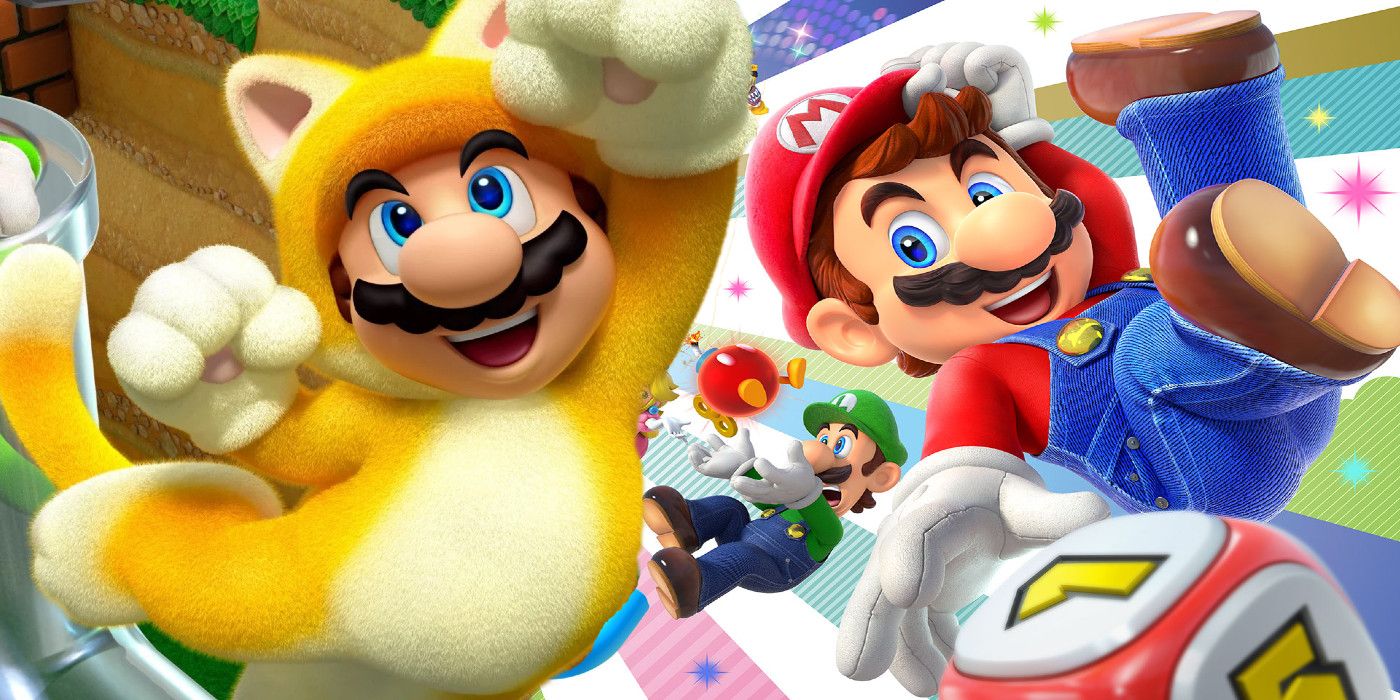 The Nintendo Switch has a hefty archive of Mario games to choose from, including the highly-acclaimed titles Super Mario Odyssey and Super Mario Party. With those being the obvious favorite for many, however, there are a few titles that players might not be aware are just as entertaining. One of the most underrated of these games is Super Mario 3D World, a recent release that even ended up outselling Call of Duty.
Gaining a multitude of fan and critic acclaim, Super Mario 3D World is a must-have for Mario enthusiasts and party-game fans alike. Although it's a port from the Wii U, the seamless transfer to the Nintendo Switch proves its worthiness alongside modern Mario games. The uniqueness of Super Mario 3D World is in power-ups available: players can use a Super Bell to become a cat, for example, allowing for new skills like scratching, climbing, and running faster on all fours. There's also doubling up (multiple Marios), fire abilities, and the familiar Tanooki ability.
One of the best features of Super Mario 3D World is the game's multiplayer. Whether local or online, Super Mario 3D World allows for up to four people to get together and play. Super Mario 3D World allows players to choose between classic series characters like Mario, Peach, Luigi, Toad, and eventually Rosalina, and lets them decide if they would rather work together or sabotage each other, creating a fun and unpredictable experience every single time.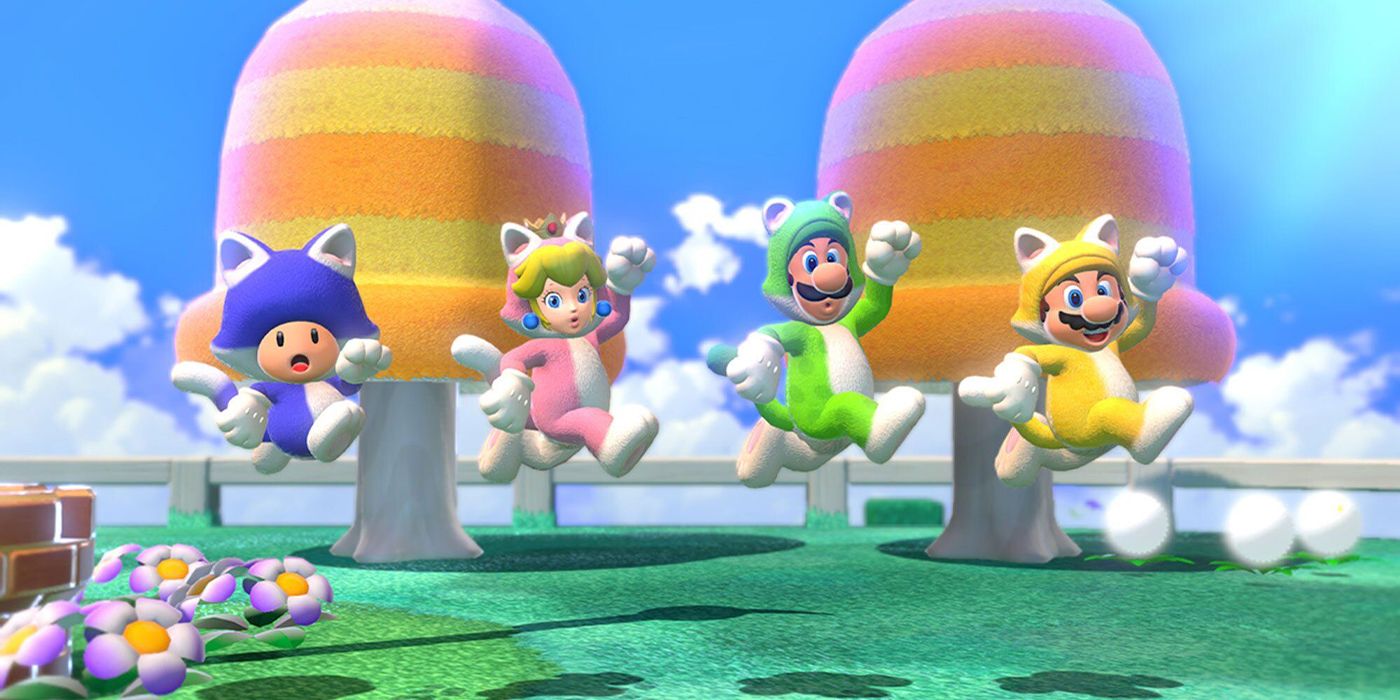 Super Mario 3D World's playable characters all have their own distinct abilities and skills. For example, Mario is more balanced in his attack power and jump height, while Peach can float over gaps. Like in Super Mario Brothers 2, Luigi can jump higher than the others but has a harder time stopping, so for smaller ledges, players should be more cautious. In addition to these main Super Mario 3D World characters, Captain Toad is also playable during smaller mini-games spread throughout the main story. In these various courses, Captain Toad is tossed into different themed mini-maps (space, volcano, haunted house, etc.) where players have to time jumps and avoid familiar enemies like Boos all in the name of item collection.
Finally, the Nintendo Switch version of Super Mario 3D World features an add-on game called Bowser's Fury, a separate story where Mario and Bowser Jr. team-up to stop Bowser from going berserk. If turning Mario into a cat seems a little ridiculous, in this added adventure he can become Giga Cat Mario (Bowser-sized cat Mario) to even the playing field against Bowser. This added story also features a multiplayer component, allowing Player 2 to control Bowser Jr.