Mario Golf Super Rush Announced For Nintendo Switch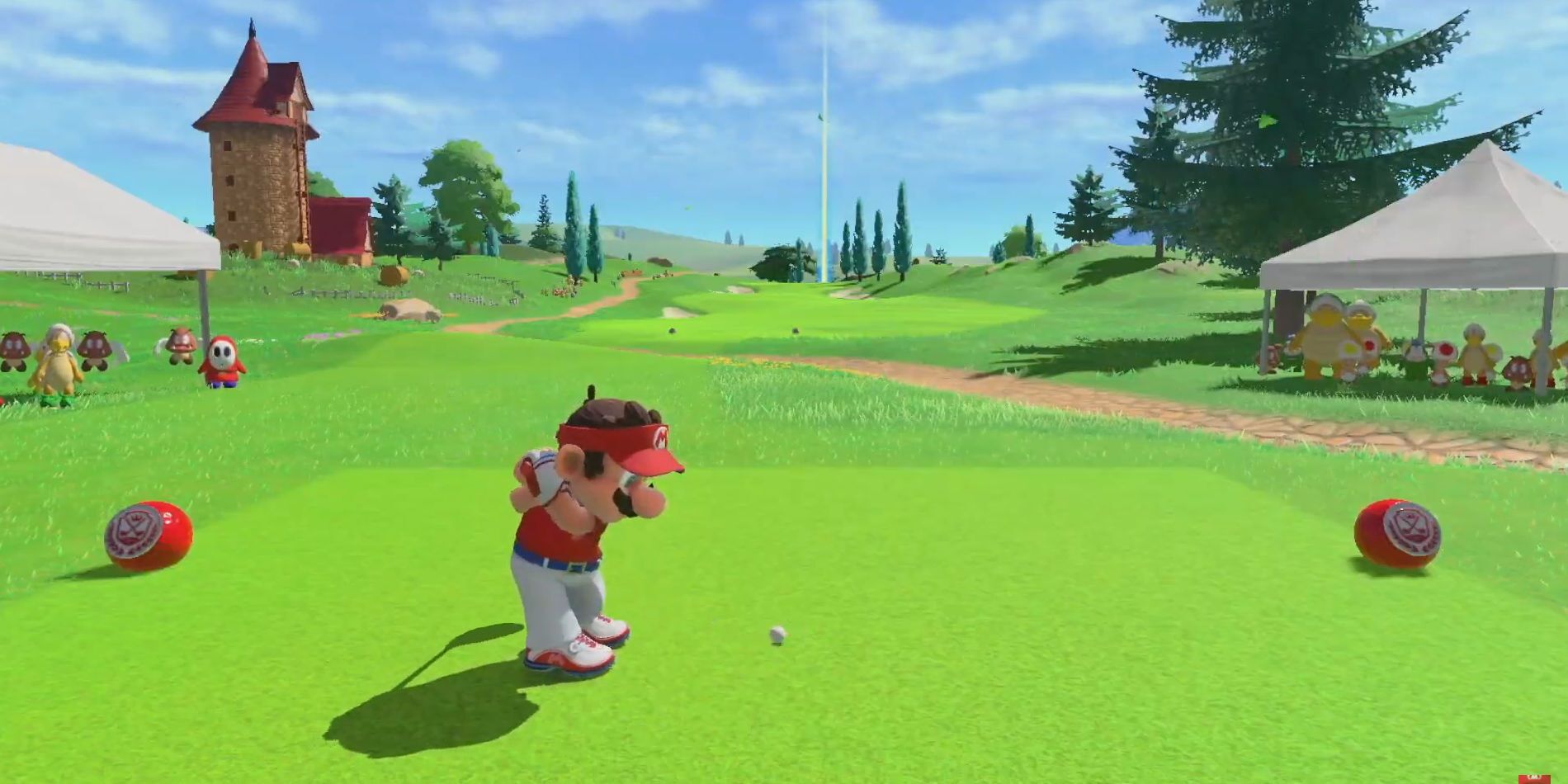 Mario Golf: Super Rush was recently announced during today's Nintendo Direct stream. The Mario Golf series, which sees the iconic plumber putting green with his friends, began all the way back in NES Open Tournament Golf for the Famicom Disc System. The franchise was popularized by Mario Golf on the Nintendo 64, and the most recent installment came in 2014 with Mario Golf: World Tour for the Nintendo 3DS.
While the series may not be as popular as more mainstream Nintendo properties like The Legend of Zelda or Super Mario Bros., the Mario Golf series has become a long-running staple of Nintendo gaming. With more than seven years since the previous installment in the series, many fans have begun anticipating a new release. In November of last year a rumor began circulating that a new Mario sports game, possibly Mario Golf, was in development by first-party Nintendo developer and sports veteran Camelot. The game was rumored to be released in early 2021 for the Nintendo Switch.
During today's Nintendo Direct stream the developer announced Mario Golf: Super Rush, a new installment in the Mario Golf series. The game will feature a number of familiar Mario characters including Yoshi, Waluigi, Bowser and Mario himself. Terrain scanning and a slope gauge will allow players to patiently plan out the perfect putt for a hole in one. Various game modes will drastically change how the game of golf is played, particularly a Speed Golf mode where players must take their shot then race to their ball for a fast change of pace. The game will allow players to use either classic button controls or motion controls using the Switch's Joy Cons.
The Mario series may be more than 30 years old, but the spry Italian plumber shows no signs of slowing down. The latest release in the franchise, Super Mario 3D World + Bowser's Fury, has been regarded as an extremely skillful port of the Wii U title. Releasing on the Nintendo Switch, the upgraded title expands on the original release and features a brand new mode that adds new mechanics to the already massive release.
The Mario Golf franchise dates back to Nintendo's earliest consoles, so the fact that it has made it to the current generation is quite impressive. Mario Golf: Super Rush seems to be combining simulated real-world golf tactics with the franchise's iconic color and speed, and the result looks quite promising. From lining up a perfect shot to racing towards the next hole, golf has never looked quite so thrilling.
Mario Golf: Super Rush will release on June 25 for Nintendo Switch. Pre-orders are available now on the Nintendo eShop.
Source: Nintendo