Luca Trailer: Sea Monsters Enjoy A Summer In Italy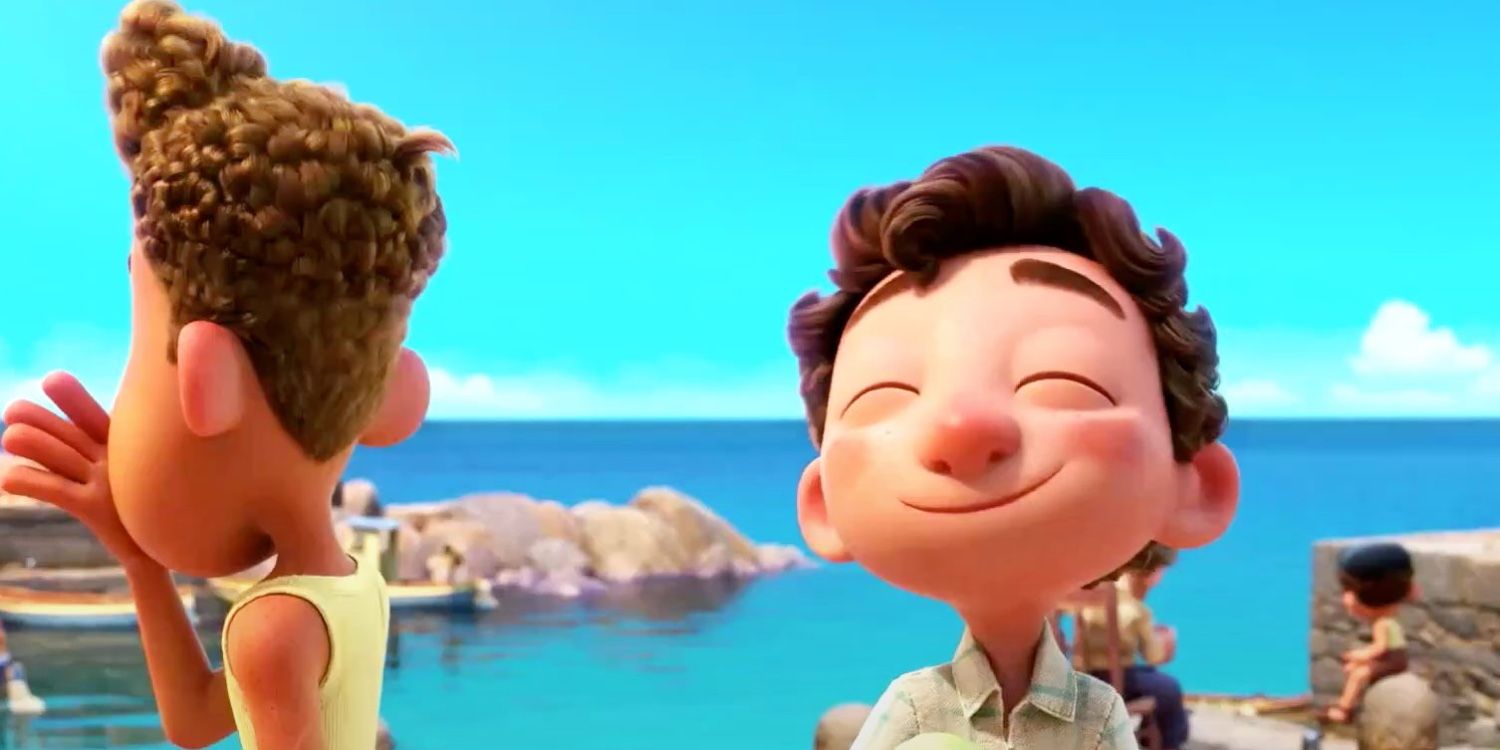 Pixar releases the first trailer for their new movie, Luca. After a stretch of sequels that included massive hits like Incredibles 2 and Toy Story 4, the animation powerhouse is recommitting themselves to focus on original films. Pixar released Soul on Disney+ last year to widespread critical praise, watching it pick up numerous accolades in the process (including two Golden Globe nominations). The studio is looking to keep that momentum going this summer with the premiere of Luca, the feature length debut for director Enrico Casarosa.
Like so many other Pixar films, Luca promises to use a high concept to tell a very human story. The film focuses on the friendship between Luca and Alberto, as they make fond memories over a summer in the Italian Riviera. However, they both happen to be sea monsters from another world, which threatens to complicate things. It sounds like it has potential to be a very compelling narrative, and now viewers have an idea of what to expect.
After sharing a new poster, Pixar unveiled the first trailer for Luca. Check it out in the space below:
The Luca synopsis released last year seemed to indicate one of the boys was a secret sea monster, while the other was human. But based on the trailer, it looks like they have a shared secret they'll be looking to keep from the rest of the town as they look to enjoy their summer. The teaser is brief, but it suggests the humans in Italy don't take too kindly to creatures from other worlds, so it'll be interesting to see how this dynamic plays out. It's possible that at its core, Luca tells a story about accepting those who are different from you, a timely and relevant narrative that could deliver a powerful message to audiences. Pixar makes family films, but there's usually something there for adults to latch on to as well. Luca could have a moral that connects with everyone.
Regardless of how Luca's story turns out, it looks to be yet another beautifully rendered work by Pixar, which is what viewers have come to expect. The Italian Riviera is visually stunning, and should look wonderful on the big screen. It's also promising Disney gave Luca Pixar's prime summer release slot that's seen several previous successes, implying they have supreme confidence in the project. Hopefully, Luca lives up to its on-paper potential and gives Pixar another original hit to add to their already impressive résumé.
Source: Pixar