Luca: Everything We Know About Pixar's Next Movie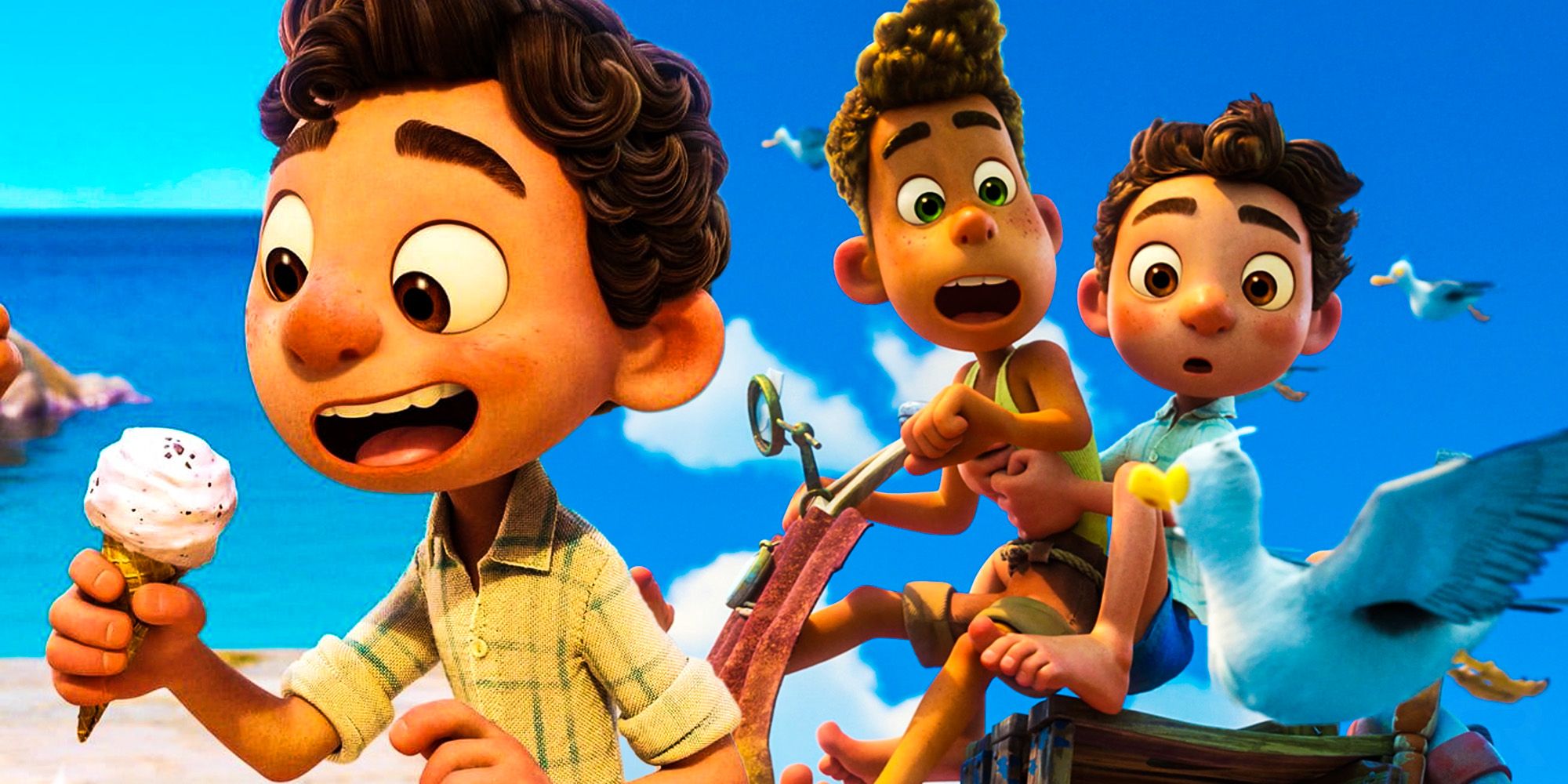 The first trailer for Luca, the highly anticipated next feature from Disney's Pixar Animation Studios, centers on the flourishing friendship of two boys over a summer in the Italian Riviera. They encounter characters of all types, explore fascinating landscapes and, basically, have the time of their lives. It looks exactly like the kind of delightful movie the world needs right now.
Pixar is well known for its heartwarming animated films that are adored by viewers and critically praised. Coming on the tails of December's Soul, a likely frontrunner for a 2021 Best Animated Feature Film Oscar, Luca arrives at a time when Pixar fans are clamoring for more. Somehow, the teams at Pixar have an uncanny ability to strike right to the heart of viewers. Each release from the studio is surrounded by plenty of buzz, with moviegoers obsessing over every bit of news, trailer, or image released, and Luca is no exception.
The movie is directed by Enrico Casarosa, who has worked in the art department at Pixar for huge titles like Ratatouille, Coco, and Up, so it's clear this movie is going to be gorgeous. Casarosa, who also wrote and directed the 2011 Pixar short La Luna, says the movie is especially close to his heart because he grew up in the area in which it's set – the Italian Riviera.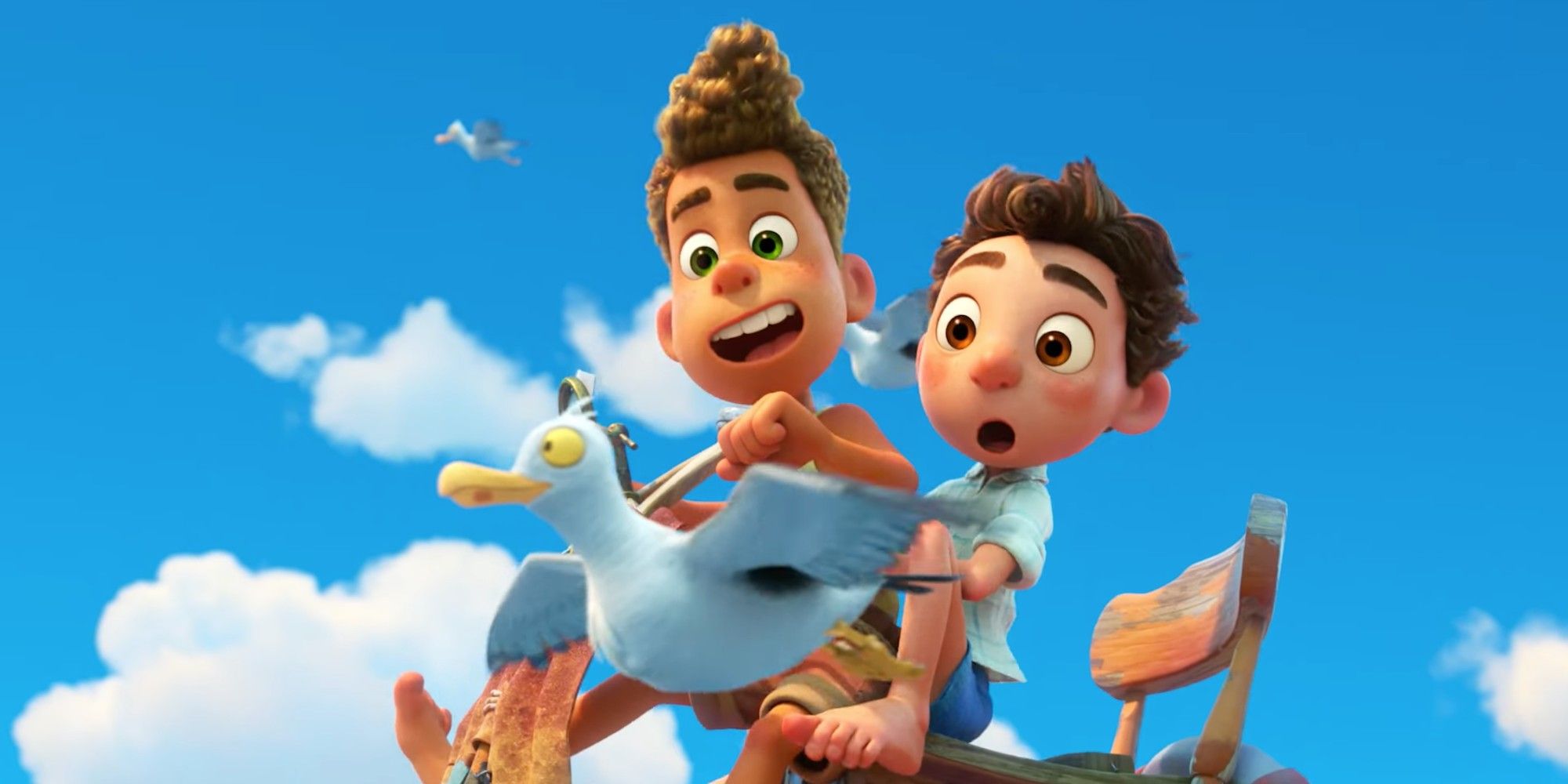 Luca follows the unlikely friendship between two boys having the summer of their lives, getting up to all sorts of hijinks. But there's one problem: They both turn into sea monsters when they come into contact with water. This will likely be an issue during summer in an idyllic beachside town in a culture that celebrates the "myths" of heroes killing sea monsters.
According to the official film synopsis, "set in a beautiful seaside town on the Italian Riviera, the original animated feature is a coming-of-age story about one young boy experiencing an unforgettable summer filled with gelato, pasta, and endless scooter rides. Luca shares these adventures with his newfound best friend, but all the fun is threatened by a deeply-held secret: he is a sea monster from another world just below the water's surface."
Coming-of-age stories have been somewhat of a focus for Pixar, with some of its biggest hits including Up, Brave, Coco, and Onward. Luca looks to continue this exploration of youth with a touching new story between two friends in a new part of the world.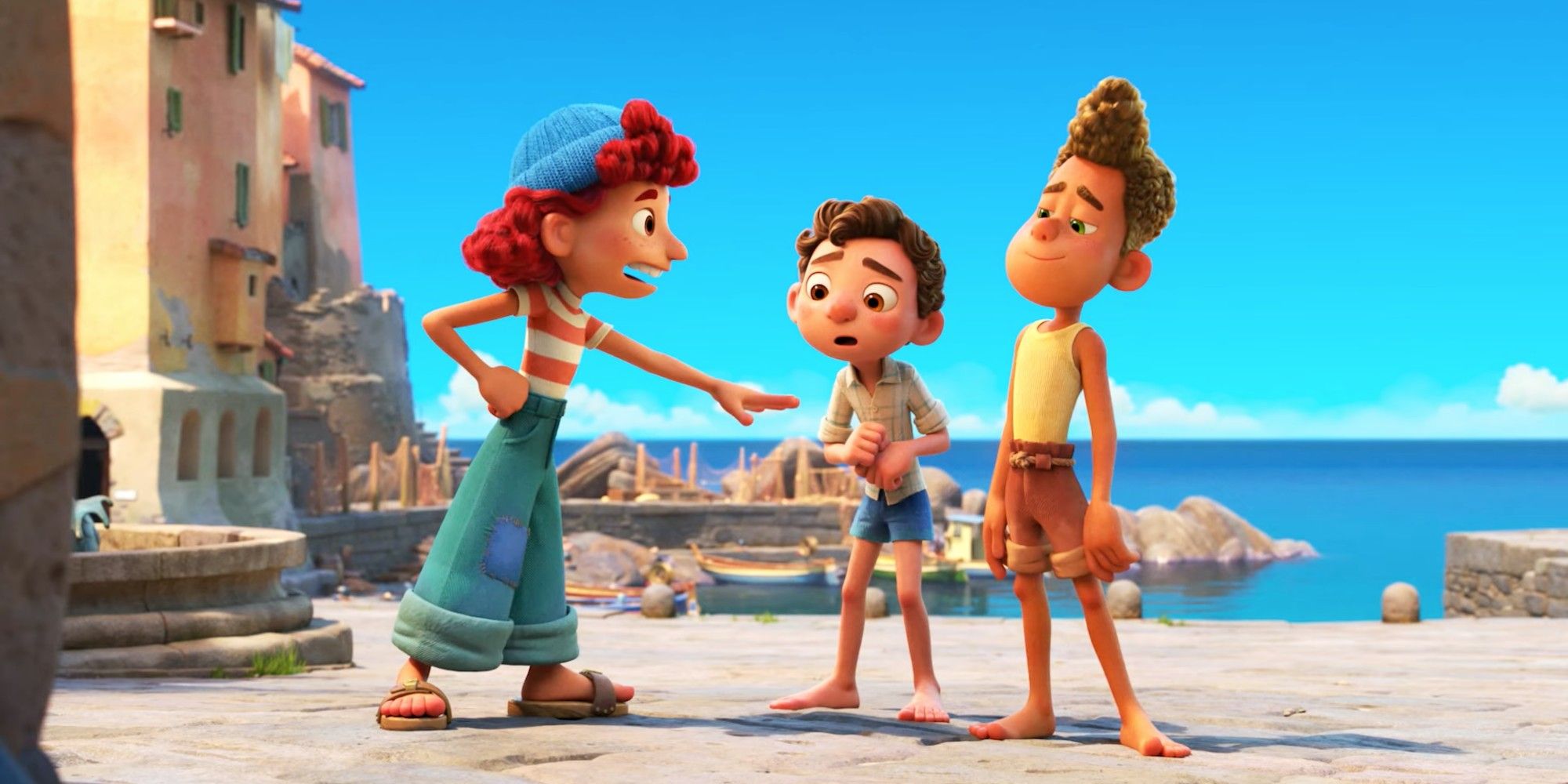 The title character from Luca will be voiced by Jacob Tremblay (Room, Wonder), while his rambunctious new best friend is voiced by Jack Dylan Grazer (IT). Over the course of the film, the two boys/sea monsters befriend a girl from town called Giulia – somewhat of an outsider – who will be voiced by newcomer Emma Berman. Luca's parents will also feature in the film, voiced by Maya Rudolph (Bridesmaids, Away We Go) and Jim Gaffigan (Chappaquiddick, American Dreamer).
There will also be an expanded roster of minor characters who help the two heroes on their coming-of-age journey, one of whom – it's expected – will probably be voiced by John Ratzenberger, given he's appeared in nearly every movie Pixar has made from Toy Story to Soul.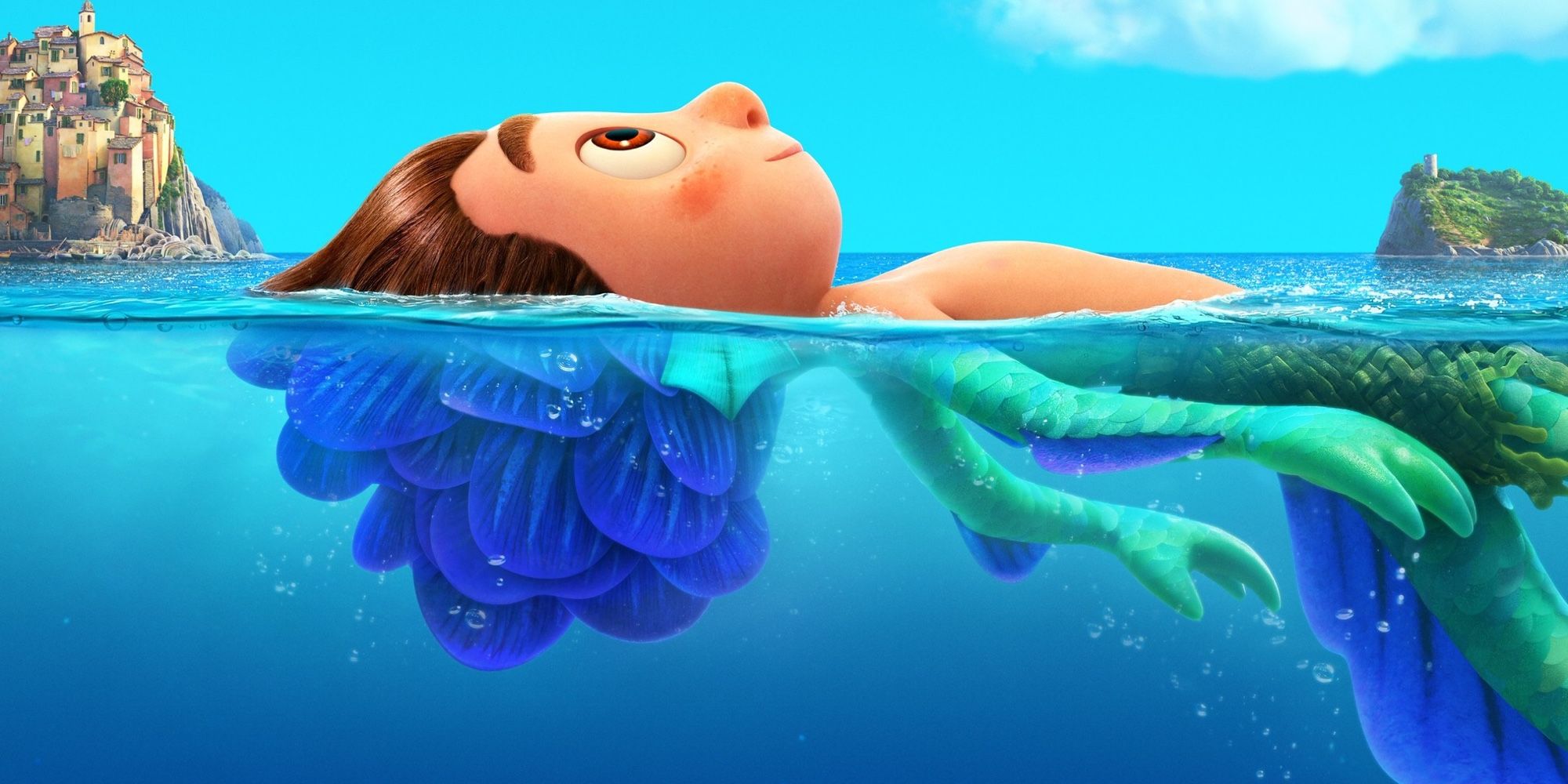 Pixar has announced the release date for Luca to be June 18, 2021. A northern-hemisphere summertime release will match well with the movie's own seasonal time and, from the look of what's been teased so far, the playground of the Italian Riviera inhabited by the characters.
The teaser trailer for the film Luca reveals many intriguing hints for how the friendship between the three main characters will progress and perfectly teases the inevitable complication of the boys turning into sea monsters when in water. The movie will bring to life in spectacular animation the beautiful region in which it's set. This delightful world is clearly full of interesting characters who will help tell the touching story of Luca.