Love Island: Johnny Blasts Cely's 'Messy' Post-Breakup Behavior On IG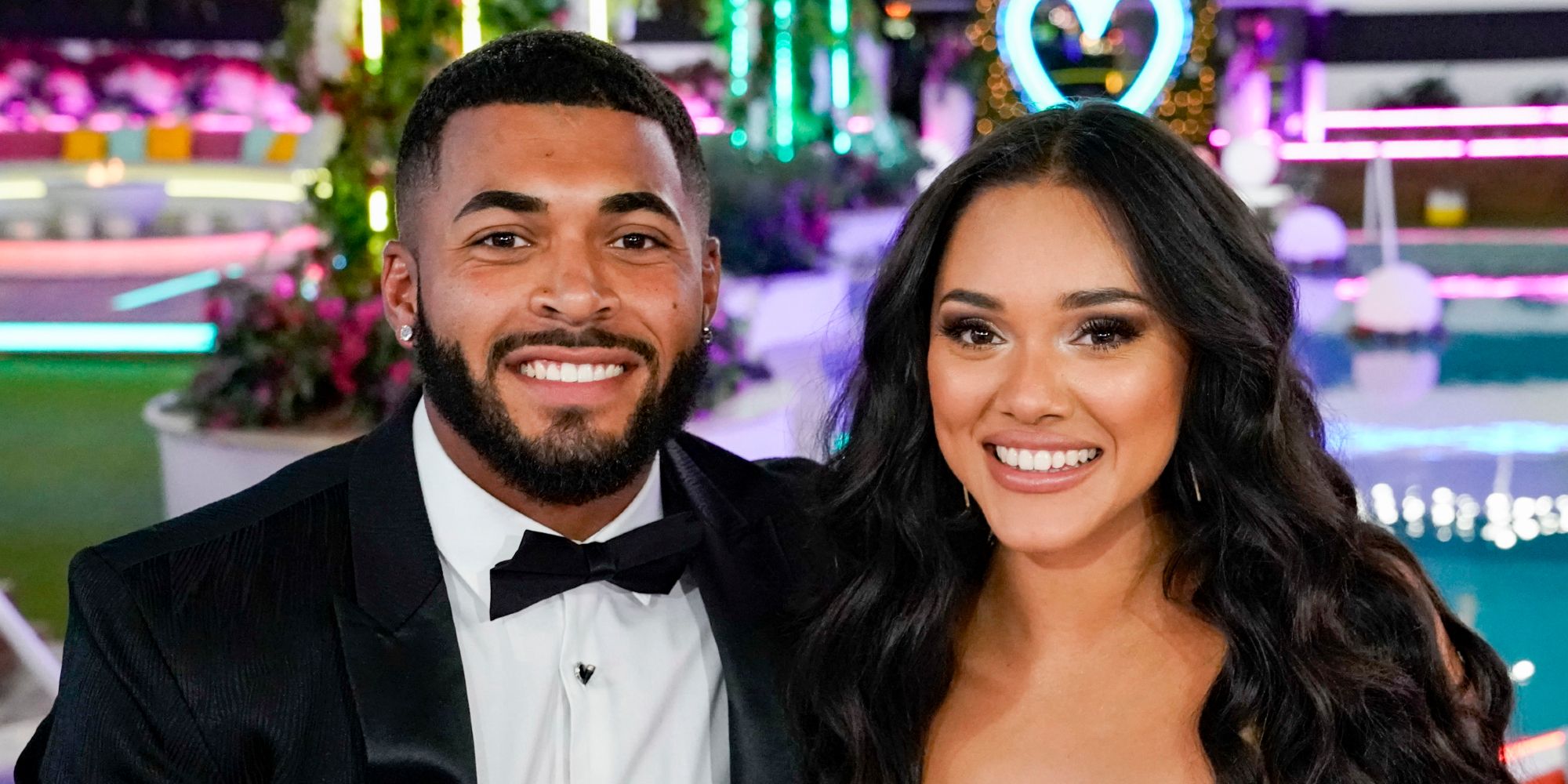 Love Island USA star Johnny Middlebrooks is calling out Cely Vazquez for her "messy" post-breakup behavior, claiming that she constantly implies that he did something wrong in order to get the fans on her side. The fans have been following Cely and Johnny's every move since they announced their high-profile breakup. They were arguably the most solid relationship to come out of the show, only behind Justine Ndiba and Caleb Corprew's captivating love story that earned them the win on season 2. And yet, Cely and Johnny still broke up, as did their co-stars Justine and Caleb.
All things considered, these Love Island breakups have been very messy for the fans to keep up with on social media. In the subsequent weeks following their breakup, Cely unfollowed Johnny on Instagram and went on to delete all of their pictures together as well. In the end, Cely only left pictures with Johnny that were taken in the Love Island USA villa. Given all the accusations that Caleb has been under since breaking up with Justine, many fans brought up concerns regarding Johnny as well. Of note, some fans didn't like that Johnny stayed on his Hawaii trip with Cely even after the couple broke up.
Now, Johnny Middlebrooks is opening up about all those accusations from Love Island USA fans, and he is also blasting Cely Vazquez for allegedly misleading the fans when it comes to how things ended between them. In an Instagram video (seen below), Johnny cleared up that their breakup was "a mutual agreement" and that they haven't spoken since January 6, 2021. With that said, he is very bothered by Cely constantly implying that "something negative" happened between them, seemingly trying to manipulate fans to be on her side. Johnny also reacted to Cely's latest video: "She makes a YouTube video less than 24 hours [after mine] and the entire time she's throwing shots at me." He goes on to call Cely "messy" even if she's saying that she's not doing that.
Johnny admits that he did use a clickbait title for his video in an attempt to attract Love Island fans. Alas, he doesn't see how that is seemingly what's bothering Cely so much. "She wouldn't understand why I'd use a clickbait title [on my video] just to get subscribers and likes," Johnny started. "Cely, if you hurt because of my clickbait title, I really don't know what to tell you. You're 24 years old, just get over it. I ask of you, just please my name out your mouth for now." When it comes to their infamous trip to Hawaii, Johnny explained that Cely did pay for the trip, as it was her Christmas gift to him. However, he questions why she'd bring that up as a way to make him look bad. Overall, Johnny believes that Cely has "ulterior motives" for the things she's been telling the fans.
It seems like this chapter from Love Island USA season 2 is far from ending. Hopefully, Cely and Johnny can reach a middle ground and find compromises that work for them as separate individuals who were once in a high-profile relationship.
Sources: Johnny Middlebrooks' Instagram