Love Island: Cely Claps Back At Tre For Bad-Mouthing Her & Justine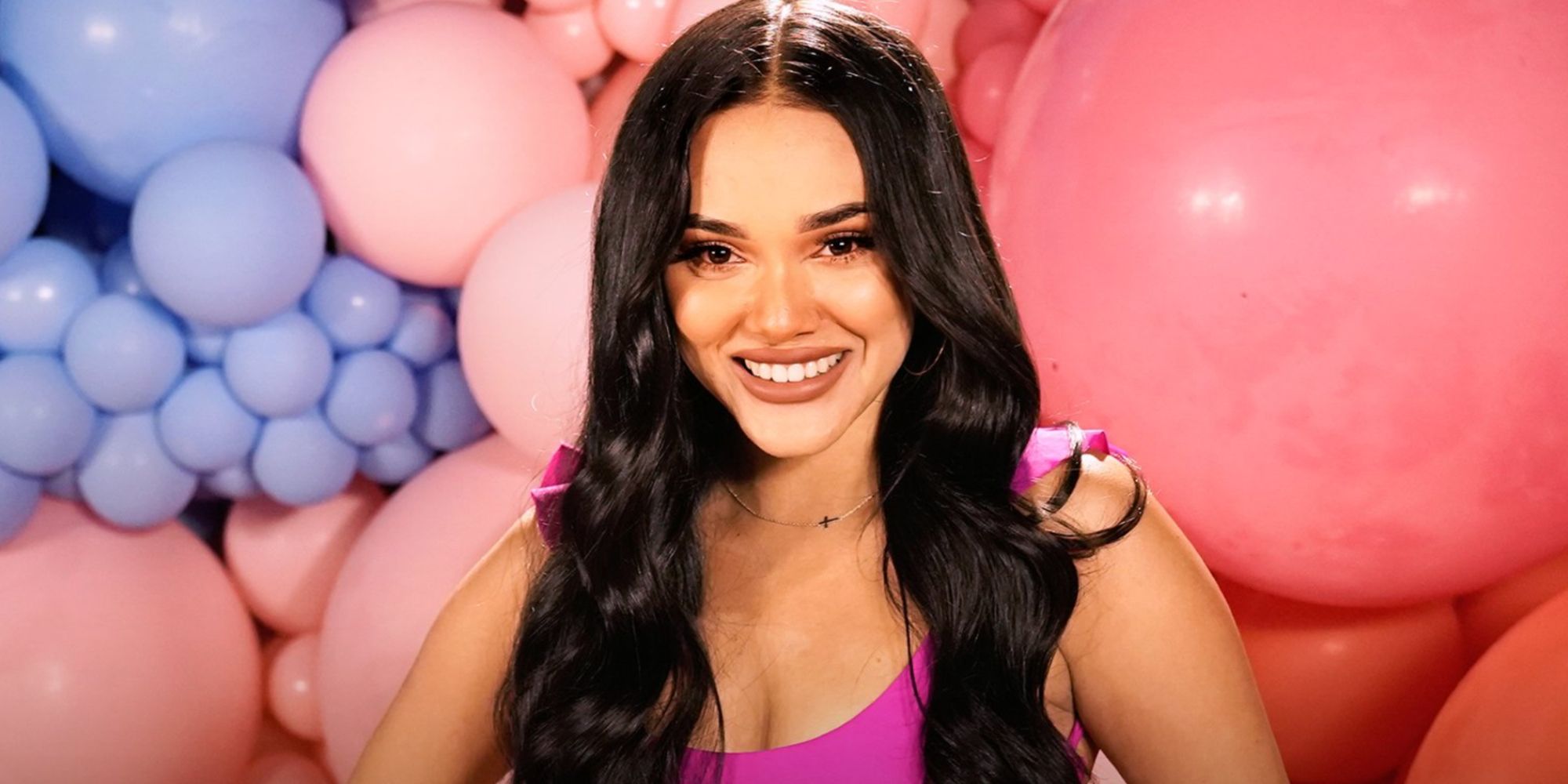 Love Island USA star Cely Vazquez clapped back at Tre Forte on Instagram for things that he's said in the past about her and Justine Ndiba. When season 2 of Love Island USA first started, Cely was initially coupled up with Tre for day one. The two only went off of immediate first impressions as they laid eyes on each other. But when Johnny Middlebrooks was introduced to the villa as a newcomer who could "steal" any coupled-up girl that he wanted to be with, it became pretty clear right away that he had already set his sight on Cely.
Cely and Tre's instantaneous Love Island USA breakup wasn't awkward at all while the show was still airing. He quickly understood that Cely was more interested in Johnny, which prompted Tre to turn his attention to other girls. Alas, when Tre considered being coupled up with Justine, she made it clear that she didn't see him as anything other than a friend. That left Tre without too many options, and it ultimately led to his prompt dumping from the Las Vegas villa of Love Island USA season 2. In his subsequent post-elimination interviews, Tre was quoted to say certain mean things about Cely and Justine.
On Wednesday, February 17, Cely Vazquez shared a new picture on Instagram (seen below) where she posed with a bright pink dress in front of a wall collage of Playboy magazine covers. Many of Cely's Love Island USA co-stars left comments under the picture, as per usual, but one particular commenter didn't rub her the right way. As seen in the screenshot included below, Tre Forte wrote under Cely's picture: "Keep shining [hands up emoji]." It didn't take long for Cely to respond, "Not you talking negatively about me and Justine but talkin bout 'keep shining' [sneezing emoji]." Tre then replied to Cely: "Media hype. You got it tho. Still wishing yall the best."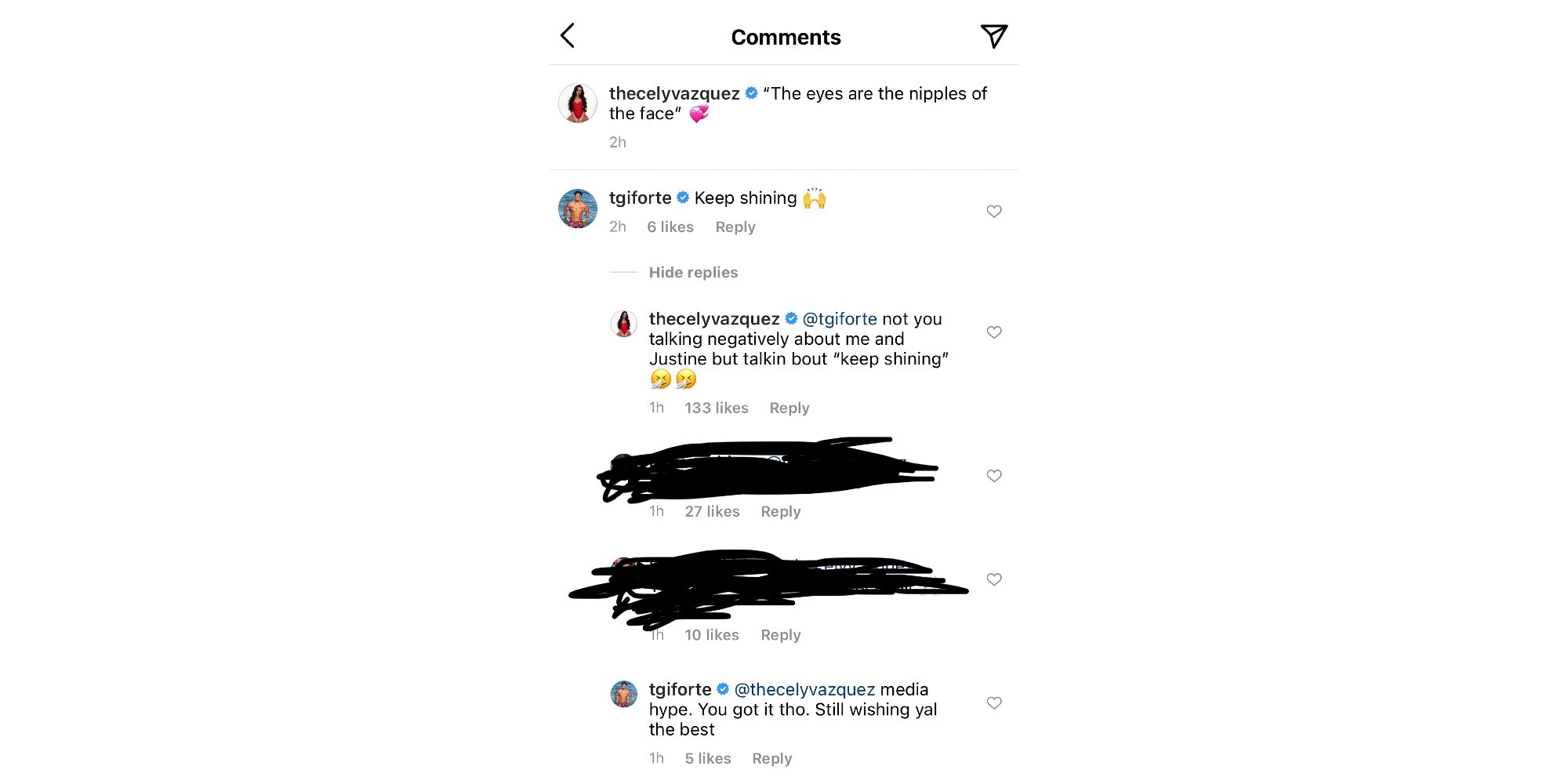 Despite the fact that Tre seemingly tried to justify what he's said in the press about his Love Island co-stars over the last few months, he still went ahead and unfollowed Cely after writing that second comment under her picture. It's safe to say that whatever this "friendship" still was is now over, but it is worth also noting that the dynamic between these two had already been pretty much non-existent since Cely wrapped filming Love Island.
The Love Island USA drama never disappoints, at least as far as the season 2 islanders are concerned. And as always, Cely never backs down from keeping it real.
Sources: Cely Vazquez's Instagram