Littlewood Review: Grow A Beautiful Town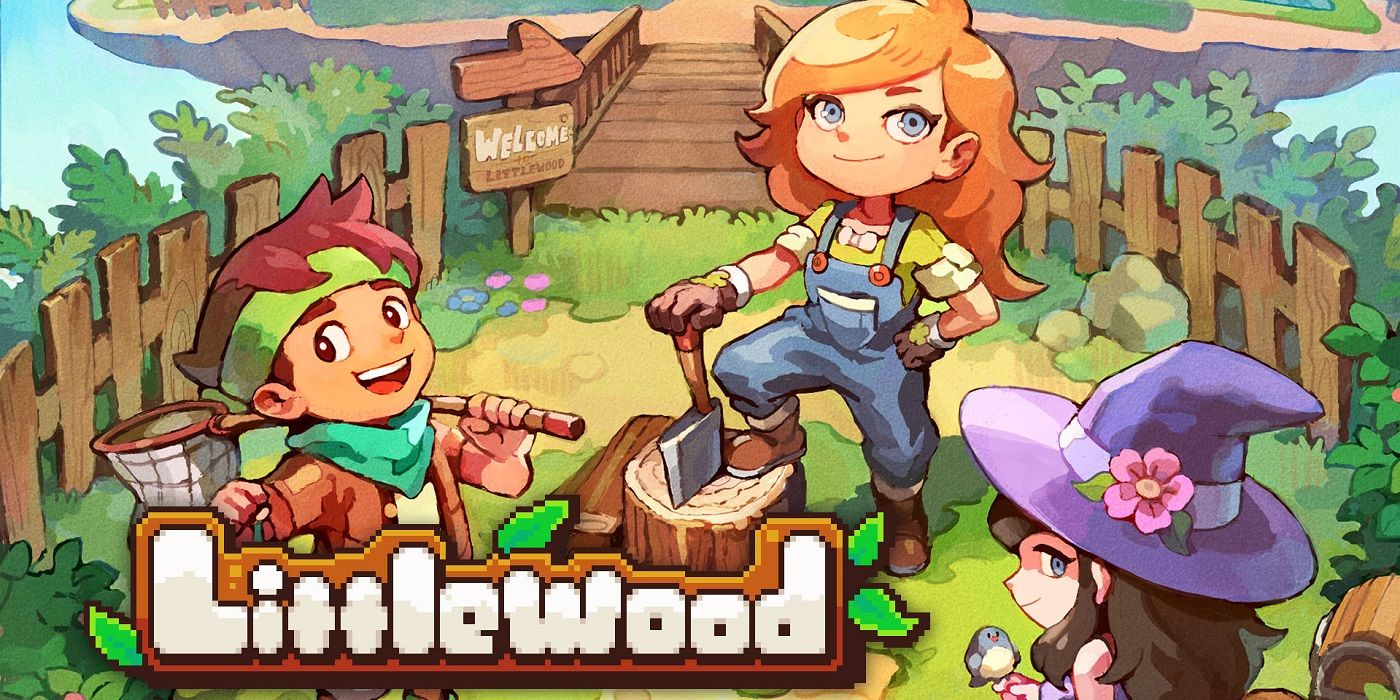 Littlewood is a slice-of-life farming simulator developed by Sean Young and published by SmashGames. Littlewood is an exciting addition to the simulation genre of games for the Switch, combining farming elements of popular titles like Stardew Valley with the town management and customization options of Animal Crossing. While the combination of so many mechanics could have left the Littlewood an overwhelming juggle for players, careful balance and simplification of certain tasks creates a rich world with unique and satisfying gameplay meant to hook players within just a few minutes of starting the game.
The story begins when the player awakens inside the last house left in the little town they will soon call home. After leaving the house, the player learns they have been unconscious for many days following a fight that saved the entire world from the Dark Wizard's terrible power. Now known as the Hero of Solemn, the main character has no recollection of the journey to defeat the Dark Wizard, or who they were before the battle However, they choose to take on the responsibility of rebuilding the empty town, unraveling the details of their missing past through the connections made with each NPC they meet.
Like many games of the simulation genre, the player will need a set of tools to get to work collecting reimgs to rebuild their town. Players are given a set of novice tools to get started, gaining access to others, like the fishing rod and watering can, as they make friends with new NPCs who move in. Littlewood offers players a number of farming and fantasy tasks to engage in, including mining, logging, fishing, and bug catching. Each task awards the player reimgs which can be used for crafting and building, or sold for a profit at the market. To simplify the use of tools and eliminate the juggle of a hot bar, the player only needs to walk up to a pond, rock, or tree to automatically engage the tool required for the job. This mechanic makes exploration and reimg gathering a smooth and intuitive experience for players.
Fans of Animal Crossing may enjoy the town management mechanics that Littlewood offers players. From the start of the game, they have the ability to fully customize the town. Players can move buildings, shape landscapes and water features, and drag and drop trees or flowers to design the perfect, personalized town. Players will need to build new homes to house NPCs that want to come and live with them, as well as construct community buildings like a tavern, coffee shop, general store, and town hall office so the town can thrive. Every house can be customized with the NPC in mind, as players have access to crafting recipes for countless decorations and furniture. They can also upgrade community structures using Dewdrop currency, or different reimgs requested by the upgrade counter. These upgrades can be used to improve the town or offer the player new ways to explore Solemn.
There is one potential setback in Littlewood for farming simulation fans who enjoy a more immersive crop-growing experience. In order to optimize gameplay to include so many other tasks, farming has been streamlined and simplified in Littlewood. Players start with a limited number of crop and fruit tree spaces that can be expanded by purchasing "Town Wishes" at the town hall office. Unlike Stardew Valley, players won't spend much of their day watering crop fields. Instead, they simply plant the fruit or veggie they would like to grow, and harvest the plant every few in-game days. There are plenty of different varieties that players will gain access to as they level their farming and gathering skills, but the overall interaction with crop growing is minimal.
There is no shortage of things to do while playing Littlewood. The game offers an adorable, heart-warming story and streamlined gameplay, making town management and exploration a rewarding adventure for players. Littlewood is a great pick for fans of Animal Crossing: New Horizons or Stardew Valley, combining the elements of both games together for a single, immersive simulation style experience. Thanks to a well thought-out design and engaging content, players won't be bored as they explore the exciting world of Solemn in Littlewood, and its Nintendo Switch port is every bit the charming experience its PC version delivered prior.
Littlewood is available now on the PC and Nintendo Switch. A Nintendo Switch code was provided to Screen Rant for the purposes of this review.