Lilo & Stitch: 10 Scenes The Prove David Was The Best Male Disney Character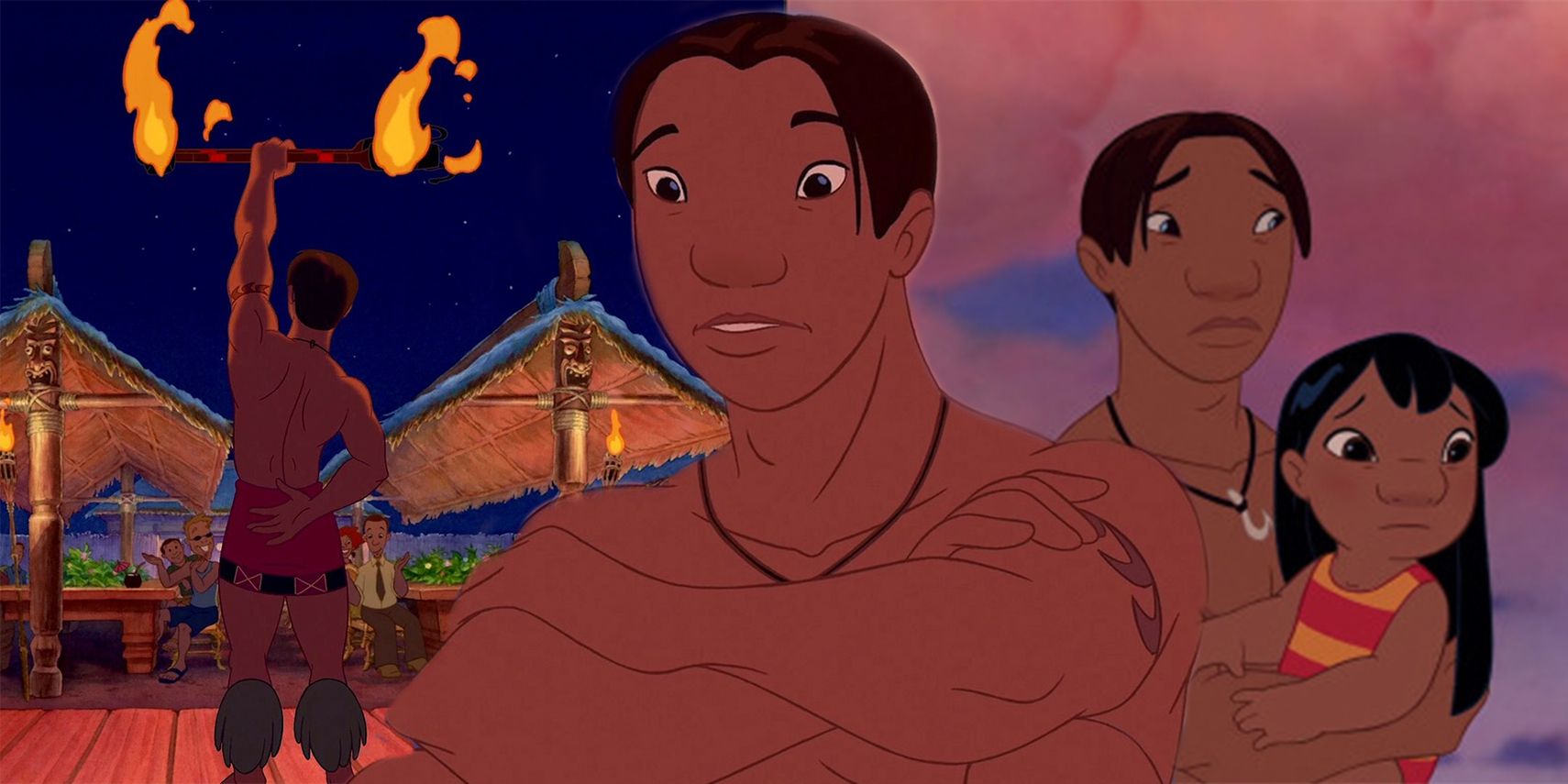 Disney is well known for its royal princes and male characters that sweep princesses off their feet. While they may have dazzling blue eyes, a huge castle, David (Jason Scott Lee) from Lilo & Stitch wipes the floor with them. He may not come from royalty or an impressive background but he's good of heart and that in itself makes him the best Disney character.
Fans are introduced to David in the 2002 movie, Lilo & Stitch, and he makes his return in the sequels. Fans quickly fell for his kind demeanor and his understanding when it came to Nani (Tia Carrere) and her reason for not dating him. Throughout the movies, many scenes prove David to be more than worthy of winning over fans' hearts.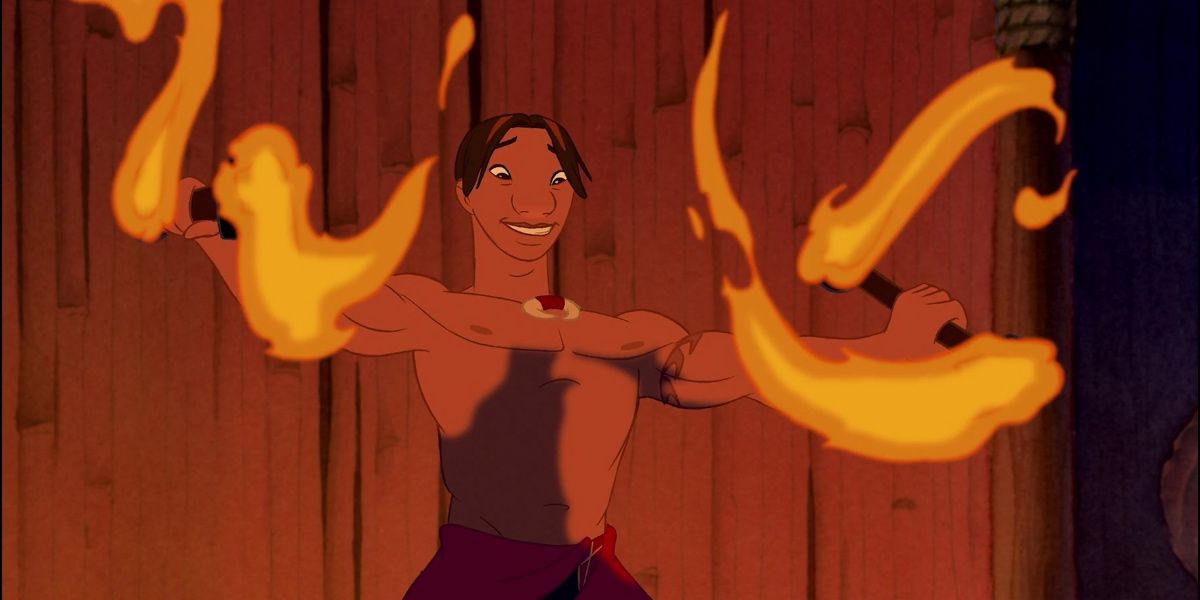 The first time audiences get to see David is at his job. The scene itself is comical yet fun to watch. It's not every day that a male Disney character has such a cool job and hobby. Seeing as the movie and characters are set in Hawaii, David is a fire twirler or fire dancer.
He shows his impressive skills maneuvering a stick with flames on both ends. It's a dazzling spectacle that quickly turns comical. When using an accelerant to blow on the flame, he accidentally sets part of the roof – and himself – on fire. He's cool about it.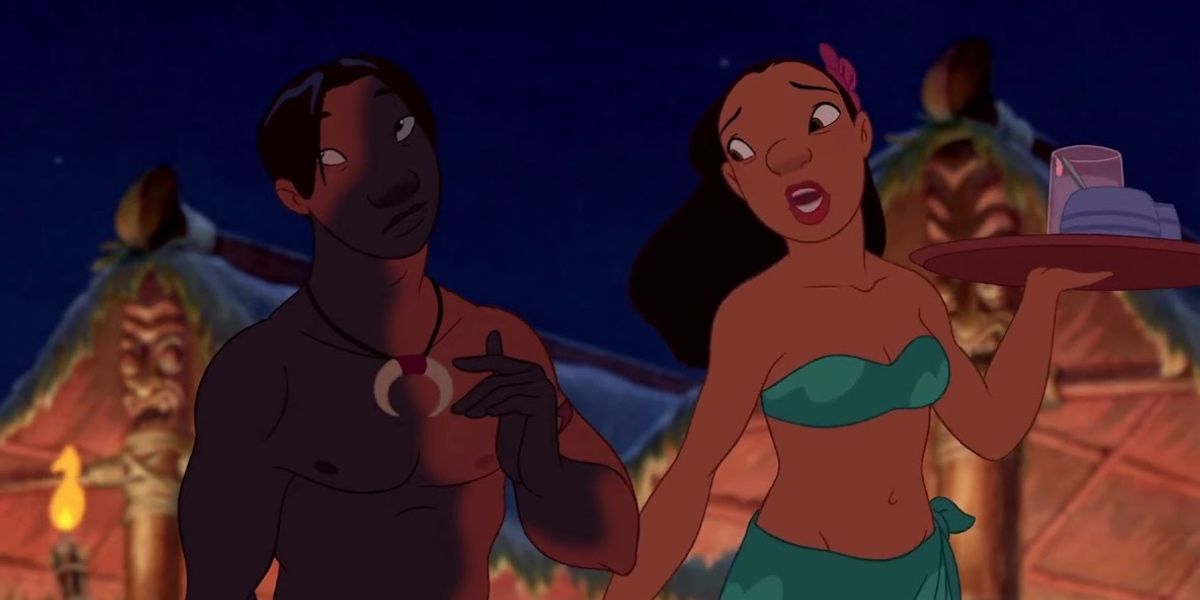 David is often liked by fans for being respectful. Only moments after his fire show, he talks to Nani and asks her out. But Nani explains she can't date right now. Her main priority is Lilo (Daveigh Chase) and keeping her safe from social workers.
The best part is that David is understanding of her situation. He doesn't try to pressure her about it and knows his day will come eventually. Lilo gives him some words of reassurance saying Nani likes his butt and fancy hair.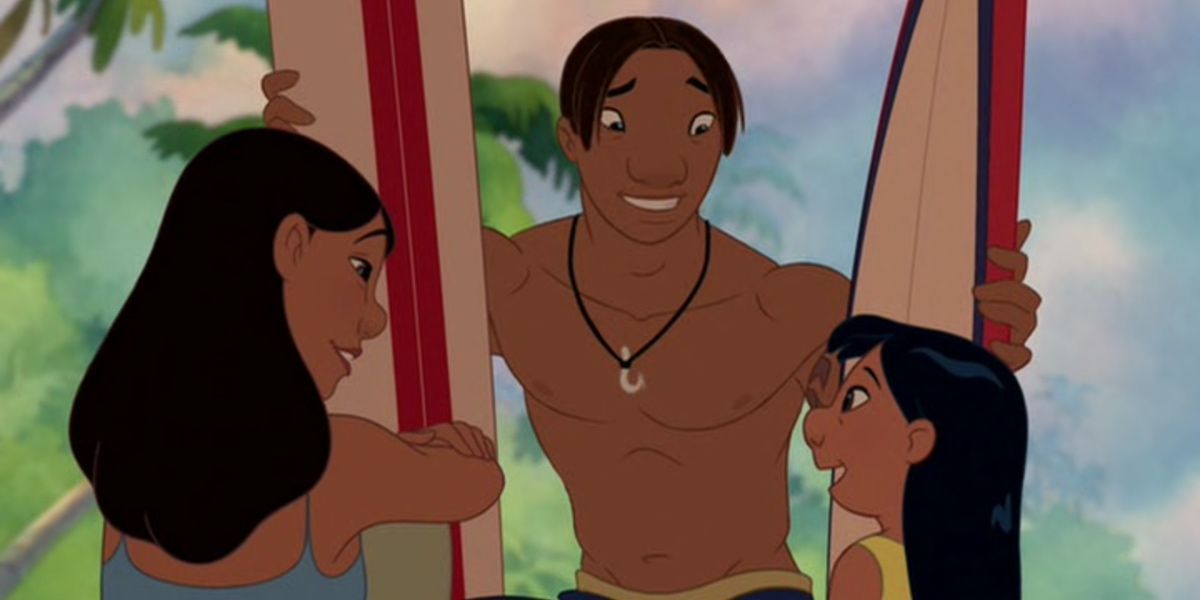 Nani is having a hard time taking care of Lilo. She tries to look for a job around town but falls short and is worried about the social worker taking Lilo away. Both are upset as they sit on the beach.
David to the rescue. He explains he may not be a doctor but knows the perfect way to cheer up a sour face. A couple of surfboards and some awesome waves in the ocean.  There's a heartwarming montage soon after of Lilo and Nani bonding and having fun together.