Life After Lockup: Michael Explains His 'Open Relationship' With Sarah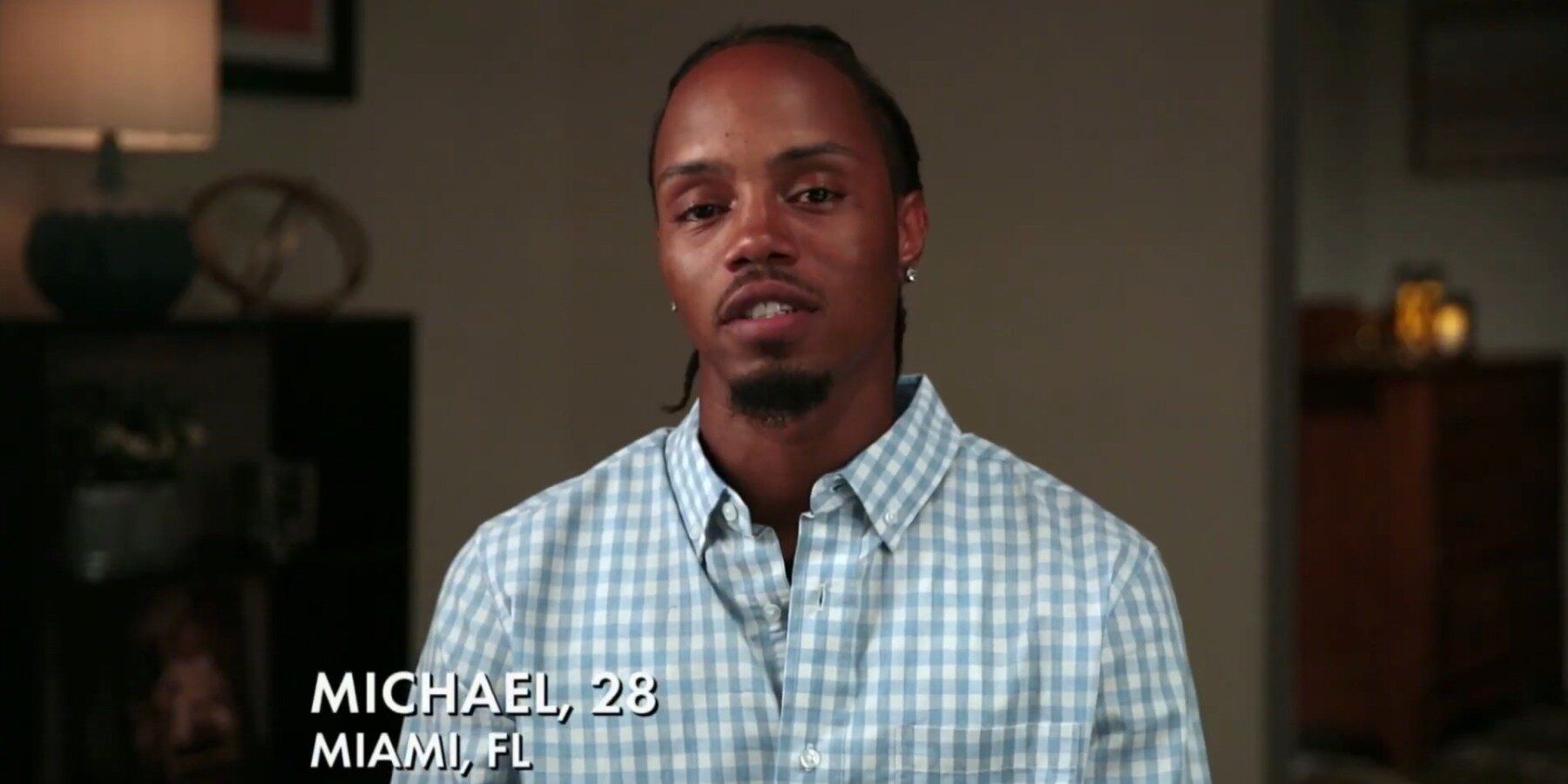 Fans will get a chance to see Michael Simmons still up to his womanizing ways on Life After Lockup after his recent departure from New York. Last week viewers watched the adulterous spouse leave Sarah Simmons and their daughters in upstate New York so that he could go visit his family in Flint, Michigan. However, an exclusive clip of Friday's episode shows Michael meeting up with another woman while explaining the 'open relationship' he has with his wife.
Since season two of Life After Lockup, viewers have seen the up and down on-and-off status of Sarah and Michael's marriage. The show followed the couple after they eloped during Michael's three-year incarceration. While Sarah and their eldest daughter Avianha were excited to welcome him home, Sarah was blindsided when she learned of Michael's cheating after they had already conceived their second daughter Gianha. Despite never filing for the divorce, the couple hasn't been much of a couple over the years. Michael has entertained relationships in Texas and Miami before most recently settling down with Sarah for a few weeks and doing the family thing.
But, last week fans watched Michael pack his bags and insinuate that he was headed back home to visit his mom and sister. However, an exclusive clip of Friday's episode shows otherwise. "Me and Sarah is in an open relationship basically," Michael says while driving to meet up with another woman. "Yes I sleep with Sarah. But she gone go do her and I'm a do me," he adds. His comments don't come off as too much of a surprise considering his countless actions in previous seasons. Michael hasn't been shy about his love for women as he has been filmed on a number of mystery dates. "I care about Sarah a lot. But right now, I'm just enjoying myself," he said.
He goes on to explain his affinity for spending time with other women. "Honestly, I just like to have good conversations with different women and see where different women's head is at," he admits. Meanwhile, Sarah speaks to producers and expresses her frustration with Michael not reaching out once since he left for Flint. Cameras show her pick up the phone to call Michael but he ignores the call while he's out on his date. But, Sarah is on her way to see her ex-boyfriend Malcolm in an effort to get closure following their recent breakup.
The back and forth between Michael and Sarah is the latest development in their unconventional marriage. Since getting married, the couple has rarely lived together as husband and wife. Michael appeared bothered when Sarah was dating Malcolm and appeared to want to get back into her good graces. But, once his mission was complete, Michael packed his bags and hit the road. Sarah continues to seemingly put off the idea of divorcing Michael despite his obvious disregard for their commitment as a married couple.
Source: WeTV