Last Of Us Creator Loves Hyper Realistic Art Of Pedro Pascal As Joel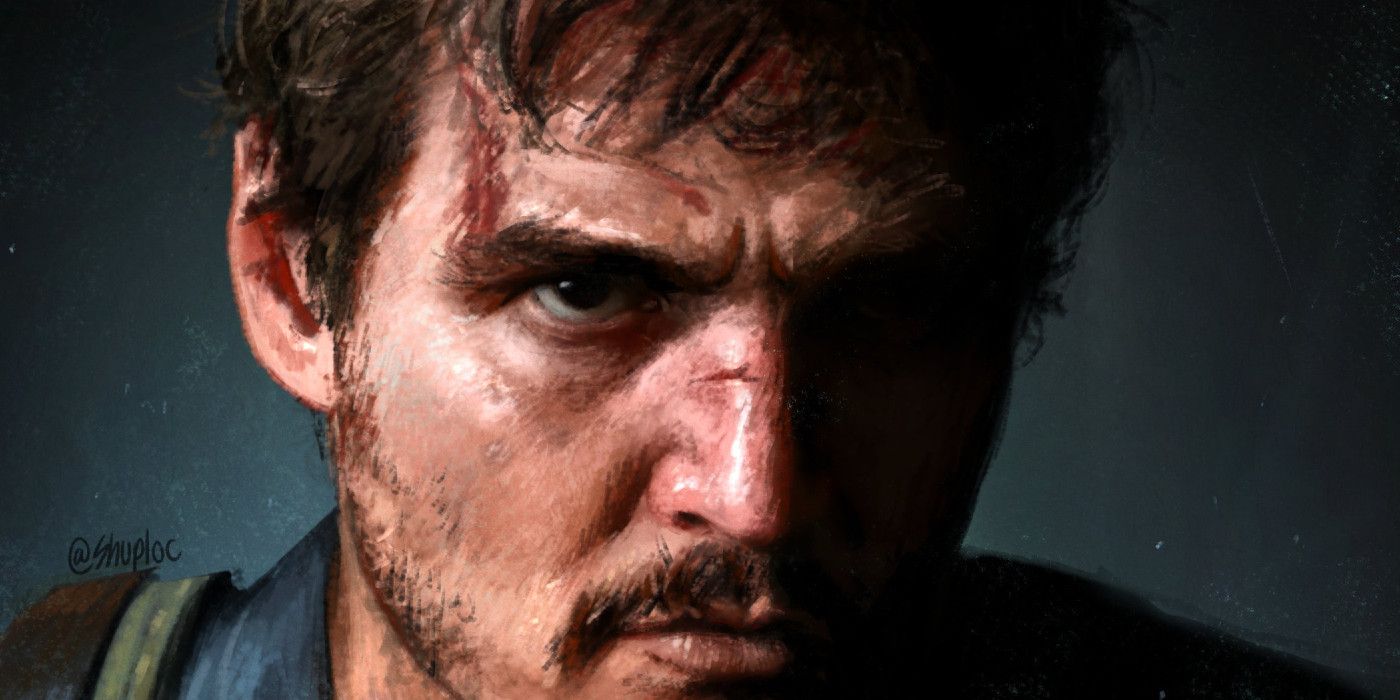 A new piece of fan art has emerged, depicting Pedro Pascal as The Last of Us' Joel Miller — and quickly earned the praise of original creator Neil Druckmann. Developed by Naughty Dog and published by Sony Computer Entertainment, the action-adventure game was released in 2013. Written and co-directed by Druckmann (alongside Bruce Straley), it was last remastered and released via the PS4 the following year. Earning critical acclaim and sweeping popularity, the saga followed a smuggler named Joel and a teenager named Ellie. Together they navigated the post-apocalyptic United States, one inhabited by cannibalistic creatures. The Last of Us Part 2 was released in 2020 to similar acclaim from critics and was named Game of the Year.
In March 2020, it was announced that HBO would produce a live-action adaptation of the games. Chernobyl creator, Craig Mazin, was confirmed to be writing and executive producing the series alongside Druckmann. With Kantemir Balagov equally confirmed to be directing the pilot episode, The Last of Us series was officially greenlit in November 2020. A few months later, in February, it was revealed that Pascal would take on the role of Joel. Battling by his side, Ellie was set to be played by Bella Ramsay. As two of Game of Thrones' coolest breakout stars, the news was met with a wave of positivity. Equally, fans rapidly went to work on imagining how the duo may look in the popular roles.
A new piece by a Danish freelance artist known as Shuploc on Twitter. The hyper-realistic portrait perfectly blended the traditional outfit and gruffness of Joel with Pascal's trademark smolder. Depicted as though staring straight at the camera, this version of Joel was suitably scarred and battle-worn from his adventures prior to and during the events of the game (and, subsequently, the show). The image was a perfect recreation of a shot from the game itself, albeit through a Pascal-infused lens. Already garnering a mass of likes from fans, it also earned the appreciation of Druckmann himself. As well as retweeting the piece, he replied with the succinct praise of "Rad". Check out the full piece below:
Rad

— Dr. Uckmann (@Neil_Druckmann) February 28, 2021
The artwork once again solidified why Pascal is perfect to play The Last of Us' Joel. After decades of brief roles, he was introduced to a wider audience via the aforementioned Game of Thrones. As the charming and vengeful Oberyn Martell, he stole the show through Game of Thrones season 4. He proved so popular that many hoped the character might actually avoid his fate from George R.R. Martin's novels. Alas, it wasn't to be. Instead, Pascal channeled that acclaim and popularity into staring roles on screens both big and small. Most recently he embodied both sides of the heroic spectrum — playing the villainous Maxwell Lord in Wonder Woman 1984 and the superhero Marcus Moreno in We Can Be Heroes.
In the last few years, however, Pascal has been most prominently known as Din Djarin on The Mandalorian. As the stoic bounty hunter, the Chilean-born actor has captured hearts through his relationship with Grogu (aka Baby Yoda). The show has been a perfect demonstration of Pascal's ability to add endless layers of heart and emotion to even the gruffest of characters. As well as allowing Pascal to complete the hero, villain, and antihero trifecta, it paved the way for him to be an obvious choice to play Joel. After all, both Din and Joel are ruthless and cynical people who found themselves reconnecting with their humanity through being unexpected father figures to young wards. As such, fans have already highly anticipated seeing Pascal bring the role to life. This new piece of art will likely only fuel that excitement, as well as leave them eager for The Last of Us to finally hit screens.
Source: Neil Druckmann/Twitter; Shuploc/Twitter