KUWTK: Why Fans Think Beyonce ONLY Sent Kris Jenner An Ivy Park Box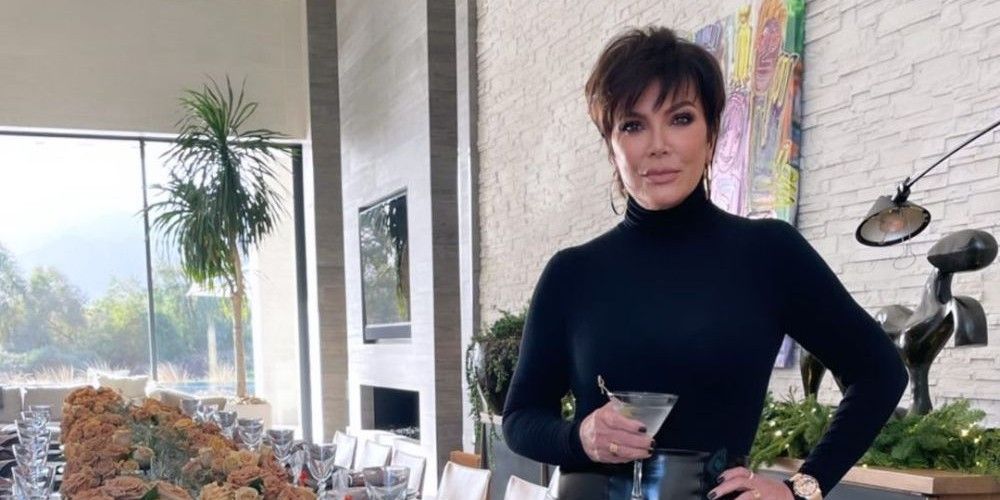 Some fans think that Beyoncé purposely only sent Keeping Up With The Kardashians star Kris Jenner an Ivy Park signature boxes as a gift, but didn't give the rest of the family anything. Recently, the Kardashian-Jenner family matriarch shared a photo of her special gift from Queen Bey herself, and fans couldn't help but notice that she was the only family member to do so.
Beyoncé is known for sending out personalized boxes to her family, friends, and select influencers whenever her company Ivy Park is releasing a new collection. Nothing changed for the brand's new winter edition Icy Park pieces. A number of celebs and influencers have been seen sharing pictures and videos of the new products they received in the mail. And yet, given the millions of followers that Kim Kardashian and her sisters have, the reality TV family has rarely been granted the privilege of receiving such gifts from Beyoncé. In January, Kim shouted out Beyoncé and Ivy Park after receiving a new product much later than many other influencers. Kim's post came after fans began making fun of her with claims that the "Single Ladies" singer didn't like Kim despite Beyoncé and Jay Z's longtime friendship with Kanye West.
Once again there's a question mark on whether or not Beyonce sent Kim Kardashian and her sisters any pieces from this new Icy Park collection. However, there is one Kardashian-Jenner that definitely received a box, and it happens to be matriarch Kris Jenner. Kris took to her Instagram Story over the week to share a photo of her Icy Park pieces. "@WeAreIvyPark @Adidas @Beyonce Thank you loveeeee," the mother of six captioned the photo that showed off her new apparel. After sharing the photo, fans took to Reddit to point out that Kris was the only one to receive the gift from Queen Bey. The Redditor behind the thread dug into the photo a little deeper.
"I like to think Beyonce's team were talking to her and they went who do u wanna send a PR box to," the fan wondered before as they went down the line of Kardashian-Jenner family members. "Kim is the OG influencer and will bring in the most publicity. Kendall is the model. Kylie has a lot of followers on Instagram. And Beyonce went, you know, send it to Kris Jenner, she's the only b**ch I respect." The jokingly shady remark received a lot of feedback from fans who agreed with the possibility of it being true. One fan noted how "underwhelming" Kris' box compared to the ones that other celebrities received. "Kris' box was very underwhelming. It's like she got the second-tier PR box," that commenter claimed.
Nonetheless, Kris Jenner was at least acknowledged by Beyoncé. In turn, it's very strange that Keeping Up With The Kardashians stars like Kourtney, Khloe, Kylie, and Kendall can't say that they've received anything. Maybe Beyoncé is just making her rounds and will get around to gifting the rest of the sisters sometime in the future.
Source: Reddit