KUWTK: Travis Scott Says Daughter Stormi Has Been His 'Inspiration'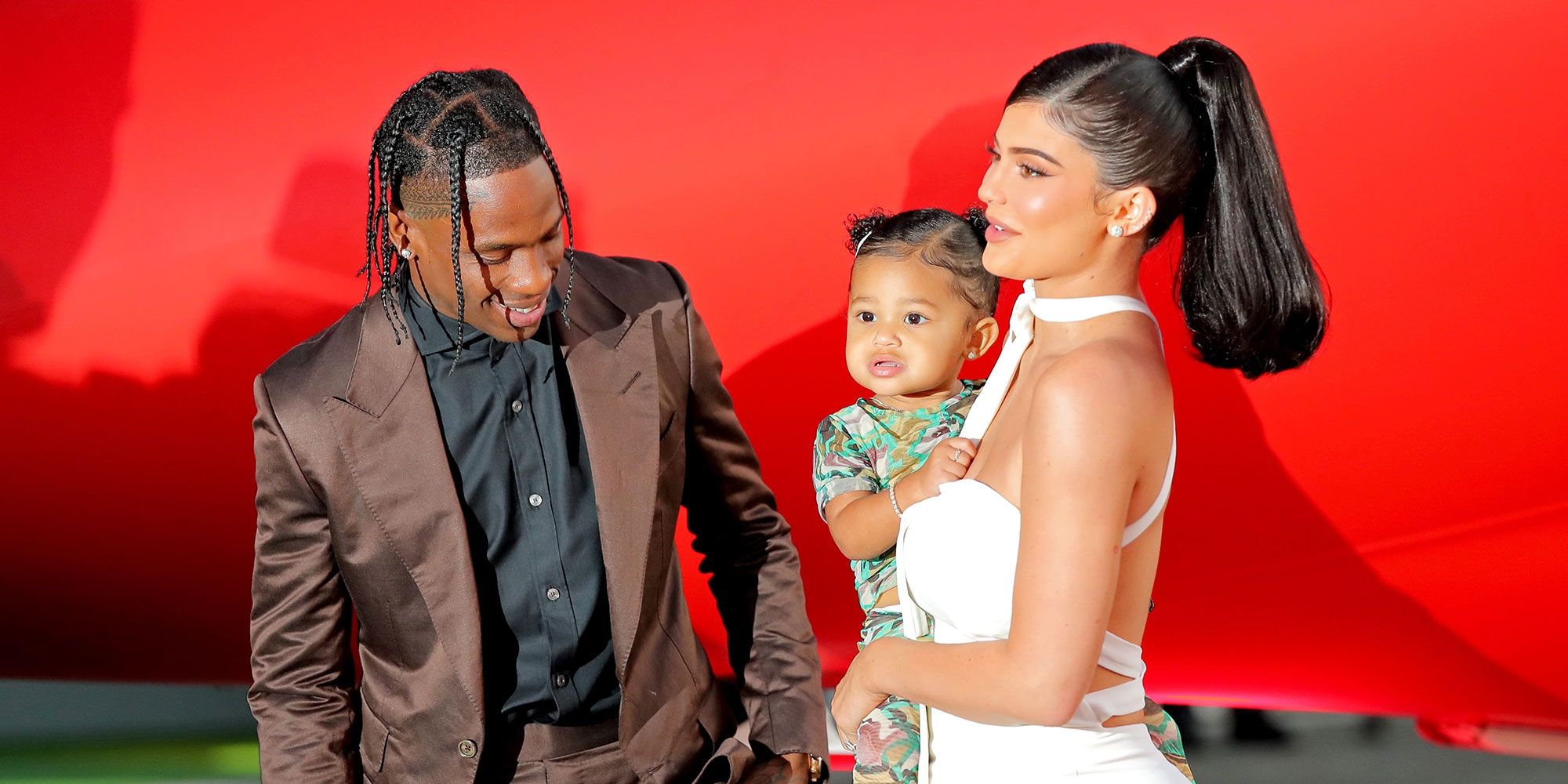 Travis Scott is known for maintaining his privacy despite having a daughter with the highest paid celebrity. However, the Houston rapper recently opened up about his fatherhood journey and shared how much his daughter Stormi Webster serves as his 'inspiration' in life. He spoke candidly on how co-parenting Stormi with Keeping Up With The Kardashians star Kylie Jenner has helped to change his life.
Back in February 2018, fans were shocked when Kylie announced she had given birth to a daughter. She was just 20 years old at the time and had only been dating Travis for a few months. They first went public at Coachella the year before, a few months after Kylie called it quits with fellow rapper Tyga. The reality star was successful at maintaining her privacy during her pregnancy before rumors started to swirl around the time she welcomed Stormi. Since her arrival, Kylie and Travis have remained a solid front for their daughter despite their breakup in November 2019. While it's still there still a private romantic relationship between the two. Both stars haven't confirmed their reunion as a couple.
Just off the heels of Stormi's third birthday, the "SICKO MODE" rapper is reflecting on the "huge impact" his daughter has had on his life and career. "Fatherhood influences my job," Travis told i-D. "It's a major inspiration, you know what I'm saying? Especially Storm, she's just acting like a kid. She's always interested, she catches on and learns things and adapts to things so fast." The 28-year-old Texas native explained how different his daughter's generation is from his younger siblings and how her consumption of content has widened his perspective. "Stormi's generation is way different from mine, and she's way different from my younger brother and sister," he said.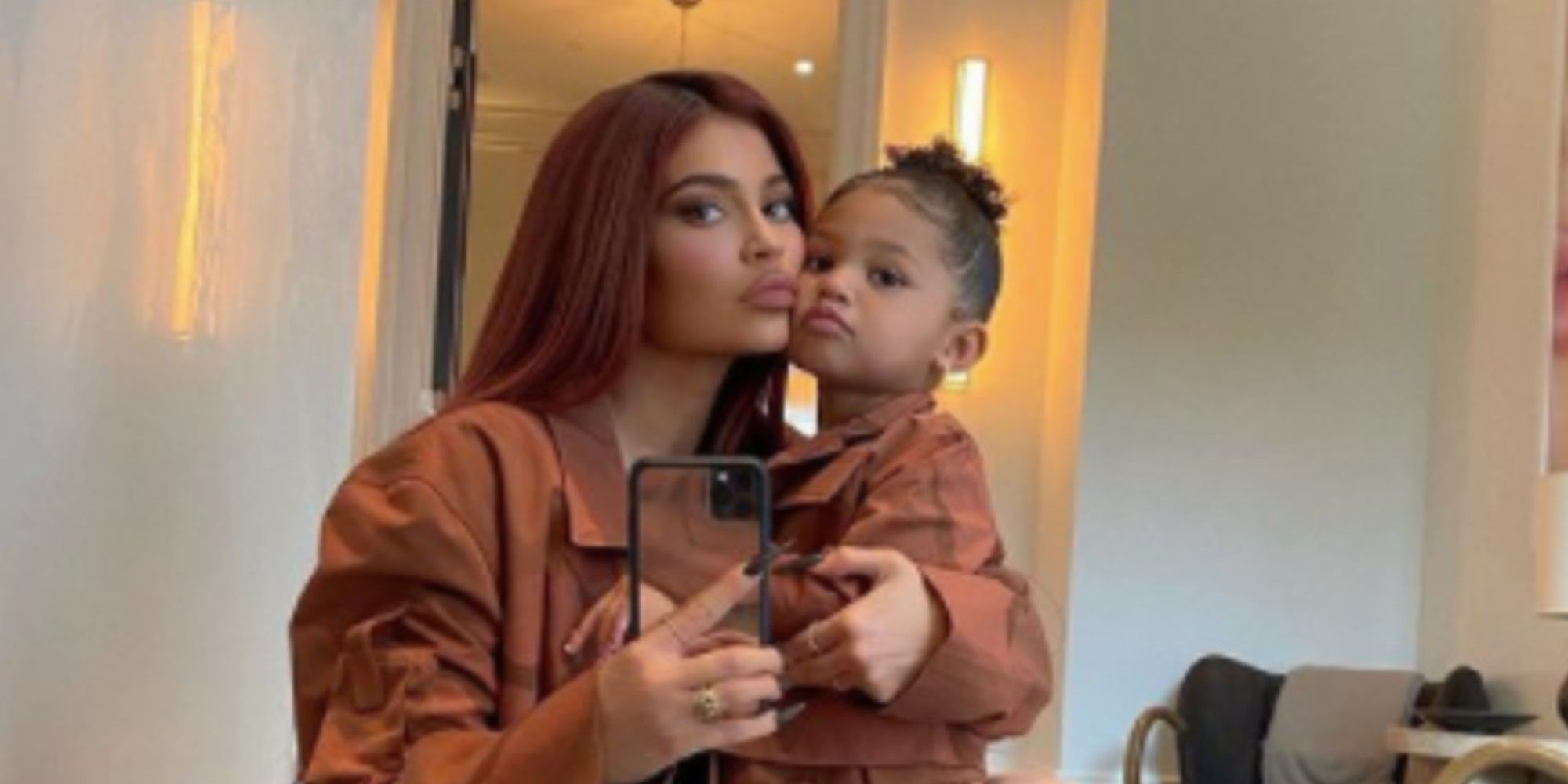 "Kids show you a different outlook on life, how they view things, the type of pressures they have and what makes them happy, what makes them move." Like most kids these days, Stormi loves watching videos on YouTube, and as a Grammy-nominated rapper, Travis says his daughter's love for entertainment helps to mold his career and lifestyle. "She realizes she's there, she's ready to see now," he explained. "I realized my job is way more important than what I thought because of her. More responsibility, you know? You've got to use that properly."
He was just 25 when he became a father. Since raising his daughter with the Kylie Cosmetics founder, the "Butterflies" rapper says he doesn't "live for myself anymore." The passionate rapper/producer described how his toddler gives him new motivation for life. "I was already going so hard for the fans and now, oh man, Stormi, it's like… I love that." Sources recently shared how amazing the rapper and reality star are as co-parents. They hosted a birthday party for Stormi before taking her on a vacation to further celebrate.
Source: i-D