KUWTK: Kylie Jenner Drops West From Kim's Name In New YouTube Video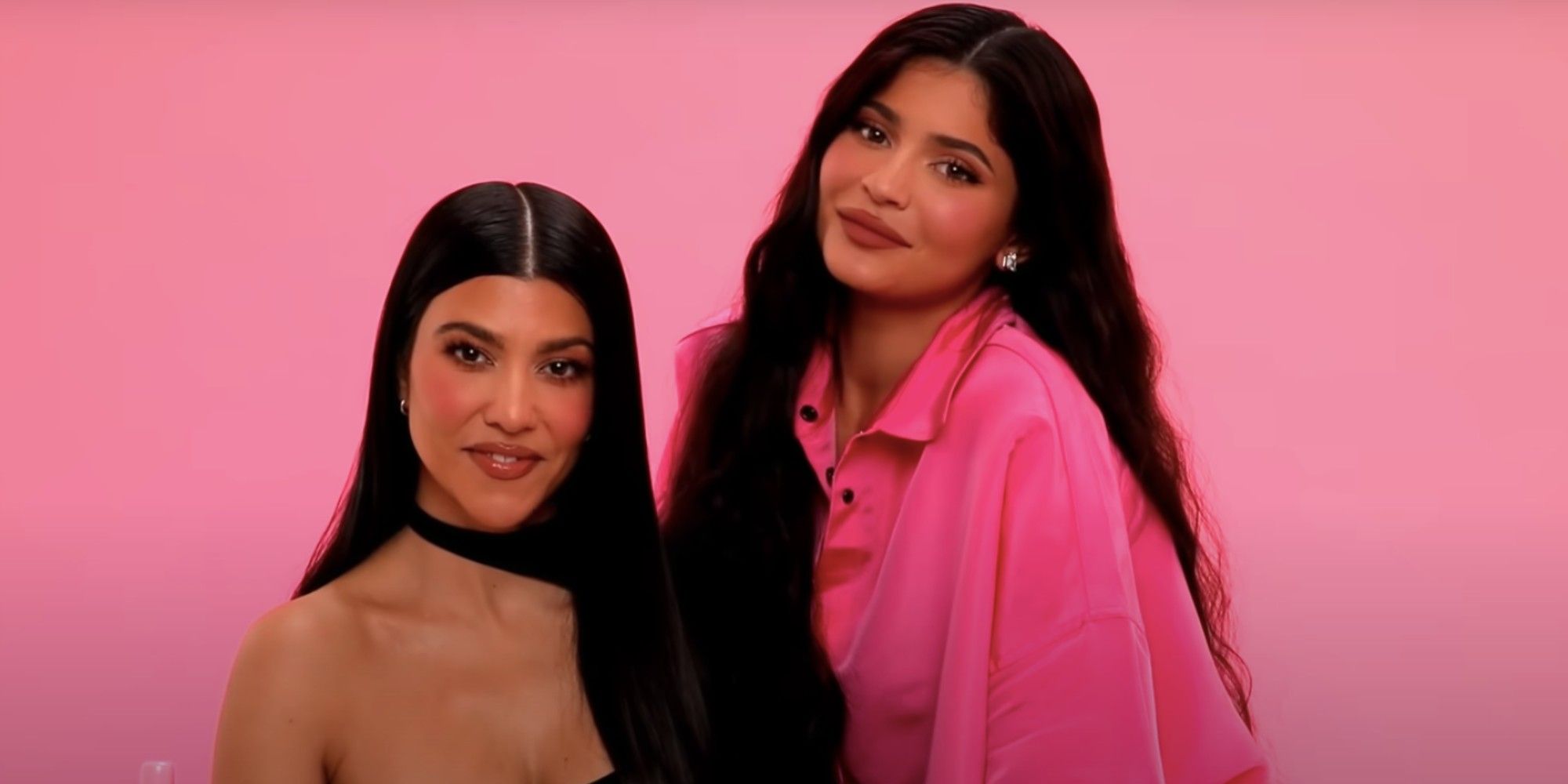 Kylie Jenner may have been the first of her famous family to confirm Kim Kardashian and Kanye West's recent divorce. While doing Kourtney Kardashian's makeup for her latest YouTube video, she and Kourtney spoke with Kim on the phone. The video added a caption stating who was on the phone in which West was dropped from Kim's full name. Kim filed for a divorce from Kanye last week following months of speculations.
After nearly seven years of marriage, Kim and Kanye are one step closer to parting ways for good. Rumors have been circling around the couple for quite some time now; however, neither Kim nor Kanye have commented on their current status of their marriage. News broke last week that Kim had officially filed for a divorce, just days after Kanye was spotted still wearing his wedding ring. While their journey to divorce is just getting started, it was revealed in the divorce documents which surfaced the Internet that Kim had asked for joint custody of their four children.
While fans have been curious to know if Kim will drop Kanye's last name or not, Kylie may have just given them the answer. Kylie's oldest sister Kourtney recently took the time to sit down with Kylie to allow the makeup guru to do her makeup for a video for Kylie's YouTube channel. During the video, Kourtney called Kim to ask her about her infamous insult to Kourtney. She said, "You're the least interesting to look at." While Kim was on the phone with the sisters, the video added a caption which stated, "On the Phone: Kim Kardashian," seemingly eliminating Kim's married last name. This is leading fans to believe that Kim is moving on quite fast. She is perceived as being ready to leave her marriage to Kanye in the past.
As Kylie was doing Kourtney's makeup, she asked the Poosh founder how she truly felt when Kim told her she was the "least exciting to look out." Kourtney remembered how upset she truly was, even crying over it. Kourtney opened up, explaining, "At the time I took it really personally and I was like why would someone in my family like say something like that." Kylie sympathized with Kourtney as she hugged her and told her how cute she was. Kourtney admitted that she later was able to laugh at the joke. They ultimately called Kim to include her in the conversation as Kourtney vaguely remembered Kim once telling her that was not even what she meant to say during the argument. Neither Kim nor Kourtney could remember what she had once said the insult was meant to be.
While it may be quite simple for Kylie to eliminate West from Kim's name in her YouTube video, it is not going to be as easy for Kim's brands, as she would ultimately have to rebrand them. Her makeup brand KKW Beauty has West in the name. It is unknown if Kim plans to drop West altogether or keep it for the sake of the brands she has grown throughout their marriage; however, Kim still includes West in her name on Instagram. The breakdown of Kim and Kanye's divorce is said to be portrayed on the final season of Keeping Up With the Kardashians.
Source: Reddit, Kylie Jenner/YouTube