KUWTK: Kylie Jenner Calls Stormi 'Best Friend Forever' in Cute IG Post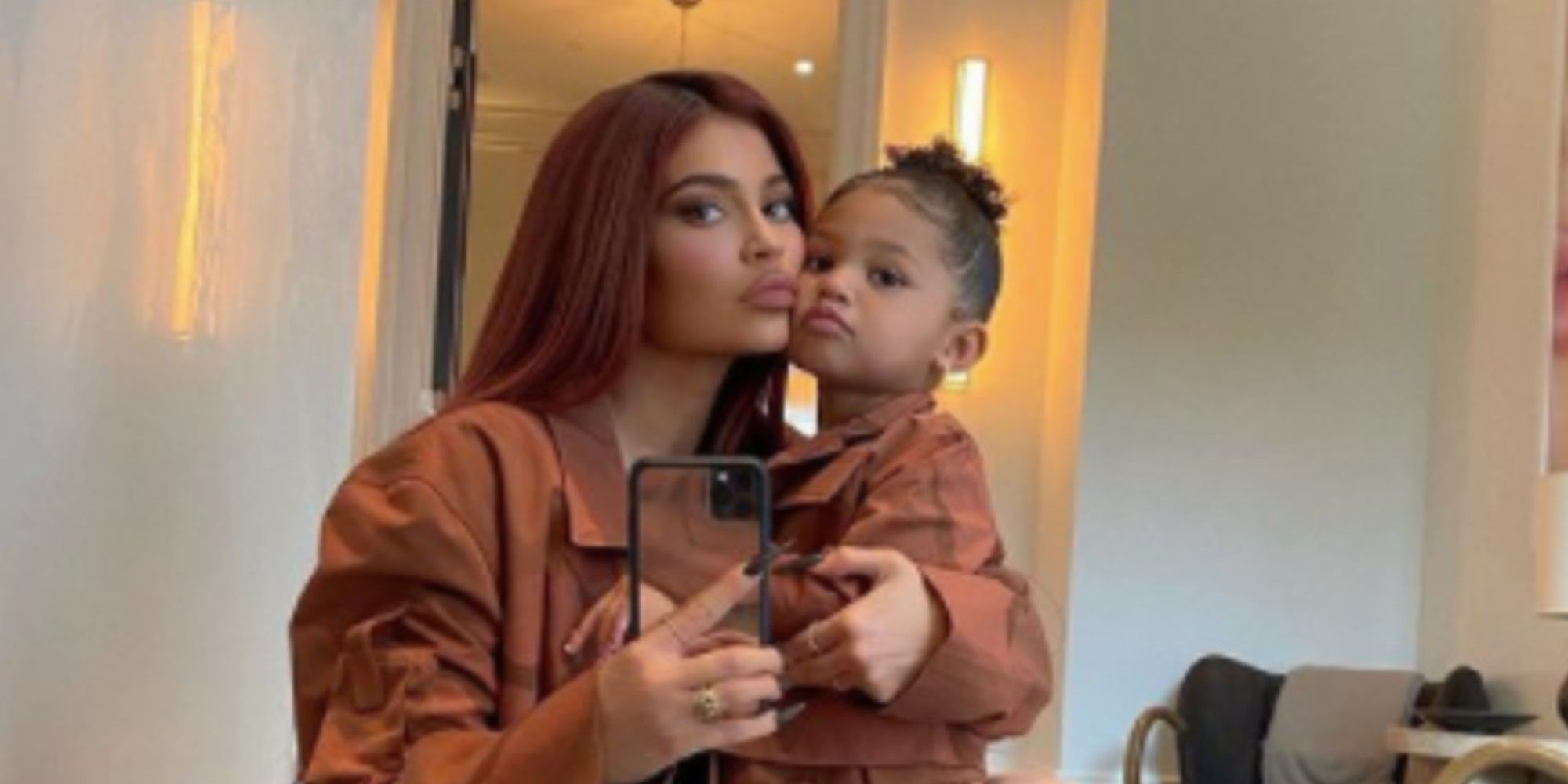 Although Kylie Jenner has had many best friends over the years of Keeping Up With the Kardashians, no one can beat her daughter Stormi out for the ultimate "best friend" title. Kylie posted adorable photos of her daughter on Instagram as she called Stormi her "best friend forever." Kylie is always showing off how cute her daughter is as she posts photos of her quite often.
While Kylie is the queen of Instagram, she took a step away from the spotlight in 2017 as she was pregnant with her daughter. Despite there being rumors speculating that Kylie was in fact pregnant, she continued to have a private and intimate first pregnancy. Since Stormi's birth three years ago, Kylie has loved motherhood. So much so, fans actually admire the way she is raising her daughter Stormi. Most recently, they were praising Kylie for Stormi's manners during the mommy-daughter golfing day.
Kylie and Stormi are the ultimate mother-daughter goals. Kylie posted two adorable photos of Stormi on Instagram, captioning the post, "best friend foreverrrr." Stormi showed off her precious smile as she posed for the camera outside of their home. Stormi definitely takes after her mom as she knows how to strike a pose. Kylie dressed Stormi in black leather pants with a peach-colored long sleeve top and sneakers. She finished off the look with a bright orange jacket which Stormi did not seem to want to wear. In the first photo, Stormi held the jacket by her side while she traded it in for the water hose in the second photo. Stormi giggled as she aimed the hose right at the camera.
Stormi's cuteness did not go unnoticed as Kylie's comments section flooded with messages of admiration for the three-year-old. Stormi's aunt, Khloe Kardashian, called her a "cutie pie" while her best friend Malika wrote, "Doll baby." One fan pointed out the similarities between Kylie and Stormi, writing, "like mom like daughter." Others called her the "coolest baby ever" and complimented her "stylish" outfit. Kylie later shared a video on her Instagram story of yet another precious mother-daughter moment. In the video, Kylie showed off how much focus it takes to do Stormi's hair. The sped-up video showed Stormi attentively watching TV while Kylie did her hair.
There is no doubt Kylie is a good mom as much of her focus these days seems to be focused on her daughter. Kylie may have her parents to thank for her parenting skills. For years, Kylie has been perceived on Keeping Up With the Kardashians as the golden child of the family. Because her parents Kris and Caitlyn have given her so much attention over the years, Kylie is not reciprocating that with her own daughter.
Source: Kylie Jenner