KUWTK: Kim & Kayne Alleged Divorce Papers Surface, Fans Call It Invasive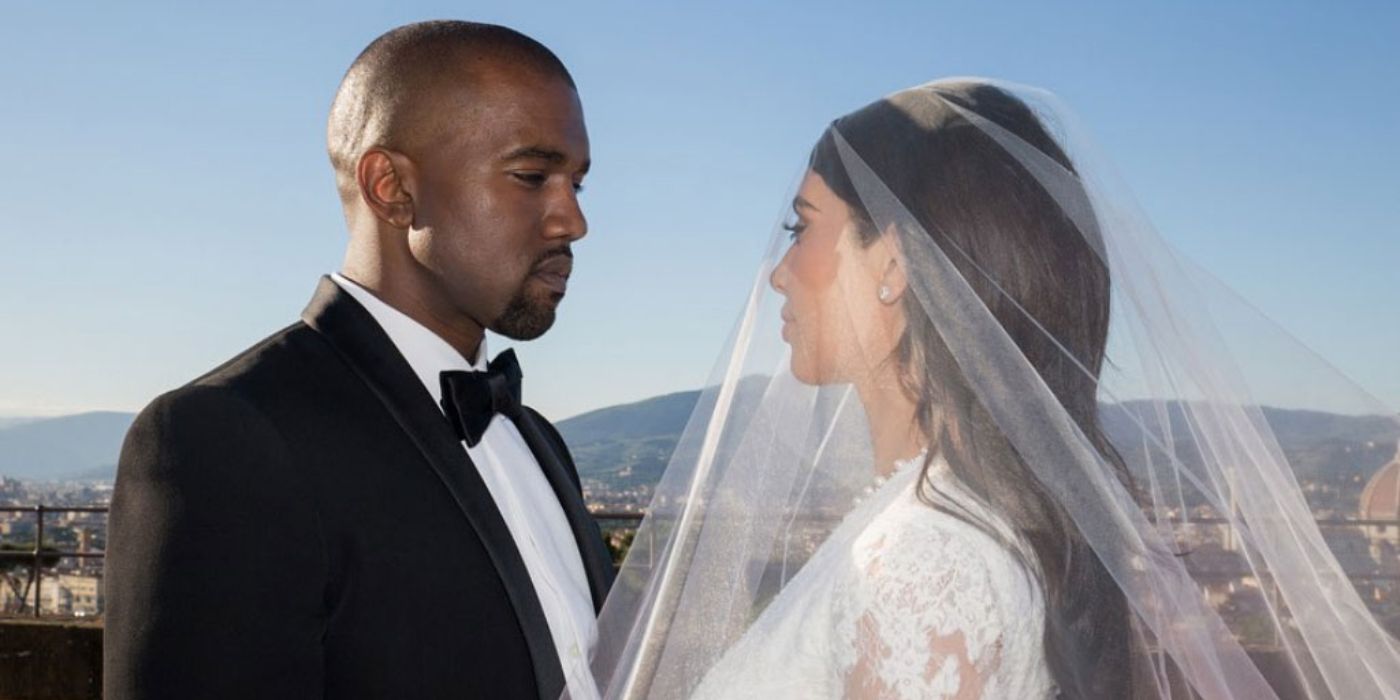 Just one day after news broke of Kim Kardashian filing for a divorce from Kanye West, their alleged divorce papers are surfacing the web. Keeping Up With the Kardashians fans are appalled, calling it "invasive." Rumors began speculating that the two were heading towards divorce earlier this year. While neither of them have commented on the speculations, the rumors were confirmed when Kim officially filed for a divorce.
Kim and Kanye have been on rocky terms since late 2020. Although the couple did in fact spend the holidays together with their kids as a family, things turned south soon after the start of the new year. Amid their ongoing issues, the once power couple was said to be attending marriage counseling together; however, they later stopped attending sessions. The longer the two opted out of commenting on the matter, the more fans were left to believe it was true. Now, they have confirmation that it was in fact true.
Photos of Kim Kardashian and Kanye West's divorce papers are already surfacing the web. A Reddit user posted photos of the documents, claiming they originally came from Daily Mail. In the documents it states that Kim is seeking a divorce from Kanye due to "irreconcilable differences." As for custody of their four children, Kim marked off joint custody for both "physical" and "legal" custody. Neither Kim nor Kanye will be receiving "spousal support." Because of Kim and Kanye's "premarital agreement" from seven years ago, their "assets and obligations" will be considered "separate property." Therefore, "there are no community assets" within the divorce. Both Kim and Kanye will be paying for their lawyers and legal fees throughout the divorce case separately.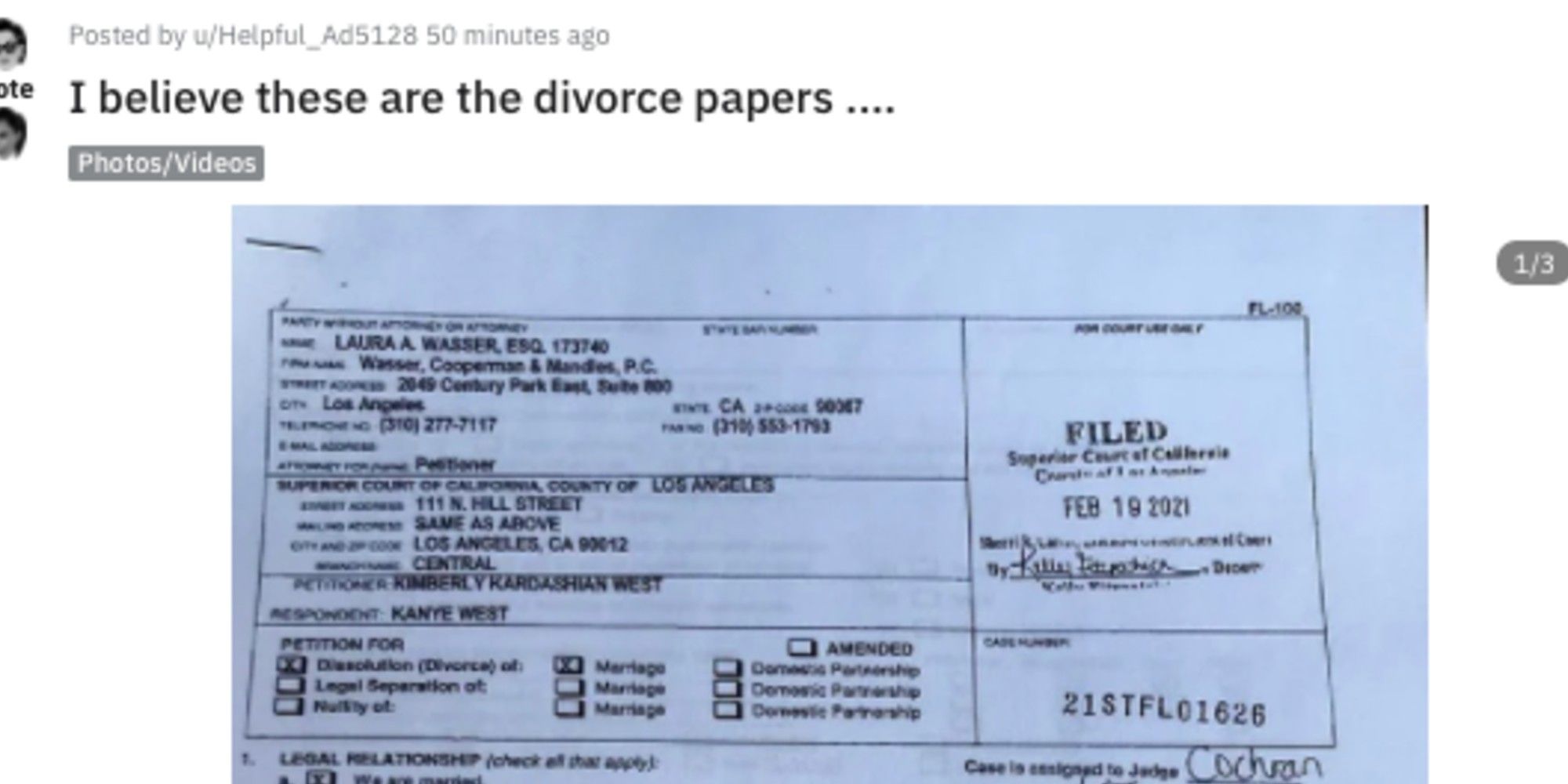 In California, divorce papers are considered a matter of "public record" and therefore it is not illegal nor "shady" for the documents to be surfacing the web. In fact, in order to obtain the records all one would allegedly have to do is "pay the court." On the other hand, many felt "weird" and uncomfortable reading the documents. They see it as an "invasion" of privacy. One user pointed out that it was smart of Kim to choose "no community/shared assets." Some were confused as to who will get their Calabasas home, while another claimed that Kanye owns the home and Kim owns the surrounding land. It is unknown if Kim will drop Kanye's last name from her name; however, she did in fact sign the documents "Kim Kardashian West." Her lawyer is Laura A Wasser.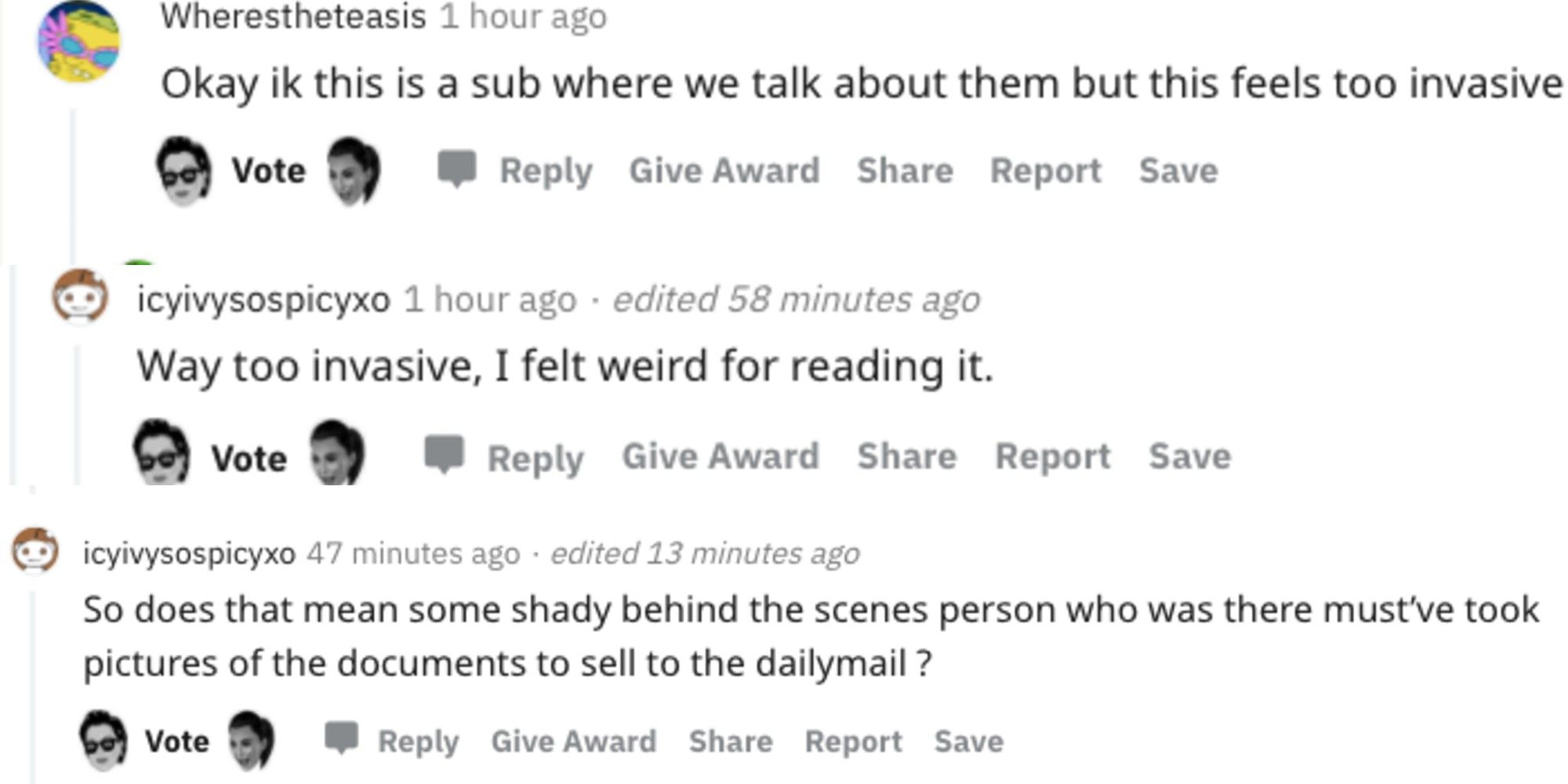 It is no surprise that Kim Kardashian and Kanye West's divorce papers have already hit the Internet as nothing is ever a secret in the Kardashian family. Since Kris Jenner was originally accused of being the one to start the divorce rumors, could she have been the one to leak the photos as well? Kim and Kanye's divorce is said to be portrayed throughout the final season of Keeping Up With the Kardashians, which is set to air in March.
Source: Reddit, Daily Mail