KUWTK: Khloé Kardashian Accused Of Copying Beyonce In Good American Ad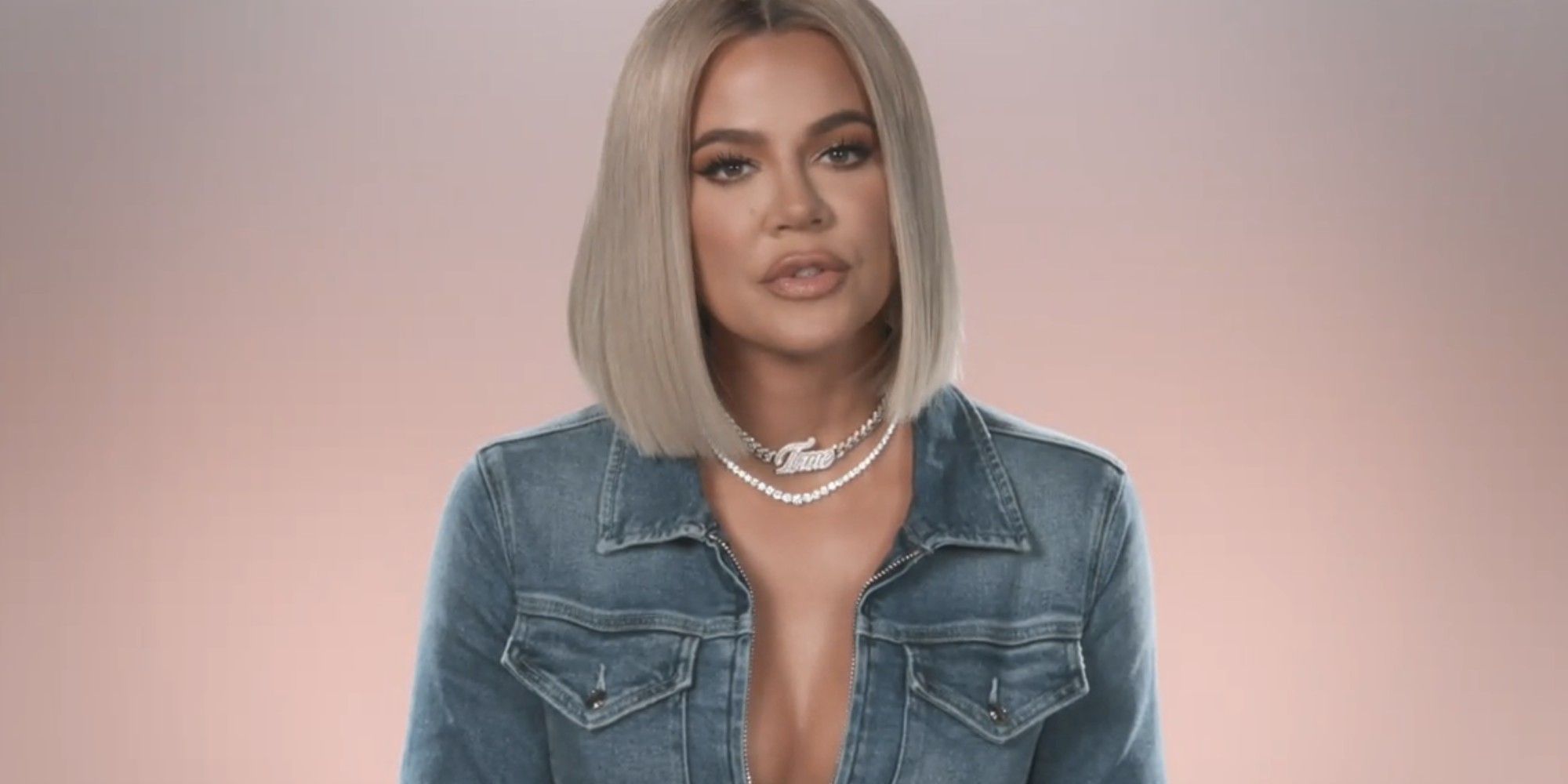 Khloé Kardashian is the latest Kardashian-Jenner family member to be accused of copying Beyonce's style. The Keeping Up With the Kardashians star's latest steamy promo pic for her Good American brand is being called out for looking like a complete replica of Beyonce's Icy Park ad. When fans noticed the number of similarities between the two shots, many were convinced Khloé took a page out of Queen Bey's book.
Whether it's how they style their hair, wear their makeup, or enhance their features, the Kardashian-Jenner sisters are often called out and accused of cultural appropriation and copying the style of other celebrities. One celeb who the famous sisters are often compared to is Beyonce. From her physical assets, style, and facial features, Kim Kardashian and her sisters have been said to try and emulate Beyonce's branded aesthetic. Most recently, a Kylie Cosmetics cheetah-print ad she released last fall was called out by fans for looking too much like some of Beyonce's past music videos. With the recent release of Beyonce's Ivy Park winter collection dubbed Icy Park, the Grammy award-winning singer struck a number of fierce poses to promote her new seasonal wear.
Over the weekend, Khloé shared a sultry shot of her hand grabbing her rear end. "New @goodamerican shoes are dropping 2.25," she captioned the photo that showed the bottom half of her body sporting a black crop top, black thong, and nude booties. She also wore a giant diamond ring on her finger that fueled engagement rumors. But it didn't take too long for fans to do a side-by-side of Khloe's latest Good American ad and one of Beyonce's shots for her Icy Park campaign. "Hmm where have I seen this before," one fan asked on Twitter, as captured by Its Onsite. When looking at the two photos, Khloé does appear to be striking the same exact pose as Beyonce, only her shot opted to crop out her face.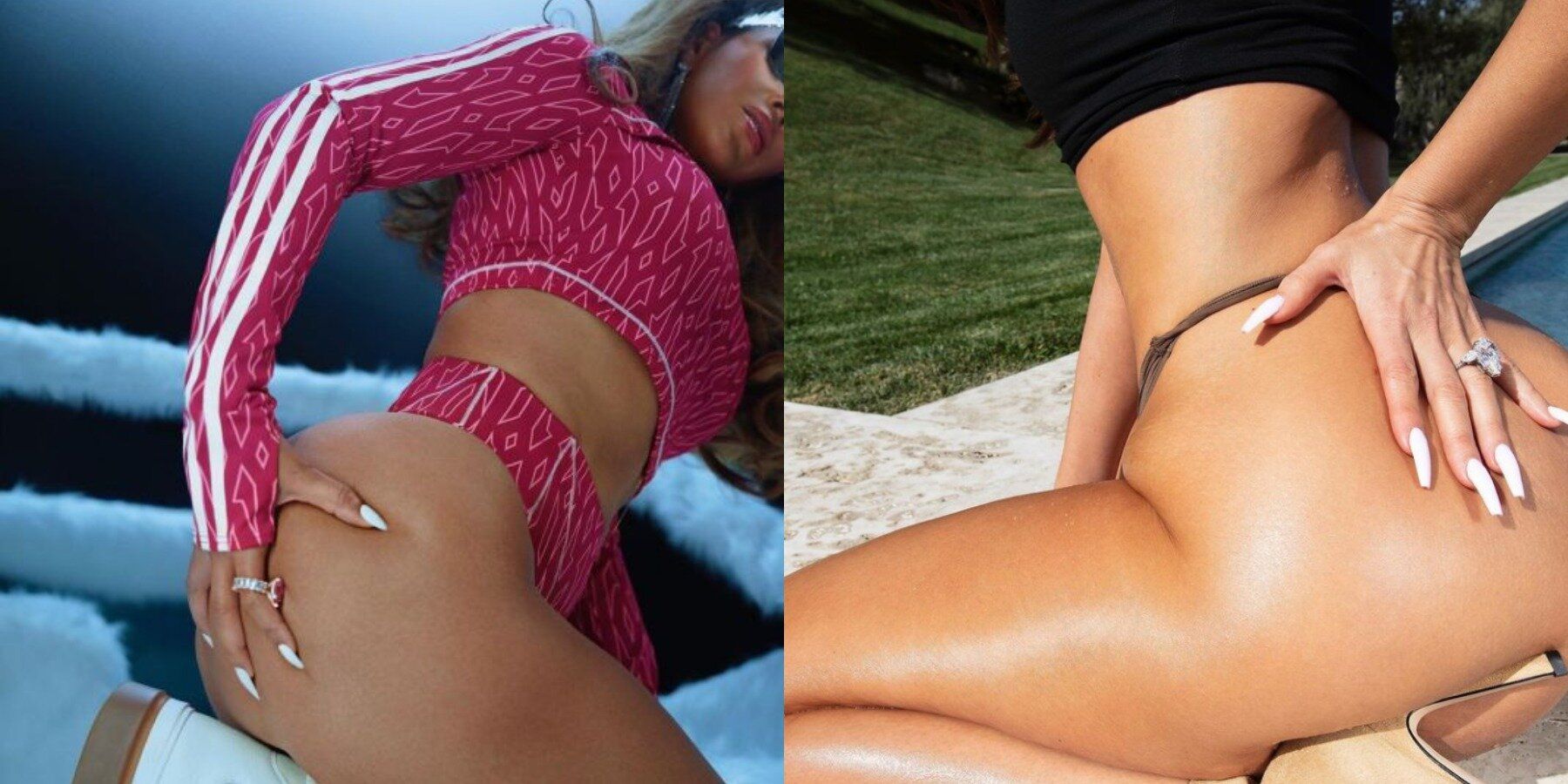 While it's not a certainty that Khloé drew inspiration from Beyonce's Icy Park pic, the timing is ironic. The singer's latest promo pics have been receiving fanfare online with loads of shares and retweets. Additionally, Kris Jenner recently shared a photo of her Ivy Park box that she was gifted. With Khloé's Good American shoe promo coming after Beyonce's, it's understandable why fans would draw the comparison. "B did it better," said one fan. "The kardashians always stealing," added another.
The Good American and Ivy Park comparison is the latest in a long history of the reality star sisters being accused of stealing Beyonce's style. Still, we're sure Khloé doesn't mind the online chatter about her brand's latest promo. As they say, there's no such thing as bad publicity.
Source: Khloe Kardashian, Its Onsite