KUWTK: Kendall Takes 'Huge Step' Going IG Official With Devin Booker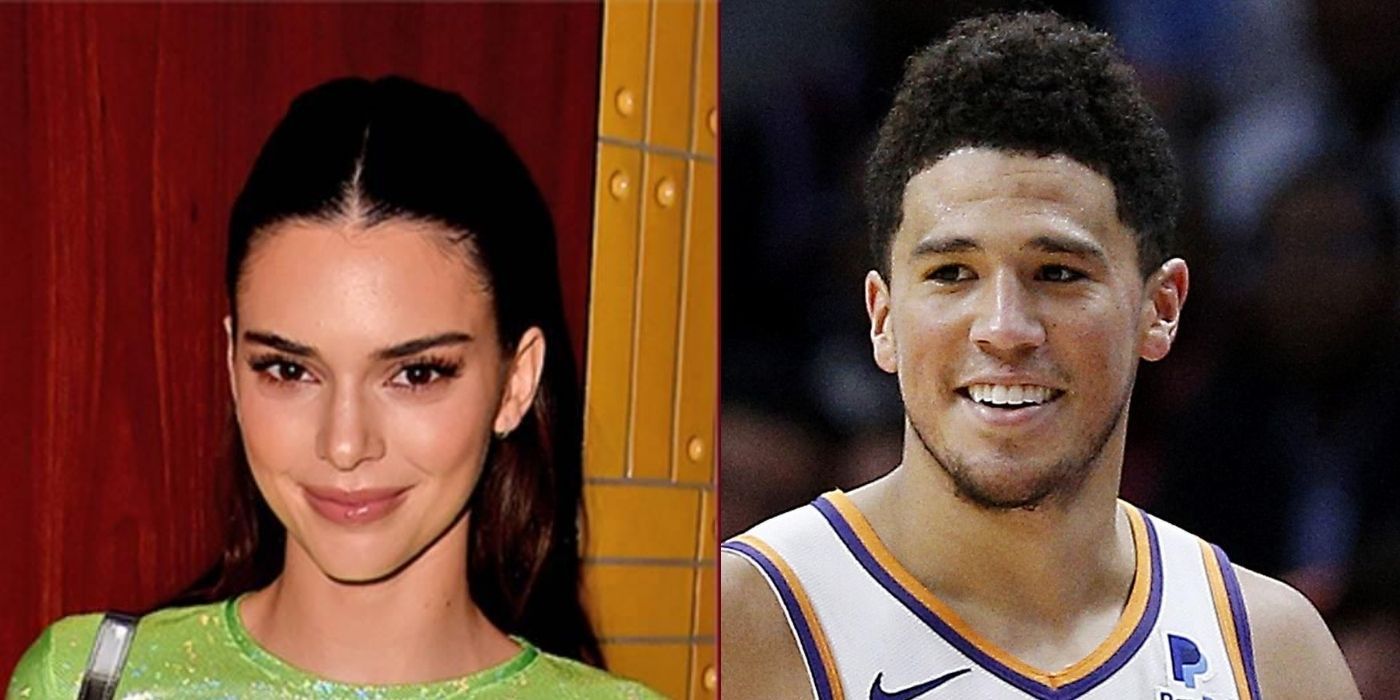 Kendall Jenner and Devin Booker have made it official. The Keeping Up With the Kardashians star posted an adorable photo with the NBA player on Valentine's Day. The two sparked romance rumors in January when Devin was caught flirting with Kendall on Instagram. Now, according to fans, Kendall has taken a "huge step" by posting a photo with him.
Kendall Jenner was just 11 years old when Keeping Up With the Kardashians first started in 2007. As the fans watched Kendall grow up, they learned she is more private than the rest of her family. Although she lives most of her life in the spotlight being a supermodel and reality star, Kendall tends to keep the details of her life, especially her dating life, private. She is not only private with fans, but with her family as well. Fans recently sympathized with Kendall after her dad, Caitlyn Jenner, publicly spoke about Kylie being her favorite child, as Kendall typically does her own thing.
What better day to make a relationship official than on the day of love? On Valentine's Day, Kendall posted an adorable photo of herself and rumored boyfriend Devin Booker on her Instagram story. Kendall smiled big as she laid back on a kitchen counter. Devin laid over her, hugging her close, with his face buried in her chest. Kendall hugged him back with her left arm as she covered her face with her right. Although Devin's face could not be seen in the photo with Kendall's arm blocking it, she confirmed it was him by tagging his profile alongside a white heart. Take a look at the cute photo and what fans on Reddit had to say below.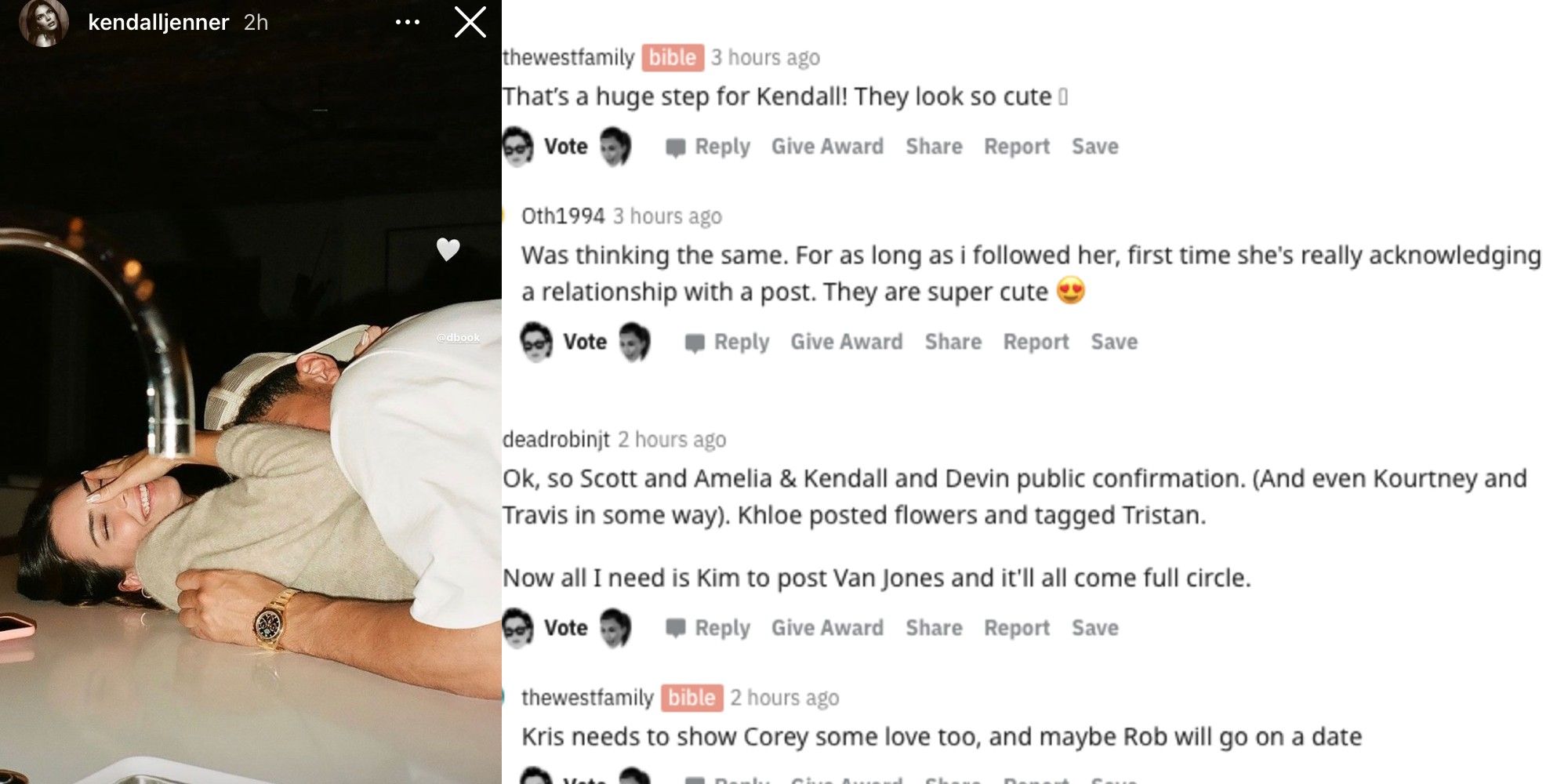 Posting about her relationship on Instagram is a "big deal" for Kendall, according to fans. This is the first time Kendall has ever openly acknowledged one of her romantic relationships publicly. Fans are happy to see her looking "genuinely happy" in her new relationship. It is nice that Kendall chooses to stay private with her life, as it makes it "seem like she wants something genuine and not just for show on insta," unlike her sisters. While many fans were shocked Kendall actually posted a photo with Devin, they aren't surprised that the rumors of them dating are true, as Devin supposedly attended Kim's 40th birthday party. According to one Reddit user, Devin was, at one point, romantically involved with Kylie Jenner's ex-best friend Jordyn Woods. He is also "good friends" with Jordyn's alleged boyfriend Karl-Anthony Towns.
Kendall Jenner and Devin Booker seemed to have had a good Valentine's Day together. It is unknown who they spent the day with. However, it is likely they spend more time with her friends rather than his, as the Keeping Up With the Kardashians family no longer speaks to Jordyn Woods. Here's hoping Kendall continues to give fans updates on their cute relationship.
Source: Kendall Jenner/Instagram, Reddit