KUWTK: Fans Spot Another Photoshop Fail in a New Kylie Video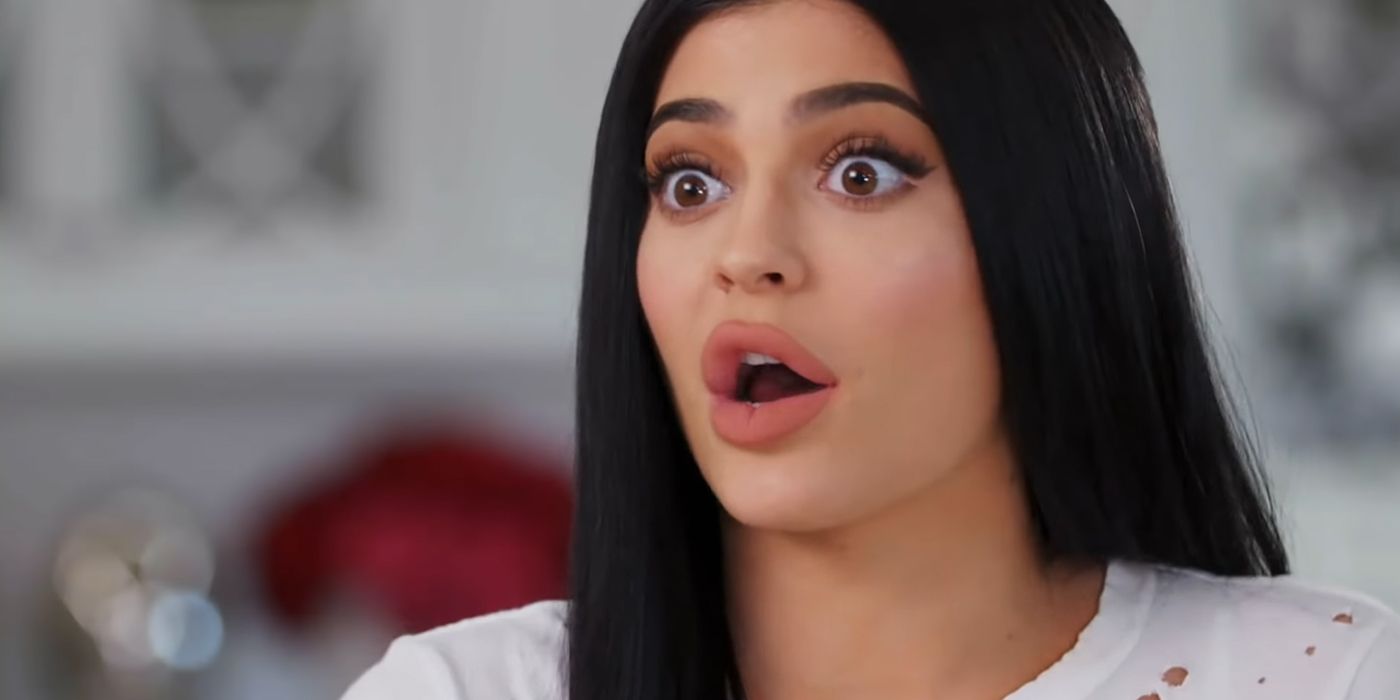 Kylie Jenner is being called out once again for allegedly using photoshop in one of her social media videos. The Keeping Up With The Kardashians is no stranger to photo editing accusations. She and her sisters are often blamed for using editing tools to enhance their features on social media. Now, the beauty mogul's latest sultry video has fans zooming in on what appears to be her waist changing in size.
Celebrities are known to go to drastic measures to obtain the most perfect appearance. Nips, tucks, and injections have become a normal part of modern life. Many credit the Kardashian-Jenner family for having profited more following alleged cosmetic enhancements. The family has admitted to some of their cosmetic work, like Kylie revealing she has lip injections and Khloe joking about being Nicole Ritchie's assistant "five faces ago". However, for the most part, the famous sisters remain silent on if they've gone under the knife. Kim Kardashian has even gone as far as getting an x-ray done to prove her rear end is real. But, even with plastic surgery, the reality star family is often accused of altering their photos and videos online.
This time around, the Kylie Cosmetics mogul is being accused of editing her video to make her waistline appear smaller in size. "Video editing in Kylie's newest post? It looks like her waistline moves but the shadow doesn't," a recent Reddit thread was titled. In the video, Kylie shows off a little skin and her curves in a beige-colored dress. The cut-out in the midsection of the dress allowed Kylie to tease her body in a sultry and stylish way. However, while modeling the dress, the video shows her waist seemingly shrink in size a bit. But at the same time, her shadow on the wall stays the same size. Once noticing the editing mishap, other Redditors flooded the comments on the latest series of Kardashian-Jenner photoshop fails.
"That's 100% a filter, her waist is twitching like my eye after black coffee," one fan quipped. "If you zoom in on her waist in the pics too you can see it's pixelated where her waist dips in," they explained. "I'm actually quite happy they keep fu**ing up with these, the more people that realize their bodies are edited the better." The comment came after Kendall Jenner was also recently called out for seemingly editing down her waist size in a bikini video she recently posted. "Oh wow, that is glaringly obvious. She should be ashamed of herself (but we know she's not)," another fan added.
Kylie and her sisters are known for ignoring criticism from fans. Especially when it's focused on their physical features and alleged photo edits. "ALL of their videos are edited. It's more just a matter of which ones have the glitch to make it obvious," claimed one fan. Considering how perfect Kylie and her sisters appear on social media, it's possible the reality stars have a team that enhances their social media content. But, it looks like fans are starting to notice the changes and they aren't happy about it.
Source: Reddit