KUWTK: Everything To Know About The Kardashian-Jenners' Glam Squad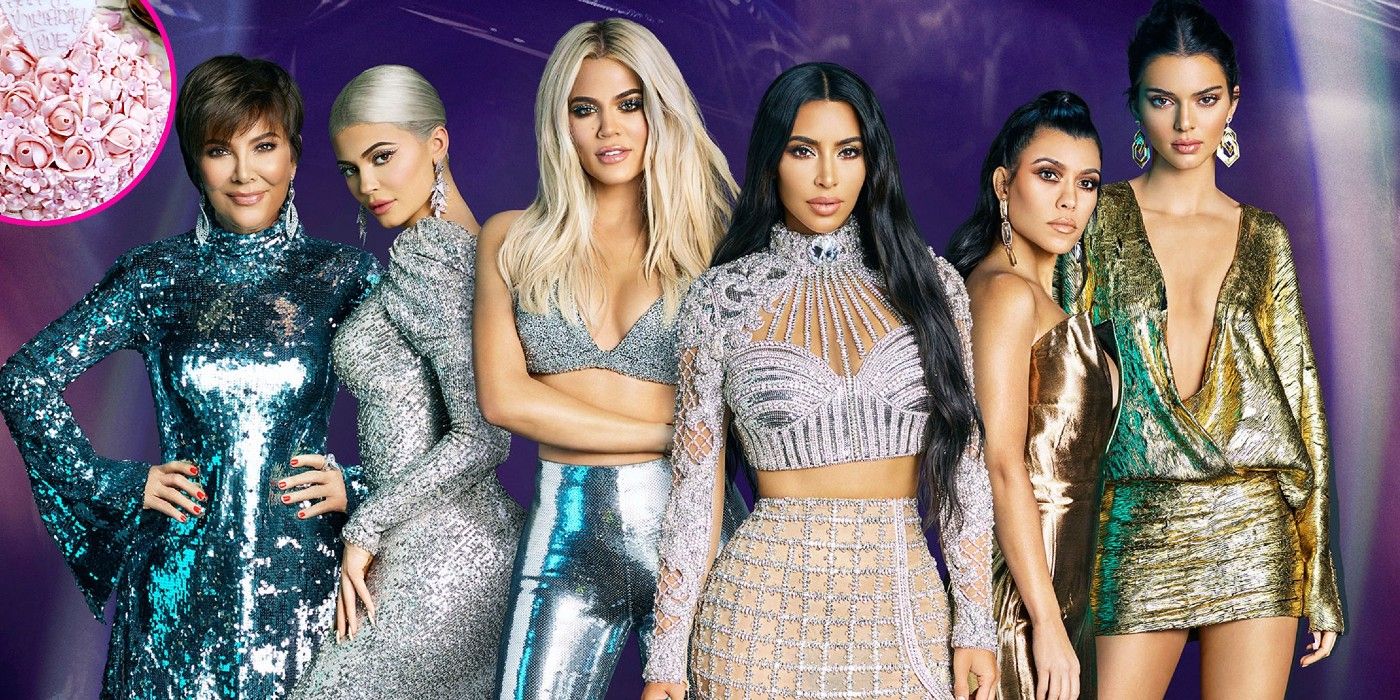 The sisters from Keeping Up With the Kardashians became makeup, hair, and fashion icons all because of their talented glam squad. Some of the people on the squad have been with the Kardashian-Jenners for years, while others began working with them recently. However long they have been with the family, the glam squad certainly knows how to make this famous family look red-carpet ready.
Over the years, the Kardashian-Jenners have had multiple people on their squad who eventually left due to a clash with one of the family members. Others simply moved on from working with them. But those that stayed have not only become an important part of their team, but have created close bonds with the sisters. Here is everything you need to know about the Kardashian-Jenner glam squad.
Jen Atkin is a hairdresser and stylist who has been part of the Kardashian-Jenners glam squad since they began their journey on KUWTK. Cosmopolitan Middle East describes Jen as one of Hollywood's most renowned celebrity hairdressers. She has worked with other A-list celebs, such as Chrissy Teigen, Hailey Baldwin, and the Hadid sisters. She began her career by assisting Chris McMillian, who created Rachel Green's iconic hairstyle from Friends, for several years before landing the job of assisting celebrity hairstylist Andy Lecompte. Jen now has her own haircare line, OUAI, which can be found online and at Sephora.
Ariel is a makeup artist who is well-known for working with the youngest of the sisters, Kylie Jenner. He has since worked with Kim Kardashian, Lilly Ghalichi, Kendall Jenner, and Shay Mitchell. The makeup artist was discovered at 20 years old by Kylie, who direct messaged him on Instagram in April 2015 saying, "Look, whenever you're in L.A., I want to work with you, let me know."
Chris Appleton has been one of the Kardashian-Jenner's go-to hairstylists for the past couple of years. He has worked with other celebrities, such as Jennifer Lopez, Ariana Grande, and Katy Perry. Chris grew a fondness for cutting and styling hair at the age of five and began working in salons at the age of 15. The hairstylist also has an interesting past. In his early 20s, Chris welcomed two children, Kitty-Blu and Billy, with his ex-partner, Katie, reports Quick Celeb Facts. He realized he was gay at 26-years-old and has been living openly since.
Mario found his passion for makeup while working at Sephora after a customer asked him to suggest a lipstick that would suit her face. After developing an interest in makeup, he landed a job as a makeup artist at Fox News. After showcasing his makeup skills on TV, Social Life magazine called him for a photo shoot, where he met his muse, Kim Kardashian. The pair have since stopped working together. Mario came out with his own makeup line in October 2020, Makeup By Mario, which is sold at Sephora.
Mary Philips is another makeup artist who regularly works with the Kardashian-Jenners. Besides regularly work with Kim, Khloé, and Kendall, Mary also works with Jennifer Lopez, Gwen Stefani, and Dua Lipa. Besides her talent in makeup, Mary keeps up to date on all the latest skincare trends. She always gives her A-list clients tips on skincare and how it plays an essential role in looking their best during red carpet appearances and photo shoots.
The Kardashian-Jenners love to have options when it comes to their glam squad. Not only that, but they are also very particular about who does their hair and makeup, only getting the best of the best for red carpet appearances and photo shoots. They only use the people they trust the most to get them looking camera ready.
Sources: Cosmopolitan Middle East, Jen Atkin (Instagram), Ariel Tejada (Instagram), Chris Appleton (Instagram), Quick Celeb Facts, Mario Dedivanovic (Instagram), Mary Philips (Instagram)