KUWTK: Amelia Wants Fans To 'Calm Down' Over Scott Disick Pics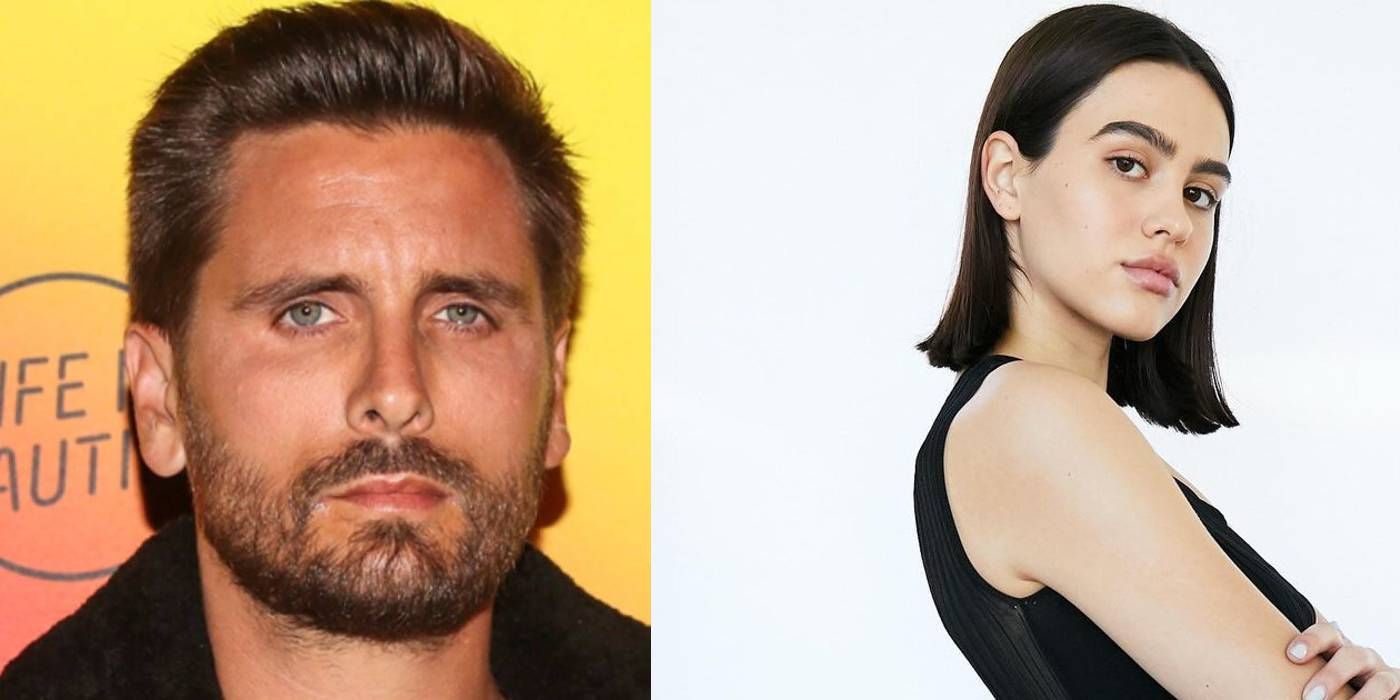 Amelia Hamlin has a new attitude after she proudly showed off her romance with Keeping Up With The Kardashians star Scott Disick on Instagram. The 19-year-old socialite is turning heads while appearing inseparable with new boyfriend Scott. Her latest expression of happiness over her love life has received a bit of judgment from her followers. However, Amelia just wants everyone to "calm down" when it comes to how she chooses to live her life.
After months of fueling dating rumors, Scott and Amelia have spent the past few weeks together confirming their relationship through a series of public outings and Instagram posts. It was October 2020 when they first stepped out together, and they spent the rest of the year teasing their romance through paparazzi shots. After celebrating New Year's Eve together in Mexico, Scott took things up a notch when he posted a few dinner date photos with Amelia on Valentine's Day. Over the weekend, Amelia finally returned the favor and posted up two photos with the Talentless founder. In one pic, she referred to Scott as her "dream man."
The Real Housewives of Beverly Hills star Amelia Hamlin recently shared a set of photos, which can be seen below. On her Instagram page, many people flooded the comments with remarks on Scott and Amelia's 18-year age gap, her revealing shirt, and Scott's history of dating younger women. This time, however, Amelia chose to respond to all of the criticism with, "Everyone can calm down." Her response shows how unbothered but aware she is to all the chatter surrounding her. She is the first person that Scott has appeared to embark on a relationship with since his breakup with Sofia Richie in August 2020.
The Flip it Like Disick star had been with Sofia for three years before they decided to call it quits. While Sofia has maintained her single status, Scott has been parading around Los Angeles and Miami with his new young girlfriend. Lately, he even changed his hair color. He debuted the beach blond look before going pastel pink while the two were photographed together in Miami.
Like Amelia, Sofia was also 19 when she started dating Scott in 2017. It's been said that her father Lionel Richie was never in support of their romance and Sofia has gotten back to a good place with her family since separating from Scott. As for how Lisa Rinna and Harry Hamlin feel about their daughter dating the Keeping Up With The Kardashians star… maybe viewers will get to find out on the latest season of RHOBH.
Source: Comments By Celebs