KUWTK: A History Of Kim Kardashian's Legal Accomplishments So Far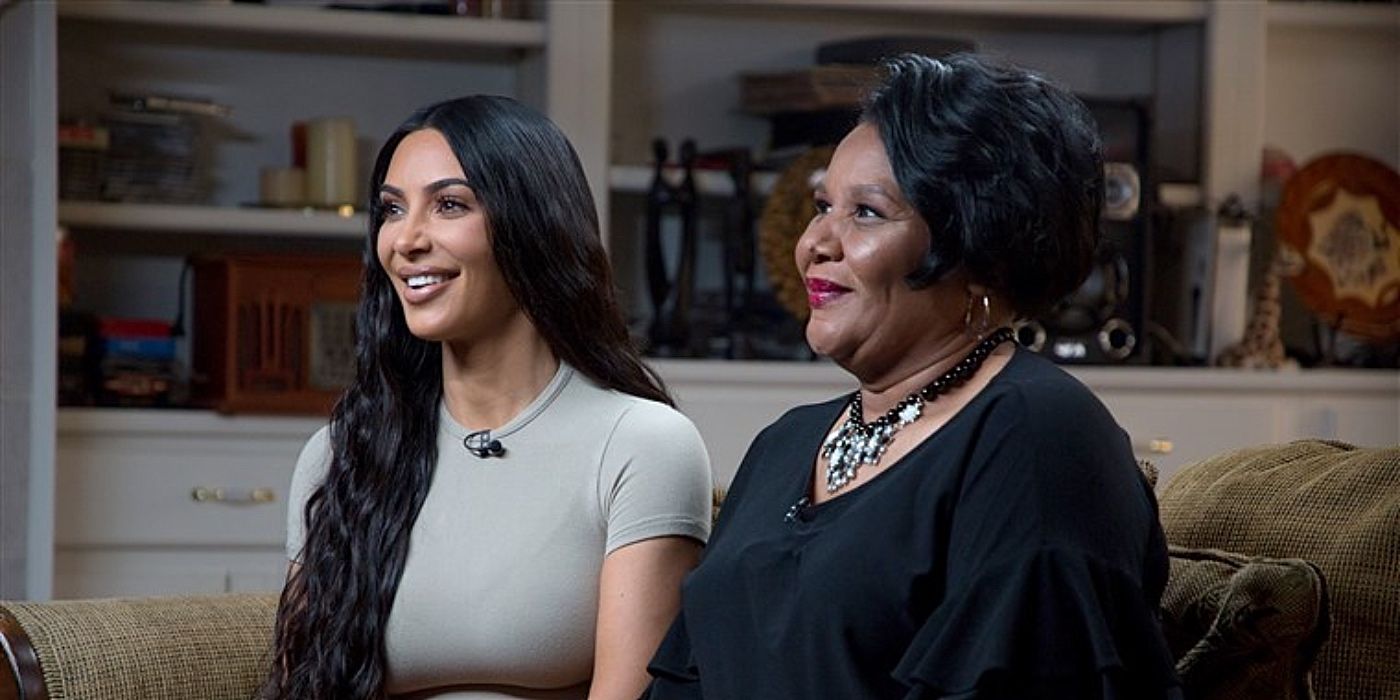 Keeping Up With The Kardashians star Kim Kardashian is now a criminal justice advocate while she continues to study the law in preparation for the bar exam, which she plans to take in 2022. While she may have gotten her start as a reality TV star, Kim is certainly making strides to use her fame for good as well.
Kim Kardashian has said a few times that her father's career as a lawyer is a part of what inspired her to pursue her own path toward working within the justice system. Alas, Kim decided to take an untraditional route – rather than going to law school, she's been apprenticing at a law firm and studying the law on her own. This is a valid way to become a lawyer, provided that she passes the bar exam, which every licensed lawyer must pass. Though she is not a real lawyer yet, she has already had many successes thanks to her power and influence.
Kim Kardashian's first success in the legal world was with Alice Johnson. This now-65-year-old woman was arrested for drug trafficking charges in 1993 and was convicted to life imprisonment without parole. While serving her sentence, Alice became a grandmother and then a great-grandmother. She never got a single behavior violation and worked hard at the prison's hospice center. Alice began pleading for her sentence to be commuted, but she didn't have any luck – until Kim Kardashian heard her story. In 2017, Kim Kardashian met with Jared Kushner, and the two underwent long talks with President Trump. Eventually, Trump agreed to fully pardon Alice Johnson, and she got to walk free. Eventually, with the help of Kim and President Trump, Alice Johnson was able to recommend three other women she was incarcerated with, who also got their sentences commuted.
Kim teamed up with CNN's Van Jones to campaign for the First Step Act, which is meant to support reentry into everyday life for released prisoners and reduce mandatory minimum sentences. With Kim Kardashian on board, the Act was noticed by President Trump and was approved by the US Senate. Thanks to the passing of this act, she was able to collaborate with attorneys on the 90 Days to Freedom campaign, which freed 17 prisoners who had been given life sentences for non-violent drug charges. Matthew Charles was one of the first inmates to be released thanks to this act, and Kim tried to help him find housing by paying for his rent upfront.
Matthew Charles's lease application was rejected again bc of his criminal record (even w me paying his rent in advance). If there are any landlords w a 2 bedroom in Nashville willing to give Mr Charles a 2nd chance, contact [email protected] Serious inquiries only, thank you 🙏🏼

— Kim Kardashian West (@KimKardashian) March 15, 2019
Kim Kardashian funded and worked with lawyers attempting to free Jeffery Singer. The inmate had fallen prey to the three-strike rule that requires anyone who is arrested three times for any drug charge, including drug possession, to be sentenced to life in prison. Thanks to the First Step Act, a judge shortened Jeffery's sentence and he was released in 2019. He was greeted by his loving family, and Kim tweeted that "We did it again!… He served too much time but it gives me such joy to fund this life-saving work." Other released prisoners, like Cyntoia Brown and Slam star Momolu Stewart, have also thanked her for her advocacy in shortening their sentences.
The system has failed. It's heart breaking to see a young girl sex trafficked then when she has the courage to fight back is jailed for life! We have to do better & do what's right. I've called my attorneys yesterday to see what can be done to fix this. #FreeCyntoiaBrown pic.twitter.com/73y26mLp7u

— Kim Kardashian West (@KimKardashian) November 21, 2017
Rodney Reed was scheduled to be executed in Texas on November 20th, 2019. However, evidence discovered right before his execution suggested that he was innocent of the murder he was accused of. Kim Kardashian reached out to Texas's governor, pleading for him to "do the right thing" and stop his execution. She and civil rights groups fought hard and won – Rodney Reed's execution was blocked and suspended indefinitely by the Texas State Court of Appeals. Kim has continued to fight for other inmates who are facing execution unfairly.
PLEASE @GovAbbott How can you execute a man when since his trial, substantial evidence that would exonerate Rodney Reed has come forward and even implicates the other person of interest. I URGE YOU TO DO THE RIGHT THING.

— Kim Kardashian West (@KimKardashian) October 19, 2019
Even though she isn't officially a lawyer yet, Kim Kardashian has already helped many who fell prey to the predatory criminal justice system in America. In fact, she receives hundreds of letters a month from inmates looking for her help with their own cases. It looks like when the Keeping Up With The Kardashians star does pass the bar, her focus will stay on criminal justice reform and helping innocent people get released from prison.
Source: People, Kim Kardashian