King Of The Hill: 10 Of The Most Ridiculous Things Hank Has Done, Ranked
The famously and hilariously straight-edge Hank Hill is known for doing nearly absolutely anything to avoid an awkward situation. A man of his word who frowns down on anything his conservative society would deem as weakness, Hank usually comes across unfortunate situations, often as a byproduct of self-suppression. The guy is so repressed, he's gotten a narrow urethra and gets massively constipated from time to time from holding so much tension.
Though the patriarch of King of the Hill is typically civil and determined to do the right things, he also frequently blows up in anger and frustration on his friends and family. His most repeated phrase is "I'm gonna kick your ass," which is said in most episodes. Hank's strange dedication to being the clean-cut everyman is always backfiring due to him simply trying too hard.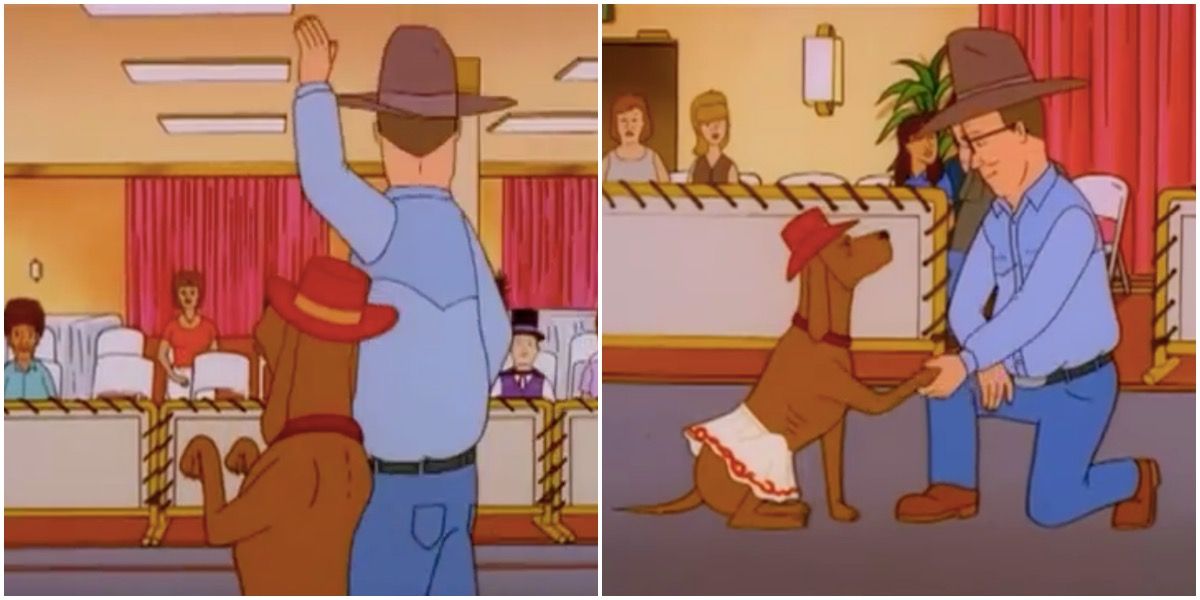 It's no secret that Hank's favorite person in the world is his amicable bloodhound, Ladybird. When his son Bobby decides to enter himself and Connie's dog "Doggie," Hank also finds that he enjoys dancing with Ladybird after she responds to a particular song he likes.
He decides to enter them in the dancing competition. Tensions become high, as Hank, like his wife Peggy, can be overly competitive. Hank grows secretive and obsessed with winning the match. In the end, Bobby ends up winning second place, and Hank returns to dancing alone with Ladybird in his garage, but this time, just for fun.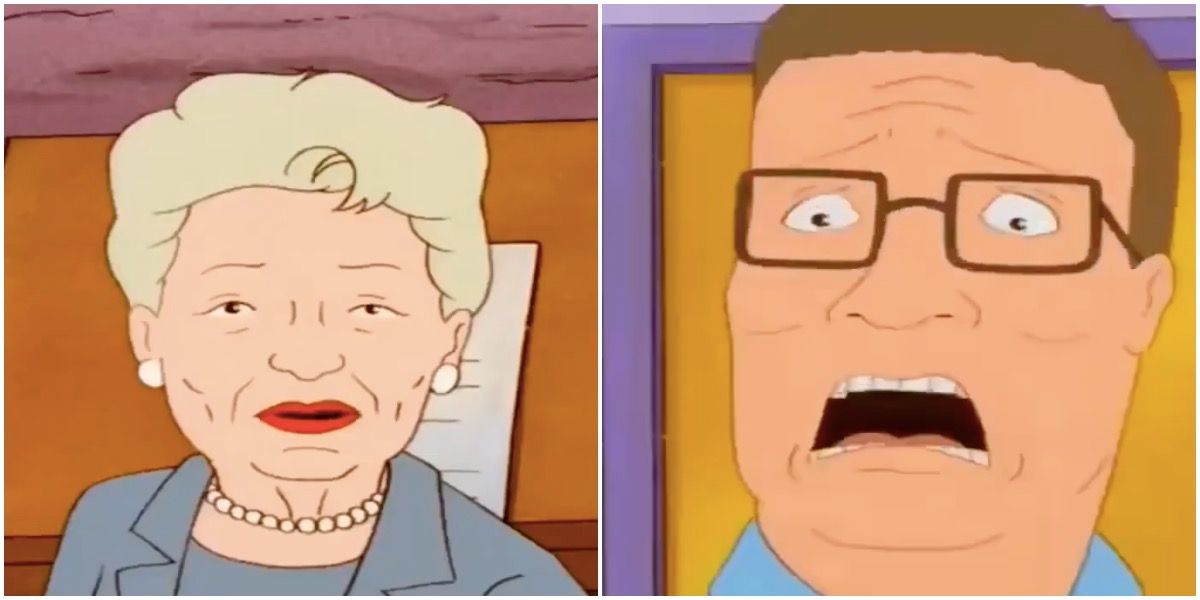 Hank and the boys go out to Austin to celebrate Bill's birthday. At their hotel, former Texas governor Ann Richards is talking at an event. When Boomhauer, Dale, and Bill tell Hank to live a little and moon everyone from the glass elevator, Hank decides to be a bit adventurous for once, only to be pranked as he's the only one who pulls down his pants, consequently over Ann Richard's event while she's speaking.
Hank turns around in horror to see the politician on the ground staring up at his bare bottom. This later leads to a relationship between Bill and Ann Richards when Bill decides to take the fall for the incident and charms her upon their meeting.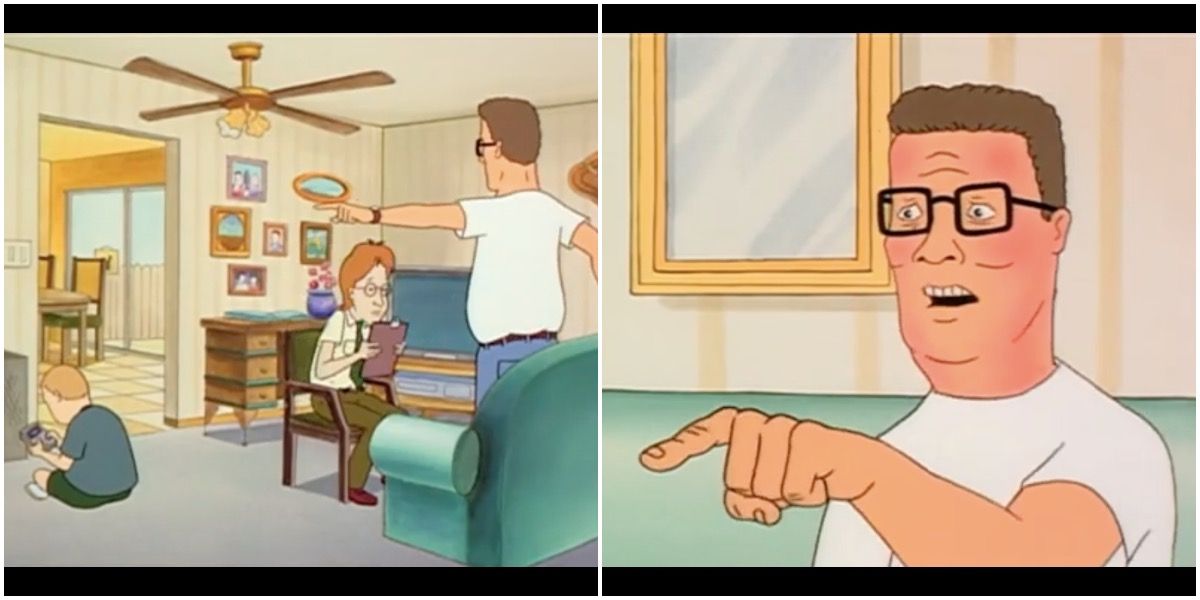 When Bobby gets hit in the face with a baseball resulting in a black eye, rumors are spread that Hank abuses him. Though it's evident to everyone else that Hank has never laid a hand on Bobby, CPS is sent to investigate anyway. Hank finds a lack of dignity in the situation and, feeling wrongly accused, he consequentially blows up on the case manager, which is the last thing anyone should ever do if they're trying to convince someone in that position that they aren't violent.
Luckily for Hank, the case manager's boss decides that the employee handled the case rashly, believing that he harbored a bias against "rednecks"—and removes him from the situation. If the boss had a different light on the case, Hank could have easily caused Bobby to be taken away by CPS.