King in Black: Monica Rambeau's Powers Stopped Knull's Darkest Creation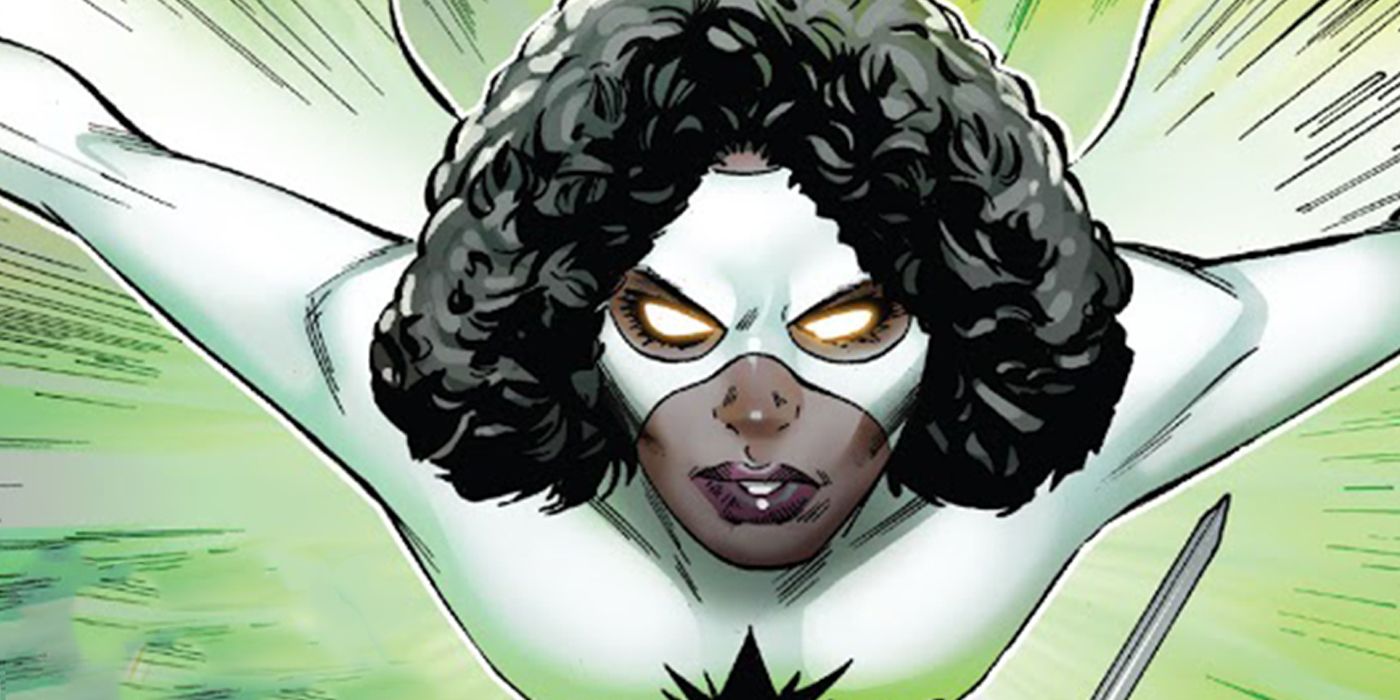 Warning! Spoilers for King in Black: Symbiote Spider-Man #4 below.
Monica Rambeau, previously known as Captain Marvel, just showed one of King in Black's greatest soldiers just how powerful she is. In King in Black: Symbiote Spider-Man #4, Captain Marvel has come face-to-face with Mister E, one of Knull's earliest creations, and in order to prevent the creature from stealing one of the strongest weapons in the galaxy, the Ebony Blade, Monica used her powers to perfect dispatch of the threat.
Monica Rambeau first appeared in Amazing Spider-Man Annual #16, originally using the Captain Marvel moniker. Rambeau, who has the power to transform herself into different kinds of energies, has gone by man different names in the comics, including Photon, Pulsar, and Spectrum – the latter which is her current superhero title. Rambeau has become a more prominent figure in the past year, starring in WandaVision on Disney+, while also being featured in the current King in Black event in the pages of Marvel Comics.
In King in Black: Symbiote Spider-Man by Peter David, Greg Land, Jay Leisten, Frank D'Armata, and Joe Sabino, the story takes place in Marvel's past, during the Secret Wars era where Spider-Man ended up getting an all-black suit. Spider-Man teamed-up with Monica (at the time Captain Marvel), Rocket Raccoon, and Kang the Conquerer to stop Mister E, a shadow-like being who was one of Knull's first symbiote prototypes (who originally fought the Enigma Force on Earth), from stealing the Ebony Blade – which he wanted to destroy before it was used against his master. Issue four sees Mister E on Knowhere, where he's fighting to steal the weapon. Rambeau makes sure that doesn't happen.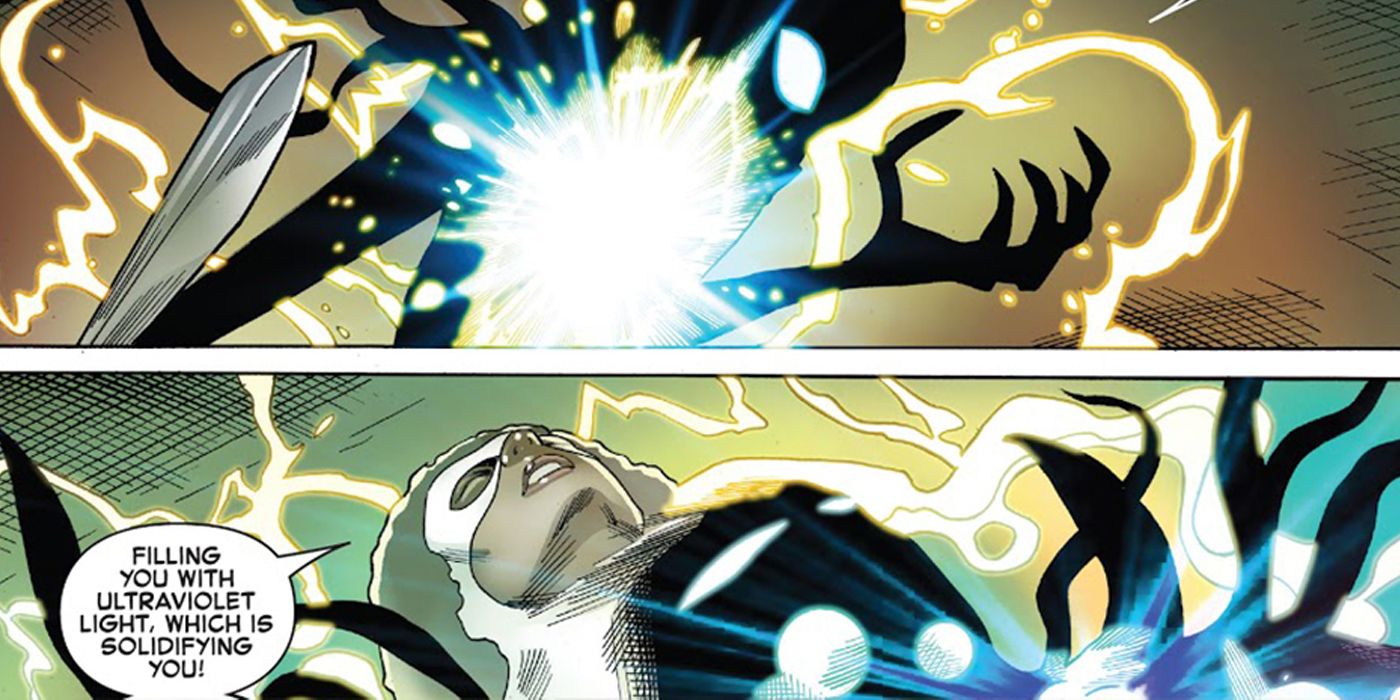 After Rocket Raccoon and Spider-Man's attempts at stopping Mister E fail thanks to bullets and webbing phasing through him, Captain Marvel steps in to stop the arrogant villain. She sends a powerful blast of energy at him, as the monster is shocked to see it change his being. Rambeau tells him that she's filling him with ultraviolent light with is temporary solidifying him. The move allows Spider-Man and Rocket to hit his solidified body, while Kang teleports him away into the collection of the Colletor.
Ultimately, Captain Marvel was instrumental in making sure the Ebony Blade wasn't stolen and destroyed. Without her solidifying Mister-E with her impressive powers, the future heroes wouldn't have one of the greatest weapons in the fight against the King in Black. With her energy powers, Monica Rambeau showed she's one of the most powerful, reimgful heroes in all comics. King in Black: Symbiote Spider-Man #4 is in comic stores now.