Karate Kid: Every Actor Who Almost Played Daniel LaRusso
Daniel LaRusso was Ralph Macchio's breakout role, but he wasn't the only actor considered to play the lead in The Karate Kid. The 1984 coming-of-age martial arts movie followed Daniel LaRusso's new life in California, which included falling for Ali Mills (Elisabeth Shue), starting a rivalry with Johnny Lawrence (William Zapka), and training for the All-Valley Tournament with Mr. Miyagi (Pat Morita).
Leading The Karate Kid proved to be a career-defining role for Macchio. Although he was fresh off starring in The Outsiders as Johnny Cade, it was his time as the All-Valley champion that stuck with him. Macchio returned to play Daniel LaRusso for two Karate Kid sequels by the end of the 1980s, and that was thought to be the end of his time playing the character. However, Macchio returned for more thanks to Cobra Kai. The wildly popular series picks up decades after the Karate Kid trilogy, with Macchio not missing a beat when it came to portraying the adult version of LaRusso.
Macchio is now synonymous with Daniel LaRusso, and vice-versa, so it is difficult for many fans to imagine someone else playing the role. But, that doesn't mean that other actors weren't considered for the part before Macchio got it. The studio and producers looked at several other young stars of the 1980s to lead Karate Kid, so here are all the actors who almost played Daniel LaRusso.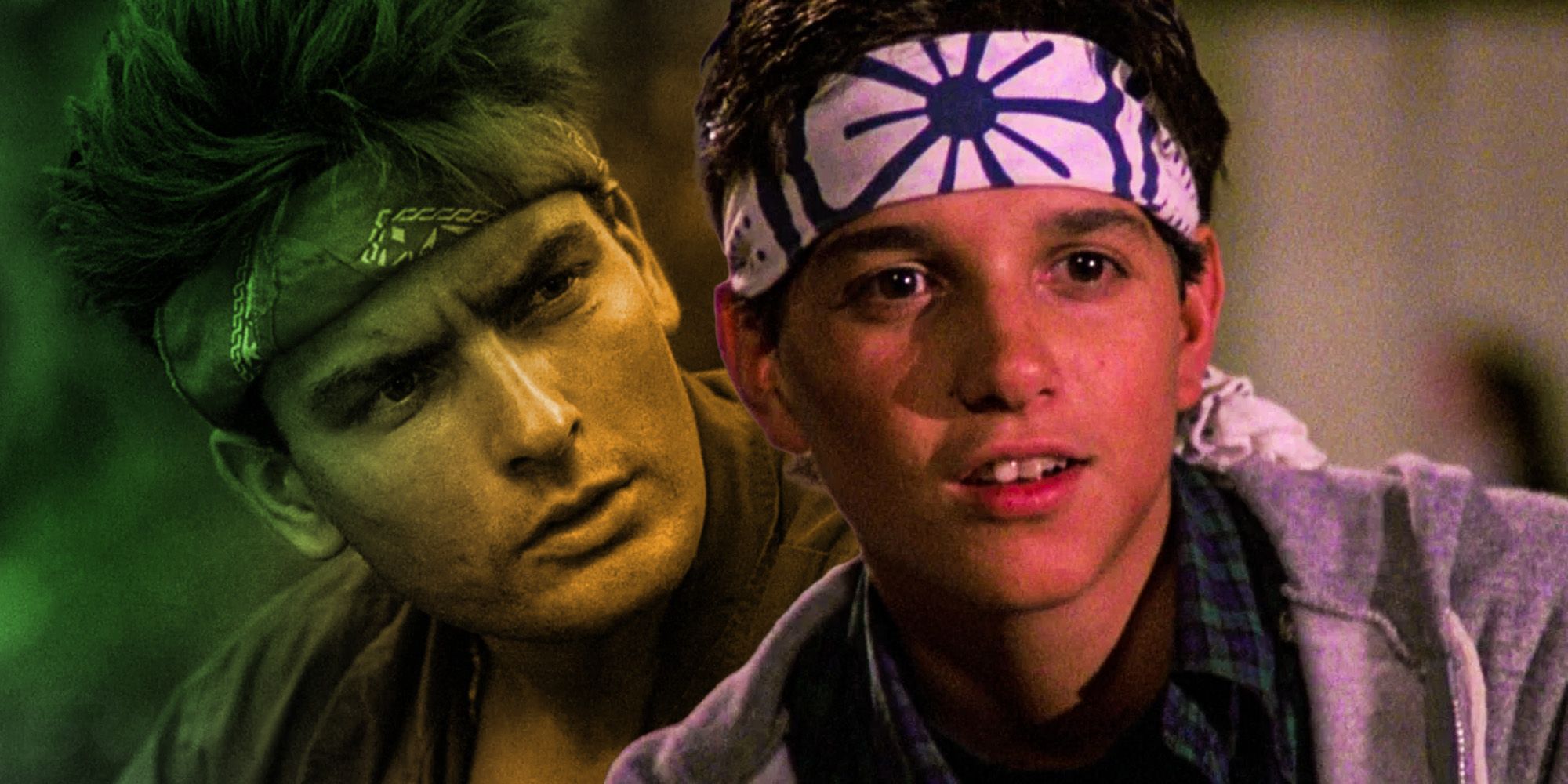 Prior to Macchio getting cast as Daniel LaRusso, some of the other contenders for the role included Charlie Sheen, Robert Downey Jr., Tom Cruise, and Nicolas Cage. It isn't known which actors were seriously considered for the part, but any of them would've been intriguing choices. Sheen had yet to get his big break in Hollywood and had barely started acting during the early 1980s. Instead of starring in The Karate Kid, Sheen landed a role in Red Dawn instead. Robert Downey Jr. was still just entering the Hollywood machine and he went on to land roles in Weird Science and Saturday Night Live shortly after. Tom Cruise was fresh off starring alongside Macchio in The Outsiders, and he also had Risky Business under his belt by then. Meanwhile, Nicolas Cage previously had roles in Fast Times at Ridgemont High and Valley Girl.
These four future stars weren't the only names Macchio took down to lead The Karate Kid though. Sean Penn, Emilio Estevez, Anthony Edwards, C. Thomas Howell, and Eric Stoltz were also considered for the part. Penn was in the midst of his breakout after playing Jeff Spicoli in Fast Times at Ridgemont High. Estevez was another one of Macchio's The Outsiders co-stars who was in the running, but this was before his bigger roles in The Breakfast Club and St. Elmo's Fire. Anthony Edwards was best known for his role in It Takes Two, but he also had a role in Fast Times at Ridgemont High under his belt by then. C. Thomas Howell is the third The Outsiders cast member to be bested by Macchio, while Eric Stoltz is the fourth person from Fast Times at Ridgemont High to be considered. Although some of these actors could've played convincing, albeit different, versions of Daniel LaRusso, it seems The Karate Kid got it right by picking Ralph Macchio.